We came across this photo in Dazed Beauty featuring a gemstone look by makeup artist and Dazed editor Yadim and we had to try it out ourselves.
This look could either be described as Euphoria on steroids or the result of giving a kid some glue and a bunch of arts and crafts supplies—either way it's something new, and in a world where new beauty trends are hard to find, we thought ourselves lucky for coming upon this...gem. 😉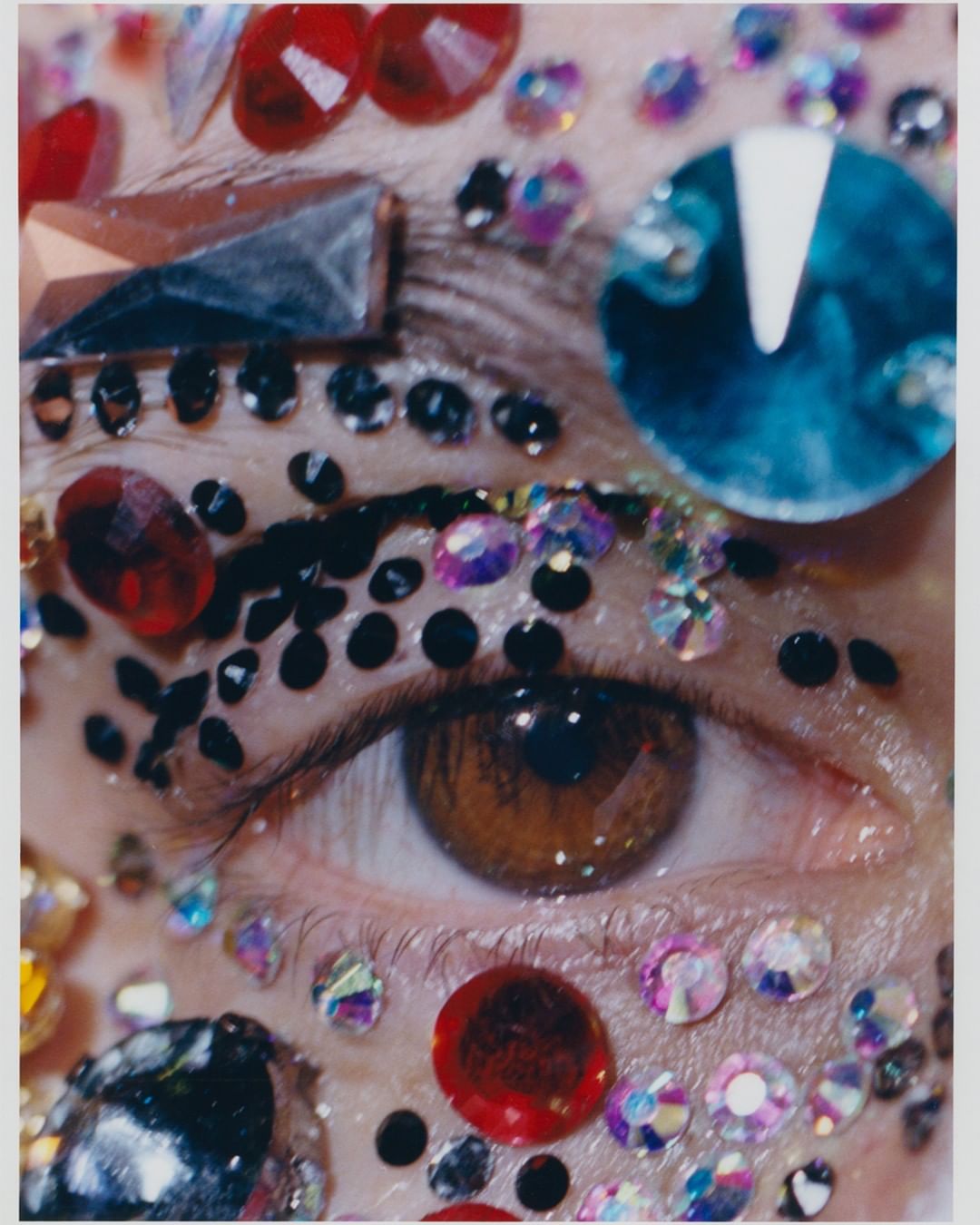 Instagram @dazedbeauty
The best part about this kind of look is that you can do whatever you want with it—you can go bold or subtle, colorful or muted, and the possibilities stretch out as far as your face. You could technically continue down your neck and cover your entire body if you want, and we're certainly not stopping you.
We hit our local BLICK Art Materials store and bought some gemstones and got sticking—turns out a gemstone eye is as easy and fun as it looks. Not to mention it's a great way to set your makeup looks apart from the crowd without spending more than you would on a cup of coffee.
What you'll need
Makeup stickers: This is an even easier way to recreate this look, although arts and crafts gemstones come in larger and weirder sizes that allow you to create something really unique. You can find makeup stickers at Claire's, on Etsy, and Walmart.

Gemstones: We bought an assorted pack of acrylic gems from BLICK Art Materials. Gems like these can be found at pretty much any art store near you.

Lash glue: We bought clear lash glue from CVS so that it would dry seamlessly around the gem.
Here's a photo of what we used: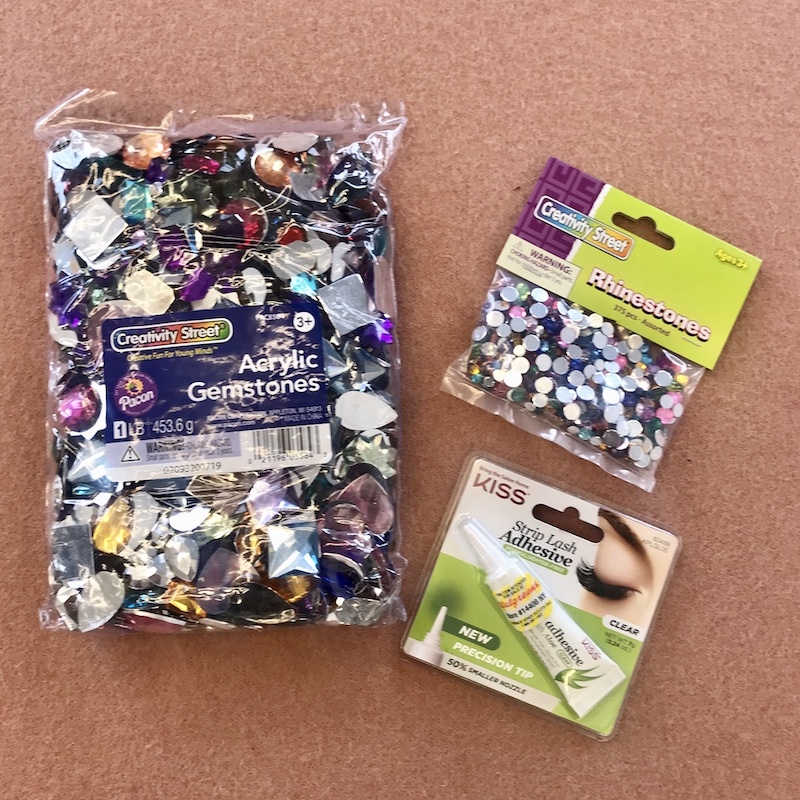 Tips for application
Gems and stickers will stick to your face better if your skin is clean, dry, and free of powders, oils and creams.
I recommend getting the flattest gems possible, even stickers would work better than a thick gem—they adhere better when being glued to flat surfaces on your face. Try and avoid placing large gems in the corners of your face, such as your eyelids, and save them for large flat surfaces.
A little lash glue goes a long way; don't slather the back of a gem with glue, instead place a small dot of it and hold the gem on your face for 15 seconds before removing it.
These talented Supergreaters have a knack for gemstone eye looks, so feel free to ask JaleesaJaikaran, Sarah_Novio and SavvyMakeup any questions you have about their amazing looks in the reviews featured below!
The results
Abe and I sat at our desks with glue and a few packs of gems and this is what we ended up with. He was inspired by Lady Gaga's Stupid Love music video, while I was creating my look one gem at a time with no clear direction. I threw on some mascara and lip gloss and my look was complete, while Abe kept the rest of his face bare. That's the beauty of a gemstone look—you don't need anything else.
Now it's your turn! We can't wait to see what you make.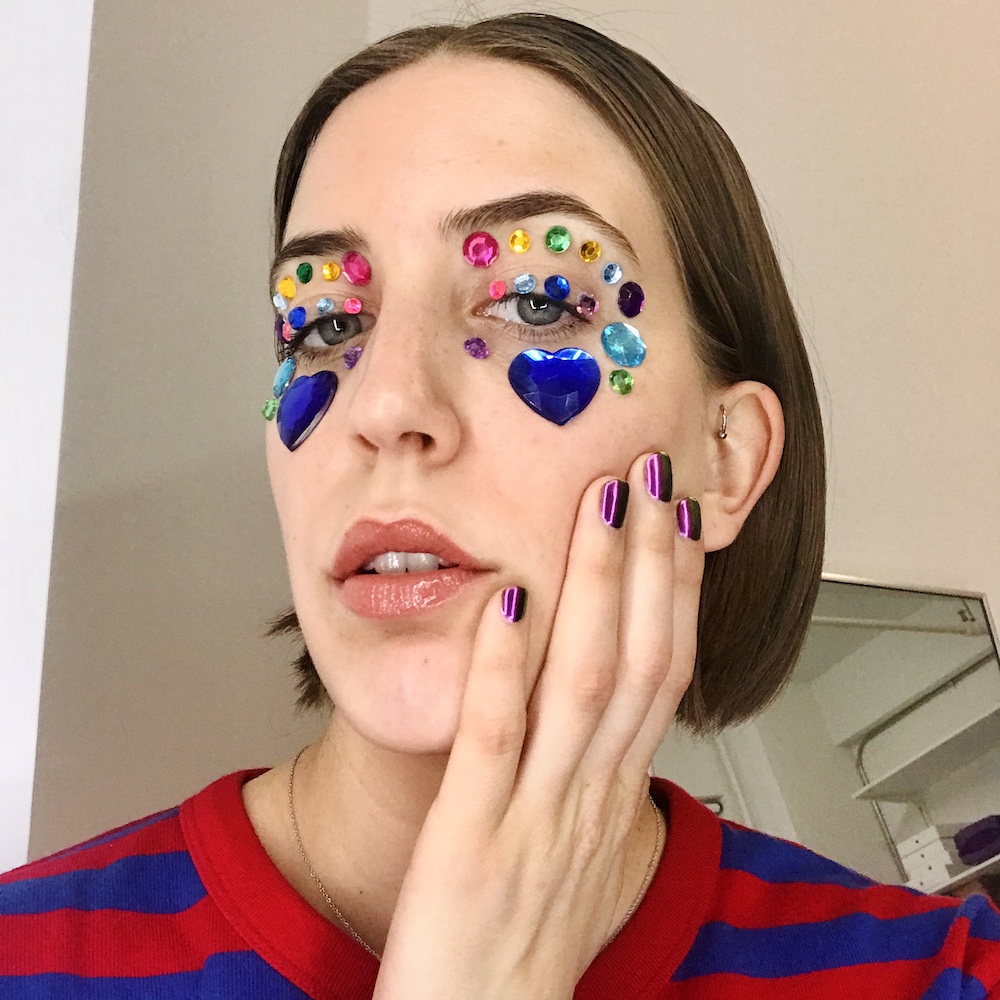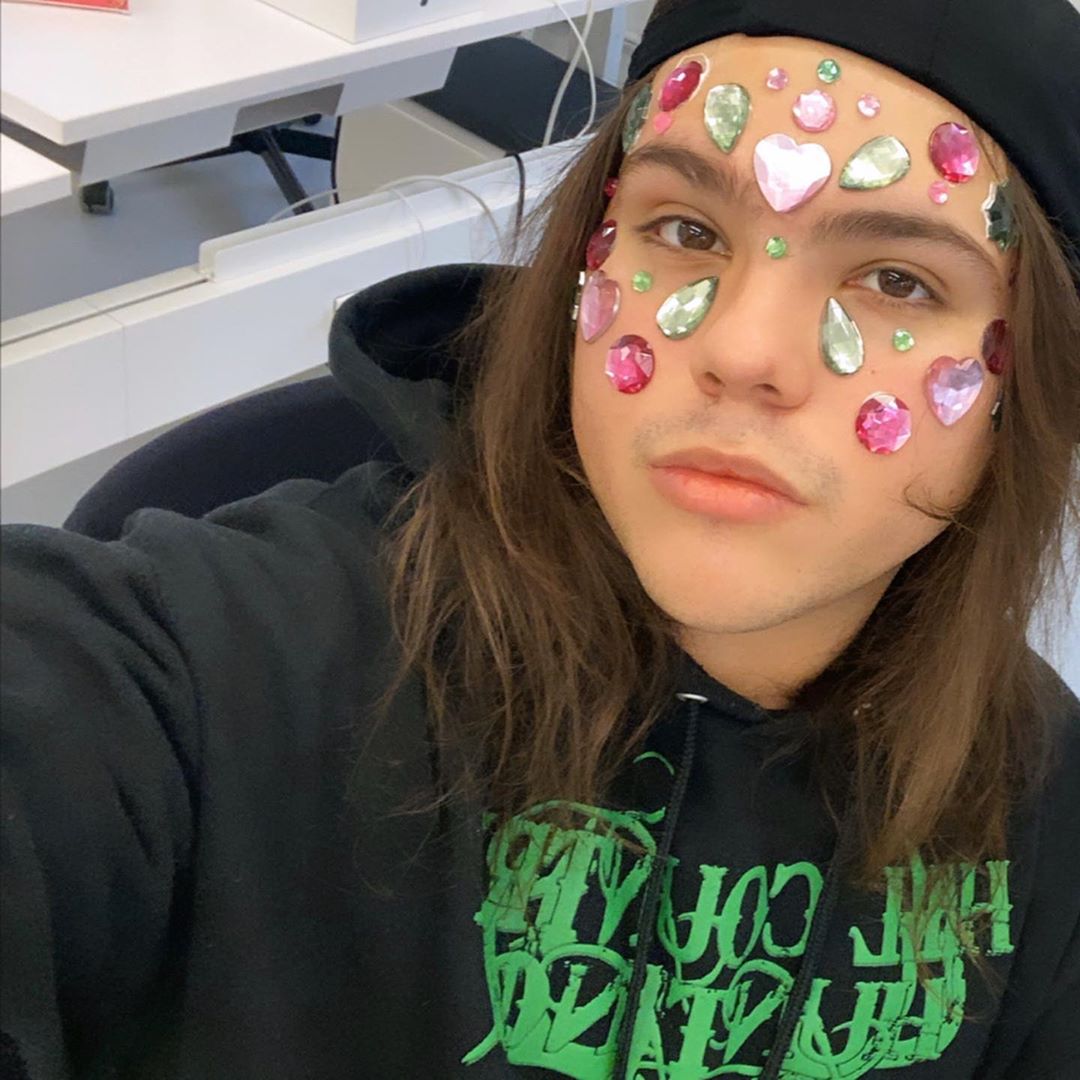 CHALLENGE
To enter, post a review of your process or your completed gemstone look below, in this editorial! It doesn't matter if you use gemstone stickers or glue them to your face, everything counts. We want to see where your creativity takes you! Our favorite entries will be posted on our Instagram.
On March 8th, we will randomly select one winner who will receive 150 Supercoins, and all participants will be awarded 20. No losers here, only winners! All entries must be submitted via this editorial before March 8th at 12pm EST to qualify. CRACK OUT THOSE GEMS AND GET GLUING. 🌈💎