Supergreat is already a fan of Freck Beauty Cheekslime. Your reviews make that plainly obvious—the reviews below are only the tip of the iceberg.
Today, Freck launched Slimelight, the holographic highlighting sister of Cheekslime that comes in 3 cute colors; Space Face, Big Bang, and Beam Machine.
This Multi-Mineral Hologram Highlighter is long wearing (just like Cheekslime), super comfortable and blendable. "This review doesn't do it justice," says Abi. "It's so good, I feel like the color shows more in real life than in the review and photos."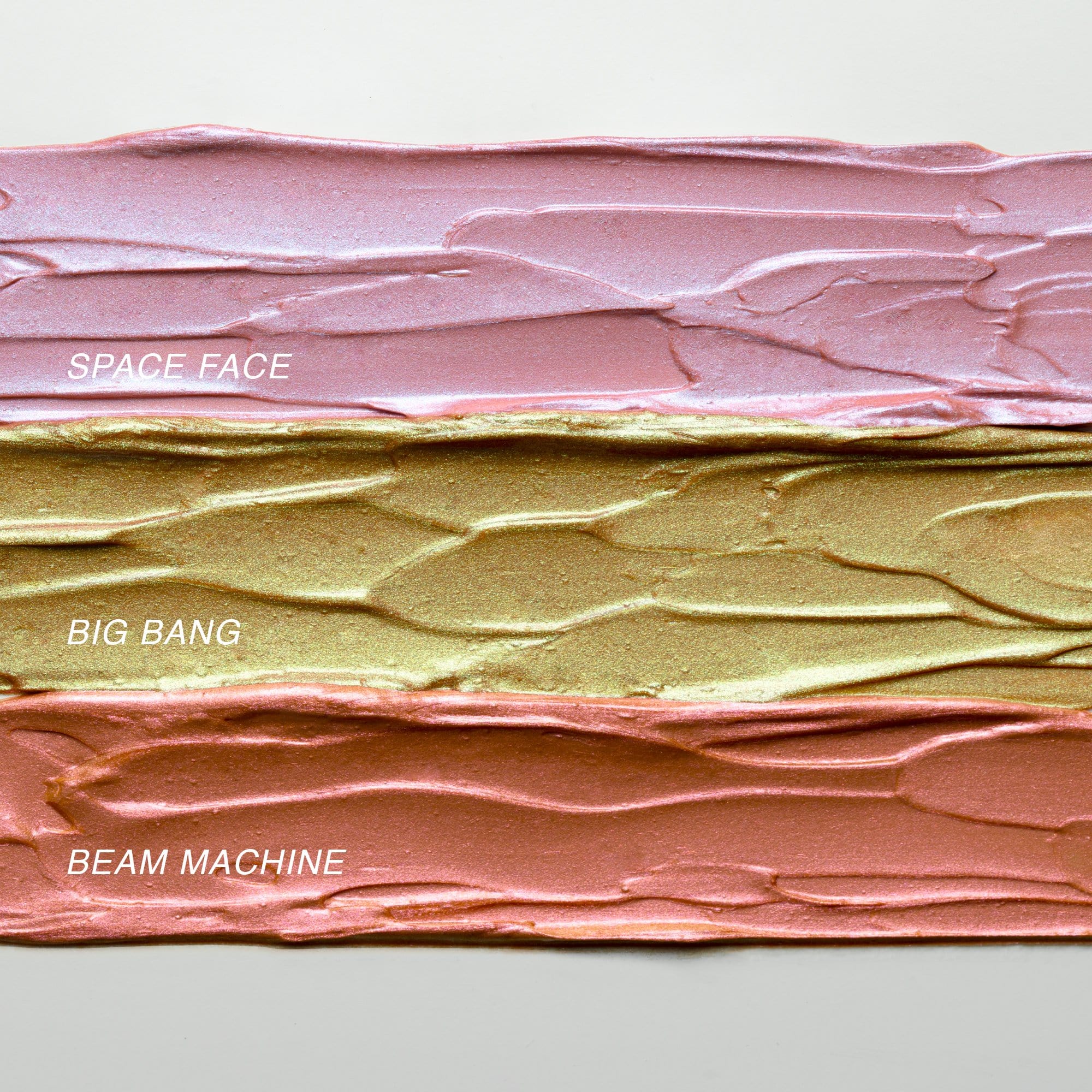 Freck Beauty Slimelight shades
It's packed with tiny little HD pearls that give it a cute shimmer and shift the color depending on what angle you're looking at it from. "It's the perfect touch to add to a creative look," says Mona Marie. "Or tap it on with a very natural base and let the Slime speak for itself."
A few of us at SG got to try Slimelight ahead of launch (thus the reason why they are labelled as Cheekslime—the product didn't exist online yet). Watch our reviews below.
Abi's review:
Slimelight is $28 for .845 fl oz and can be used all over the face. Shop it here.