In 2019, Trinity Mouzon Wofford became the youngest Black woman to ever launch a brand at Sephora. Trinity was 25 years old at the time, with two years of entrepreneurial experience under her belt. This summer, her brand completely sold out during the height of the movement to support Black owned businesses, which skyrocketed her already fast growing company.
Trinity and her partner Issey Kobori founded their Brooklyn-based wellness and beauty brand Golde (Pronounced "Gold", not "Goldie") in 2017 with the desire to create a wellness brand between the "crunchy granola stuff" she grew up with in upstate New York and the ultra luxury lifestyle wellness brands she, among many others, could not afford. "Golde is centered on this idea of making wellness easy and approachable to the everyday consumer," she says.
Accessibility is important to Mouzon Wofford, not just in the wellness space, but in the entrepreneurial space as well. When she launched Golde, she didn't have a network of connections and mentors to help guide her towards making the right decisions. Luckily, it worked out well and she has built a robust network since then, but she also aware that this isn't the case for every founder. In an effort to help others, she is sharing her secrets to success. On Instagram, she demystifies entrepreneurship in a series she calls #office_hrs and she recently launched a program called Mentor Mondays in which she dedicates a portion of her time to advising other founders.
Keep reading to learn more about how Mouzon Wofford founded Golde and how she's paying it forward.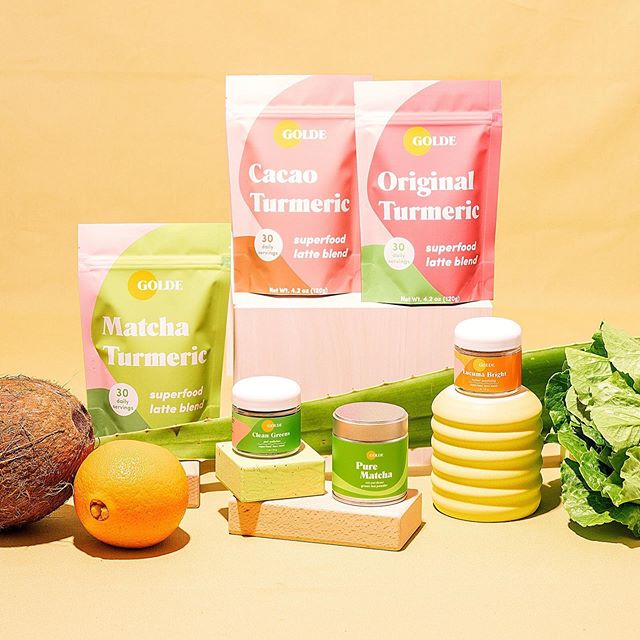 Instagram @golde
On the co-founder's backgrounds
I was raised by a single parent who had a very severe autoimmune disease. My mom has rheumatoid arthritis. When I was a teenager, she switched over to seeing a more holistically-minded physician and she saw a massive improvement in her symptoms. It was a really pivotal moment for me. At that moment, I thought I would go to medical school to be a holistic doctor. I was pre-med at NYU. All was well until I found out my mom had to stop seeing that doctor because she couldn't afford it anymore. That forced me to pause and think on what exactly I wanted to do in this space. I ended up working in marketing for a couple of years and I really loved that.
I think the missing piece for Golde was my partner, Issey, who grew up in an old school family business. His parents have a candle pouring operation that they literally started out of their garage 20 years ago. He had that intangible experience of a lifetime spent launching a business scale organically.
On naming Golde
Part of it came from our first product, our Turmeric Latte Blend, because it makes what's commonly called a "golden milk." But I think the larger inspiration behind the name was the desire to communicate this sense of the sunny warmth you feel when you take care of your body.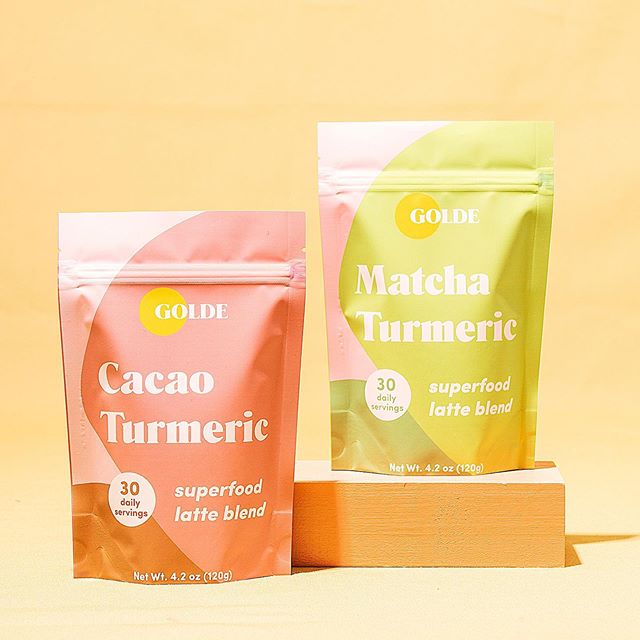 Instagram @golde
On their first product
We first launched with what used to be called up until very recently, our Original Turmeric Tonic, which is now our Original Turmeric Latte Blend. We launched with that product because I had really gotten into turmeric through my mom. It's such a powerful anti-inflammatory. I found that it was incredible for my skin and for my gut health. The other thing I really liked about it is that it's very affordable. It's not one of these confusing superfoods that is extremely expensive and hard to pronounce. There was a real possibility to take turmeric, which has been around for centuries, particularly in ayurveda and South Asian heritage, but to take that and to create a wonderful product that felt relatively accessible to folks who are looking to build out their self care routines.
On starting with a highly curated line
I have so many visions of all the products that we want to launch and now we have this well built out community that is talking to us about what they're excited to see from Golde. There are a few reasons why we, at this point, have a curated lineup of products. For the first three years of business, we were entirely self funded. Today, we're profitable and mostly self funded. We had to focus on putting our energy into a few really great products.
I think that also works from a brand introduction perspective. When someone's just discovering your company and you're new, you want to have a few things for them to be able to try out. I think there's something nice about, in those early stages, just having a few things that you do really, really well so that people know what they associate with your brand, which right now are these superfood powders. That being said, we do have a few different products in development and in the process of launching in the somewhat near future, so definitely keep an eye out for some fun stuff.
On adding face masks to their lineup
Face masks were sort of an experiment that worked out really well. We were curious about the possibility of making a topical product with the same superfood extracts that we were making ingestibles from. We were curious to see if that would allow us to reach a broader span of customers who weren't necessarily ready to make their own matcha turmeric latte, but were super down to try a face mask. That really was an incredible way to introduce a lot of people to the brand and we found them deepening their experience by going on to the ingestibles from there. I think there's just something about skincare. Everyone's used to skincare. We're used to putting natural stuff on our faces. We probably all made the occasional yogurt mask. There's something about skincare as a really great entry point.
Note: Golde's face masks are technically edible because they're made from 100% superfoods, but they've been formulated as a topical solution so Golde doesn't recommend adding them to a smoothie, but "it wouldn't hurt," she says.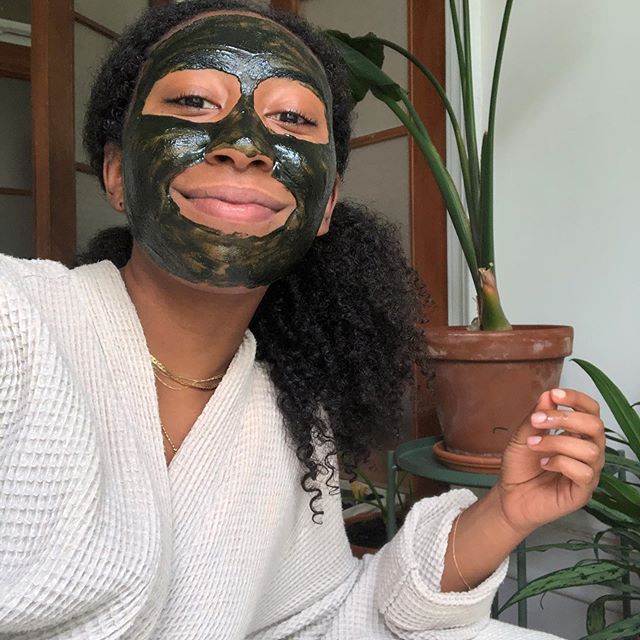 Instagram @golde
On being a young entrepreneur
I think that especially in those early days, when you haven't proven the brand yet, it can be tough because you're young, you're unconnected, and you've got like, one product, and you haven't sold that much of it yet. So you really have to look to those people who see the potential and will believe in you and will shout your name from the rooftop and with time, you get experience, you get the sales, and you also get more people who are rooting for you.
Now at 27 with quite a deal of entrepreneurial experience under my belt in just a couple of years, I think that that dynamic has really shifted. I think part of it is you have to prove yourself, and when you're young, it's hard for people to believe that you're capable of much. I always saw that as an opportunity to prove that I could. It doesn't mean you're doing it in a backhanded way to show them. It's not like it's revenge success. It's just like, you can prove it out. Because at the end of the day, the first person that's gonna believe in you is you and then you're just going to get more and more people on your side.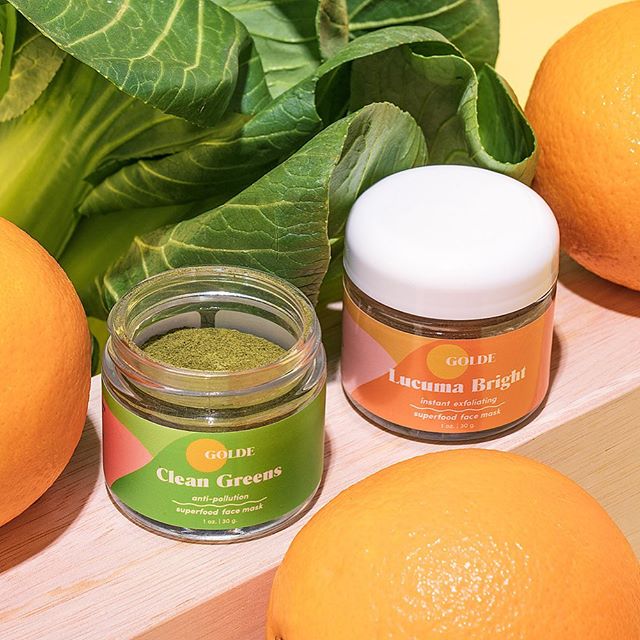 Instagram @golde
On #office_hrs & Mentor Monday
I was really inspired by my entrepreneurial experiences and feeling like I was left out of this insider community of people who had all the connections and knew how this stuff worked. I didn't really start with any of that. I feel that so many of the early choices that I made as an entrepreneur could have been smarter if I had a little bit more mentorship around thinking about my business. Ultimately, that's what I really have been excited to do outside of working on Golde—empowering other folks to understand entrepreneurship.
I think understanding entrepreneurship is especially important during a time when starting a business is so sexy. Everyone feels like they should be a founder. If I can paint a more realistic picture of the pros and cons of starting your own business versus working at a really cool company, people will be more empowered to make the right decisions for them, whether that is entrepreneurship or just being entrepreneurial in your life. I think we're so obsessed with hitting the maximum definition of success, that it's important to just take a step back and think about what you really want to do. I'm just trying to increase transparency overall. I'm not trying to push everyone to be a founder. In fact, if I talk to five people honestly about my experience, and three of those five people go, "Oh, whoa, that is not what I want to do," that's a huge success to me. I think it's important to acknowledge that we all have our place and we're all equally valuable and valid human beings and you don't have to check some sort of career box to feel that sense of accomplishment.
I meant to start it (Mentor Mondays) over the summer, but with the movement to support black owned brands, our business has been up x10 and I've barely had a moment to breathe. I got an insane number of applications for it and I finally was able to get through them.
Ultimately, my goal for Mentor Mondays was to make more of a direct impact with some of these founders. With #office_hrs, it's more about me broadcasting my advice, but then I was getting so many follow up questions from really great early stage founders who were speaking to the specific challenges that they were dealing with and trying to navigate. I was getting more and more requests of like, "Hey, can you just hop on a call with me for 15 minutes? I really want to talk through this." I realized I really wanted to help, but I couldn't make that happen structurally, just on an ad hoc basis. That's where Mentor Mondays came from. I wanted to allocate a little bit of time each week to talk to a founder, hear their story, and offer, hopefully, advice that's a little bit more tactical to their specific needs.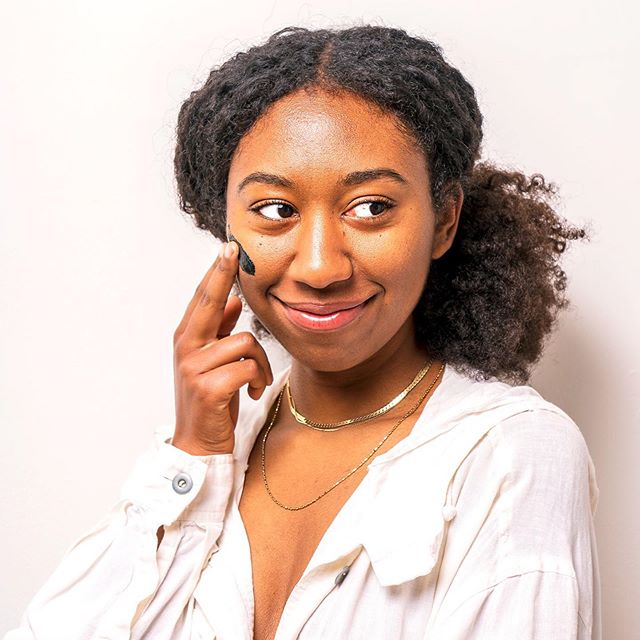 Instagram @golde
On their last few months of unprecedented success
June was a month in which our business nothing short of exploded. We ended the month of May with a fundraiser for the NAACP Legal Defense Fund, in which we were donating 100% of our net profits to the fund. We ended up raising over $10,000 in a weekend, just from the profits that we would have put in the bank from the sales, which is really incredible. We thought it was just going to be a really great sales weekend, a great opportunity for us to do a good thing, and a couple more strong days and then we would even out, but it didn't stop there. It kept going up and up and up. Pretty soon, every single one of our products were sold out. Everything was on pre-order and it was just us working to keep up however we could.
July was kind of an opportunity for us to catch our breath a little bit and work on getting things set back up for all the restocks that are now happening throughout August. It's been an incredible moment. It's been really touching to see the level of support for us as a black owned business and also just really exciting for myself and for the team to see that we can get new eyes on the brand and those people with no full context of Golde will love our product, love our mission, and love our story, which proves the potential of our scale in such a new and exciting way. Overall, it's been very exhausting, but really energizing.
On Black owned beauty brands she loves
I'm really excited to try OUI the People's razor. I've been DMing back and forth with the founder, Karen Young, and she just seems to be an absolutely fantastic human being. She writes all the Instagram captions and I do too still, which is just really cool to see. I love all of Briogeo's products. Their Avocado + Quinoa Co-Wash is like the best thing ever for my curls. I'm also a big fan of a brand called Hanahana Beauty. The founder, Abena Boamah, is awesome. She's such a burst of energy. They make really incredible shea butter products that are all ethically produced in Ghana.
Do you have any Golde products? Add your review below!