Tisha Thompson just wants to disrupt the clean beauty space one triangular product at a time. As the Founder and CEO of LYS Beauty. LYS, Tisha sets out to diversify clean beauty and offer products that cater to all skin types—especially those with hyperpigmentation, sensitive skin, and various skin tones. This new brand is steadily becoming an industry staple with their expansive complexion serum, and my personal favorite, the prigmented cream blush. Exclusively sold on Sephora.com and the brands website, LYS is now available for purchase in stores at Sephora. I talked with Tisha about her journey, the future of LYS, and the many nuances of clean beauty.
On how she got started:
"I actually started off in the industry, many moons ago as a makeup artist, that was where I first got my leg into the space. I kind of branched off and went to college, actually, ironically, for finance, and accounting, and just fueled my passion for makeup on the side. I landed an awesome position with a company that ran and sold makeup brands. I didn't know this at the time, when I started as a staff account. The entire first year of my time working there and in accounting, I was trying to get into the makeup department. When a position opened up as a marketing coordinator I actually took a step down, and took that position just to kind of get my foot in the door. 15 years later I left there as a senior VP, really running the clean beauty brands."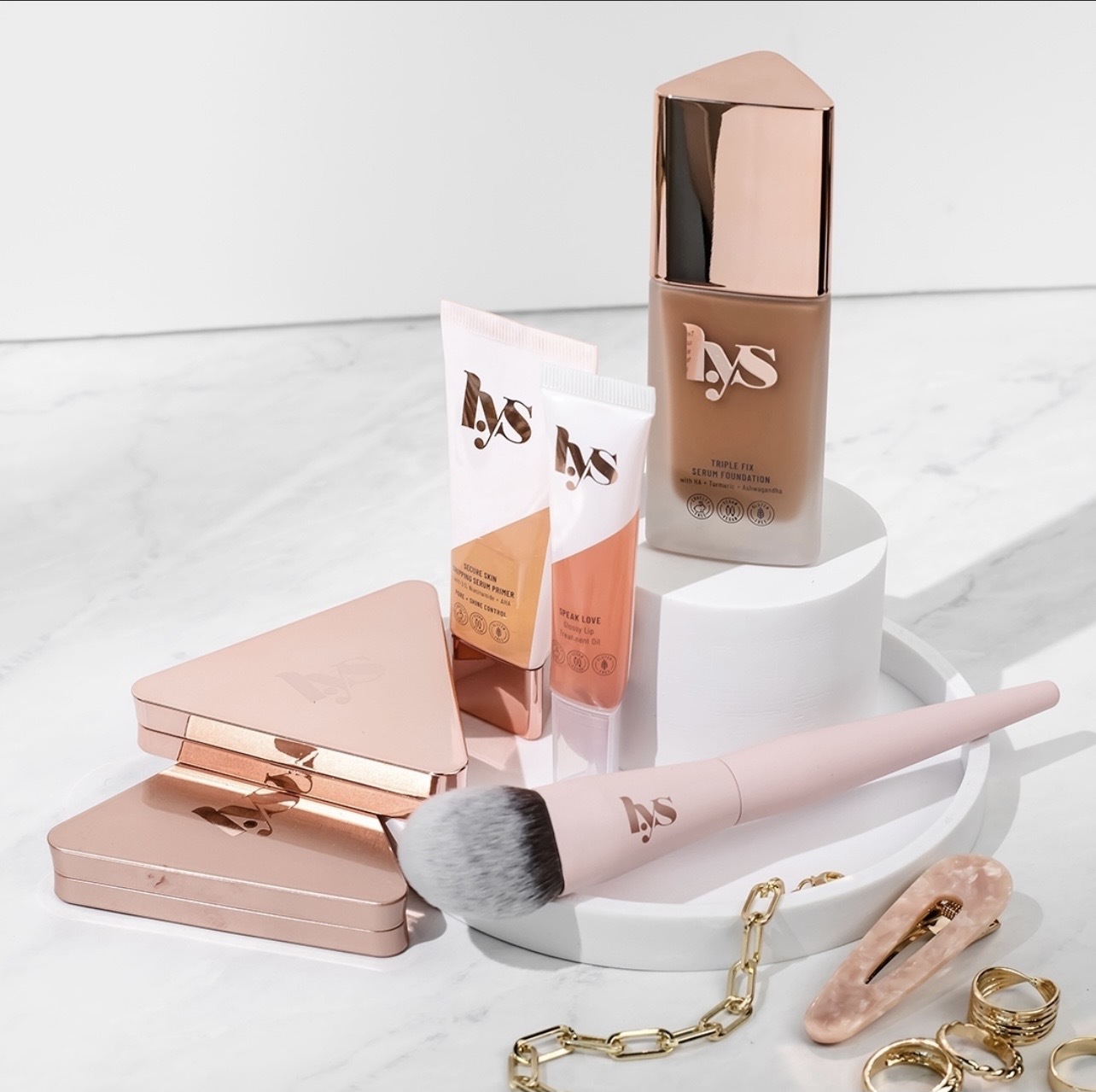 Instagram @LYSBeautyofficial
On learning the "corporate side" of beauty:
"What's really exciting for me is that throughout that entire journey it was essentially a 15-year boot camp. I knew the artistry side of things—I have been a makeup artist, I've done music videos and brides and I've worked at MAC. I had the formal makeup training, but I didn't have the corporate side of what it took to run a brand or the behind the scenes. Working there really gave me all the learnings; from the operation side, to the marketing, to the product development, etc. That's where my passion grew in the development side, essentially ran and headed it up and just felt like I had learned everything I possibly could and, and was motivated for my own personal mission."
On her personal mission:
I want to be disruptive. It's about diversifying clean beauty and changing the perception of what clean beauty means. I never felt seen or represented on my own, being a plus sized Black girl I never saw myself In any market in campaigns—especially beauty. When I started focusing on clean products, then I felt even more overlooked because the shading didn't work and the pigmentation wasn't there. There was so much about clean beauty that was lacking. Everybody deserves to have access to clean beauty and that was the mission for me. I want to diversify. We started launching at Sephora, we are the first Black owned clean makeup brand to be sold at Sephora. We are excited to be a part of the conversation and hopefully bring some much needed change to the clean beauty space.
On her experience with Clean Beauty:
I've learned everything about clean beauty and I had struggled with problematic skin since high school, when I started working with those (clean) formulations, my skin started to thrive.That's when I knew that it really does matter what products you put on your skin and the things that you introduce to your skin. It became a passion of mine to learn more about development and the formulation of the clean side of beauty.
On starting LYS:
It stands for "Love Yourself", It's this dual meaning of: 'One we really can, at any given point, change positively how we feel in view of ourselves'. And then from a product perspective, I wanted to create go-to products that are natural, that complements everyone's beauty.
On selling out (in a good way):
It took us by surprise, we were out of stock for weeks, almost three months actually at Sephora. I think people overlook the power of the news to represent not just the Black community but people who don't see themselves in general. I felt like our brand tapped into those individuals in a way where they feel connected—finally—to a brand, a product, and a message that allows them to feel represented. As a Black woman creating a clean makeup brand where brands have not created products to service our market in any way or in a material way shows that there is a demand. I think that that really proved to a lot of people, I knew it would do well, but I didn't know it was going to do that well.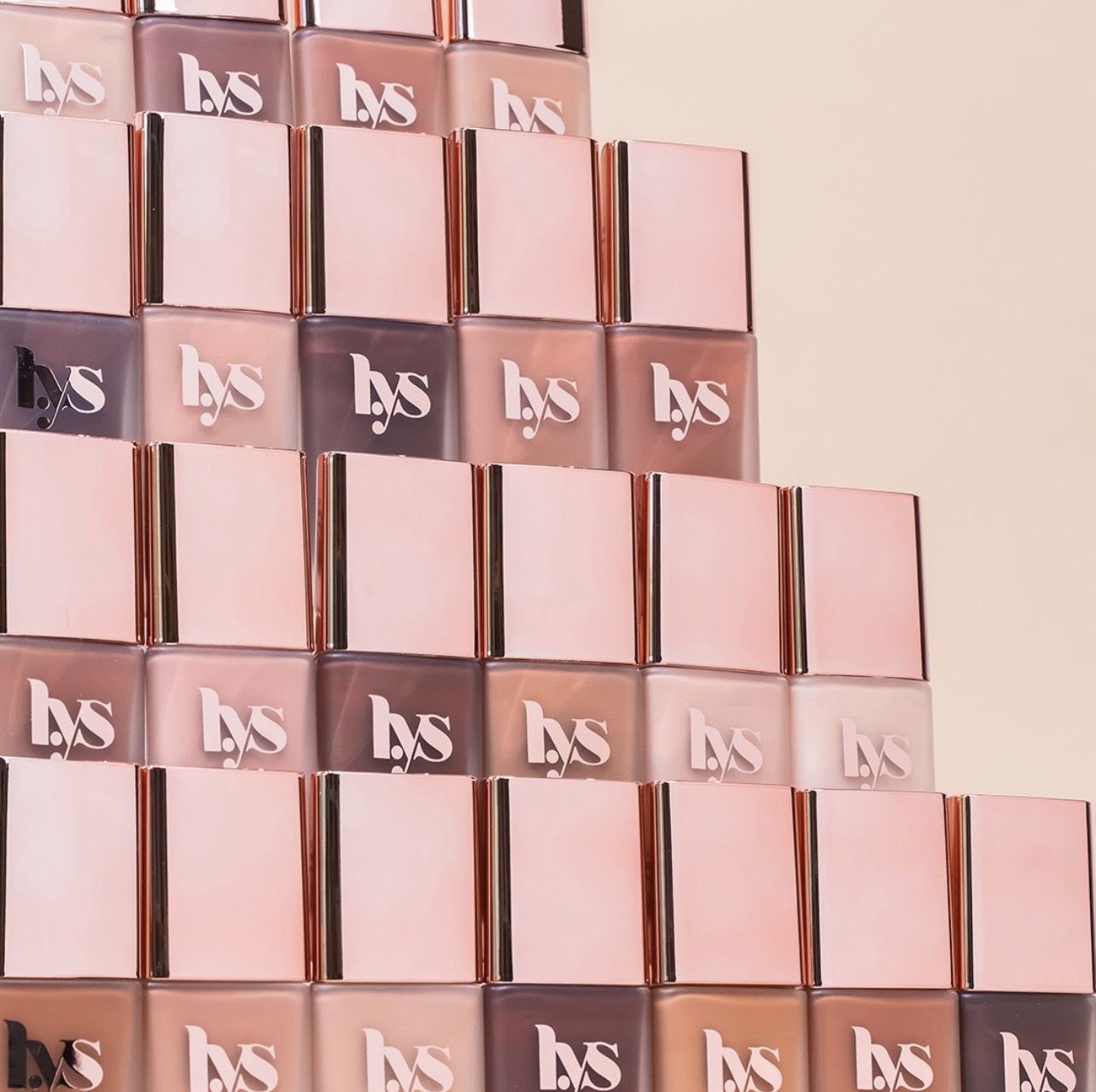 Instagram @LYSBeautyofficial
On their bestselling foundation:
What's interesting about our serum foundation is that it's a little bit more medium coverage than most serum foundations on the market.A lot of reviews, especially on YouTube, say they can get full coverage off of it, if you layer it. I feel like it's one of the most Glam friendly, clean foundations out in the market today for sure. You get the best of both worlds and you can sheer it out if you want with a sponge. I recommend starting with a brush—especially for fuller coverage. The foundation comes in 35 shades. We really focused on undertones, which is really unique in the clean space. I really feel like that's a huge missing link especially in the dark and deep skin tone ranges.
On what's next:
Lots of cool stuff! I want to become a brand that people know by name and honestly, I'd love to build a global brand. It's all about innovation. We're actually going to be launching our highlighter series. We're launching a liquid and powder highlighter and a glow and brightening serum. You have three cool products all focused Around glowing, healthy, glowing skin.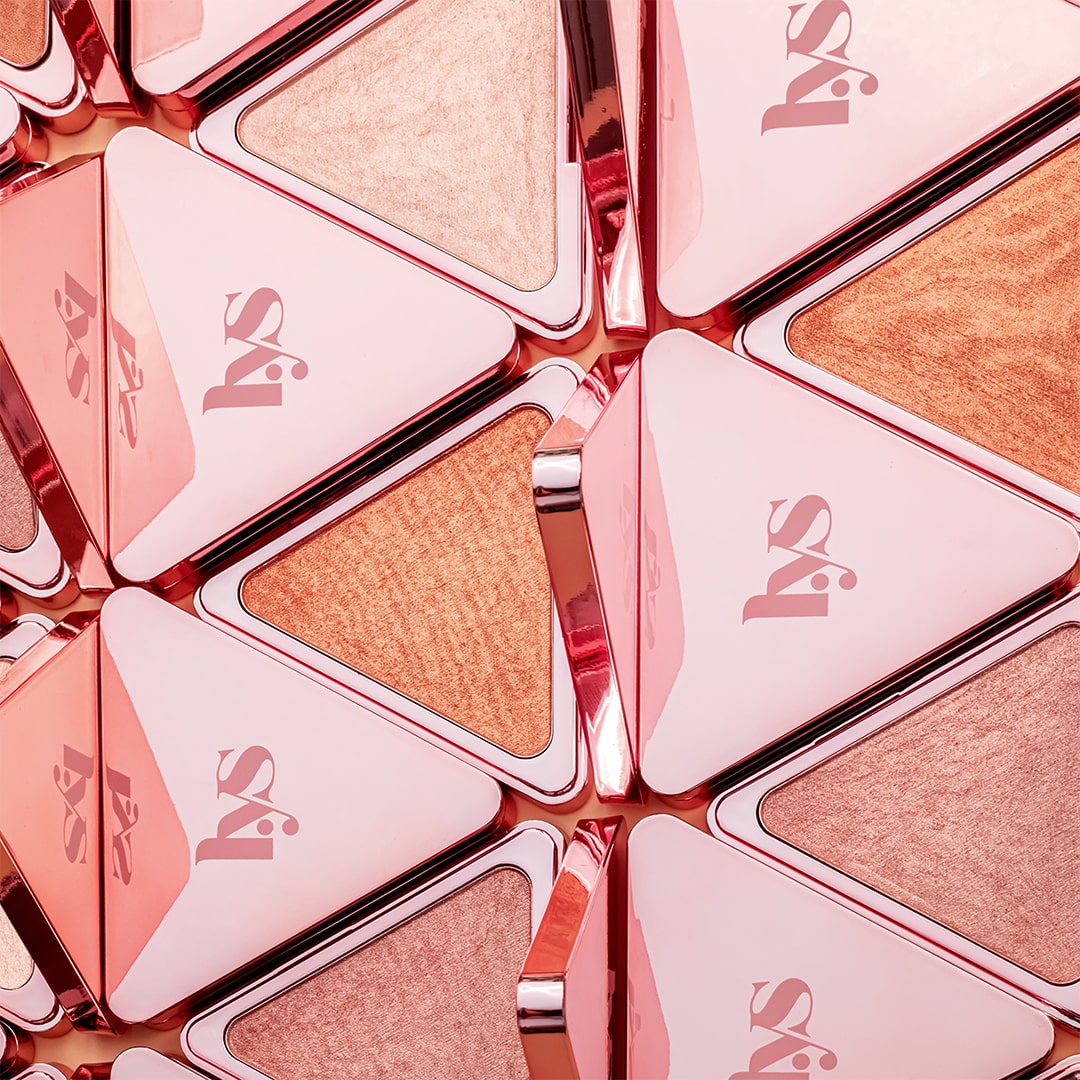 New Powder Highlighters from LYS Beauty
On COVID and BLM:
It created challenges from an operations perspective, with a lot of the shutdowns globally, we saw a lot of raw material suppliers being shut down and issues at the ports with getting containers here. Where we saw a major shift was during the Black Lives Matter movement, in terms of people focusing on civil rights, equity, and diversity and inclusion. It was a time where I felt like the Black community was getting recognition. During that period of time because the level of support was so overwhelming and just awesome around the country. No matter your race, no matter your nationality, everybody came to support the community.
Now it's your turn:
Did you catch Tisha's "Ask Me Anything," on the app this week? If you were able to get your hands on some of these beautiful products from LYS let us know what you think. Don't forget to add your review below!