Hello! My name is Zamba. I'm a poet and essayist from Virginia—a one-stoplight burg thirty minutes from Patsy Cline's hometown. I'm currently studying creative writing in Baltimore and I love Korean dramas, Sharon Olds (start with her poem entitled "I Go Back to May 1937"), and tinted lip balms. Today, I will be speaking about the latter.
It wouldn't be a stretch to call me a lip balm fanatic; I typically have at least four on my person. I thought ranking my favorites would be a simple task—it was not. I love all of these balms, and, I'm sure, this list will switch up a bit with time. But as of today, these are my favorites: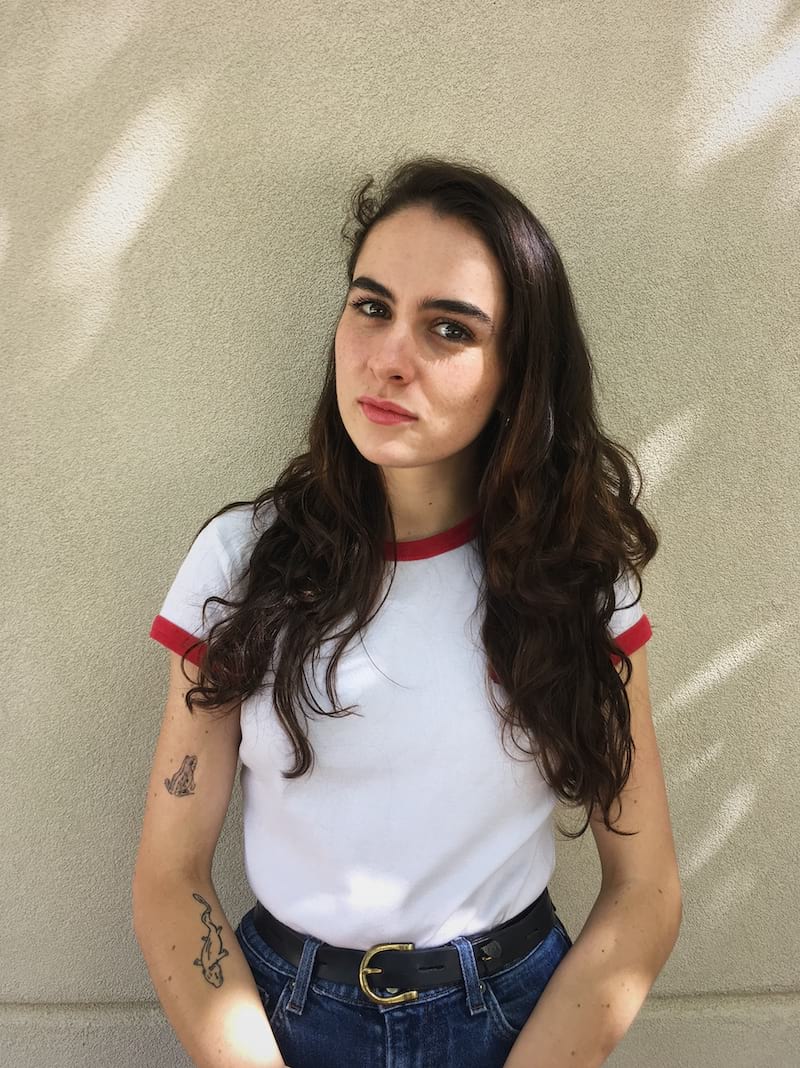 Zamba in Bobbi Brown
1. Bobbi Brown Extra Lip Tint in Bare Raspberry
I've been using the shade Bare Raspberry consistently for about a month now. The color is bright, but not overwhelming. It accentuates your natural lip color and the sheen is eye-grabbing. It's also infused with olive, avocado, and jojoba oils to hydrate and plump your lips, and not only is the balm hydrating and long-lasting—it''s a stain! I have quite a fair complexion, but my friend with a darker skin tone tried it as well and, while it looked different on her, it had the same effect—we couldn't stop looking at each other's lips.
It's sensitive to heat, and because of its gelatinous consistency, be careful when applying if it's been in the sun or in your pocket for a long time. I went through my tube quickly—whether this was a matter of obsession or a lack of product, I'm not sure.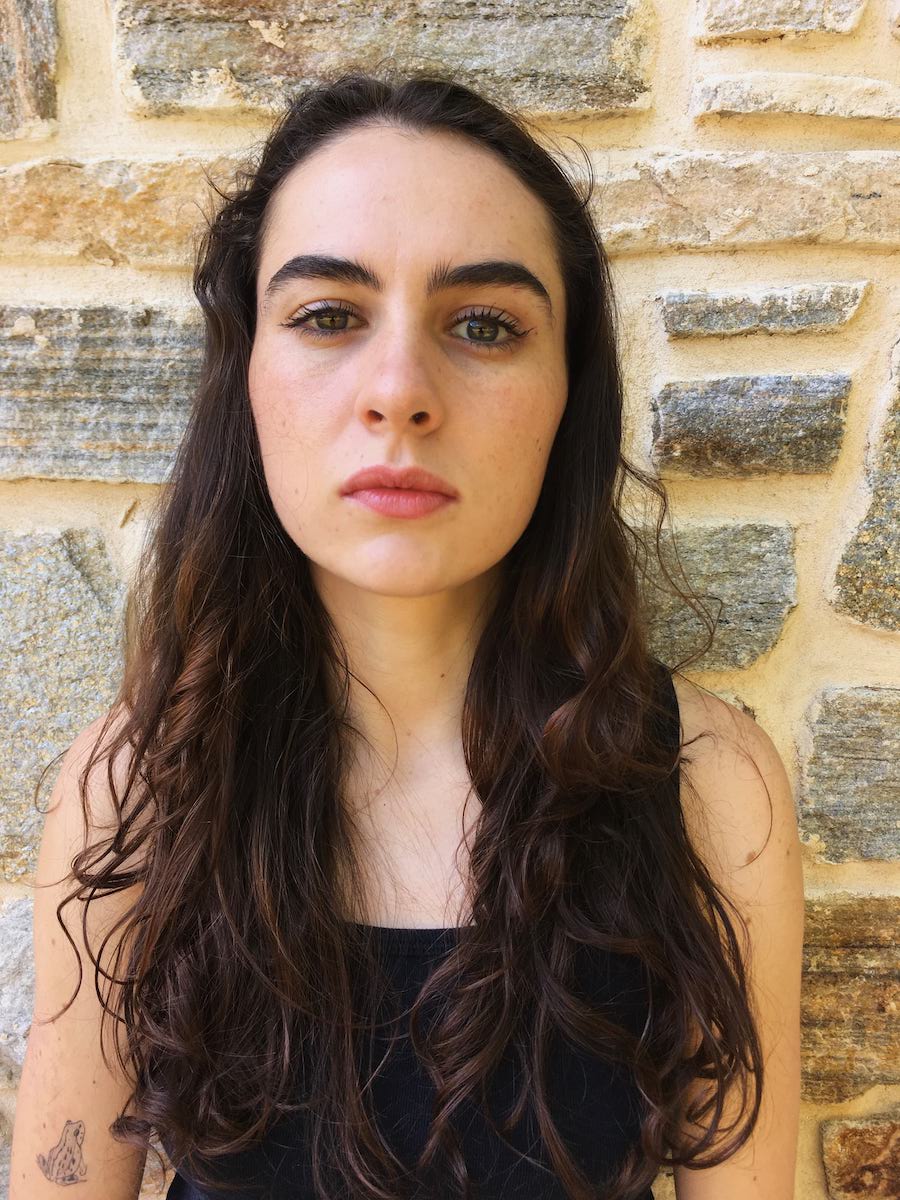 Zamba in Givenchy
2. Givenchy Inderdit Vinyl Color Enhancing Lipstick in 16 Noir Revelateur
Oh man, do I love this one. It's darker than most of my other lip balms, but still has the natural effect that I gravitate towards. It has a bunch of fancy ingredients in it: black rose oil for hydration, silicone resin for plumping, and desert rose crystals (what are those?) for smoothing fine lines. It has an edgy darkness to it, a 'soft-vampy' vibe, if you will. The color stains your lips nicely and maintains so well that you could even wake up with some color still on your lips—a lovely way to start the day. You can just apply a clear balm over top as the day or night goes on.
The only downsides are that it's pricey ($34) and comes in a bulky container, which, while beautiful, is not pocket-friendly. Pro tip: keep your eye out for black residue on your lips if applied multiple times a day.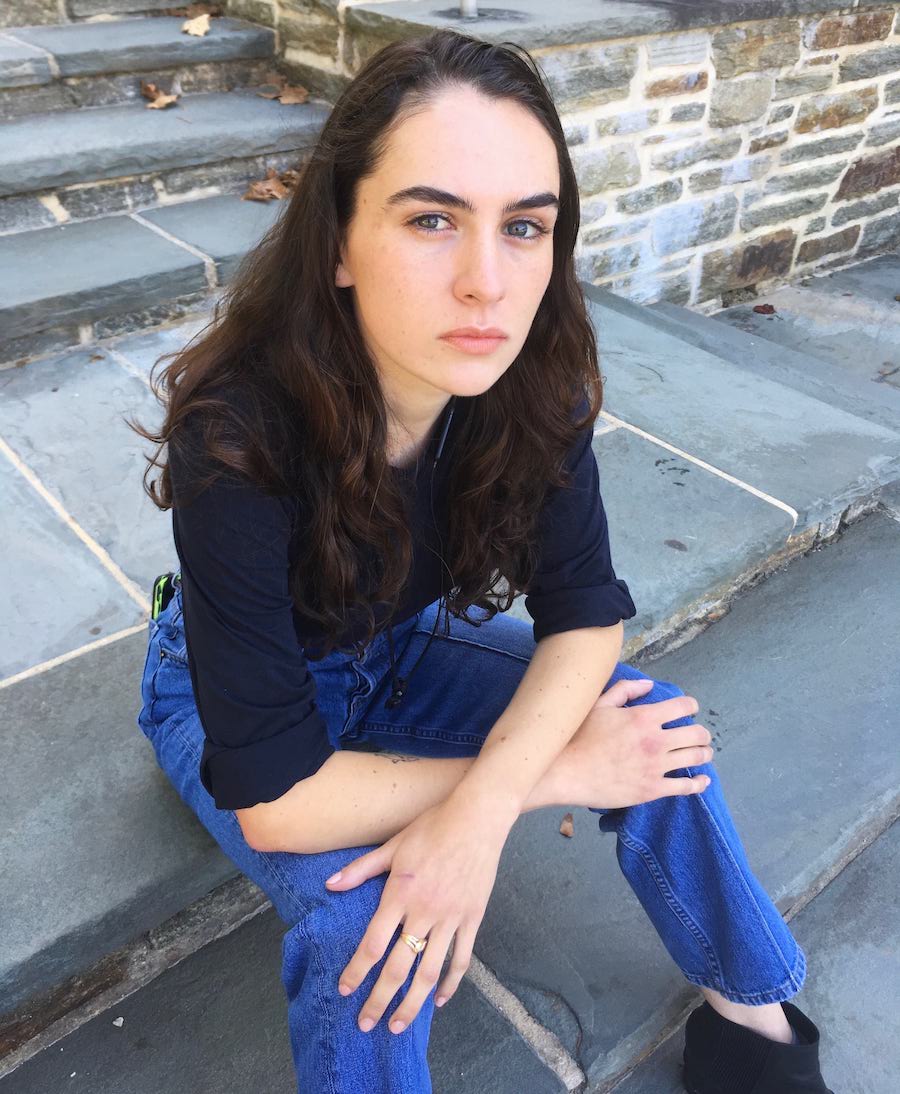 Zamba in Olio E Osso
3. Olio E Osso Balm in No 6 Bronze
My aunt introduced me to this product and I'm forever grateful. There are many colors in this collection, all of which are 100% natural (other than No. 2, which contains less than 0.05 of a synthetic colorant) and they're made in small batches. These balms are designed for both cheeks and lips. Personally, I use the bronze shade almost every day. Sometimes on my lips, sometimes my cheeks, sometimes my eyes—and sometimes all of the above. I used to have it in a beautiful red shade (I cannot remember the number). It was quite a harrowing scene, watching it swirl down a flushing toilet the other week. I'm currently saving up to order a replacement.
The container is wonderful, and, while a little bulky, it's pocket-friendly. It's irritating to see all of the wonderful shades available and not be able to buy them all due to its price—but having even one of these in my makeup bag has been a game changer, and I would recommend it to anyone.
Zamba in Neutrogena
4. Neutrogena Revitalizing Lip Balm in Fresh Plum 06
This balm has been my loyal companion for years now. It has SPF 20 and is super pocket-friendly and affordable. The formula has a subtle sheen and hydrates your lips. Before I ventured deep into the world of tinted lip balms, it was my tried and true. Currently, I use it as a blush. If you decide to do the same, you don't even need a mirror to apply it—just swipe and rub on each cheek and you're done!
This product comes in handy when I'm feeling especially drained because it brings a natural color back to my face. Though I have not tried the other five shades, I would give them a go because this balm has never let me down! While it does seem to 'refresh' the lips, the only downfall is that it's not a stain. That being said, the one time I left it in my pocket while doing laundry it stained a bunch of my favorite clothes. I managed not to hold a grudge due to its many years of loyal service.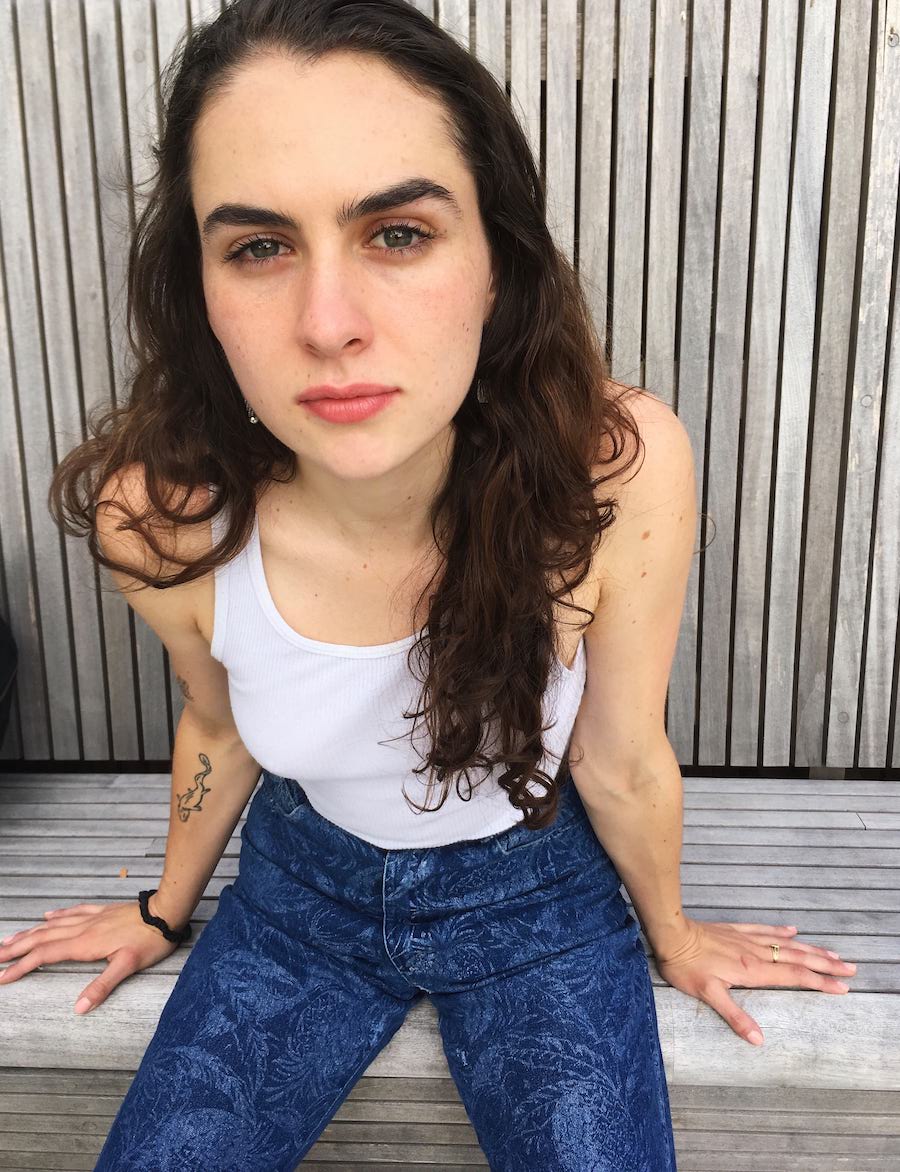 Zamba in Kosas
5. Kosas Kosasport LipFuel in Rush
At first, I thought I only liked this balm because of the cute and astonishingly pocket-friendly packaging. At the time I bought it I was feeling a bit shine-oriented, so the matte texture wasn't very appealing to me. Now I realize the texture is one of its best qualities.
I look like a weirdo constantly rubbing my lips together after applying it just because I love how it feels. I have it in the shade Rush, and while it's a little pinker than I typically gravitate towards it still looks natural, especially after you've been wearing it for a bit. Because of this and its durability, this balm is a go-to for my most casual days. The color gives me a flush and brightness that makes me look more awake than I usually am. Kosas is a wonderful brand—cruelty-free, vegan, never tested on animals, among other perks. The balm has some great ingredients—wild mint to stimulate the senses, konjac root to protect your lips from the environment, hyaluronic acid, and vitamin E for plumping and smoothing.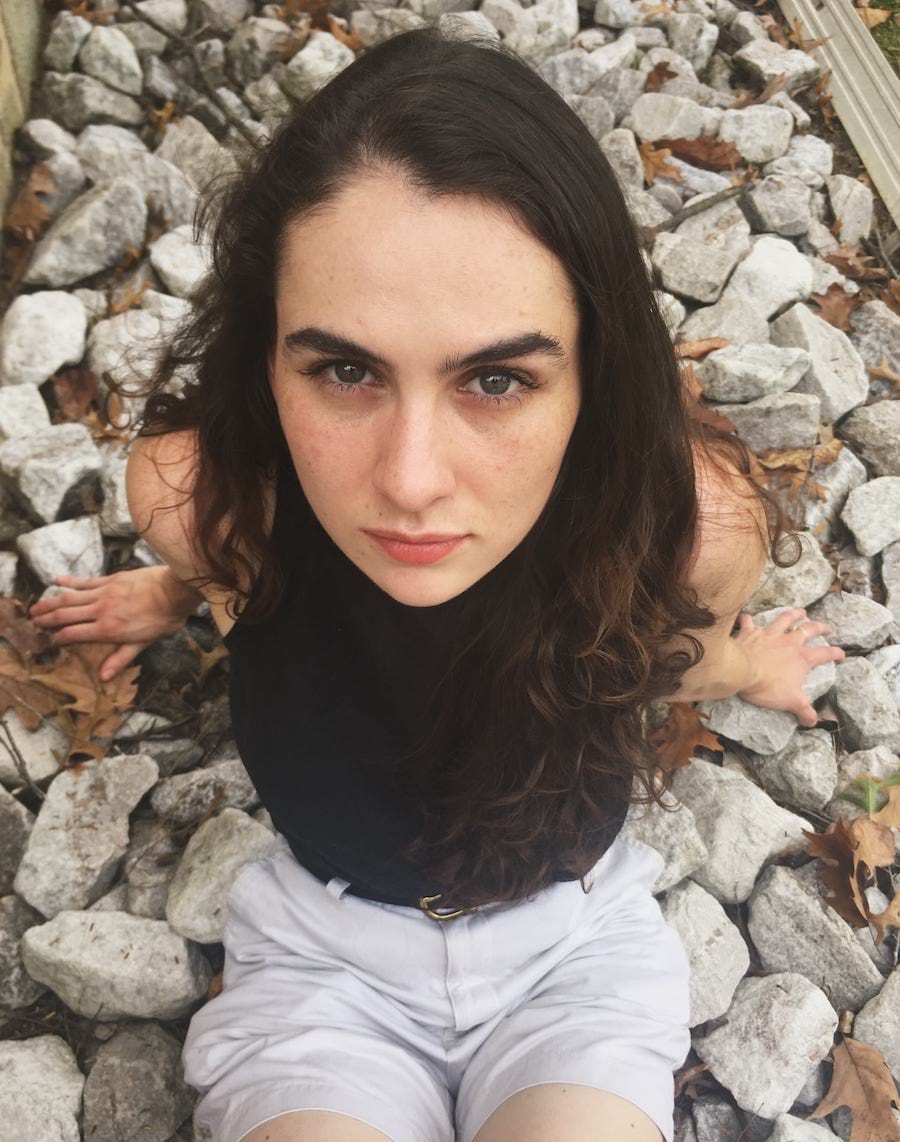 Zamba in P'URE
6. P'URE Papayacare Papaya Ointment with Calendula
I'm very devoted to this product. It's multi-purpose, but I use it most frequently to convert lipstick formulas to balms—elevating your lipstick's shine, sheerness and hydration. This is a great trick if you really love a shade of lipstick, but it doesn't come in balm-form or if you want a more subtle look.
I apply a small amount to my lips (trust me, you only need a little), blot the lipstick over, and then blend it with my finger. You can mess around with the ratio depending on lipstick shade and preference to find a level of pigmentation that makes you happy! Recently I have been wearing it with BareMinerals Gen Nude Radiant Lipstick in Panko.
This ointment is 100% natural and not tested on animals. It contains papaya enzymes (high in Vitamin C), calendula, shea butter, jojoba oil and Vitamin E. It can be used as a moisturizer, sunburn salve, nipple balm, etc. I use it every night before bed on my lips and as a balm throughout the day.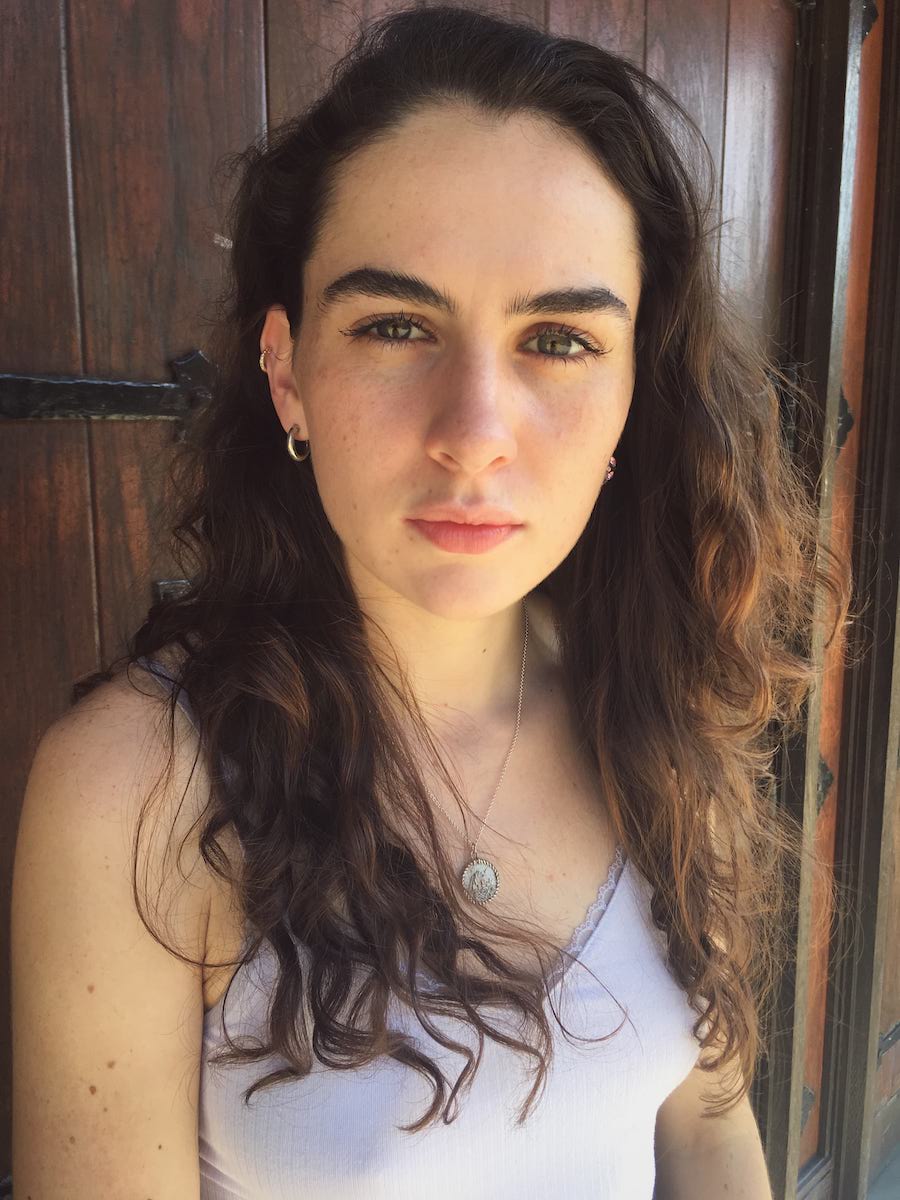 Zamba in Jouer
7. Jouer Essential Lip Enhancer Shine Balm in Naturel
For the most part, I use this product to revamp my other tinted balms after I've been wearing them for a while but don't need to add more color. It adds fullness to my lips and is very high shine.
I have the lightest shade—Naturel—which is a very sheer light pink. The super lightweight formula contains shea butter and jojoba seed oil for subtle plumping. It is cruelty-free, paraben-free, gluten-free and vegan-friendly. I did notice when I was sampling in the store that the texture of the formula seems to vary with shade. I wouldn't recommend purchasing this product in the shade Naturel if you want to add color to your lips—it's like a high-end, high-shine chapstick that promotes fullness.
Now it's your turn; watch my reviews of my favorite balms below and add yours!