Think back to the first beauty product you bought for yourself. If you're like me, it probably came from the drugstore. Maybe it was the iconic pink and green tube of Maybelline mascara or maybe it was the sticky tint of a bubble gum pink L'Oréal lip gloss. Your beauty brand knowledge was smaller back then, but now look at you! Your vanity and medicine cabinet is stocked with all kinds of brands, and you may even have a few indie beauty brands in the mix. If you don't because the whole indie beauty world baffles you, don't worry. We get it, and we're here to break down exactly what indie beauty is so that by the time you've finished reading this, you'll have all the knowledge you need to snag some of the best indie products out there (maybe even in our rewards section 😉).
What is indie beauty?
The term "indie beauty" gets thrown around a lot and is usually applied to any brand that isn't sold in drug stores or large-scale retailers like Macy's or Sephora. The formal definition of an indie brand is a brand that is independently owned and does not receive any corporate-backed funding.
What is corporate-backed funding?
According to The Law Dictionary, corporate funds are "the funds that belong to the corporation and are distinct from the funds of a person or persons." So in order for a brand to be considered "indie" the starting funds must come from the owner's own pocket.
At first, we thought Glossier might be the best example of an indie beauty brand, but because the founder Emily Weiss began with a $1M investment from venture capitalist Kirsten Green, Glossier was out of the running. Instead, we decided Kosas would be the next best example. Sheena Yaitanes started the brand entirely on her own with a four-lipstick collection that received overwhelmingly positive responses.
How do we know if a brand receives corporate-backed funding?
For the most part, there is no way to be sure without some deep, DEEP digging. Unless the brand's history has been reported in the press like Glossier and Kosas, the best thing to do is to trust your gut.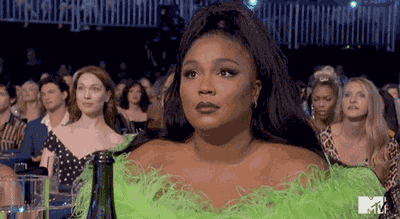 If an indie brand receives corporate funding later on, is it still considered indie?
Some would say no. After all, indie is short for independent. However, it seems unfair to strip brands of their "indie" label after they put in enough hard work to be recognized by investors. We say as long as the brand maintains it's indie qualities, it can keep its "indie" tag.
Though Yaitanes funded Kosas on her own when she launched her brand in 2015, by 2018 she gained enough popularity to look for investors to help expand her brand while staying true to Kosas' original concept.
What are the indie qualities?
According to Indie Brand Builder, indie brands are usually purpose-driven, independently funded, and design-conscious. They also typically produce in small batches and rely on non-traditional marketing to get their name and product out to the world. A brand doesn't have to embrace all of these qualities to be considered indie, but the more the merrier.
With these criteria in mind, we know that Kosas, Starface, and INNBeauty Project are definitely indie beauty brands because of their independent start, and though we aren't too sure about the origins of brands like Supergoop, Peach & Lily, Youth to the People, and Versed, we've decided to consider them indie too because of their unique attention to detail and care in everything they make.
Now that you are equipped with this new knowledge, we want to know what your favorite indie beauty brands are. Share your review below!