A few weeks back on our Instagram stories, we asked who amongst our community members was a gamer. A LOT of you were—so we sent your responses to Evenprime's CEO and Founder Koh Kim, who then chose 5 Supergamers ;) to test out her gamer-inspired skincare line and make some honest reviews.
Before we get into their thoughts, I want to first WELCOME YOU to Evenprime week! Starting today until Saturday, we're going to be dropping products including their barrier serum, blemish patches, and soothing mist, as well as offering you guys some exclusive Superbundles! Check out our Superbundles below and keep your eyes peeled for our live event with Koh Kim.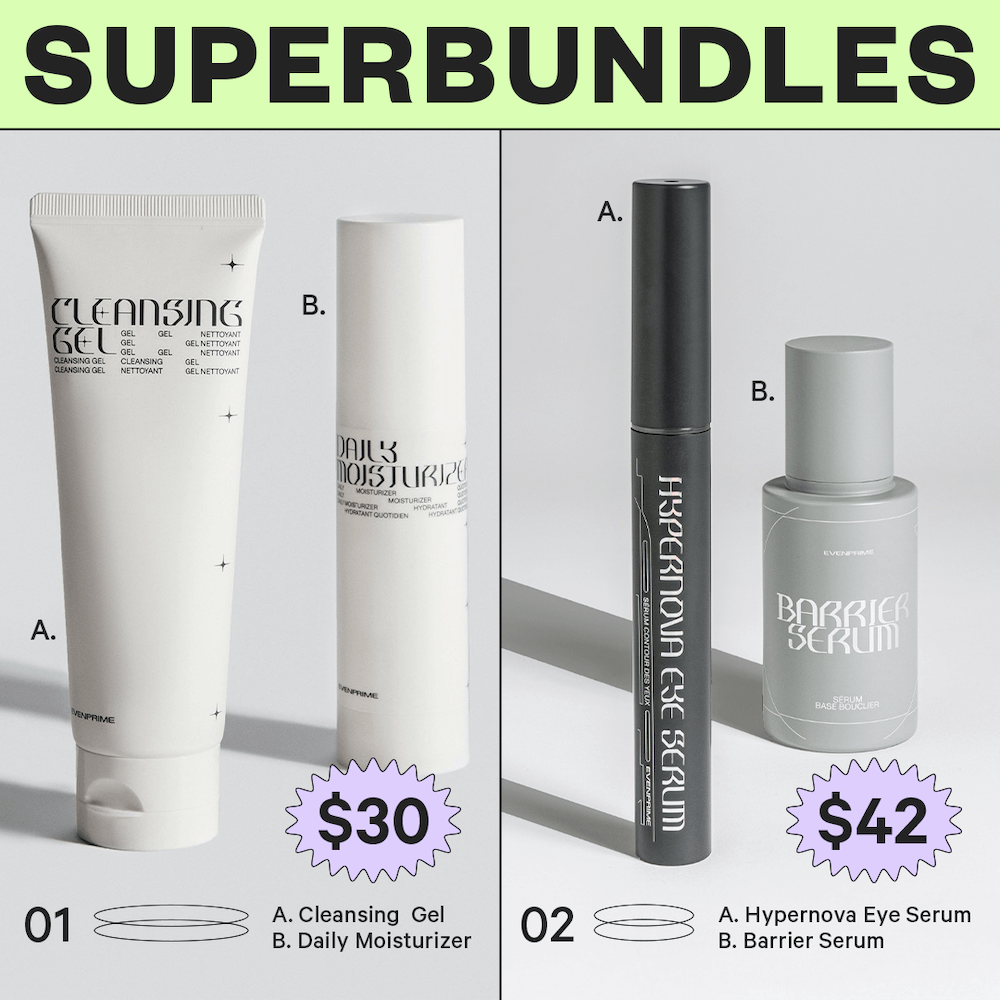 About Evenprime:
The Evenprime team worked with chemists in Korea in order to create high-quality products for all skin types. Their products are all vegan and dermatologist approved, and are meant to be a part of an uncomplicated and universally effective skincare routine.
The brand's packaging is made with FSC-certified paper (FSC-certified is considered one of the highest levels of responsibly managed and environmentally conscious wood harvesting), their bottles are all recyclable and they donate 1% of all their revenue to ocean cleanup efforts around the world.
Kim, an avid gamer who is currently playing Shadow of the Colossus, also wanted to make sure that the brand maintained a gamer aesthetic—the boxes and product names are infused with anime-inspired nostalgia. Their anime inspiration comes from Cowboy Bebop, Dragonball Z, and Wong Kar Wai's 2046, amongst others, and the games that most inspire the brand include Final Fantasy, Nier Automata, and Star Ocean.
Here are all the products dropping on the app this week.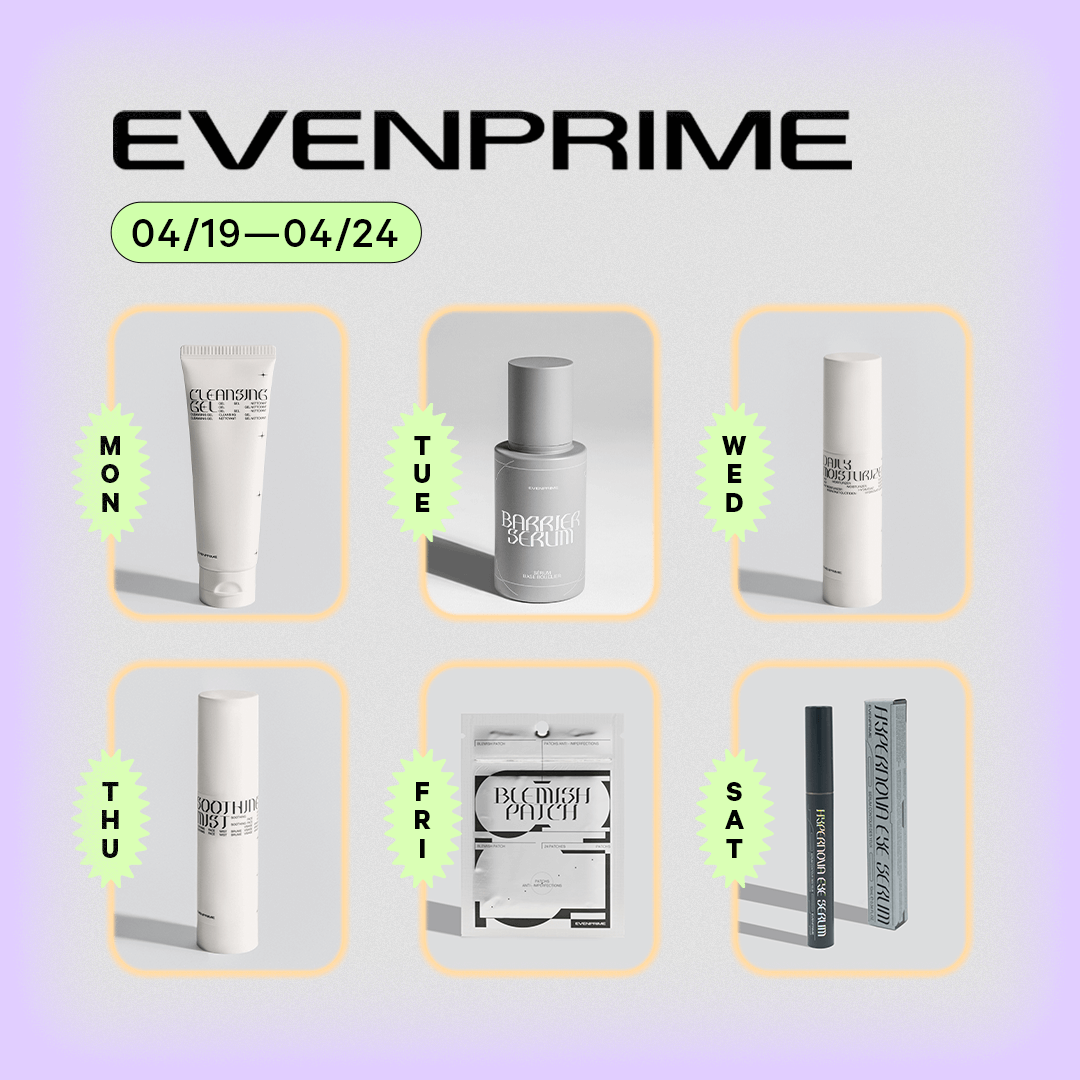 Now, let's get into our 5 community member's unfiltered opinions on this week's drops. Don't forget to subscribe to their videos and show your support!
Your honest reviews:
Nevibaby
Have any of you tried Evenprime? What do you think? Add your review below!