Solara is stepping up in the world of skin care. The sunscreen brand, which launched at the end of 2019, is now available in Targét (tar-jay) stores everywhere. Target will be featuring seven of their products across both the skin care and sunscreen sections, each featuring a different line.
Solara's Luxe Collection goes beyond sunscreen, featuring SPF skincare products such as lip serums and moisturizers. This collection is Solara's original line, and has been dermatologist tested. The Go! Collection contains more traditional SPF products (i.e. sunscreen).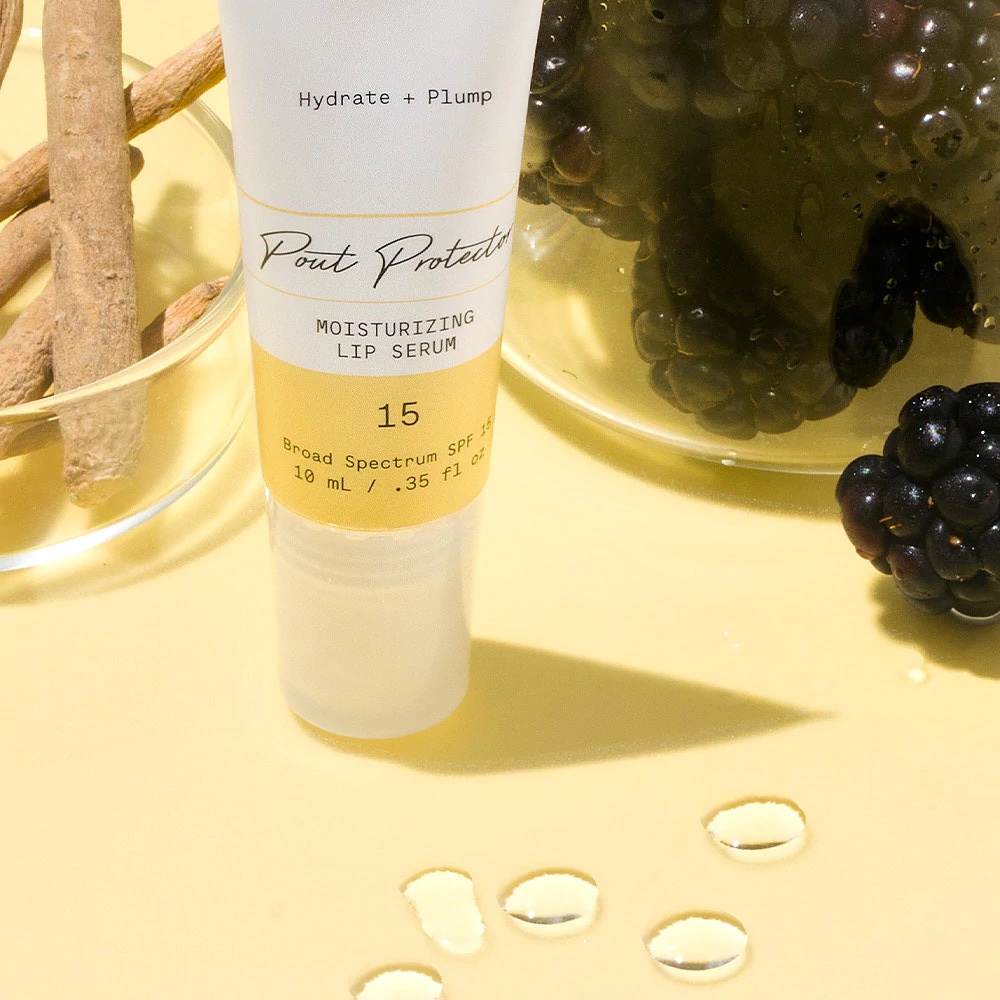 Image Courtesy of Solara
Creating a Healthier SPF
Stephanie DiPisa first came up with the idea for Solara in 2016 when buying sunscreen for her kids. "I started the company two and a half years ago, actually to solve a need for my kids," she says. "They have allergies to chemical sunscreen, and on vacation and 2016, head to toe, they're broken out." After doing a little research Stephanie learned chemical sunscreens tend to be allergenic, and alternate options weren't always good quality.
During the research and development process for Solara, Stephanie discovered she had Lymes disease. Her diagnosis made her double down on creating a brand that was healthy for skin. She holds Solara to both the U.S. and European standards of testing for a wider degree of safety. "We're taking out the things that are questionable, or that have been banned in other countries, but not yet here," says Stephanie. "We're replacing them with things like adaptogens in our Luxe Collection and superfruits in our Go! Collection."
After the Luxe Collection launched with its original five products, Solara gained popularity. The brand was added to retailers like Neiman Marcus, Nordstrom, and Anthropology.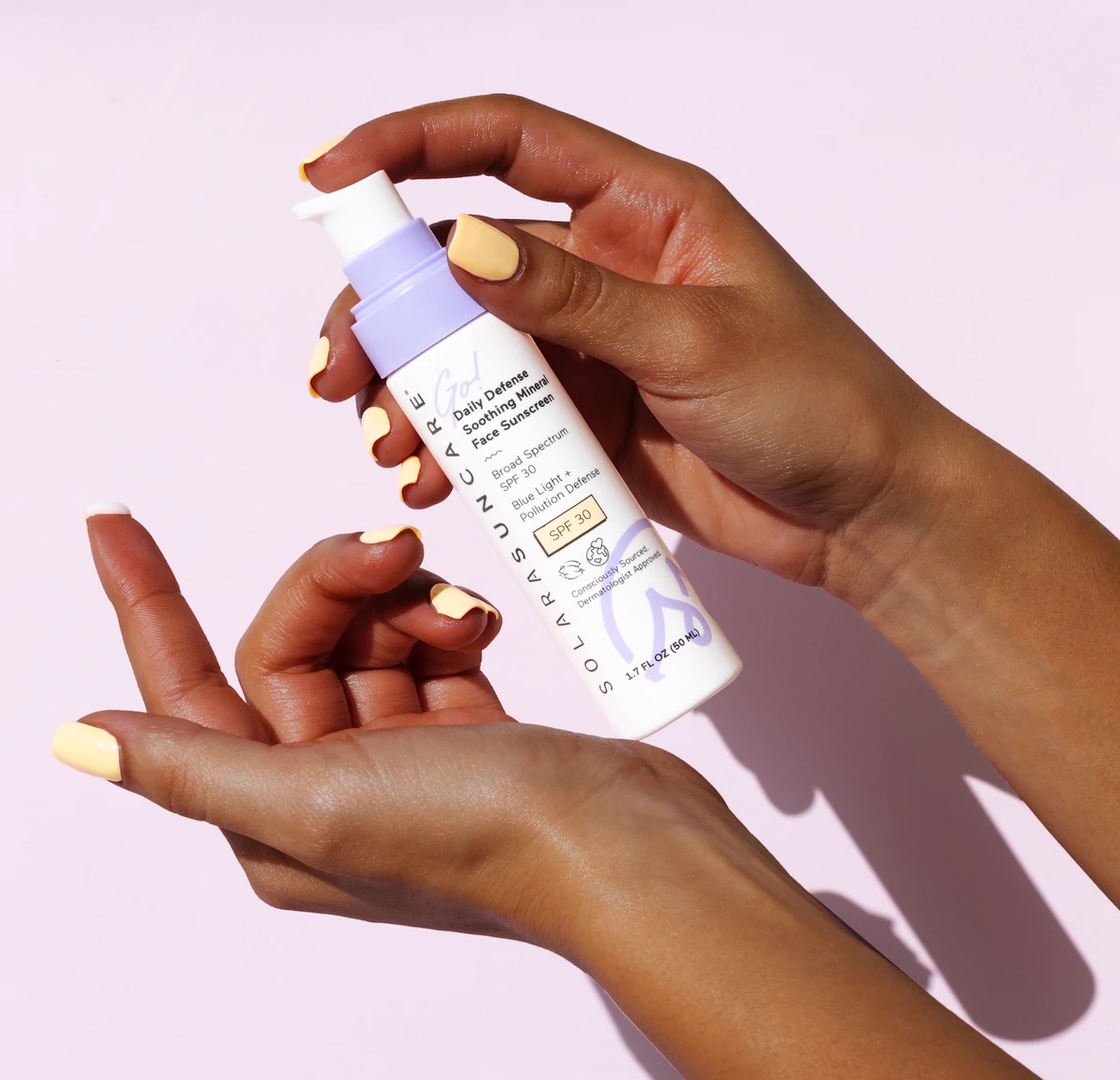 Image courtesy of Solara
Solara's Relationship with Target
Last year, in taking further steps to grow her business, Stephanie joined the Target Accelerators program which provides mentorship and resources to small businesses. During her time there companies like Nuetragena and Aveeno recalled dozens of products after studies showed that benzene, a chemical compound that can increase the risk of cancer after extended exposure, had contaminated batches of sunscreen.
Target shelves left empty of sunscreen opened a door for Stephanie; that's when she started working on her Go! Collection. When creating Go! Stephanie wanted products that were helpful for all ages, that's why she made sure all of the products were pediatrician tested and approved.
Solara was initially slated to go into Target stores in mid-February. Instead of making a big debut, supply chain issues led to more of a trickling in debut. But as of mid-April, Solara is officially available in just under 300 Target locations.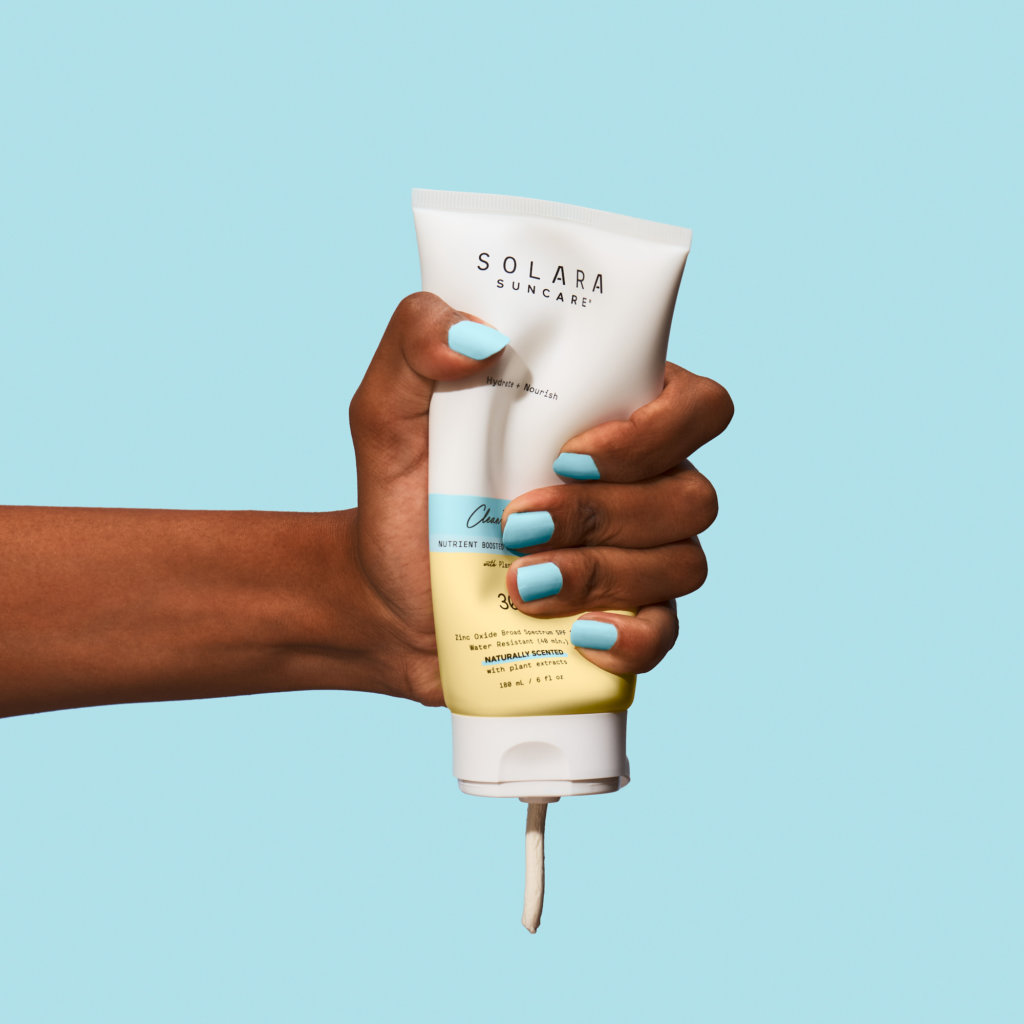 Image Courtesy of Solara
Planning Solara's Future
With the big news, Stephanie had already planned the next year and a half for Solara's future. Solara is also reemphasizing their commitment to the environment. "We're 1% for the planet as well. We know that's important where every single purchase is also a gift back to the environment which is important to us." They will also be announcing their donation to a new charity this Earth Day (i.e. Friday (i.e. tomorrow)). So with summer around the corner you can take a trip to your local Targét and pick up some new SPF.