Eye makeup has never been as essential as it is now. Since we often go out with masks on, our eyes are usually the only things visible to others. So investing in good eye makeup is a must. If you're into eye makeup, you've probably seen the latest eyebrow trend dominating Instagram and YouTube: soap brows.
The era of thick brows with squared corners and feathered edges has officially ended. This 2010s trend has been overthrown by the trend of full, fluffy brows. Unfortunately, unless you're genetically blessed with feathery, grown-out arches, this look is very challenging to pull off. And that's why soap brows have gained popularity.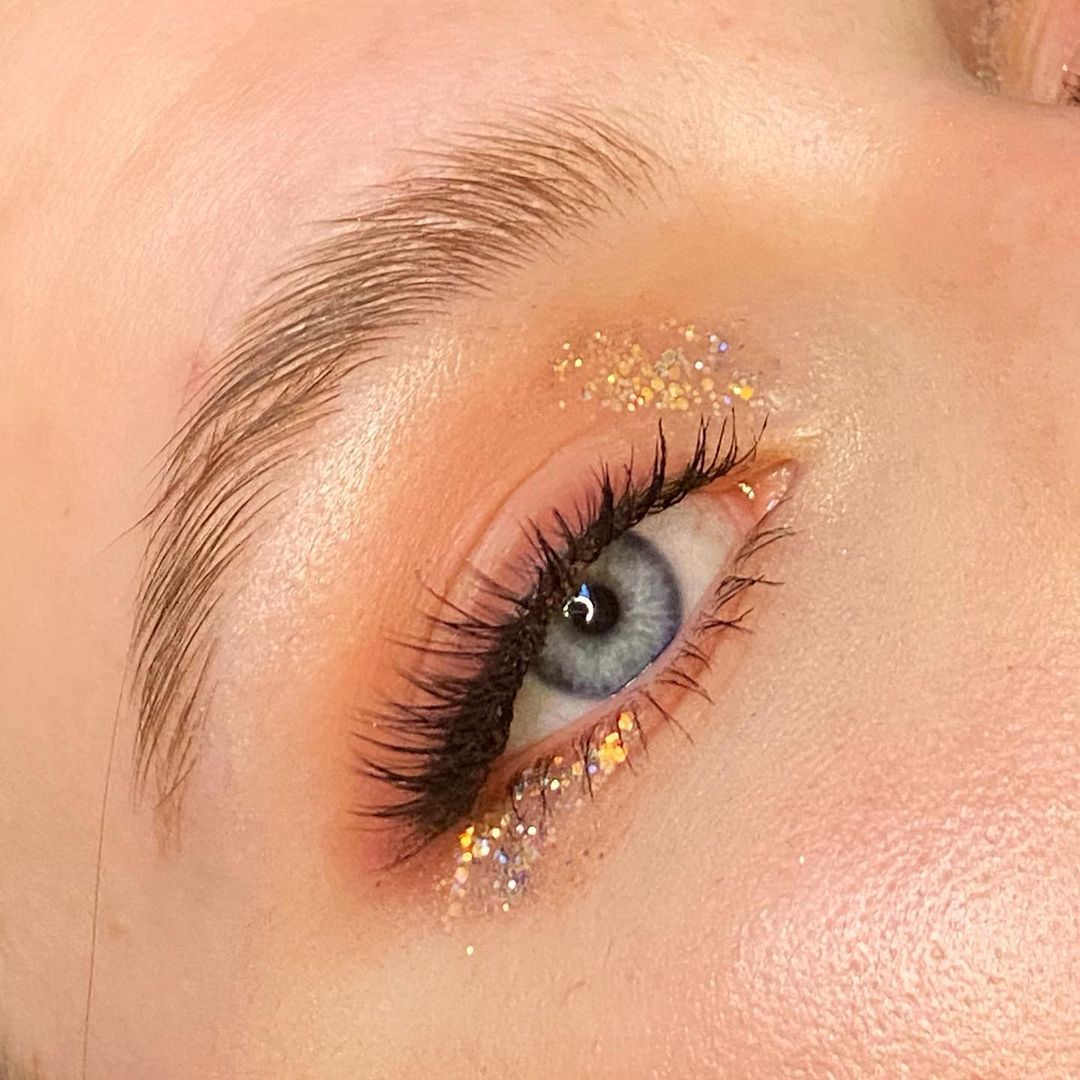 Instagram @emilyannecarden
Pros and Cons of Soap Brows
Soap brows are easy to apply. The technique requires little time and effort to master. You only need your spoolie brush, transparent glycerin soap, and mist or tap water. Brush up and backcomb your brows until you have styled them in your desired shape and volume. Additionally, soap brows don't cost a fortune.
On the other hand, the skin in your eye area is thinner and more sensitive. Soap usually contains irritating ingredients such as the foaming agent sodium lauryl sulfate. This can be harsh to the skin if it is not washed away immediately. Leaving soap on the skin can be drying and can even put you at risk for irritant contact dermatitis. That means you may experience rashes, itching, or visible bumps and blisters.
Another risk of using soap brows is that it can be rough on your brow hair. Specifically, if the soap on your spoolie is too thick, it could pull hairs which take weeks to grow back.
Best Soap Brow Alternatives
Though brow gels are the default eyebrow product for many makeup enthusiasts, it just doesn't do the trick for most of us. Brow gels are well and good for those who have naturally great eyebrows and are just in need of a little tint. Gels are also great if you have brow hairs that obediently stay in place with a light hold. However, the rest of us need something stronger. Alternatives to brow gels have a stronger hold and will be very helpful for individuals with stubborn brow hairs. So, here's my list of alternatives to soap brows and brow gels.
Topping my list of soap brow alternatives is hair gel, which has a stronger hold than brow gel. Not to mention, it costs significantly less than brow gel, too. Simply comb the hair gel through your eyebrows and fill in the sparse spots with brow powder after the gel hardens.
Use brow wax the same way you would apply brow gel or soap brows. In short, cover your spoolie with a clear brow wax, then brush your hairs up and out. Brow wax is often described as mascara for the brows because it shapes and holds your brow in place.
Alternative #3: Mascara primer
Mascara primer is used to coat lashes to thicken each lash and prep it for mascara. Good eyelash primer is designed to hold the curl of your lashes so it's also quite effective for holding brow hairs in place.
Alternative #4: Brow lamination
If you're looking for natural, needle-free, and relatively longer lasting soap brow alternatives, then brow lamination is our top recommendation. Brow lamination makes a thin brow appear full in 30 minutes, and its effects can last up to eight weeks. Though it's on the expensive side, brow lamination is worth it because it will save you lots of time and effort.
The #1 principle to finding soap brow alternatives that are better for your skin is looking for gentler formulations and ingredients. Hair gel, brow wax, and mascara primer are skin-friendly, inexpensive, and good at holding brow hairs in place. Brow lamination is a more expensive yet longer-lasting solution for full and fluffy brows.
Try It!
Share below if you try any of these alternatives, or share your favorite soap brow alternative hack.