Welcome to the Supergreat Games! From August 2nd to August 8th, we will be hosting non-stop challenges testing you in the fields of makeup, nails, hair, look recreation, and skincare. The stakes are high; each challenge will have 3 winners. The bronze medal winner will get 300 coins, silver will get 400 coins, and gold will get 500 coins. Every participant will get 50 coins, just for trying. Only one entry per person, per challenge, will be counted. So give each challenge your best shot, and may the best in beauty win!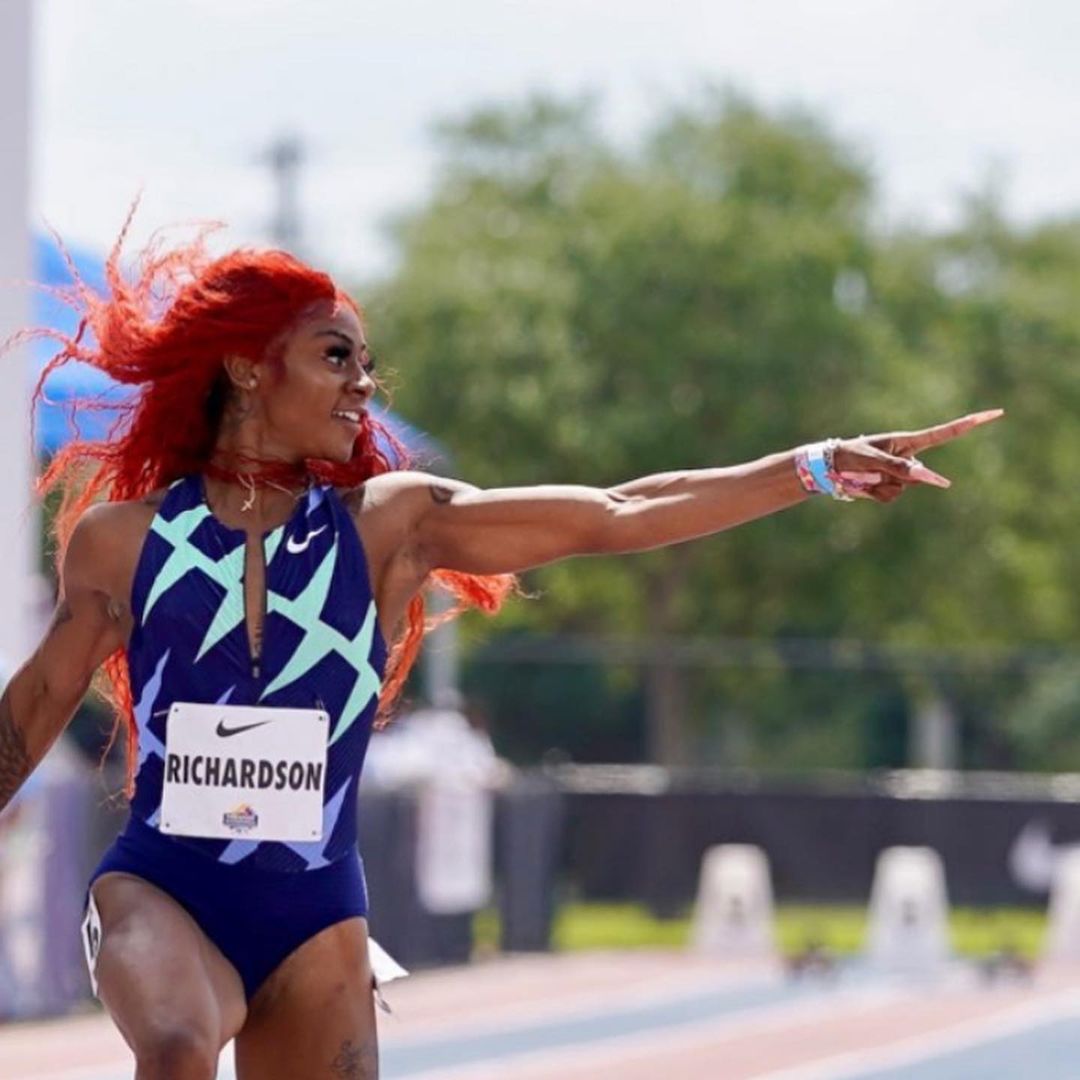 @ carririchardson_
Sha'Carri Richardson has been on our minds, and a lot of twitter feeds, since early June when she was suspended from the Olympic Games even after winning the qualifier race in Oregon. During a routine drug test it was discovered that Sha'Carri tested positive for Marijuana, which resulted in the month suspension and according to the New York Times, her Olympic trials performance was erased due to the findings.
In a country that has become more lenient in its drug policy it's a topic of conversation that is becoming more prominent in the Olympic games. In the same year where the games openly acknowledged Megan Rapinoe (no hate to her!) and other Olympians use of CBD it's not hard to see where the double standards lie. While CBD is an approved substance it's still an incredible slap in the face to those who use THC and other cannabinoid products that, let's be real, shouldn't be considered an enhancement drug. Full transparency, it's bullshit.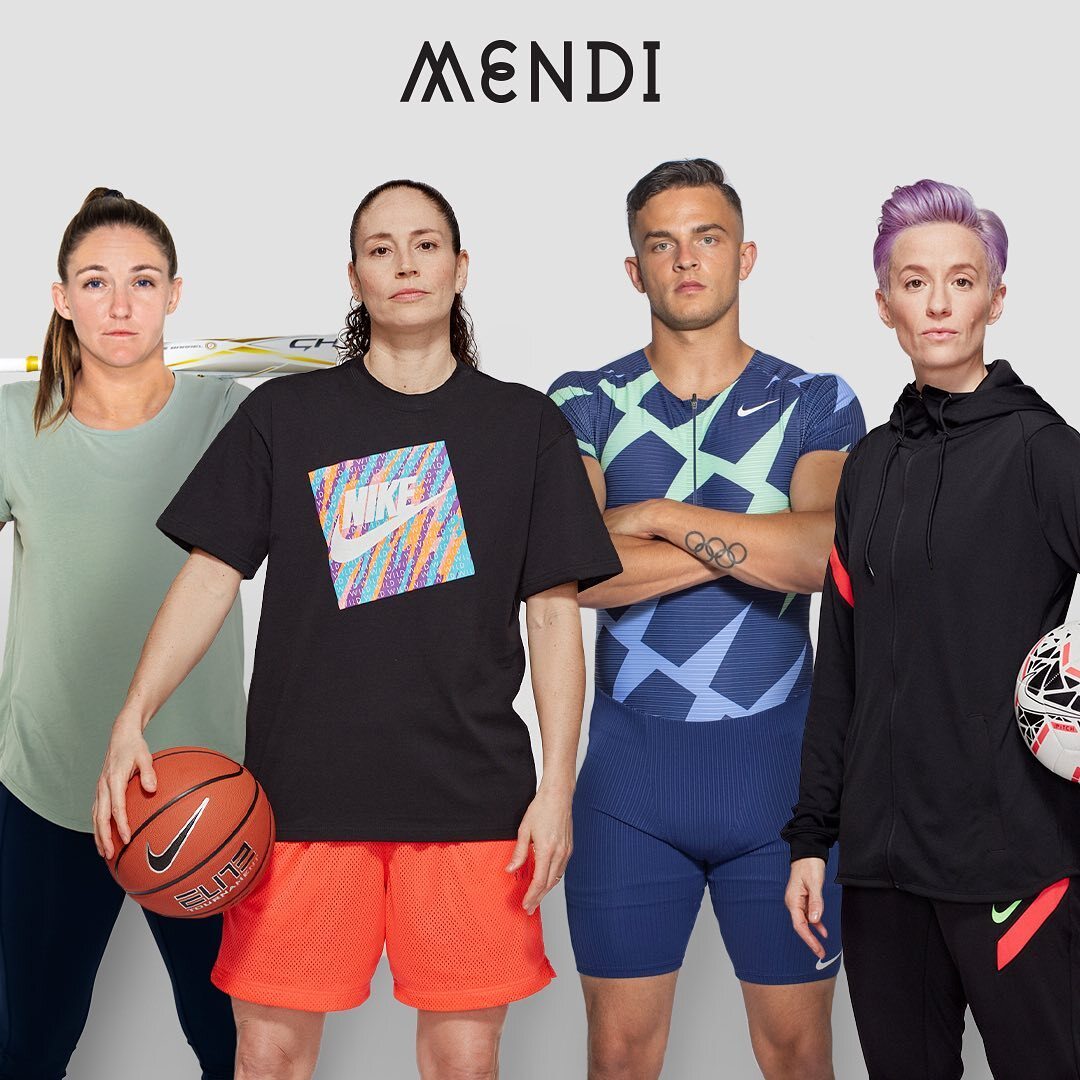 @mrapinoe
Time and time again Black people are reprimanded for every rule break even when there are non-Black athletes who are refusing to wear masks, have been accused of sexual assault, and others who have openly admitted to smoking marijuana. If they want to make sure people are following rules then it needs to be consistent amongst everyone.
Thankfully Sha'Carri Richardson still has a shot at competing in future Olympics, and in the meantime the organization needs to acknowledge their double standards in the games and realize that Black and Brown individuals are held to a different standard than other athletes.
With that being said, we created this challenge to honor Sha'Carri, embrace her talent, and above all pay homage to her very iconic beauty looks, from her hair to her nails.
Here's my Sha'Carri-inspired nail look.
Over the past months, we've seen a lot of news come out about Sha'Carri and I am constantly inspired by her honesty and transparency in her dedication as an athlete and as a person. I was inspired by her uniform for this challenge and created a nail look that featured a design matching her blue athletic wear during the Olympics qualifier race that became a viral moment on social media. I accented two nails with gold glitter to represent the gold-winning athlete that I know her to be.
Mona Marie: "I'm a major advocate for all things cannabis, but the decision was valid because this is a known rule in the Olympics. HOWEVER Marijuana is NOT a performance enhancement drug, it is legal in Oregon where she smoked to cope with the loss of her mother, and the rules NEED to change! Sha'Carri is firecracker—next year she's going to come back clean, stronger, focused, and ready to take home the W!!! For this challenge, I channeled my inner Sha'Carri with a high half pony, and the fullest, fluffiest lashes I could find."
Here's Mona Marie's Sha'Carri-inspired look.
CHALLENGE: Create a look inspired by Sha'Carri Richardson, whether it be her hair, lashes, makeup, or nails. Tell us know why she inspires you! Only one entry per person will be counted, and you'll get 50 coins for participating. Bronze gets 300 coins, silver gets 400, and gold gets 500. You have until 08/12 to enter!