She loves a good silicone sponge, Fur oil, and lip gloss. Every now and then, just for fun (and moisture), she'll throw in a review of a hand cream or under eye gels. Meet Riyahtaylor, the Supergreater from Honolulu, Hawaii, who's got us all scrubbed down and balmed up.
Even though she's got a whopping 9 step morning skincare routine, she swears it never takes longer than 15 minutes. "My routine is very therapeutic to me so it doesn't feel like a chore, it kind of grounds me and preps my skin and mind for the day," she says. Like every skincare connoisseur, she adjusts her routine depending on how her skin feels. "I'm a firm believer in listening to my body and giving it what it needs."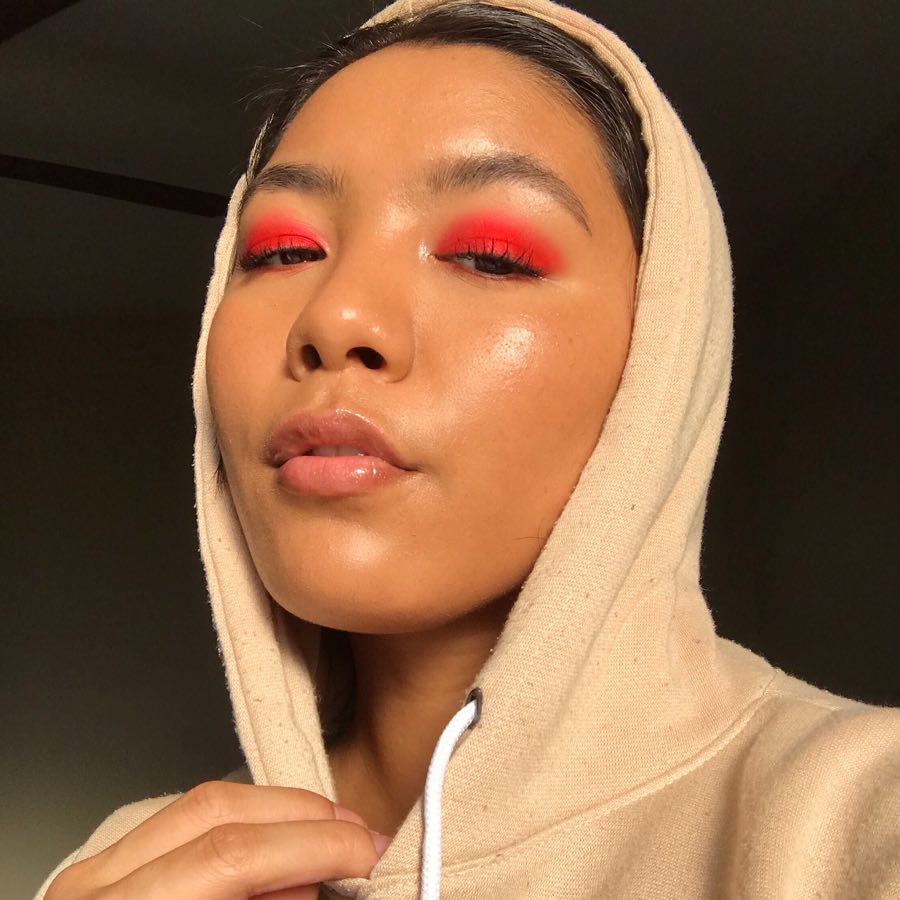 Instagram @riyahtaylor
We asked this Supergreater to let us in on her morning skincare routine, which includes cult favorite brand Youth To the People, classic fail-proof products like Thayers witch hazel toner, and the most coveted of all, Leo With Cancer's Leo Oil.
Step 1: Youth To The People Superfood Cleanser
"Step one to my skincare routine is a good cleanser. I'm becoming a fan of Youth to the People because all their products are vegan, cruelty-free, and they're in recyclable packaging."
Step 2: Dedcool Vanilla Chazstick
"Lip balm is essential after cleansing because I don't know if the area around my lips is more sensitive than the rest of my face, but it gets really dry."
Step 3: Thayers Alcohol-Free Rose Petal Witch Hazel Toner with Aloe Vera
"I used this years ago and I'm back on it now because it's just simple and it gets the job done. I put some on cotton squares and just do little circles. This ensures that everything is off my face and controls my oils."
Step 4: Caudalie Vinoperfect Radiance Serum
"This product has done more for me than any vitamin C product. It helps brighten up dark spots and boosts the time it takes for my skin to recover from a major breakout. I just rub it in and then pat to make sure everything is in there."
Step 5: Glossier Zit Stick
"This is an extra step that I add when I have little spots. It has benzoyl peroxide and tea tree oil so it really helps combat those spots."
Step 6: Leo With Cancer Leo Oil
"It's made up of three ingredients only, which are meadowfoam seed oil, rosehip seed oil, and blue tansy seed oil. It has such a nice, light consistency and I just massage it all over my face. It smells amazing—just really therapeutic."
Step 7: Youth To The People Superfood Peptide Eye Cream
"The texture is super rich, but it just melts under the eyes and wears perfectly under makeup. I warm it up under my fingers and then just dab under my eyes."
Step 8: Weleda Skin Food
"Apparently this is a makeup kit staple and many famous makeup artist kits including Katie Jane Hughes. I was hesitant at first because of this very rich texture, but once you warm it just melts into the skin and locks all that moisture in."
Step 9: Glossier Invisible Shield
"I never skip SPF. This one is SPF 45. It goes on 100 percent clear, doesn't leave any white cast, and it does wear nicely under makeup. This helps prevent sun damage, skin cancer, free radicals, all that junk."
Stay tuned for weekly profiles on our favorite Supergreaters, and keep making reviews for your chance to get featured!