As a 90's baby, I was beyond excited to hear that ColourPop was dropping their Sailor Moon collection again. The first time they dropped it, it sold out within an hour—this time it was even faster. All I know is that when I tried to buy the collection's blushes they were already sold out. I'm lucky I was able to nab the two shades of Gliterally Obsessed, as well as the eyeshadow palette and the Daylight lip kit, which I've reviewed below.
Watch my reviews and if you managed to get some products before the collab sold out, add your review below.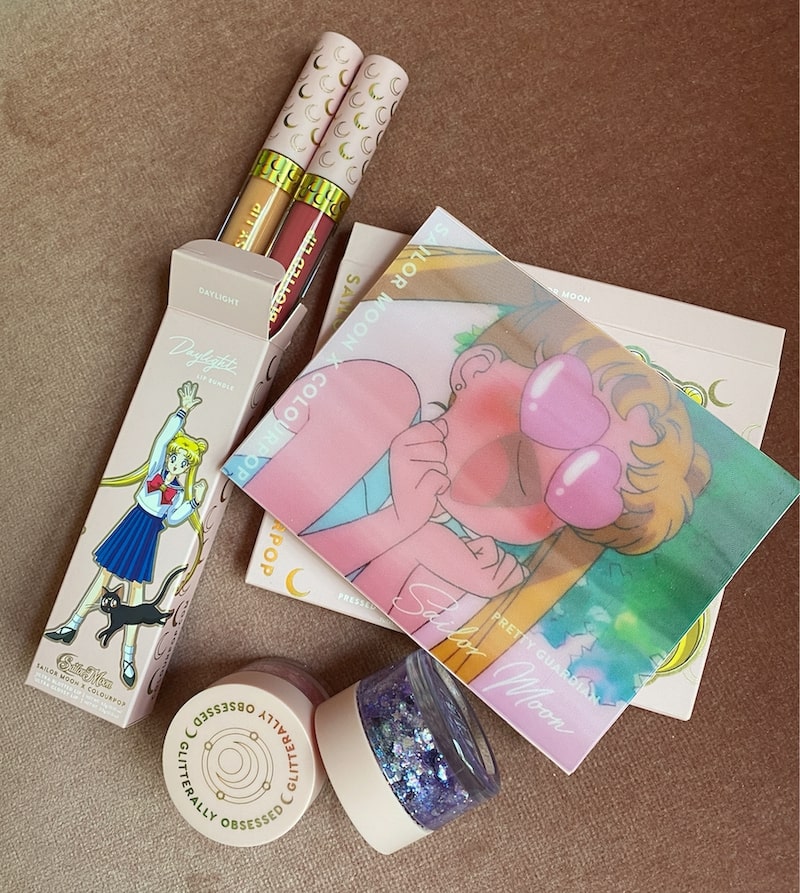 Pretty Guardian Shadow Palette ($20)
This palette is as good as Nikkie Tutorials says it is. It's crazy pigmented, the colors are to die for, and the glittery shades are creamy and satisfying to apply. The one problem is that the powdery shades do fall out quite a bit. I had to blow on the pan several times to clean it up—but like I said in my review, if that kind of thing doesn't bother you, you'll love this palette.
The cover uses lenticular printing, which means the image changes as you move it, adding to the already over the top cuteness of everything.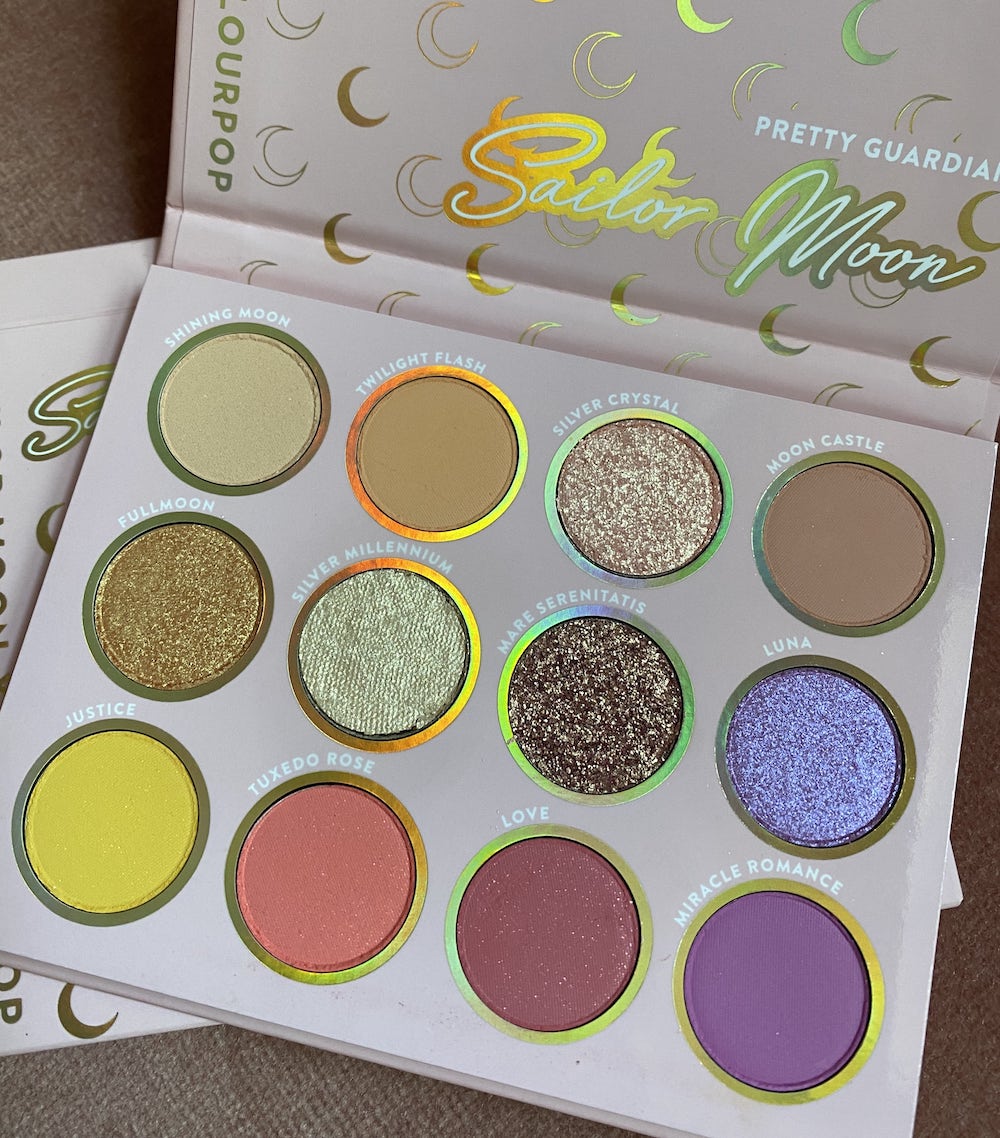 Glitterally Obsessed in Moon Prism Power and Moonlight Legend ($9 each)
These glitters are by far the best part of the collection. They're creamy, easy to apply with your fingers, and not at all scratchy. The smell is not great, it's pretty chemical, but most glitters are.
The pink glitter gives a more subtle effect, whereas the purple is full of moon and star-shaped flecks that amp up a nighttime look. I wore the Moon Prism Power shade for an entire day and it didn't transfer to the rest of my face, but was easy to wash off at the end of the day. This glitter has it all.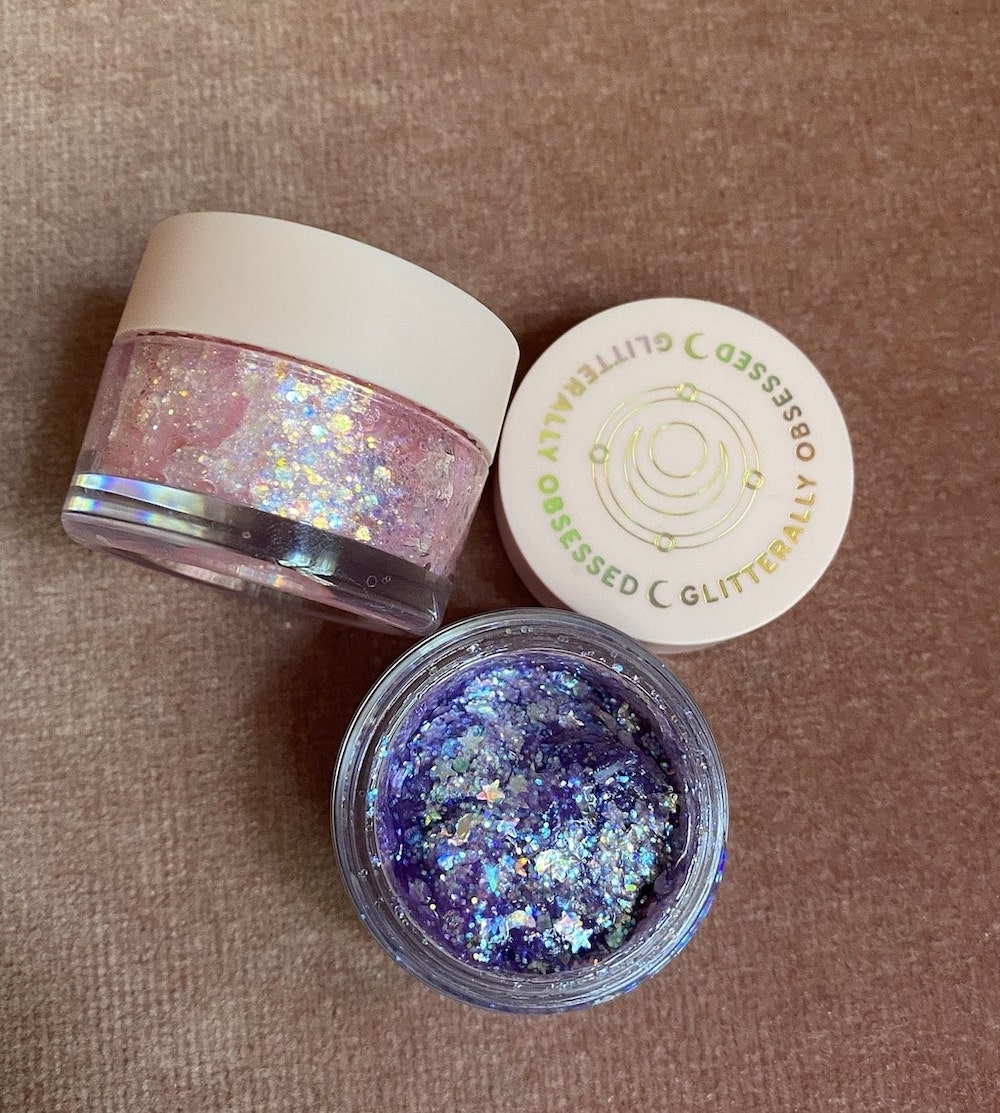 Ultra Blotted Lip Kit in Daylight ($15 for the set)
I have complicated feelings about this one. I purchased the Daylight lip kit, which includes a gloss and a blotted lip. As you can see in my review below, the blotted lip is a really pretty shade and goes on great. It's subtle, a mix between a tinted gloss and a creamy lipstick.
The gloss however, left me a little puzzled. It smells great, like vanilla, but the applicator is a very stubborn almost stick-like brush. It had no bend and was rough on my lips, leaving me wondering why they didn't just use the same kind of applicator as the blotted lip.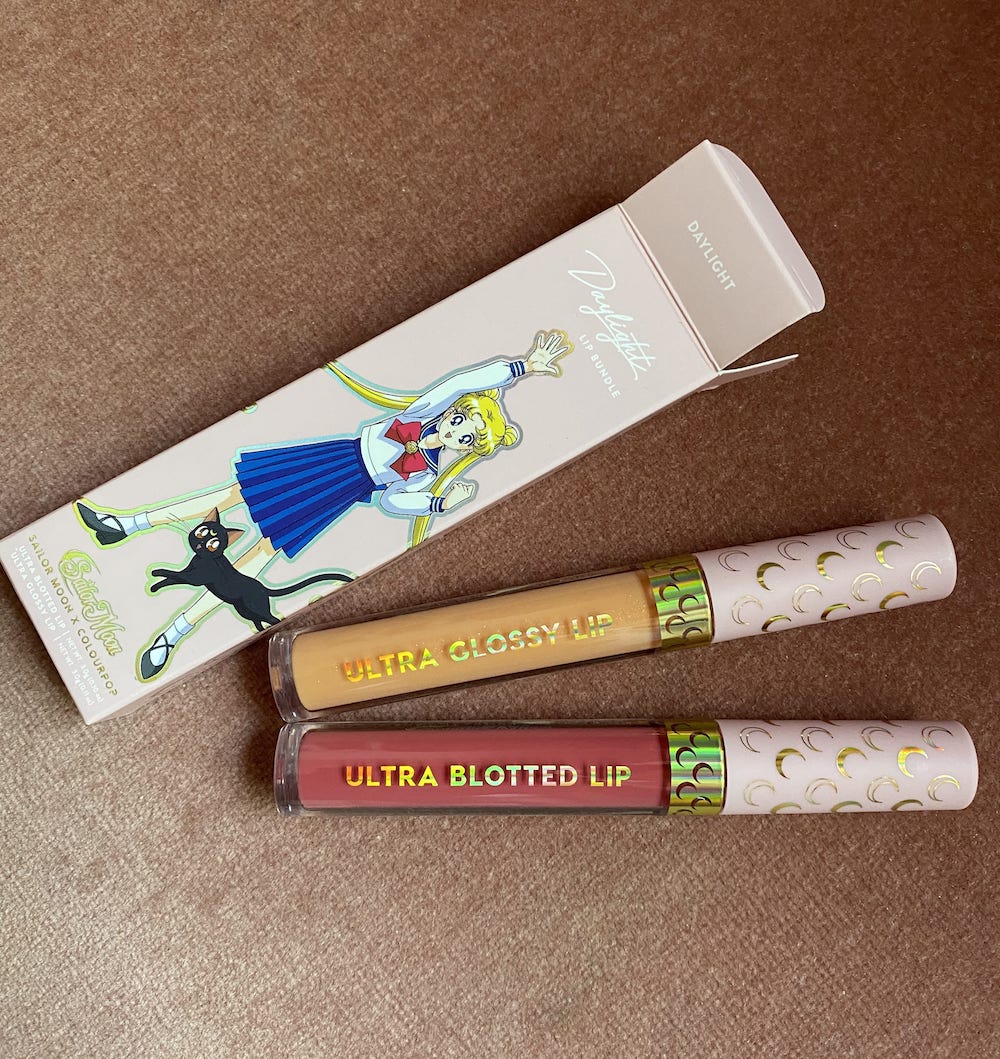 CHALLENGE!
You guys didn't think I'd end this without a challenge, did you?
I want to see your Sailor Moon-inspired looks! You don't need anything from the ColourPop collection, all you need is your creativity. Create a makeup look that is inspired by Sailor Moon and add it below before 07/18—we'll be giving 20 coins to everyone who participates. Good luck, and can't wait to see what you guys come up with.
Here are some of my favorite reviews that you guys have made about the Sailor Moon X ColourPop collection.