You may have come across Cocokind while perusing the aisles of Whole Foods or Target—you know how it is, when you lose all control and walk towards the beauty aisle and someone comes looking for you 20 minutes later and you're knee deep in epsom salts or incense, with a cart full of skincare. I know it's not just me! (Please tell me it's not just me).
The easy access to Cocokind, the way that you can find it on a trip to the grocery store, and more importantly it's price point (everything is $25 and under), are very much intentional moves by the brand's founder, Priscilla Tsai. After a short conversation with her, it's obvious that giving everyone the chance to try the brand's sustainable and organic beauty products is at the forefront of every decision she makes. Accessibility is key to her brand, and after seeing their Mymatcha Moisture Sticks or their adorable "celery duo" (which includes a pore refining concentrate and a texture smoothing cream), you're going to want access STAT.
If you're not near any of those retailers, you can always get your hands on some Cocokind on their website, on Ulta.com, and of course right here on Supergreat! We've got a few exciting upcoming rewards, one of which is dropping tonight at 7PM EST. Without further ado, here's everything you need to know about the brand, straight from the founder's mouth.
On starting the brand:
"I actually used to work in finance. I worked in equity research at JPMorgan and had absolutely zero experience in anything product related, but it was more for personal reasons really. I was obsessed with creating my own skincare that I felt like used really good ingredients and was simple. So I learned about the industry—I just felt like I really wanted to put something out there that was both clean and sustainable, but also affordable too.
People who knew me always knew that I was going to start something and I was always very entrepreneurial. I think what was surprising for everybody was that it was skincare because I struggled so much with my skin, it was kind of my largest insecurity and people knew that. So while I knew more about skincare than anybody, I also really struggled too.
I remember telling people in a networking setting that I had a skincare brand and they would check out my skin and be very obvious about it, and me feeling terrible. I've been doing it for over five years now, but really for the first year and a half of this business, I didn't put myself out there. I thought that I would be able to kind of be the "business person" and create these products that I love behind the scenes. It was actually through Instagram stories that I eventually started to speak to our customers and just get so much good validation back that people did relate to me and my skin. It really helped me in my own confidence journey and with breaking out and not having perfect skin all the time."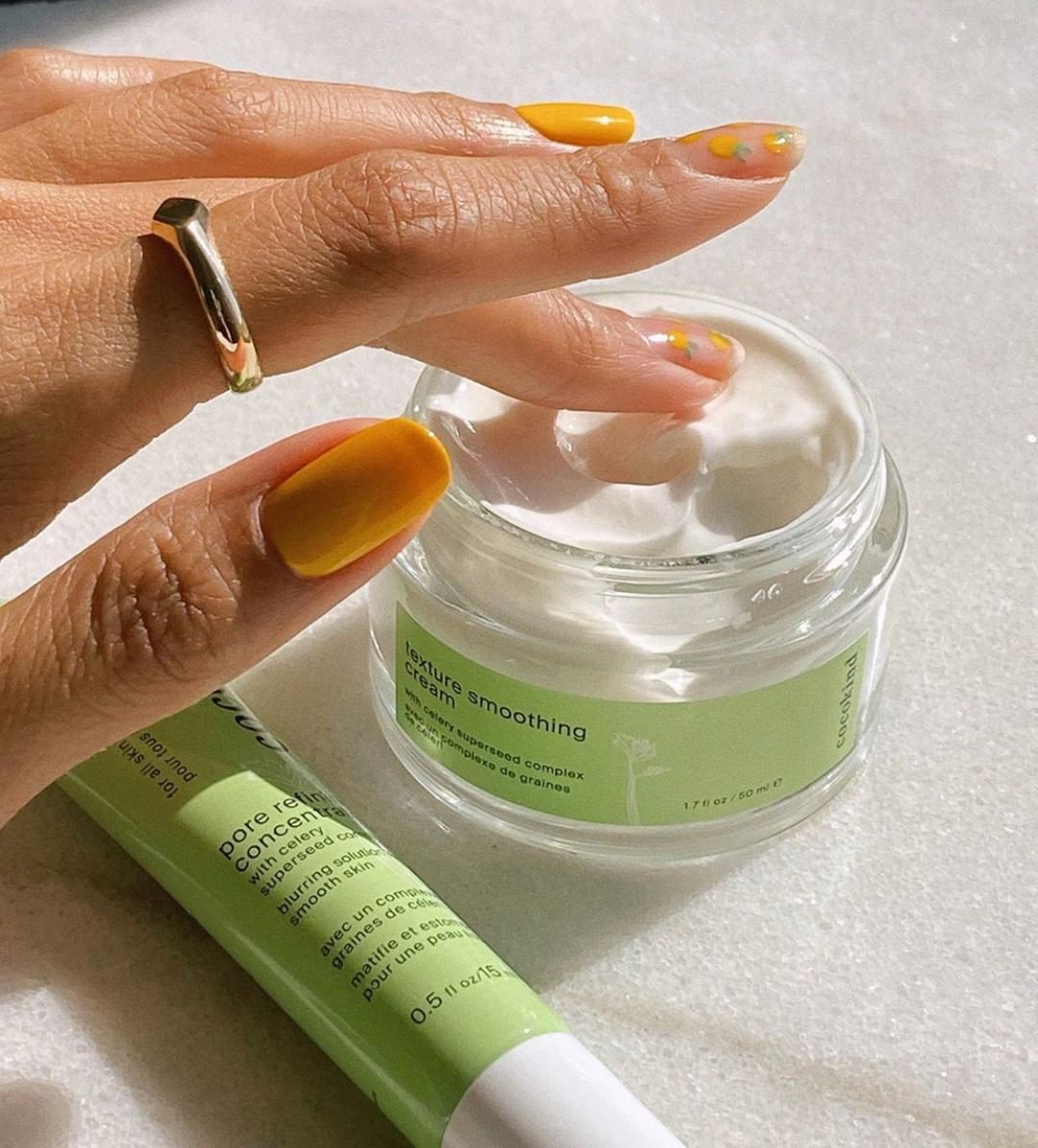 Instagram @overglowedit
On their first hit product:
"We launched with a couple products that were more niche and we got some really great feedback initially, but I think it wasn't until we launched our skincare sticks, which was a little over three years ago, the mymatcha, the turmeric, and the beet stick—that's when digitally we really started to create a buzz.
The mymatcha (moisture stick) in particular, we had launched that as a limited edition item before we brought those back permanently. And that was really surprising to me, it just took off and we had thousands of people on the wait list."
Every day you fail and you have to get back up and the level of resiliency it takes...you have to be an athlete in that way.
On the resilience needed to run a brand:
"The whole journey of being a founder, it's an accumulation of a lot of failures. Every day you fail and you have to get back up and the level of resiliency it takes...you have to be an athlete in that way. It is really hard. Beauty companies are in a really competitive space, and you really need to be realistic about failing on a daily basis—some failures are very small and you immediately get over them, and some are bigger failures. Are you going to be able to learn quickly, and get back up and do it all over again the next day? I've done this for over five years now, and there's a level of resilience that it takes personally, but also as a company. There's really no room for fragile people in this type of role at all. Because for as many highs as there are and as much joy that it brings, you concentrate on the lows more and you concentrate on the failures more."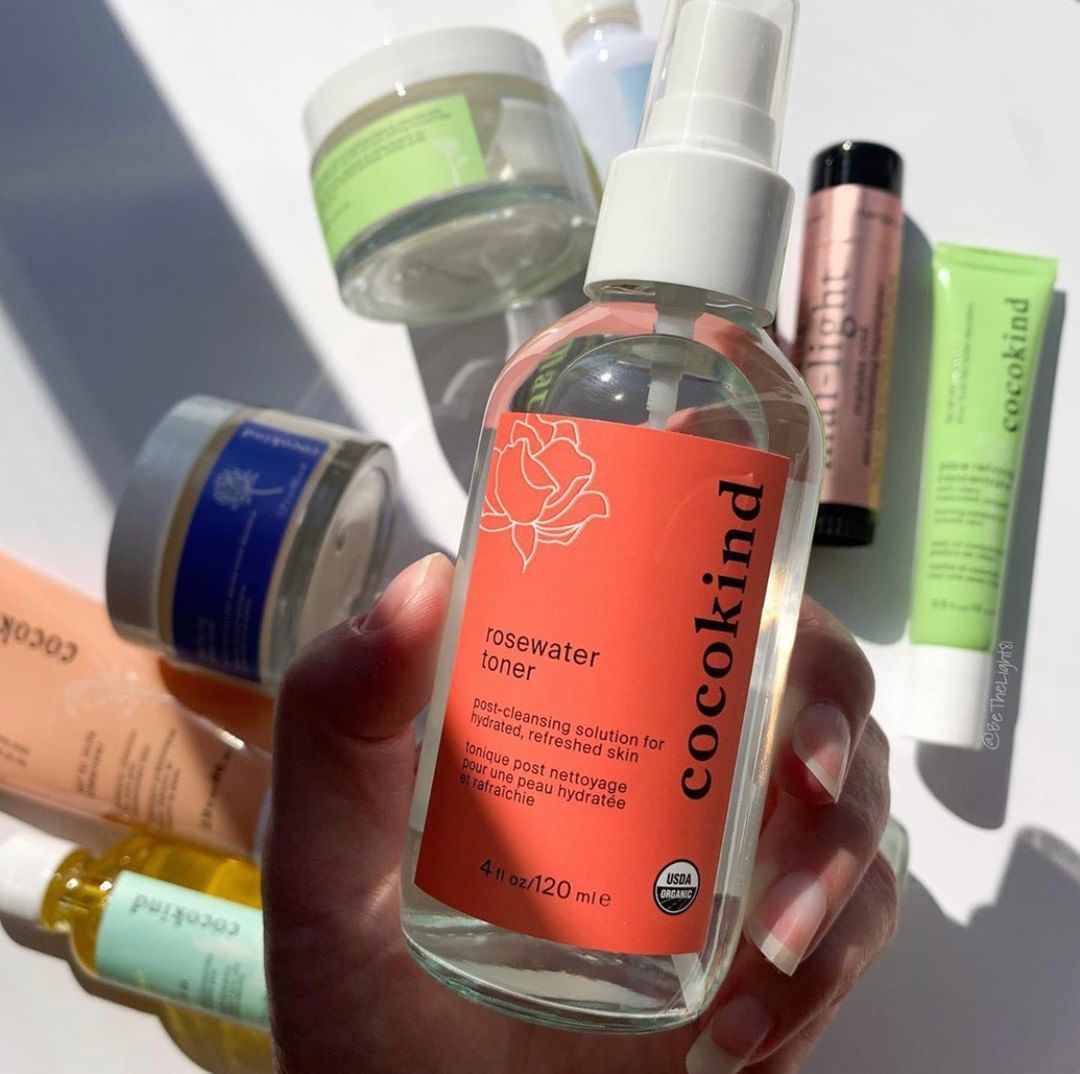 Instagram @bethelight81
On what clean beauty means for the brand:
"For us, it's all about pursuing the research. I think a lot of people stop at, "oh this sounds good," but there's so much complexity with ingredients that you use, whether it's something that is really familiar sounding like matcha, or it's really not familiar sounding. And even at that, it's not a black or white thing. It's about thinking, how is it produced? Are there any incidental ingredients? Disclosing those, and feeling comfortable with those ingredients, and just, understanding what the integrity of our product is, from a sustainability and from a toxicity standpoint.
So those are really the pillars that we follow when it comes to evaluating ingredients is toxicity, sustainability, and effectiveness, and just wanting to evaluate all three to make sure they're in line with our standard of clean. I think sustainability equals clean beauty to me too, so that's a huge element of our brand and how we source ingredients as well."
On their price point:
"One of the biggest things for me and reasons for starting a company was just understanding that, these are the ingredients I want to use and realizing that went I went to stores to look at what was on the market, they weren't using nearly the concentration of these ingredients that I wanted and the price point was four times what I could buy the ingredients with in bulk sizes. I was like, something is majorly wrong with the pricing structure in this industry. As I dug into it more, I realized that it's not like beauty products are $60 or $100 because they have to be, it's a choice. Most of the time, like 99% of the time. So that was a huge reason for starting this company, providing an opportunity to deliver better ingredients at a fairer price.
A big thing for us is that we don't use custom bottles, except for those that have sustainability elements to it. So we have a custom sugarcane tube instead of a plastic tube and some glass bottles, but beyond that, we don't have custom molds or anything like that, and we put that investment into our products, in the bottle. Obviously, we want our products to be cute, and we want them to be photogenic and all that good stuff, but we don't think that our customers care about that as much as they do about what's in the bottle and how it works. So that's kind of a huge savings for us right off the bat.
Our stance is $25 and under every day, and we don't want people to have to make a choice between like, "okay, let me buy this serum from Cocokind, but I can't afford their cleanser so I'm going to have to buy a traditional cleanser that's $5." We want it to be fair across the board so people can truly adopt clean beauty without sacrifice."
On the 3 starter products you should try:
I would say the oil to milk cleanser, the rose water, and the mymatcha.
Watch Cocokind reviews below and add yours!