Prom season is upon us. Whether you're getting ready for your own prom or just got hit with a wave of nostalgia we're closing out Supergreat's Prom Week with a dedicated challenge. But because we're Supergreat we want y'all to get creative and show us all the different sides of prom makeup. From a classic '80s prom style with big hair and vibrant makeup or something a little more cosplay like with fake blood and glitter (peep Nic's look below to see what we mean).
With prom makeup there are a few products you're going to want to make sure you use. Firstly a good water proof or tear resistant mascara. That's self explantory. The other item that should be in your makeup kit always (not just for prom) is a good setting spray.
When you're on the dance floor getting down to Megan Thee Stallion you don't want to worry about your makeup smearing or breaking apart. There are endless options but we of course have a few favorites. One of those being the NYX Matte Finish Long Lasting Setting Spray. Besides being affordable and having a vegan formula, the NYX setting spray hold up all night. And if you're saying to yourself, 'I don't want to be matte I want to shine', NYX Professional Makeup has a dewy setting spray formulation for you.
Now for the good stuff! Below check out the chilly and kitchy looks from our Supergreat Prom Royalty: Janie Seo and Nic Houde.
Hi I'm Janie Seo! I'm Korean-American & love anything beauty ✨ kbeauty has a special place in my ❤️
Subscribe
Creating not one, not two, but three different prom looks is the iconic Janie! You've heard of a costume change during a party but a makeup change is 100% a Supergreat thing. Using NYX setting spray to lock all these looks in, her colorful prom looks are worthy of the crown she wears!
From Janie: "Love the NYX Setting Spray because it's super lightweight, refreshing, and holds my makeup in place all day, especially since I have oily skin. It instantly locks my makeup in place and also prevented my makeup from smudging/melting off! It's super important especially for prom looks since you will be dancing and mingling all night! So having your makeup stay in place might be tricky without a good setting spray. Also, prom pictures will last for awhile, so you def want to make sure your makeup looks good!
Recreate Janie's Look With these NYX Professional Makeup Favorites
Brand Partnerships at Supergreat 🙇🏻‍♂️✨
Subscribe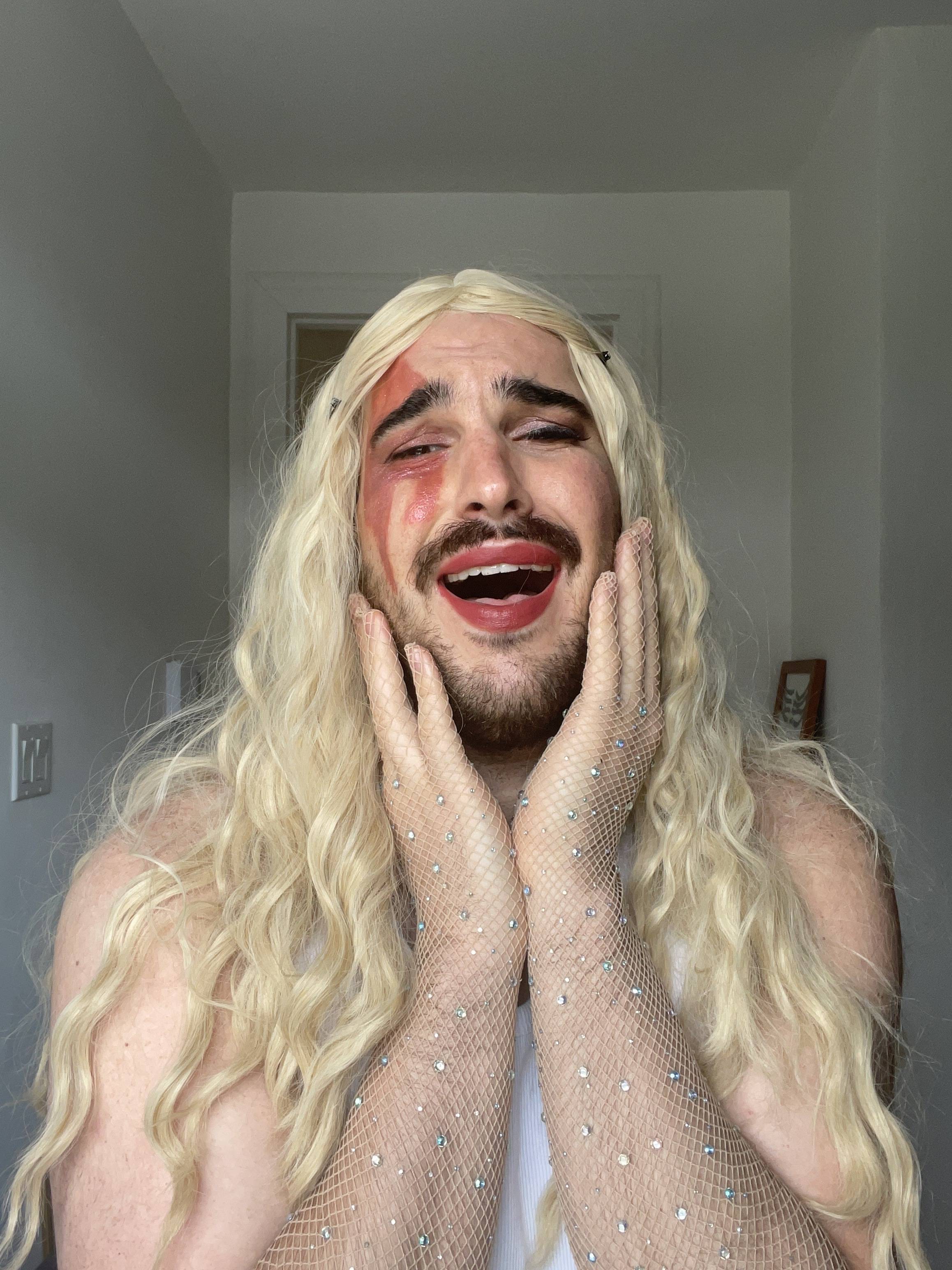 Nic's Carrie Prom Look
From Nic: "The two only setting sprays I have and regularly use are the NYX Matte Finish Setting Spray and the NYX Dewy Finish Setting Spray… sometimes I go wild and use both at once!!! At my Prom, the extent of my makeup was concealer and a dream (damn you younger self!!!!! You should've turned a look!!!!!!). But I will say that many days since, setting spray has saved my face. If you spent any time at all adorning yourself in gorgeous glam, setting spray is there to keep you going."
"This look is inspired by my immediate reaction to the words "prom queen"… and that's Carrie. In this instance, its specifically Chloe Grace Moretz's Carrie. I love horror, I love a miraculous development of telekinetic powers and I love Julianne Moore (THE star of the 2013 remake if you ask me). This was my immediate reference because Prom for me was absolutely regular. I had fun, ate bad food, took bad pictures and moved on with my life!"
We're looking for our Prom Court!
Show us your best prom look, whether it's SFX gore, glitter glam, or '80s retro. You don't have to use soley NYX Professional Makeup products to enter, but a special winner who uses NYX Professional Makeup products will win a prize from the brand. Also, bonus coins will be awarded to everyone who creates a review using a NYX Professional Makeup product.
Everyone who participates in this challenge will earn 30 coins. The winner(s) will receive 100 Supercoins. Please note that unrelated videos, spam, or any entries not following Supergreat's Guidelines will be removed and ineligible for participation Supercoins. Add your review below to enter—only one entry per person will be counted, but feel free to enter as many times as you want.
You have until 5/27 at 5pm EST to enter: Coins will be awarded within a week after the challenge is closed.