Ego and Natasha Iwegbu, the sister duo behind The Good Mineral, are trying to make full coverage makeup for sensitive skin. They were tired of full coverage foundations being liquid ones that often caused more acne and irritation later on. "I would plaster my face with a liquid foundation," says Ego. "And then later on when I take the makeup off, I'd have this crazy itchy skin. And it would just be worse, the next day."
So they created a foundation, which also works as a concealer, that provides full coverage. Their 3 in 1 foundation powder is lightweight, unlike liquid foundations, and comes from all natural ingredients.
Origins of The Good Mineral
They first started thinking about The Good Mineral when Natasha was getting married. Both of them have sensitive skin and Ego also has acne. They both wanted to have full coverage for the big day, especially Natasha. The lack of options inspired them to start experimenting.
Natasha has a background in engineering and works as a product developer, while Ego owns salons. Ego and Natasha came together to become the CEO and Inventor respectively.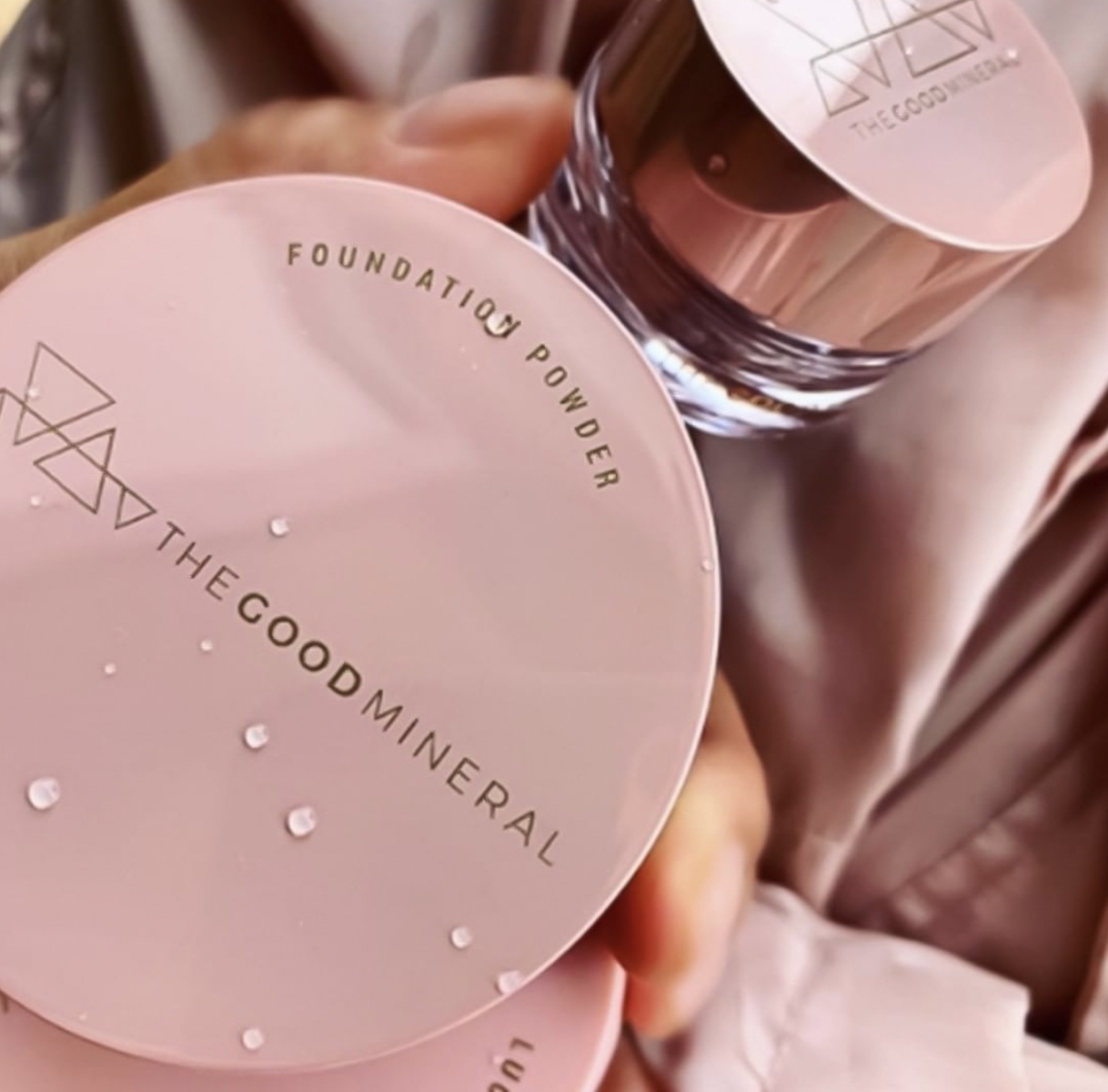 Image Courtesy of The Good Mineral
Crafting the Perfect Formula
Natasha started formulating on her kitchen counter, while also taking care of her new born. "She's the kind of person that thinks, if only I could, you know, make this work better," says Ego of her sister.
First Natasha crafted her own shade, then she moved onto others. "I had to have a live model for every shade," says Natasha. "So, I would literally find women on the street; I'm like, 'Oh my god, could you come and sit?' 'No Get away.'" But eventually she could get women to sit for her, sometimes by offering snacks.
The Good Mineral claims they've color matched over 50,000 people, in large part thanks to the time Natasha spent testing new colors on strangers. Natasha also attributes a lot of the vibrancy of each shade to the way she tested makeup. She says that when companies test colors in a lab "there's just a swatch there, and so they under UV light, and they just check the swatch."
"We sold out, we kept selling out, and selling out and selling out."
Expanding Their Success
Natasha started shipping samples from her home in the U.S. to Ego in South Africa for her to sell in her salon. "We sold out, we kept selling out, and selling out and selling out," says Ego.
Their success led them in search of manufacturers who could produce larger quantities, but the market was often male dominated. "I found that I was sitting in a room with old men, and they were telling me what, what I wanted for my face," says Natasha. "I remember one guy in particular said, 'Women of color like heavy coverage,' and I was like, 'Most of us don't like every coverage, we want natural coverage.'"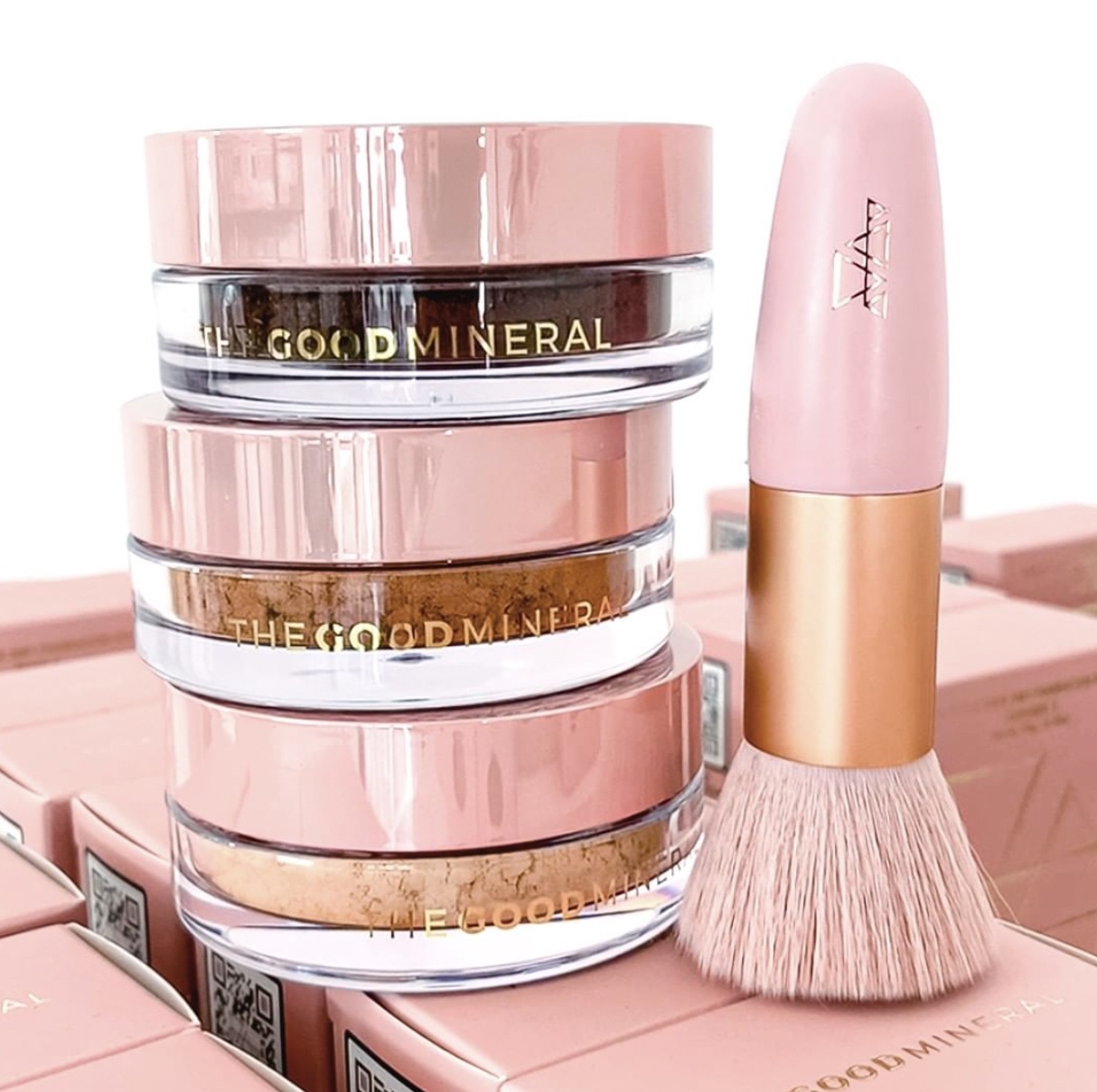 Image Courtesy of The Good Mineral
Foundations of Success
Ego and Natasha attribute a lot of their understanding of makeup and their success as a company to being biracial. Born to a Russian mother and a Nigerian father the sister duo strives to make sure every skin tone is included. "Some people create brands for women of color and then some people create brands and don't think about women of color," says Natasha. "But when you are slap bang in the middle you have this peripheral vision that I think is amazing."
The Good Mineral launched in the U.S. online last summer. They currently have 33 facial powders, and plan on eventually expanding into other makeup realms.
The are recognisable through their logo which is a combination of the alchemical symbols for water, earth, air, and fire. "We chose that because we feel that the process of creating those powders was like alchemy," says Ego, "taking something very ordinary and simple ingredients and turning it into something extraordinary."
Try out The Good Mineral and let us know how their products worked for you.