My obsession with makeup started at a young age. I remember when I was a kid and I would watch my mother pour out dozens of products on our bathroom counter while she did her look for the day and be utterly amazed at all the colors and items—this love for makeup however did not affect my younger sister. It was a bit of a sad moment when I realized that this was one thing my sister and I couldn't bond over, but as she got older I realized I had been looking at it wrong. My younger sister's interest in makeup was always on the minimal side and if it wasn't easy to use she wouldn't even bother. That's where brands like Minori come in.
A brand that is so delicately curated to work for those who just want a few products in their routine, Minori's founder, Anastasia Bezrukova put all her focus on creating a truly clean and minimal brand. One that even my sister would flock to.
Whether you're looking for a few new products to truly kick-start your makeup journey, or you're just tired of the clutter, read more to learn from Berzrukova's own personal journey of getting organized, making more mindful purchases, and Minori's true minimalist origins.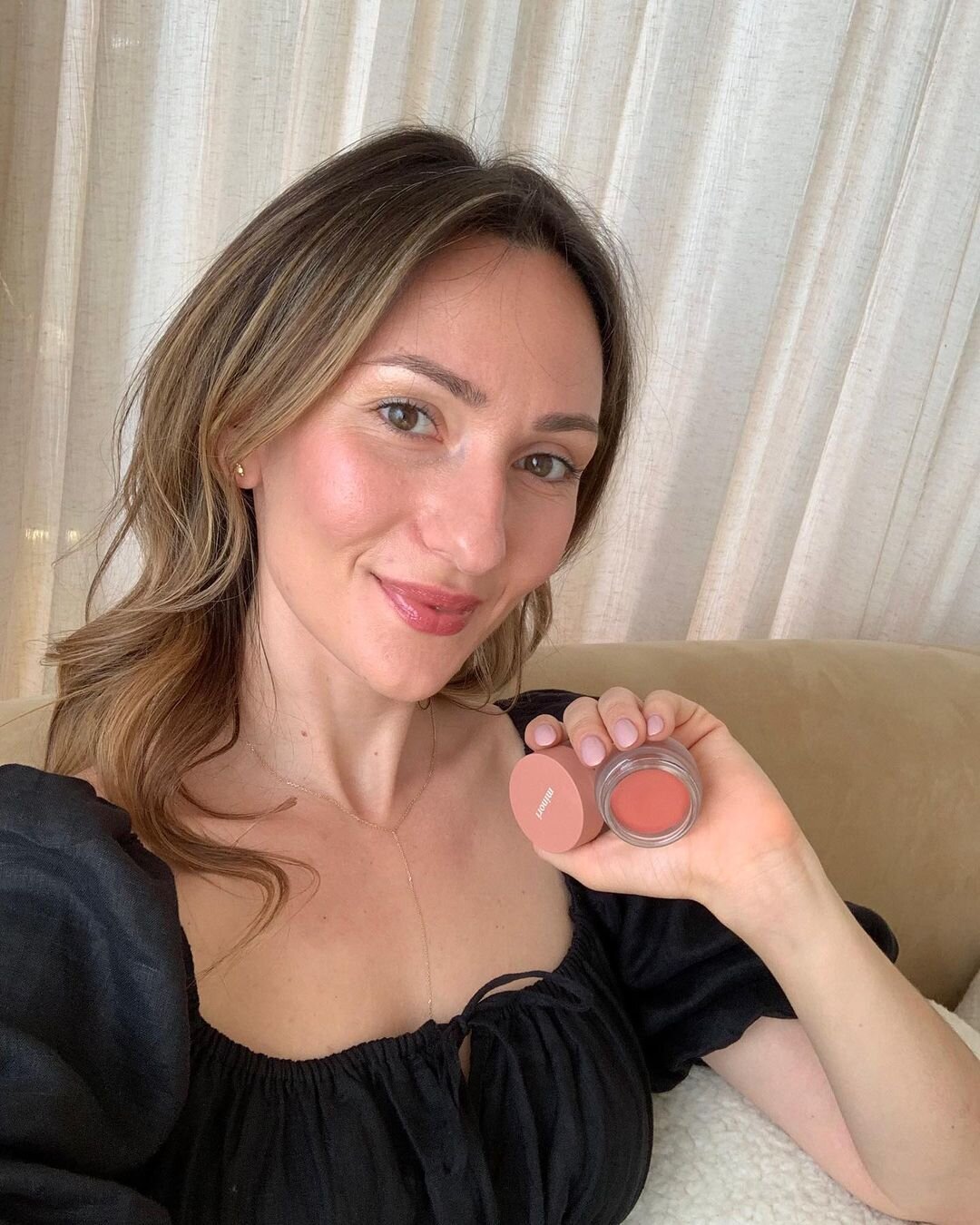 Instagram @minoribeauty
On her beginnings:
"Really, Minori came out of my entire journey. I emigrated to Canada when I was a little kid from Kazakhstan—I moved with my mom and my sister, my dad followed a couple years later. We had the most typical Canadian immigrant life, my parents worked six to seven days a week, my mom never went to a Parent-Teacher meeting in my life. I was the typical independent kid that just did my homework and figured things out for myself.
As I was becoming a teenager and growing up, I was looking around the world, at my stuff, and seeing everyone shopping all the time and associating so much of their popularity and who they were to these physical goods and it's really hard as a kid, not to be influenced by that so I was so excited to get my first summer job as a teenager. I had been to every store basically and spent every penny that I would make on buying clothing for myself, trying to fit in with the environment that I was sad that I was in."
On starting Minori:
"A couple of weeks before my wedding in New York, I had a particular moment in time where I was like okay I'm going to start working out my brand. I had a makeup trial done and the makeup artist just went crazy on me. I told her that I don't wear a ton of makeup. I'm a minimalist and she thought that I needed to be transformed into a completely different individual. After that terrible trial, I went to Sephora and decided to buy a couple of things myself and during that particular visit, I was walking around and I'm like, 'oh my goodness I'm so overwhelmed', I had no idea what to buy. I've worked in the space for six years, I've sampled at Ipsy. It was actually my job to try all the products that Ipsy would send out and I've tried thousands of products. How is it that walking into this place gives me anxiety to this level and there isn't a single brand that just has the essentials? Where is that brand that's really focused on beautifully made everyday essentials, so beautiful and for all skin tones?
At that point I said, I'm going to create a brand that's going to really simplify beauty, and make it less overwhelming and make products that are truly usable on an everyday basis. You wake up in the morning and you're getting ready, most of us don't put on a full face of makeup on an everyday basis, let's create products that are really truly designed for that and that look beautiful on every single skin tone. Every single shade within the range needs to work on every single person. Since I had that experience from being a beauty buyer for many years and from working at Ipsy, I knew exactly how to make that come to life and I was very grateful to have my experience of minimalism and my experience with the beauty industry play into my ability to get the guts to start something."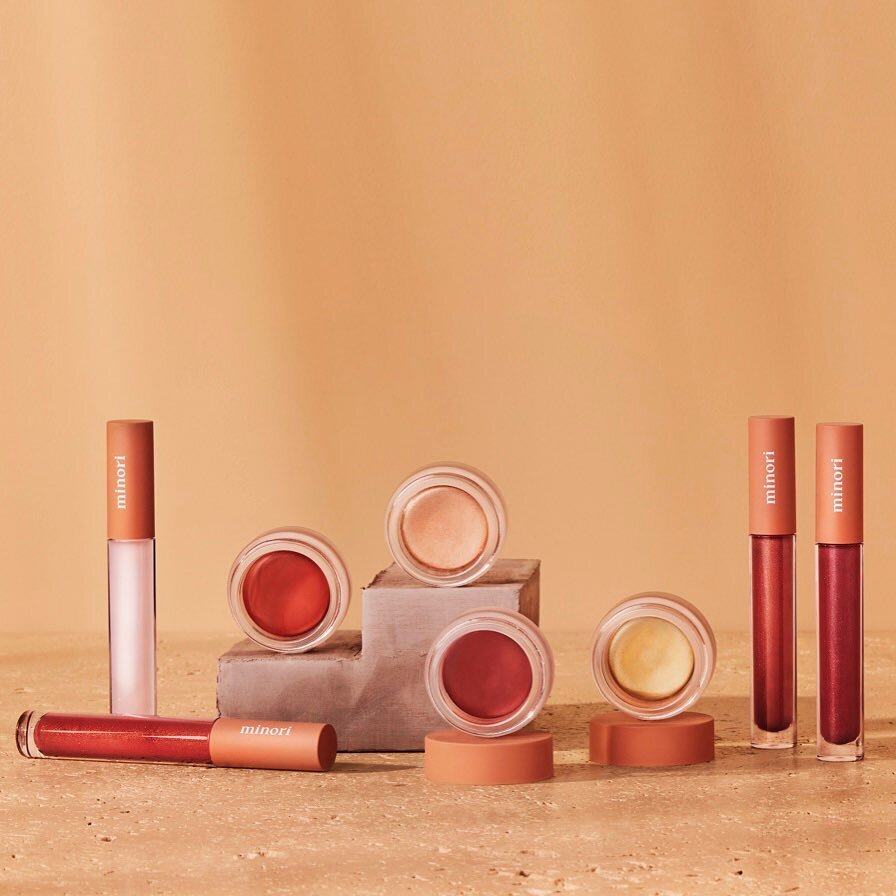 Instagram @minoribeauty
On finding Marie Kondo and minimalism:
After graduating college, Bezrukova moved to Montreal where she was still struggling. "Every month I was living paycheck to paycheck, like I had a little bit of credit card debt, nothing crazy, but it didn't make sense that I wasn't doing better than when I started. I was working in the beauty industry at that point. I was a beauty buyer in Toronto, loving the space, loving my career but feeling very unfulfilled, personally, and feeling like my life was not really going in the right direction. After confiding in a friend I discovered Marie Kondo, the decluttering guru, and I took a hard look at my life, all of this stuff that I had accumulated.
My boyfriend and I were about to move to New York from Toronto and I was just so afraid of moving to the city, knowing that it was going to be even more expensive in rent and an even crazier place to live. I decided to declutter my entire place before the move, and after a couple of weeks of decluttering, following the Marie Kondo method, I got rid of over 20 giant garbage bags full of stuff. And I'm thinking, 'how is it possible that I'm in my mid 20s and I've accumulated so much crap?' These are things that are going to end up in landfills, if I continue living the same way. Over time, I'm just going to pollute the world in such a crazy way. I have to make a shift in the way that I consume and that was such a wake up call to me I decided that I was going to do a big 180, and try to become a more mindful consumer. "
On the ingredients:
"My approach to ingredients with formulation was, again, very minimalist in the sense that I told my chemist, I want us to have clean formulas, I think we should be putting anything that we even suspect to be potentially helpful. As I was formulating I felt like clean beauty products often tend to not be sincere, because there's so much stuff that people add into it in order to make these beautiful marketing claims. What ends up happening is they have a cream blush that is extremely sticky and is dripping off your face and I wanted to make sure that we formulated something that was extremely efficacious, very performance, but also very simple in its nature."

Minori Ingredients Definitions
"Make it clean, make sure that everything is vegan or cruelty free, we're Leaping Bunny certified, and these things were all table stakes for us. I think our biggest push is to encourage ingredients education, because at the end of the day these ingredients are complicated. On our website, on every product page if you hover over the ingredients list it will actually tell you what this ingredient does and why it's in that particular product so it's like a cosmetic chemistry crash course one on one. There's so much toxic makeup out there so let's focus on what we have and what's in it and focus on ingredients education and transparency."
On the Minori community:
"It was terrifying. I was so afraid to tell people that I was actually starting a brand, but finally, when we did and started building the community after about six months to a year. We were collecting feedback and really having one on one conversations with creators and showing them patterns, prototypes, photos and designs, asking for feedback and, getting so much useful information and so much help from them. I felt like there was definitely a great bond there between our team and the indie community on social media. In January we did a Minori No Buy January initiative, we didn't have a single product to sell but people were really interested in joining and participating in this movement, and just being excited to engage with us in a way that didn't have to be related to purchasing something."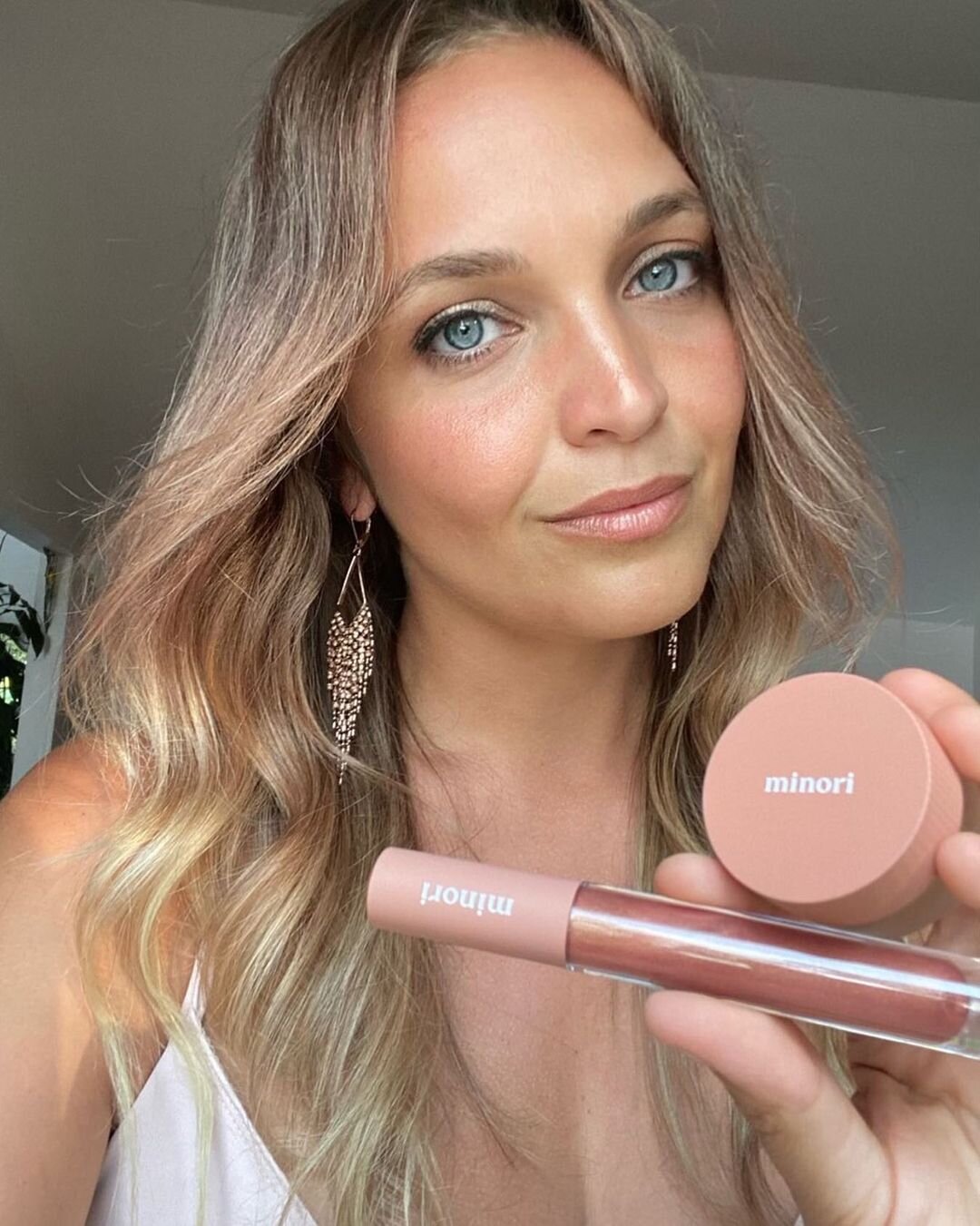 Instagram @minoribeauty
On their hero product:
"Right now, everyone is just obsessing over the highlighter—the Cream Champagne Highlighter. I think highlighter has gotten this rep that it is supposed to be very blinding, like all the brands marketed it as though you can see it from space basically. I wanted to create a highlighter that was not that, that was super natural, very delicate on the skin where you don't actually see it on your skin, you're seeing the fact that your skin is glowing. And the reception for that product has been just outstanding. People are using it as eyeshadow or as a highlighter or on their body, it feels so lightweight and the texture is really amazing. I was blown away at how good it was and how natural."
"My personal favorite, like bring to a desert island product, is the Cream Blush because I love doing the monochrome look. I just put it on my eyes, on my cheeks, and on my lips and call it a day. Ours has this cream to powder texture so it blends seamlessly in a second, and then when you touch it, it doesn't feel sticky. With the Minori blush you can wear it on your eyes--I'm wearing it as eyeshadow right now--you can also wear it on your lips. The cream highlighter, you can wear it as an eyeshadow as well so if you have these two items, that's it you're all set. You don't need a ton more."
On what's to come:
"We're actually super transparent about what we're formulating because we ask for feedback for product development from our communities. We've had a product development forum for mascara up for quite a while and we're gonna send out a lot more stuff too. We're working on mascara, we're going to be working on, potentially, some brow products so I'm really focusing on essentials. It takes forever to create these products, so I can't tell you a time, but we are working on the general categories."
This interview was edited and condensed for clarity.
Already have Minori products? Did you get some on Supergreat? Drop your review below!