Most siblings could drive a business into the ground with their constant bickering, so the fact that Madison Ruggieri, co-founder of Onekind, has four successful businesses with her brother Mathew Ruggieri is something to be celebrated. Even actor Darren Criss (you might know him as Blaine Anderson in "Glee" or Andrew Cunanan in "The Assassination of Gianni Versace") took notice of the siblings' success early on when he became a co-founder of their first business and all that followed.
It started in 2010 with The Motley, a curated e-tailer of luxury men's grooming products. Two years later they dipped their toes into product development with Buckler's, a botanically rich skincare brand focused on natural ingredients. Then, a year later, they launched Port Products, a men's skincare and haircare line that isn't necessarily held to the same natural ingredient standards as Buckler's. Now, 10 years after The Motley's launch, Madison and Matthew have launch a new line called Onekind. But unlike their previous brands, Onekind isn't just for men, it's for everyone because everyone deserves to enjoy affordable luxury skincare.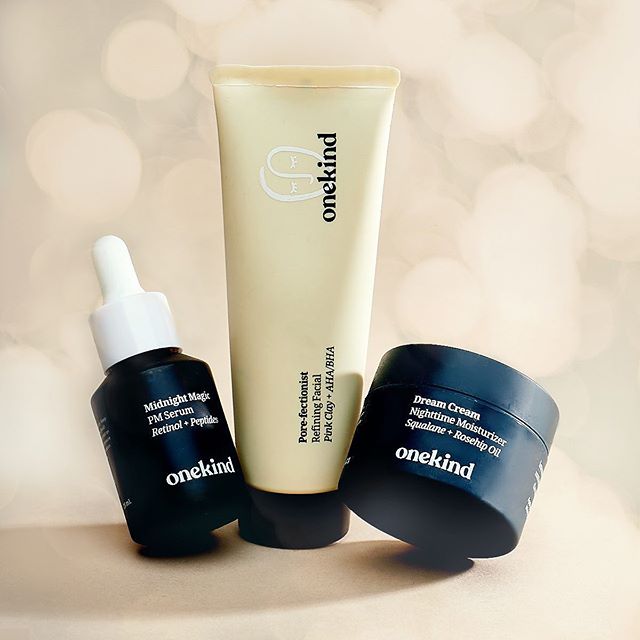 Instagram @onekind.us
On working with her sibling
At this point we know each other's strengths and weaknesses. A lot of times we don't even have to talk about who can do what because we already know.
But work never really ends because you spend your work day with this person and then family gatherings with this person and then everybody else in the family chimes in with their opinions. It can be frustrating. There definitely have been family dinners where I'm like, "Okay, I don't want to talk about work anymore. We can have a call on Monday if you really want to go over this stuff, but not here with our grandmother and great aunts. They don't want to hear about this." So it has its pros and cons, but it's worked well for us.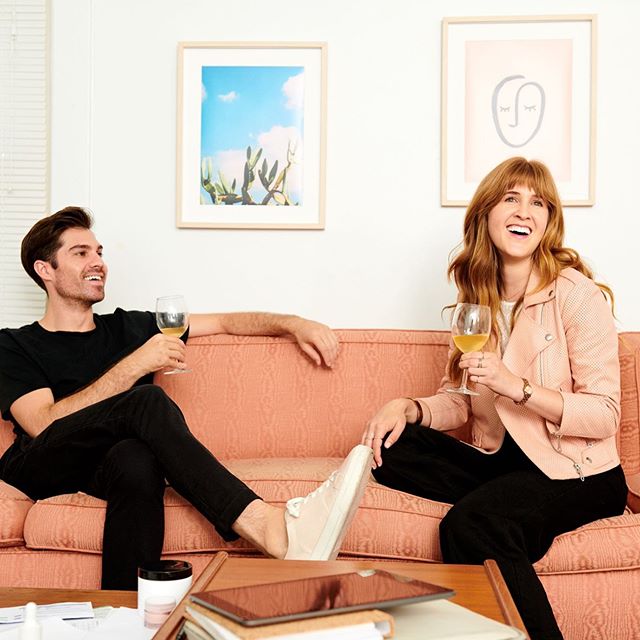 Instagram @onekind.us
On Darren Criss' involvement
Darren has always been into skincare. He was a customer on The Motley for a while. When he was interested in getting involved with a skincare brand in 2013, he and his manager reached out to us. We consider him a co-founder, we don't utilize him as a spokesperson. His role is basically networking. He makes introductions to people who he thinks might be helpful like brands, mentors, or potential investors. He works more on the back end of things than customer facing. Onekind was the first time that we've utilized his image in any way, but whenever we utilize him it's as one of the three of us, not as a celebrity endorsement.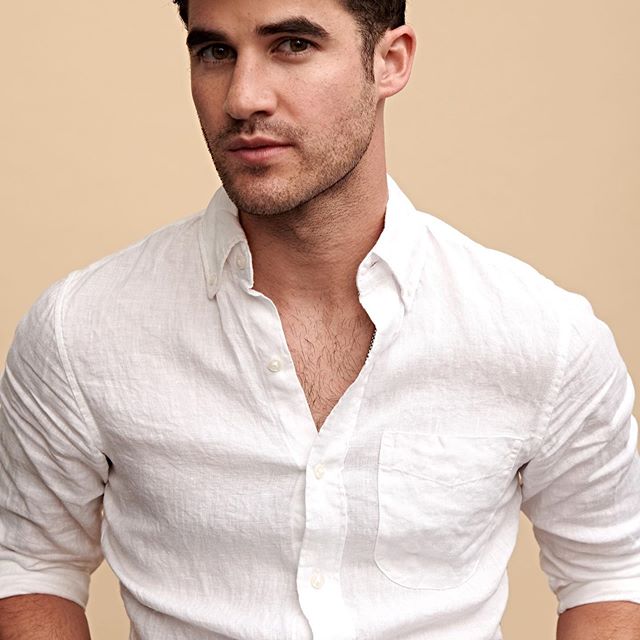 Instagram @onekind.us
It became clear to us that there was room to change the way brands approach pricing. Luxury beauty doesn't need to cost what it's currently costing.
On finding a gap in the market
Because Port Products is available in select department stores, Matt and I have spent significant amounts of time on the store floors, interacting with sales associates and customers and the whole system. The men's section is typically across the aisle from the women's, so we spent a lot of time looking at what was on the shelves, the cost of those products and comparing the ingredient deck to our own. Knowing now what goes into product development and packaging and ingredients, there isn't a difference necessarily in terms of a women's product versus a men's product. If you are comparing a good moisturizer, it's the same, but you can gear certain aspects of it towards what your customer wants to experience like the look or the smell.
What we very quickly realized was that a lot of women's luxury products are extremely expensive, upwards of $100 or so for an anti-aging product. We were already making a great anti-aging eye cream, but we've been told that there's a cap on how much men will spend. You can't charge more than $50—that is the limit. It became clear to us that there was room to change the way brands approach pricing. Luxury beauty doesn't need to cost what it's currently costing. Plus, going direct to consumer and cutting out the middlemen helps bring down the cost. If you're not working with major retailers, then you can charge a lot less for the product and still make the same amount of money. The brand wins, the customer wins. All of that was very apparent to us. We wanted to set out to change that.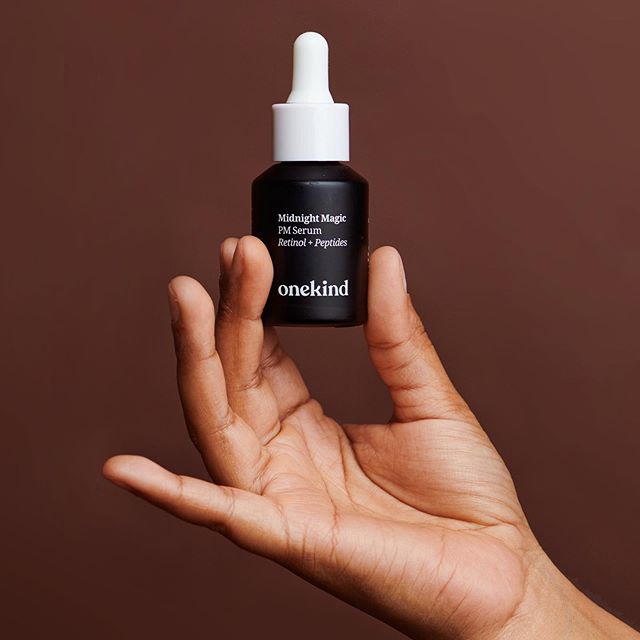 Instagram @onekind.us
On naming the brand
We really wanted the name, Onekind, to represent a human, accessible, unisex philosophy. We definitely floated a lot of names around and we almost moved forward with a completely different name, but nothing really felt right until we hit Onekind. Literally everything else about this brand was ready to go before we had a name. It was so stressful. It was like three weeks of not thinking about anything else but brand names and asking everyone that we knew to chime in and give ideas and they were all awful.
When we thought of Onekind, we were playing with the words "human" and "humankind." Things that were unifying. We liked Onekind because it's like "one of a kind," but also unifying in the sense that we are all one kind. It has both of those vibes to it: the individual message and also the human aspect of humanity. We were looking for a name that wouldn't limit us. Onekind allows us to go in different directions and see where the brand takes us without being limited to just skincare.
Instagram @onekind.us
On the package design
We wanted it to feel luxurious, but also modern and timeless. We wanted it to feel like there was no sacrifice being made. That you could have beautiful packaging without paying $150 for the products. That the brand feels beautiful, luxurious, and high end, and be something that you are excited to reach for in your bathroom. One thing that was important to Matt was that everything be practical, travel friendly. He wanted to make sure that the packaging wasn't deceiving in the sense that it's not like one of those jars where it looks big and heavy then you open it and it's half the amount. Also he's working on moving packaging in a more sustainable direction. Our Pore-fectionist face mask is in a recycled plastic tube. The cap on the tube is 100% ocean plastic. He's really working to find and source more of those kinds of packaging options while still maintaining a luxury feel.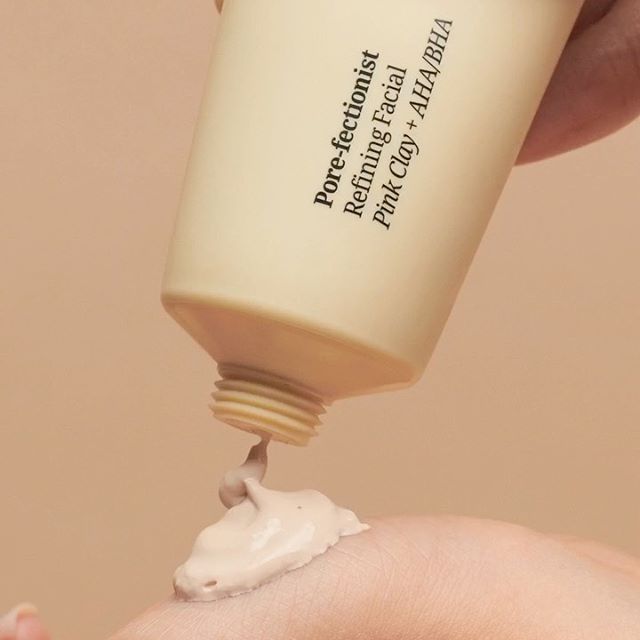 Instagram @onekind.us
On deciding which products to create
Before going into development on anything, we wanted to do some consumer research. We surveyed a couple hundred or so people on their current skincare routine. The things that we walked away with were that people were spending the most money in the anti-aging category, which makes sense—it's the most expensive. But also, they felt like the products that they would invest in were either a night cream, a serum, or an eye cream. That's how we decided which products to prioritize in terms of development. We're constantly asking our customers what products they want us to make versus us telling them what products they need. The core of the brand is listening to our customers so it's not just Matt or myself thinking, I like this, so I'm going to make it. It's hundreds of people chiming in.
We continue to do surveying. We've only been around for a couple of months and we've done probably three rounds of surveying since. A lot of the responses haven't really changed. It's interesting to keep surveying people and making sure that what we're coming out with is still on track with what they're asking for. Now that we do have a customer base, we'll be able to involve them more in the development process. The more we can involve the customers with development the better.
Are you dying to try this no nonsense luxury skincare brand? Check back for the first Onekind reward drop tonight at 7PM EST.