Alright SG. We gave you guys enough time to cop your KylieSkin products (before they quickly sold out) and give them a whirl, and now we want to get down to the nitty gritty. Dermatologists agree that it takes at least a week to see the effects a product has on our skin, so you guys can tell us what you think. Of course, there's already drama surrounding the line; KylieSkin has been accused of posting fake reviews and influencers with already flawless skin are singing it's praises after using it for one day. Then came the video of Kylie washing her face in a way that no one should ever wash their face—and she was promptly roasted.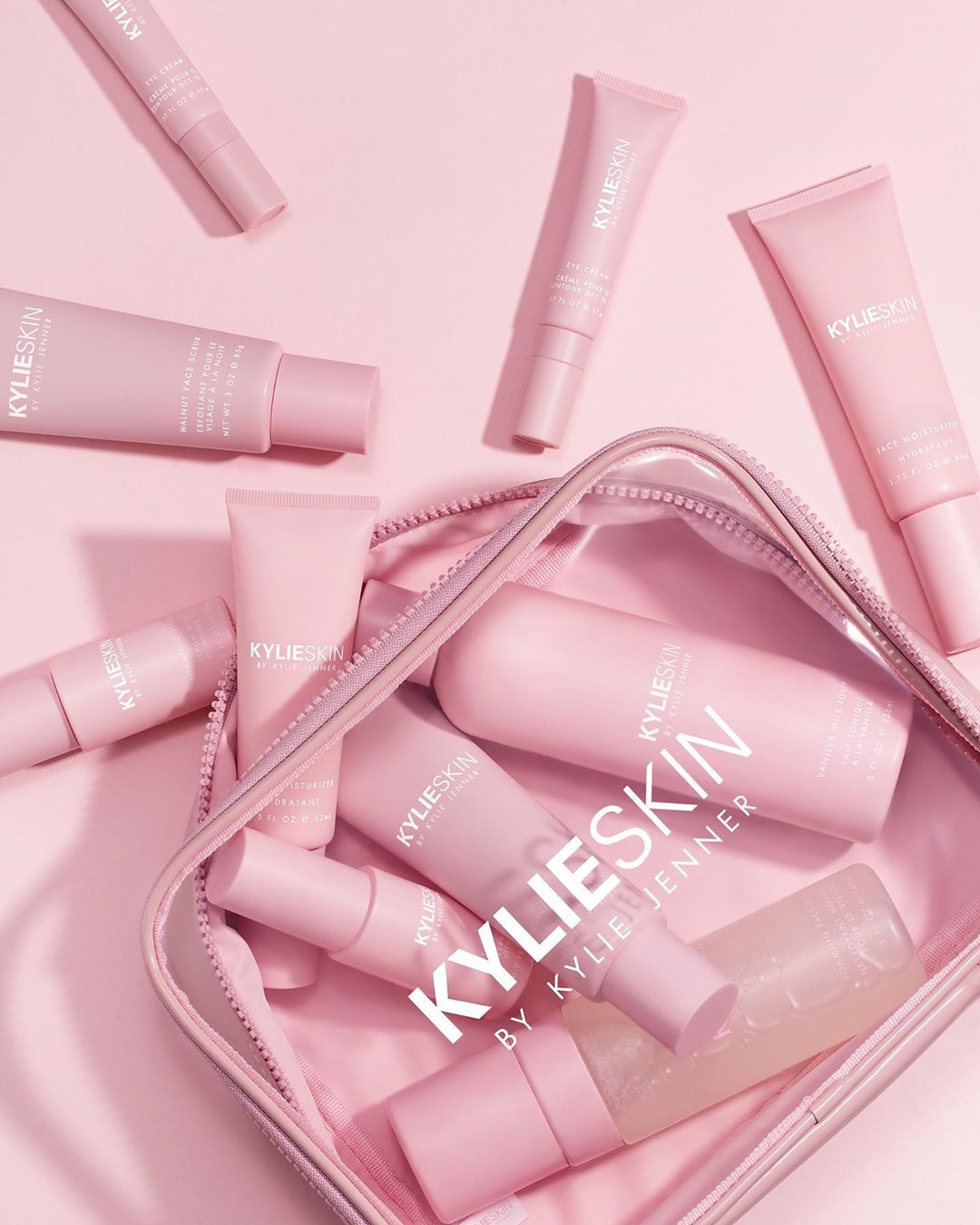 Instagram @kylieskin
After teasing the line for months, Jenner launched her skincare line on May 22nd. The collection includes 7 products; face wash ($24), face scrub ($22), toner ($22), vitamin C serum ($28), face moisturizer ($24), makeup wipes ($10), and eye cream ($20), and you can buy the entire set for $125. In the last few days, dermatologists like YouTube's Dr. Dray have taken the time to break down the ingredients—and let's just say that considering Kylie Cosmetics uses the same formulation as ColourPop (and is made by the same manufacturer) but costs double the price, you shouldn't be surprised to learn that KylieSkin doesn't bring anything new to the skincare industry either, and again costs twice as much for the same formulations as drugstore products.
The first issue that people are taking with the line is that there is no SPF product (no skincare line is complete without sun protection). Dr. Dray also points out that fragrance is present in most of the KylieSkin line, despite the fact that it's labeled as fragrance-free (FYI, fragrance is not a regulated statement, so you shouldn't always trust these claims). She adds that the walnut scrub has the same ingredients as St. Ives infamous scrub (which experts believe cause micro tears to the skin) and that the vanilla toner is "basically a bottle of different oils" also containing fragrance, which essentially creates "a recipe for irritation" if you have sensitive skin.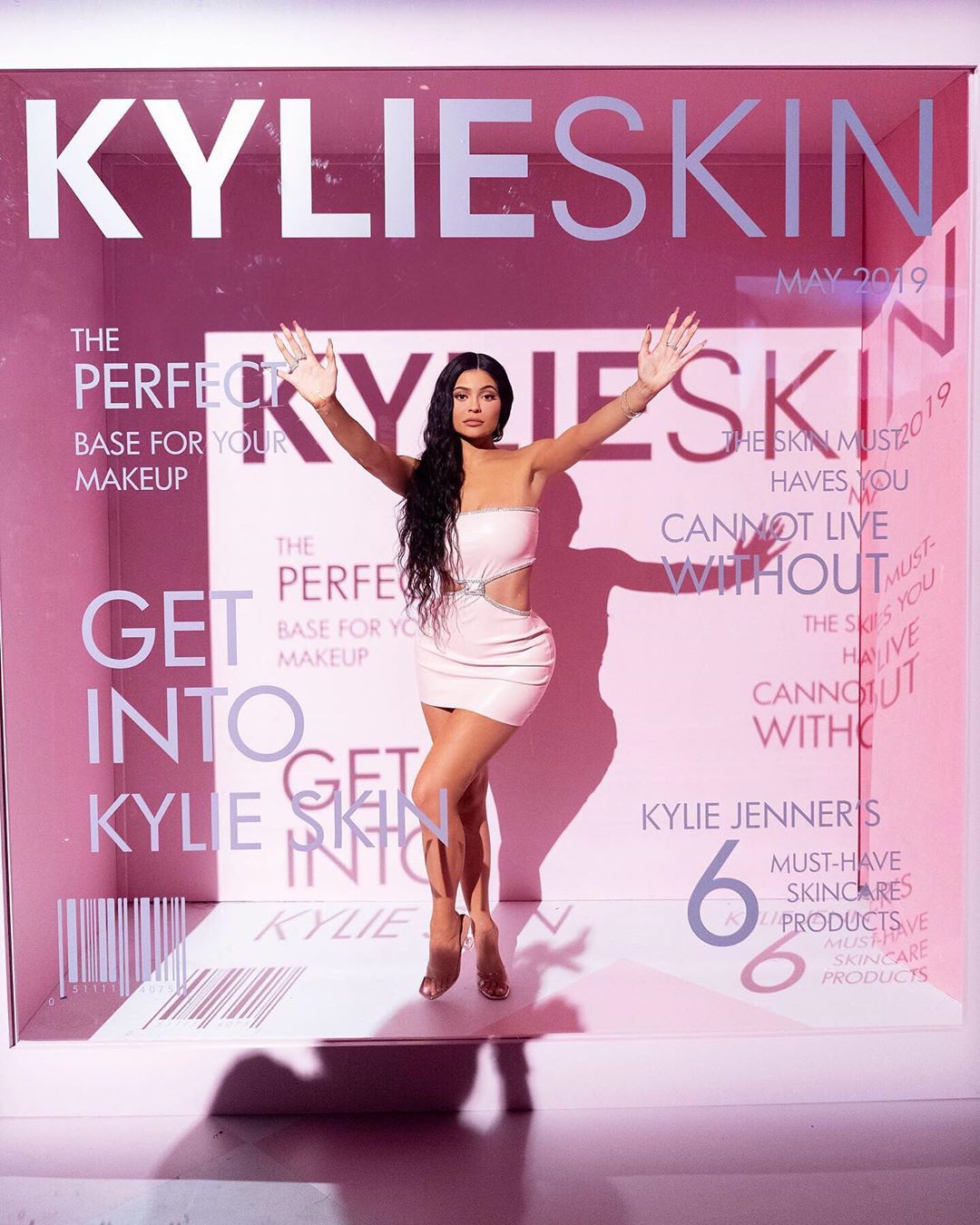 Instagram @kylieskin
Dr. Dray adds, as we've always feared, that eye creams are not a necessary step to skincare, and many can be irritating to your eyelids. Generally speaking, your moisturizer does a fine job instead. In her video, she even added that she wished the moisturizer had the ingredients of the eye cream. Ouch.
Finally, the makeup removing wipes—the only product that isn't sold out yet. They also contain fragrance and a pack of 30 wipes costs $10. To put that into perspective, a pack of 21 Neutrogena Makeup Remover Cleansing Towelettes costs $6,29. As we've mentioned in the past, makeup removing wipes break up makeup and don't remove it completely, so she recommends you wash the oils and fragrance in the wipes off your face after you've use them. We probably don't need to remind you how horrible wipes are for the environment (thank you for existing, Makeup Eraser).
Supergreater @Katee_ bought the whole set and has given us her first impressions for each individual product, making her the first on SG to do so (and gaining her hundreds of views to boot 🤑). Her first impressions are varying and fair; she doesn't recommend the walnut scrub because it's too abrasive, but she loves the vanilla milk toner. Her reviews mostly echo what others are saying online; some people love KylieSkin, while others are passing on it.
Watch this Supergreater's reviews below, and make sure you add yours!