While last night's Met Gala wasn't exactly the most exciting display of fashion in the event's history (except for a select few, like Iman, Grimes, Frank Ocean's green Prada baby, and Lil Nas X) the beauty on the red carpet demonstrated that rule breaking makeup is now the norm. The theme, In America: A Lexicon of Fashion was actually so vague that it allowed for whatever eyeshadow, rhinestone, and amount of blush that the attendees wanted.
If you look back on Met Gala's of the early 2000s, pretty and classic Hollywood makeup is everywhere. Even in 2013, with a theme as inspiring and full of possibility as Punk: Chaos to Couture, the makeup was predictable; spiked hair on Miley Cyrus and exaggerated dark eyeliner on everyone.
With the current renaissance in beauty due to the launch of inspired indie beauty brands, the Euphoria wave (gotta give credit where it's due), and of course the boredom of lockdown, it's not surprising at all that at this year's Met Gala beauty was just as crucial to everyone's red carpet look than the designers they were wearing.
Naomi Osaka and Emma Chamberlain
Some highlights included co-chair Naomi Osaka's dramatic blush draping makeup and elaborate hair, a nod to her Japanese heritage, Emma Chamberlain's smokey eye with a pop of lime green, Amanda Gorman's constellation of rhinestones, and Barbie Ferreira's John Galliano meets Y2K drawn on eyebrows and pastels.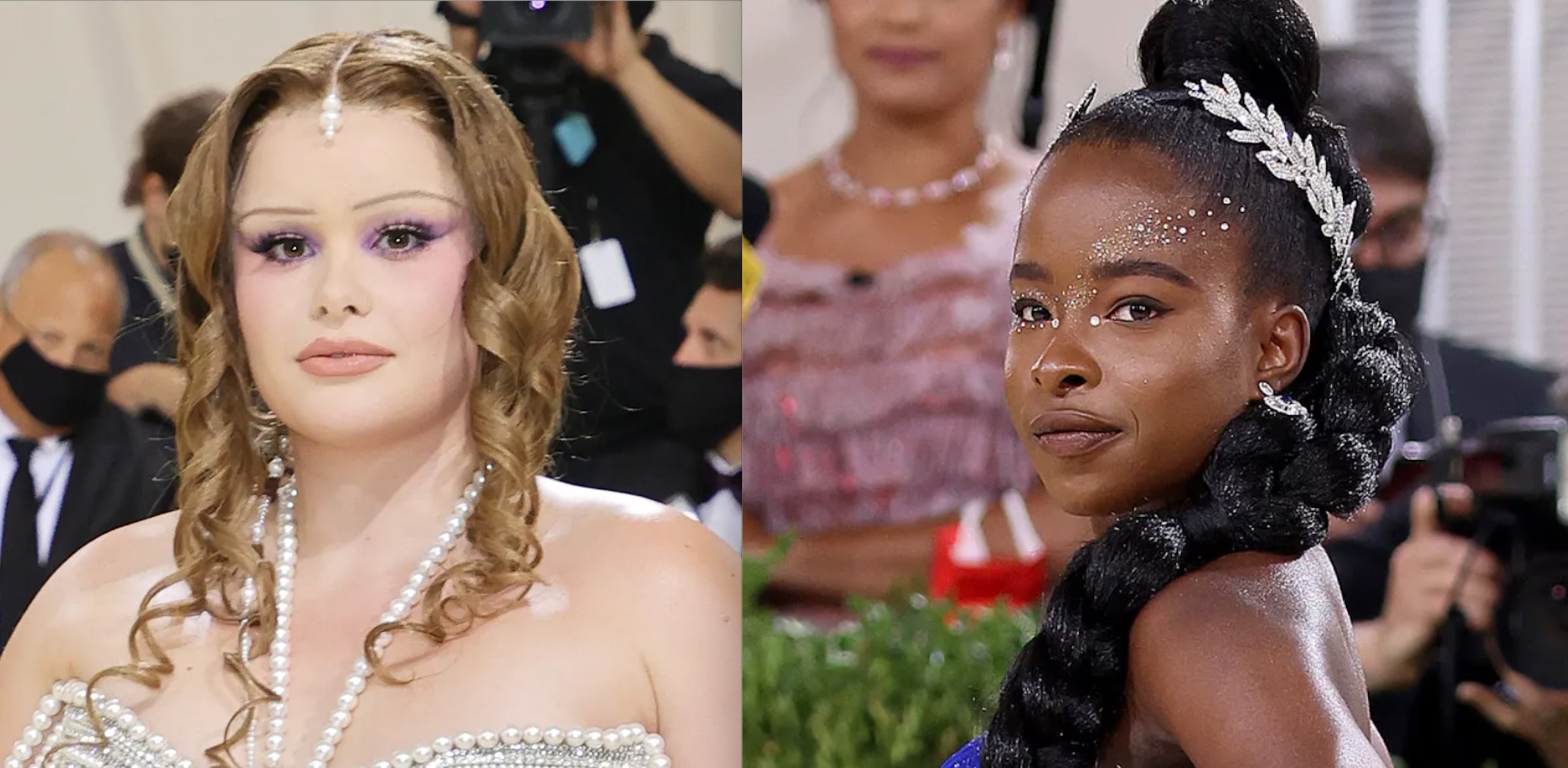 Barbie Ferreira and Amanda Gorman
I'm so obsessed with the pop of green in Emma Chamberlain's look that I decided I would try it—smokey eyes are still the most difficult makeup look for me. I just find blending black so challenging and you can see my struggle in my review. Thankfully the pop of green sort of saved it, and it's a technique that I'll be bringing into other eyeshadow looks I do in the future!
For this look I used Shiseido's new PowderGel eyeshadow in Dododo Black, copper sparkly eyeshadow from Hard Candy's Look Pro Eyeshadow Palette and my HG, Suva Beauty's hydra liner in Fanny Pack.
CHALLENGE: Recreate your favorite Met Gala 2021 makeup look! Show us the original and then show us your creation. Everyone who enters the challenge will get 20 coins, and one winner will get 100 coins. Only one entry per person will be counted and you have until 09/22 to enter. HAVE FUN!!