Being sweaty isn't a pleasant state of being, but as far as aesthetics go, it can be a very good look. (Basically any J.Lo music video). And if you've ever walked a round with that post-workout glow, admiring your perspiring complexion and though "if only this were achievable without putting my body through several agonizing reps of pilates," we have makeup for that.
I've always favored an extra dewy look and my entire skincare routine is devoted to moisture. And while glass skin gets a lot of likes on social media, people are still adverse to what it takes to be that glassy. It's not hard, it just means wearing products that teeter on the edge of greasy, which no one wants to be. Well you're just going to have to discard the notion of "greasy" and reframe that in your mind as "dewy." It's that easy and I have never regretted this!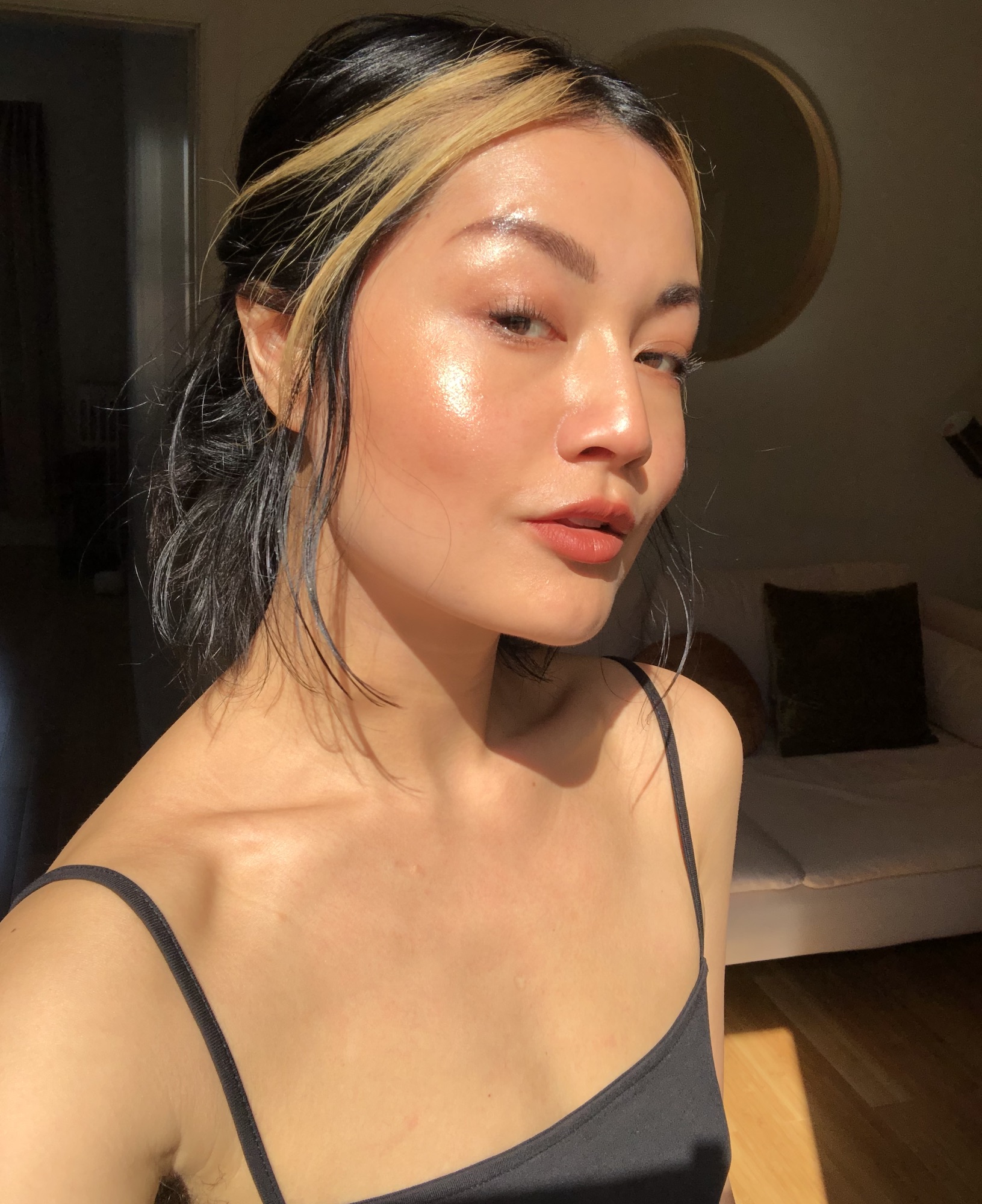 No. Regrets.
Sure, you can just smear on some Vaseline and call it a day, but honestly that may be unpleasant (and cause breakotus). Now that glass skin is the THING with makeup, there are designated makeup products to replicate the look and wear as they're meant to. And there are some products that are just easy go-tos for amping up your dew.
Here's 3 ways to get that "sweaty-chic" look without the workout (or heat/humidity):
1. Use Thick Moisturizer
Weleda Skin Food is probably in every makeup artist's kit as a skin prep for models. It's extremely emollient so it really floods the skin with moisture, which honestly makes anyone look perked up immediately.
I find this a bit too emollient for an everyday moisturizer for me, but it works amazingly as a highlighter. Just quirt a tiny blob and tap it onto the high points of your face and you get the most beautiful dewy look that reflects light naturally, as if lit from within.
2. Wear Illuminators
All-over illuminators are like the blanket version of liquid highlighters. They're great because the translucent blurring finish they leave on your skin acts as a kind of filter, while also reflecting light in the most flattering way. Again, if you're not use to these, applying them for the first time might look really extra, but I assure you, it is NOT.
Ones with sunscreen, like Supergoop Glowscreen or Kinship Self Reflect Sunscreen, are great for obvious reasons. Just wearing either of these alone are a dewy look all its own.
3. Try a Face Gloss
When you fear no grease and risk it all for that glass glow, this glossy goop is my go-to. There are many face glosses (like Make's for instance), yes, but I find that the Kevyn Aucoin Glass Glow Illuminator is the best because you get SO much in a tube, you only need a tiny dot for a big effect, and the formula grips to your skin for a long-wearing glossy look that doesn't melt into your skin as easily as many face glosses.
CHALLENGE:
Show us how you achieve a glossy sweaty look in a review and add it below—we'll be giving everyone who participates in this challenge 20 coins. You have until 07/20 to enter and your entry must be posted here! 😈💦