Glass skin is a trend that started in K-Beauty with the goal of having your skin look like, well, glass: shiny, poreless, and translucent.
Some say that you can only achieve this look if you do a 10 or 11 step skincare routine, and others (ahem, me) think that all it takes is a few really good products to get the job done (I'm looking at you, Peach & Lily Glass Skin Refining Serum). According to the creator of this HG of mine, Alicia Yoon, your skin needs the following if you ever want to get to glass status; "proper cleansing, exfoliating, balancing, antioxidants, humectants, vitamins, minerals, fatty acids, and protection!" She adds that if you don't want to take all these steps (even we admit it's a lot), the most important things to do are to double cleanse, so an oil-based cleanser followed by a water-based cleanser, and to keep your skin hydrated.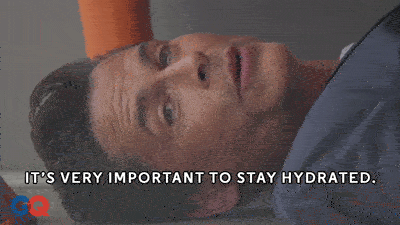 There are tons of products out there that can help you get your skin looking like glass, especially by K-Beauty brands like Peach & Lily, Then I Met You, and Glow Recipe. To achieve it you'll need great cleansers, toners, serums, and products that hydrate like hyaluronic acid and glycerin. We want to see our reflections in your cheeks! Show us which products you swear by for glass skin.