I'm going to be honest—I'd never heard of the term "uniliner" until Savannah and Enid shared photos of the trend. I was immediately inspired to create a look with my own spin on it, and the creative process really swept me away!
I love working with cake liners because they're so versatile and vibrant. You can blend them together, mix them to whatever your desired consistency is, and apply them with a detailed liner brush OR paint your whole face with them! The most difficult part for me was creating symmetry within the look… some lines would be perfect and the other side would go all wonky. Taking a step back periodically to check for balance always helps…but it's so easy to get lost in the process (which is also sometimes the most fun part!)
Which products to use
I wanted to start with a fresh, radiant complexion using Exa High Fidelity Semi Satin Foundation. I added dimension to my skin with the Juvia's Place Bronzed Duo and punched up the glow with Colourpop Super Shock Highlighter in Lunch Money. I used the NYX Lift & Snatch Brow Pen for a defined brow and hair-like strokes and Suva Beauty Hydra Liners in the colors Space Panda, Dance Party, Scrunchie and Tracksuit for the uniliner. I finished my look with my 2 favorite pH color shifting products, the Youthforia BYO Blush and WLDKAT Cupuacu + Mango Butter lip balm. I can't wait to see your interpretations of the trend!
Here's how to do it
More examples of the uniliner trend from Instagram
Look by @adultsdrink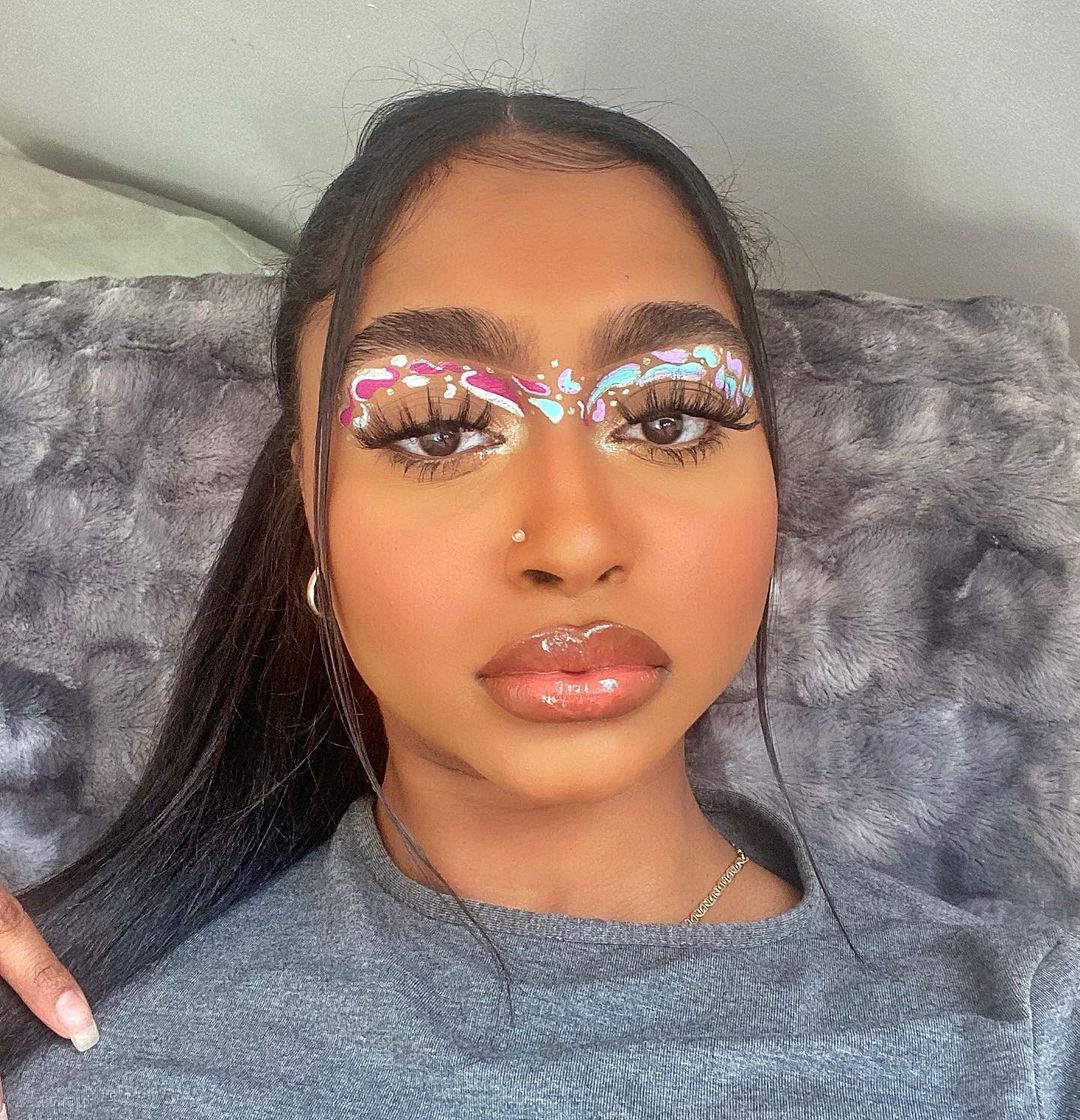 Look by @yazminelouise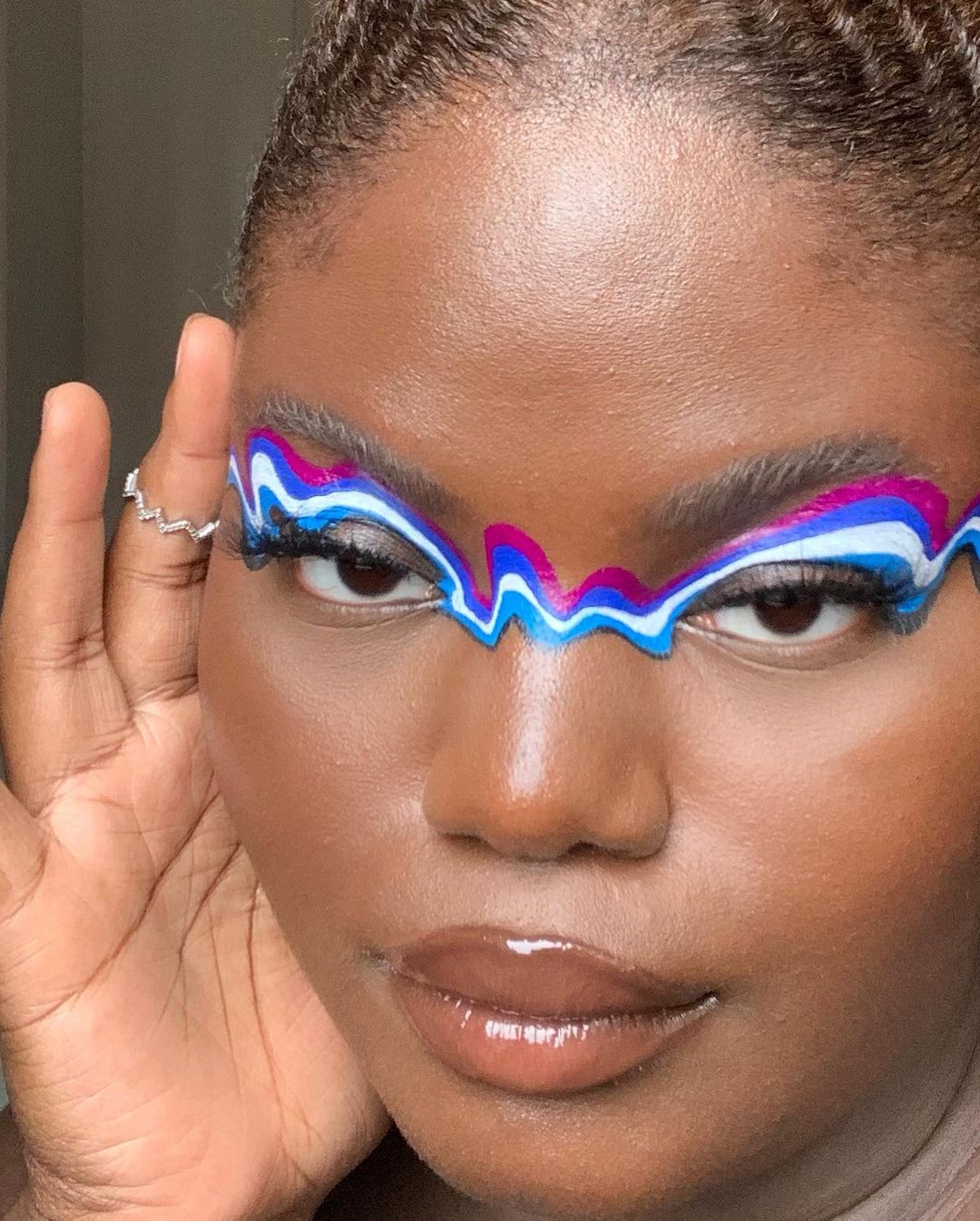 Look by @_teffania2.0
CHALLENGE: Try your hand at the uniliner look and we'll give you 20 coins! Only one entry per person will be counted, and one winner will get 100 coins. Tell us where you got your inspiration, and if possible, show us how you did it! You have until 07/30 to enter. We can't wait to see what you create.