Zodiac signs may have an edge on beauty trends, but honestly, it gets complicated and judgey REAL fast. What if we just chill and zoom out to the humble elements. There are four of them and each has its own strengths — none necessarily better or weaker than the other. Sound fair? Cool. They also happen to look cool as hell when interpreted by beauty, hence this magnificent makeup challenge.
As you can see in the image above, @beautybymonamarie knocked this fire look out of the park, so the bar has been raised.
Choose your fighter: water, air, earth, or fire. Here's a fiery look I did recently.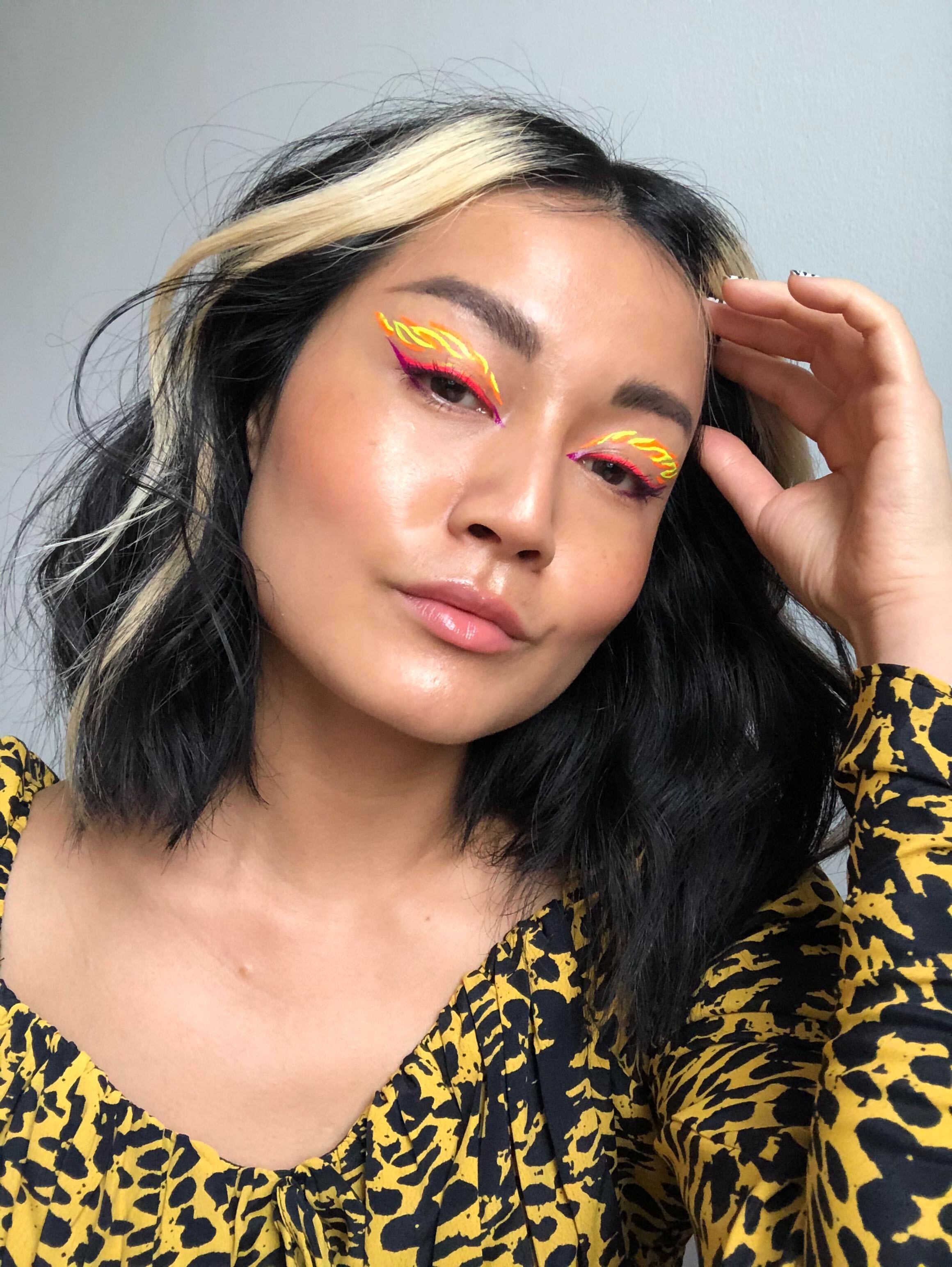 Show us your best elemental makeup look and we'll give you 15 coins. One chosen winner will get 100 coins, so get painting and I'll pick my fave look at the end of next week. Only one entry per person will be counted, but feel free to show us as many of your steps as you want. Make sure you add your review to this editorial, by clicking the big pink + button, or it wont be counted. Double check to make sure it's there. You have until 09/22, good luck!