Earlier this week, Byrdie published an article explaining the benefits of eyeshadow foiling and how to achieve the look. Before I clicked on it, I thought foiling meant gluing tinfoil from your kitchen onto your eyelids. It sounded dangerous (what if the metal cuts your eye?) but also very futuristic, like robot eyelids. Of course, I had to try it. Part of a beauty writer's job is to test the latest trends in beauty, and I'm here to tell you that if I can recreate a look, anyone can.
Foiling is simple; you mix metallic eyeshadow with a base such as setting spray or primer, and this turns the eyeshadow into a paste-like consistency for better payoff. Makeup artists use this technique on red carpets not only to make the pigment more dramatic, but also to hold the glitter in place all night long.
As someone who has very little eyeshadow skills (can someone please teach me how to blend and cut my crease?), I was surprised how easy it was to do.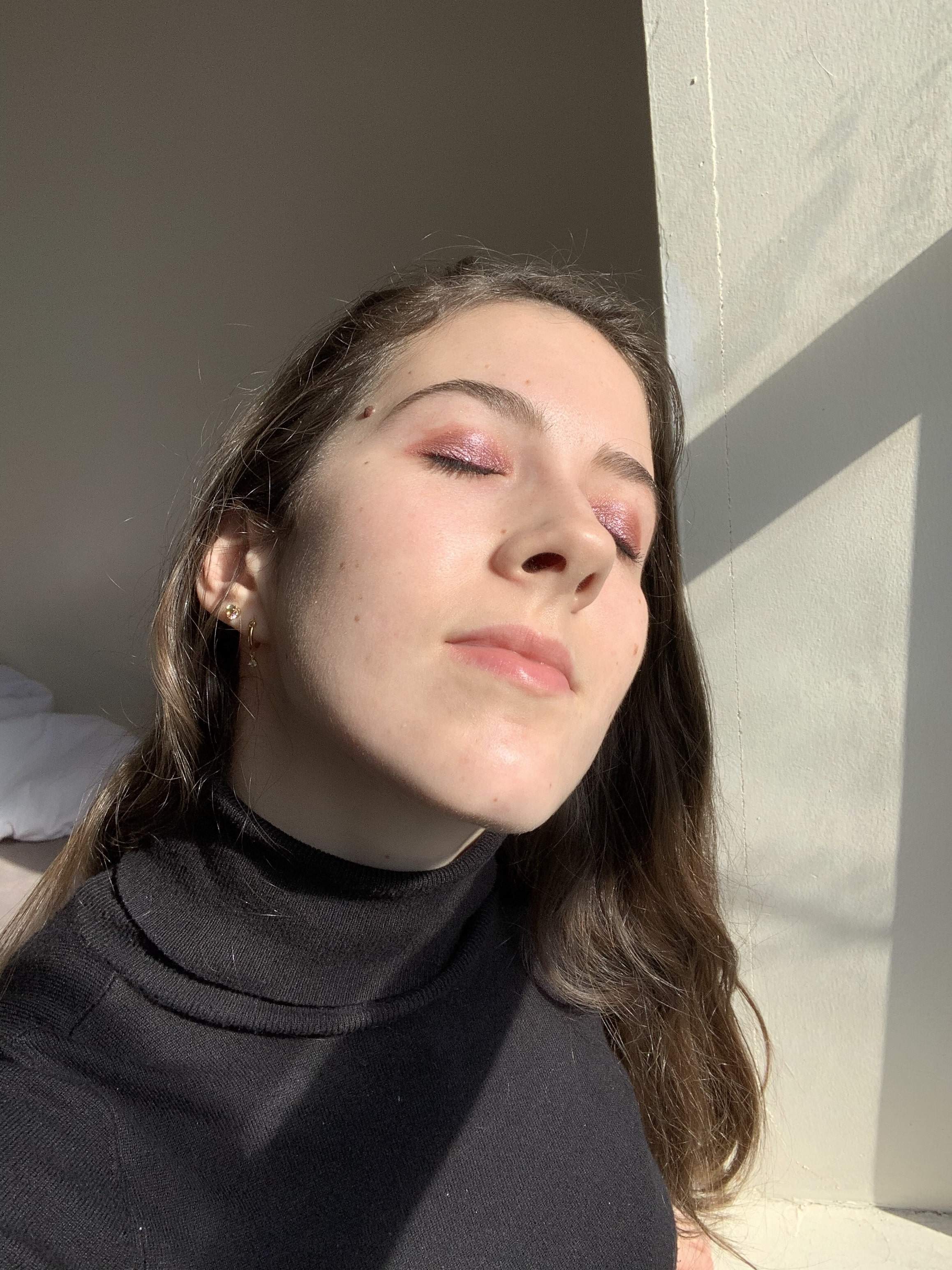 What You'll Need:
Metallic Eyeshadow
Setting Spray or Primer
Eyeshadow Brush
How to do it:
1. Wet Your Brush
Spray your brush with setting spray or dip it into a primer. You want your brush to be damp, not soaked, so don't go overboard. I used a flat eyeshadow brush and I gave each side two spritzes of my Urban Decay All Nighter Setting Spray.
2. Test your eyeshadow
Not all eyeshadows are created equal. Some can hold up to being moistened while others fall flat. The first shade I tried was a metallic red, but when I added setting spray to the formulation the shimmer went away. I didn't realize it until the end and then I had to wipe it all away and start over. Test it out before you put it on.
3. Tap It On
The final step is to tap your setting spray or primer dampened brush covered in metallic eyeshadow all over your lid until you achieve the desired shimmer level. Because my eyeshadow color was a light pink, I went over my lids a few times to make sure the pink was truly visible and didn't blend with my pale skin, and I was done!
Want to try eyeshadow foiling? Leave a review below to show off your shimmering lids! Here's mine.