The Emmy-award-winning drama, Euphoria, is in its second season and we all know what that means. Looks! Looks! Looks Galore! Head makeup artist Donni Davy is at it again with beauty looks that are taking over our social media feeds, and we do mean all of them. From recreations on Tiktok, Instagram, and Twitter, to our very own Supergreaters taking inspiration from the hit HBO show. Now there are a few changes this season, Davy shared with Glossy, that the looks this season are tone-downed, but that doesn't mean you won't see sparkles and bold colors—just less chunky glitter and stickers. Joining the makeup trailer this season is Natalie Minerva who is responsible for the nail moments you've been seeing on the show, and Alexandra French who has been alongside Davy to create these sharp and stunning looks. Oh, and celebrity hairstylist Kim Kimble is to thank for a lot of the sleek hair moments in the show this season.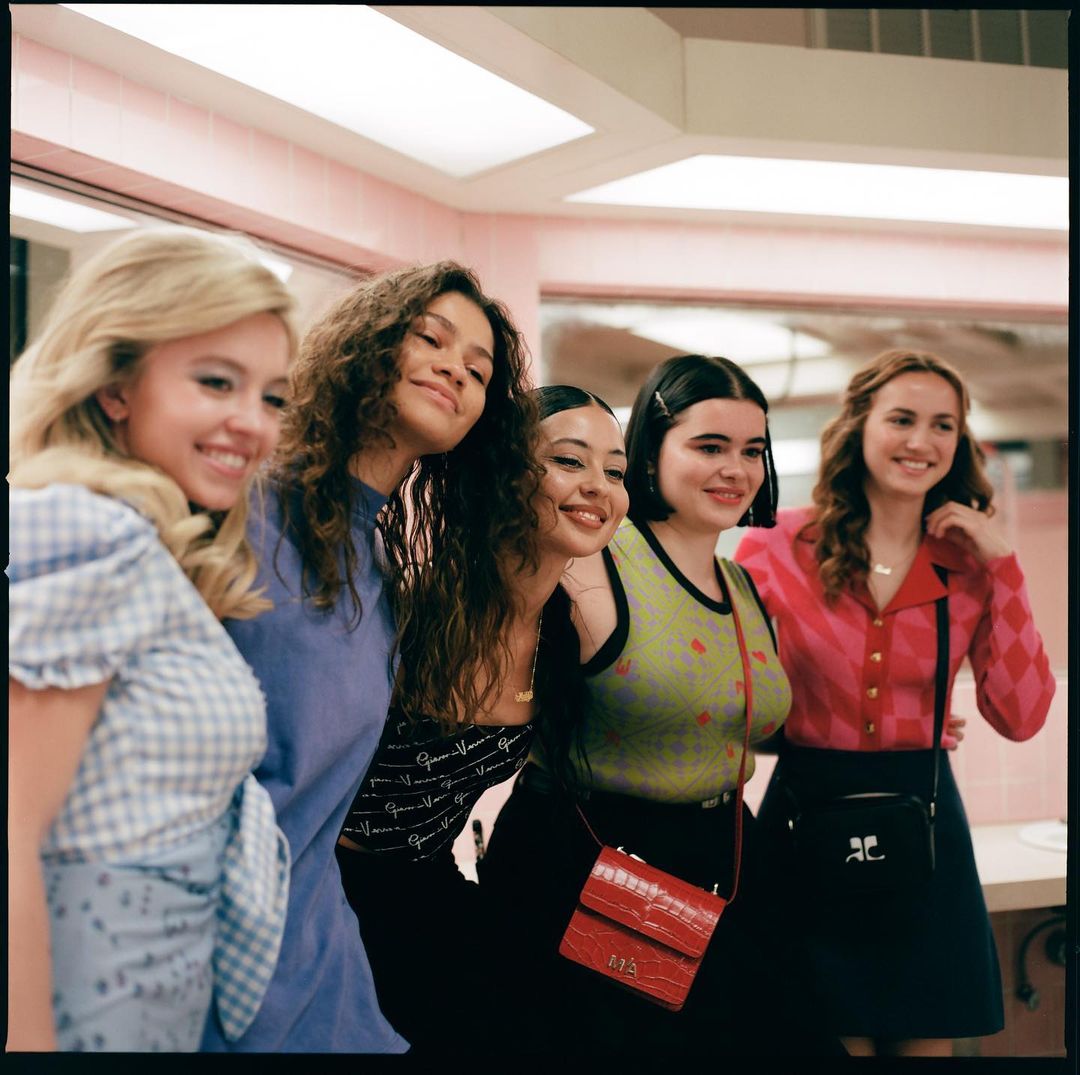 Courtesy @ Marcell Rév
From the title, you know what all this talk of Euphoria means….FINALLY a Euphoria inspired challenge. The Supergreat Slack Channels have been buzzing with talks of the simple yet bold looks this season, and we're bringing you the best recreations. Check out our staff's recreations, gather your favorite look inspirations, and show us what you got!
Melati's Cassie Gemmed Look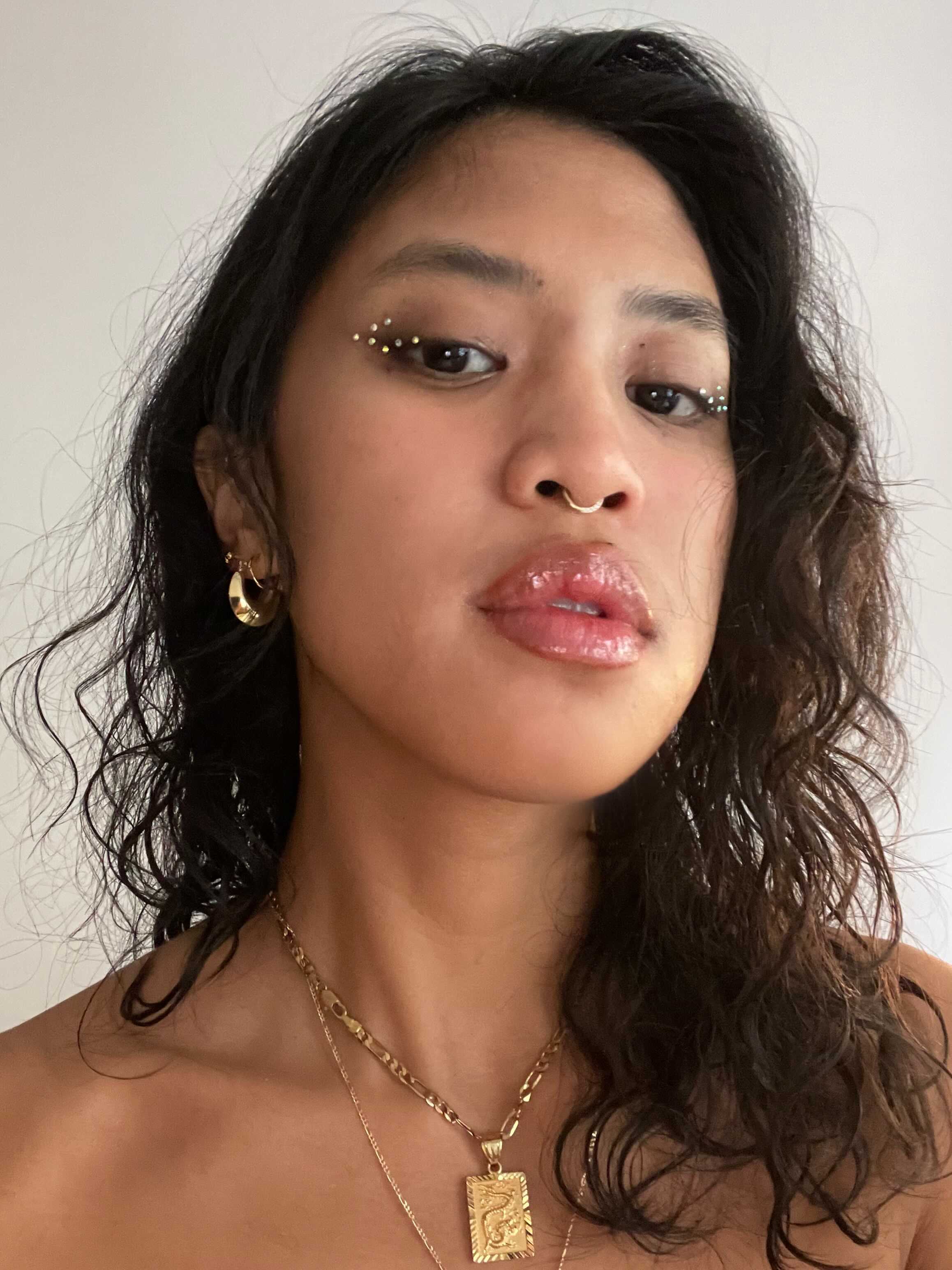 Instagram @illumelati
This season is all about getting stoned, in the makeup way of course. Melati really showed up and off with her recreation of the perfectly placed rhinestones that fall in a cat-eye shape. Davy has been using gems from the brand Get Stoned, and they clearly hold up after Sydney Sweeney brought Cassie Howard's many crying scenes to life.
Everyone's favorite Rhoudeboy, recreated Kat Hernandez's blue and green eyeshadow look from Season 2 Episode 1. The chartreuse color stands apart from the simple brown glossy lip that is a match made in heaven.
Micah/Maddy's Double Liner Moment
The sharper the wing, the sharper the attitude, and that's exactly the vibe that Alexa Demie's character, Maddy Perez, is giving off this season. However our lovely live host Micah is keeping their wing sharp without the Maddy level drama. Davy achieved this liner using q-tips, a steady hand, and Bdellium brushes.
Yracema's and Kat's Icy Blue Shadow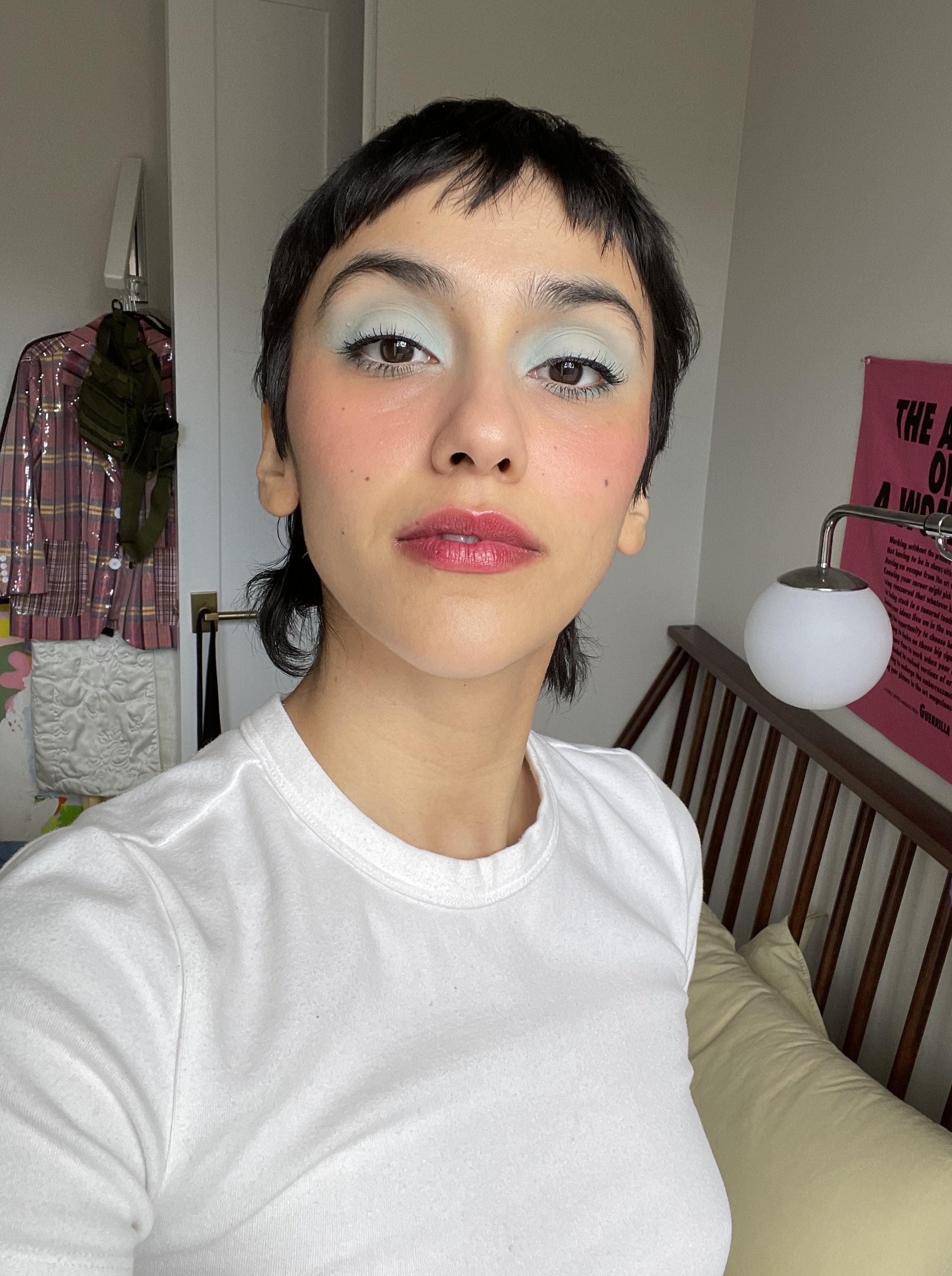 Instagram @universereveals
Another example of an early 00's makeup trend is making its way onto Barbie Ferreria's face as she portrays the role of Kat Hernandez. This powdery blue eyeshadow look expertly recreated by the always talented Yracema is a beauty moment we want to see time and time again.
Ashley's Peachy Lexi Moment
We are getting to see more of Lexi this season and Ashley really took it to the next level with her epic glowy skin and envious peach stare. Another look from the NYE episode, actress Maude Apatow got dolled up by Euphoria makeup artist, Tara Lang Shah.
Alexis' Marble Nails (Kat Inspired)
Nails are finally having their moment on Euphoria, thanks to the talents of Natalie Minerva who has been creating killer press on sets that you'll want to send to your nail tech ASAP.
Michelle and the continuation of Kat Makeup Supremacy
Yes, another Kat Hernandez look, this is officially a Barbie Ferreria fan account and we just want what's best for her in the show. Blink and you might have missed this subtle pink/red moment this season, but Michelle got the vibe and is proving that solo lid shades is the move for 2022. Let's face it, anything that Michelle does we should just all follow, Hernandez take notes.
Challenge: Did we miss your favorite? Is there a look that you've been dying to recreate? Show us your best Euphoria (both seasons count) hair, makeup, or nails look and we'll give you 20 coins. We'll be picking from the lot to award 100 coins to our favorite review(s), and extra coins rewarded to those who share their videos on their IG Story or Grid (make sure to tag @supergreatapp and @Donni.Davy to be counted). As always only one entry per person will be counted, you have until 02/04 to enter.