With social media campaigns and petitions against animal cruelty gaining steam, it's no longer a secret that many companies test their products on animals. Big beauty companies are definitely not an exception. Seeing the harsh consequences of animal testing, I've decided that choosing cruelty-free products is a priority.
Since a lot of the popular cosmetics brands are guilty of animal testing, it can be difficult to find topnotch cruelty free products, especially for hair. But not if you know where to look! In this article, we'll talk about what makes a beauty brand cruelty-free and how to make sure a product is 100% cruelty-free. And of course, the best part: a list of cruelty free hair products for you to check out!
A Guide to Cruelty Free Hair Products
First, you don't need to be vegan or an animal rights activist to care that your beauty and hair products are responsibly manufactured, i.e., made without harming other living things. Let's clear some more misconceptions about cruelty-free products.
What is cruelty-free?
"Cruelty free" has no legal definition according to the FDA, so brands are free to use the label to mean a couple of things, which may include the following:
The ingredients were tested on animals, but the final product was not.
A different firm was hired to do the testing.
The brand used results from past animal tests or other organizations' tests but they did not conduct or fund any tests themselves.
The product contains "animal products" but there was no testing. Hence, a brand can be cruelty-free but not vegan.
The ingredients and the final product have not been tested on animals and the company has not harmed or killed any animals.
If companies don't directly identify what version of "cruelty-free" their products are, what can we consumers do? My recommendation is to check certifications from PETA and Leaping Bunny.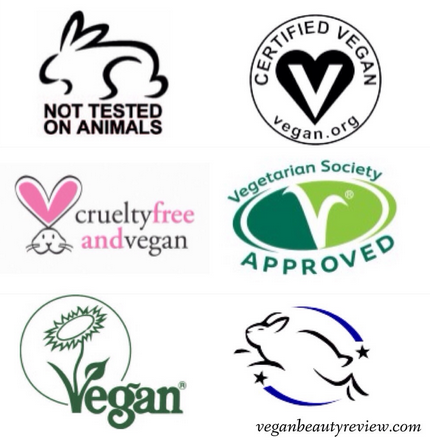 Who certifies cruelty-free products?
Brands that want to gain their customers' trust when it comes to animal testing will take the extra step to get a certification. Two of the most popular organizations that certify cruelty-free brands are Leaping Bunny and PETA.
PETA - Beauty without Bunnies
Companies need to complete a questionnaire and sign a statement of assurance "verifying that they do not conduct, commission, or pay for any tests on animals for ingredients, formulations, or finished products and that they pledge not to do so in the future" if they want to get a certification from PETA. Beauty without Bunnies is the name of PETA's certification program, and companies can pay a one-time licensing fee to show their cruelty-free bunny logo.
Leaping Bunny
Considered the "gold standard" of cruelty free certification, Leaping Bunny goes beyond a statement of assurance and compels companies to implement a "Supplier Monitoring System." Leaping Bunny also requires independent audits of their business. Plus, you can check out their app to see a complete list of cruelty-free companies.
C/O PETA
Essential List of Cruelty Free Hair Products
Everyone knows that great hair is vital to completing your look — whether for a glamorous night-out or your daily work getup. But having gorgeous hair doesn't start nor end with styling and coloring. It begins with cleaning your hair and nourishing your scalp and strands. So, having a quality hair care routine is just as important as having a good skincare regimen. Luckily, we're here to help you choose cruelty free hair products that improve the appearance and condition of your hair and scalp. Here are my cruelty-free haircare faves:
Acure Simply Smoothing Shampoo
Acure's Simply Smoothing Shampoo does wonders for the hair. My hair easily gets oily so I want a shampoo that cuts the oiliness without drying my hair out. This shampoo does exactly that and also reduces frizz. Its marula oil and coconut water ingredients bring out the shine in your hair and have a delicate, pleasing smell. Its formula is safe for color-treated hair, too.
Paul Mitchell Super Skinny Serum
After showering, I like to apply the Super Skinny Serum from Paul Mitchell because it's a triple "treat": prepares my hair for blow-drying, smoothens hair strands, and protects against frizz. A little goes a long way with this serum, so if you buy the supersize bottle, it will serve you and your hair needs for quite a while. It's perfect for all hair types, and it can keep your hair soft and free of flyaways for days.
Lime Crime Unicorn Hair
Is it time to change or touch up your highlights but you can't find a cruelty free hair dye? Lime Crime is here to save the day! Lime Crime Unicorn Hair dyes are sold in sets so you can customize and maintain your at-home hair dye. Their dyes come in a range of exciting colors, and you'll surely find one that suits your hair. They have semi-permanent dyes, too, if you like to try out different colors or you only need a short-term dye.
Bumble and Bumble While You Sleep Hair Masque
You know how, after a series of salon treatments or an unbridled experimentation with cruelty free hair color, your hair looks and feels damaged? Good thing we have the Bb Overnight Damage Repair Masque. It reduces breakage and helps repair split ends. Additionally, it gifts you with soft and silky strands in the morning, even after just one use. This masque deserves to be part of your journey to repairing damaged hair.
And there you have it — you now have a list of cruelty free hair brands to help you upgrade your hair care routine without compromising the health and safety of our animal friends! You're welcome!
Take your research further by reading this next: Cruelty-free and Vegan Makeup Brands