You guys may or may not know this, but at Supergreat HQ we have a large screen that plays all of your reviews as they come in. A few months ago, a familiar face came on screen reviewing Kevyn Aucoin's Foundation Balm. It was Christa Allen, otherwise known as Jenna Rink from 13 Going on 30 (an icon to anyone growing up in the 2000's including Ariana Grande, who recreated scenes from the movie in the music video for Thank U, Next) and Charlotte Grayson from ABC's Revenge.
Although she's not yet 30, Allen was clearly flirty and thriving, and we needed to know more about what makes her skin so poreless and glowing—and of course what it was like to be an 11 year-old acting in her first role as a young Jennifer Garner (a skincare legend in her own right) in a movie that is, over 15 years later, still a must-watch coming of age classic.
Make sure you enter our 13 Going on 30 Challenge; recreate Jenna Rink's iconic 80's birthday party look for a chance to win 300 coins! Christa Allen herself will be selecting the winner, so whip out your curling irons and Talking Head albums, and may the most retro Supergreater win.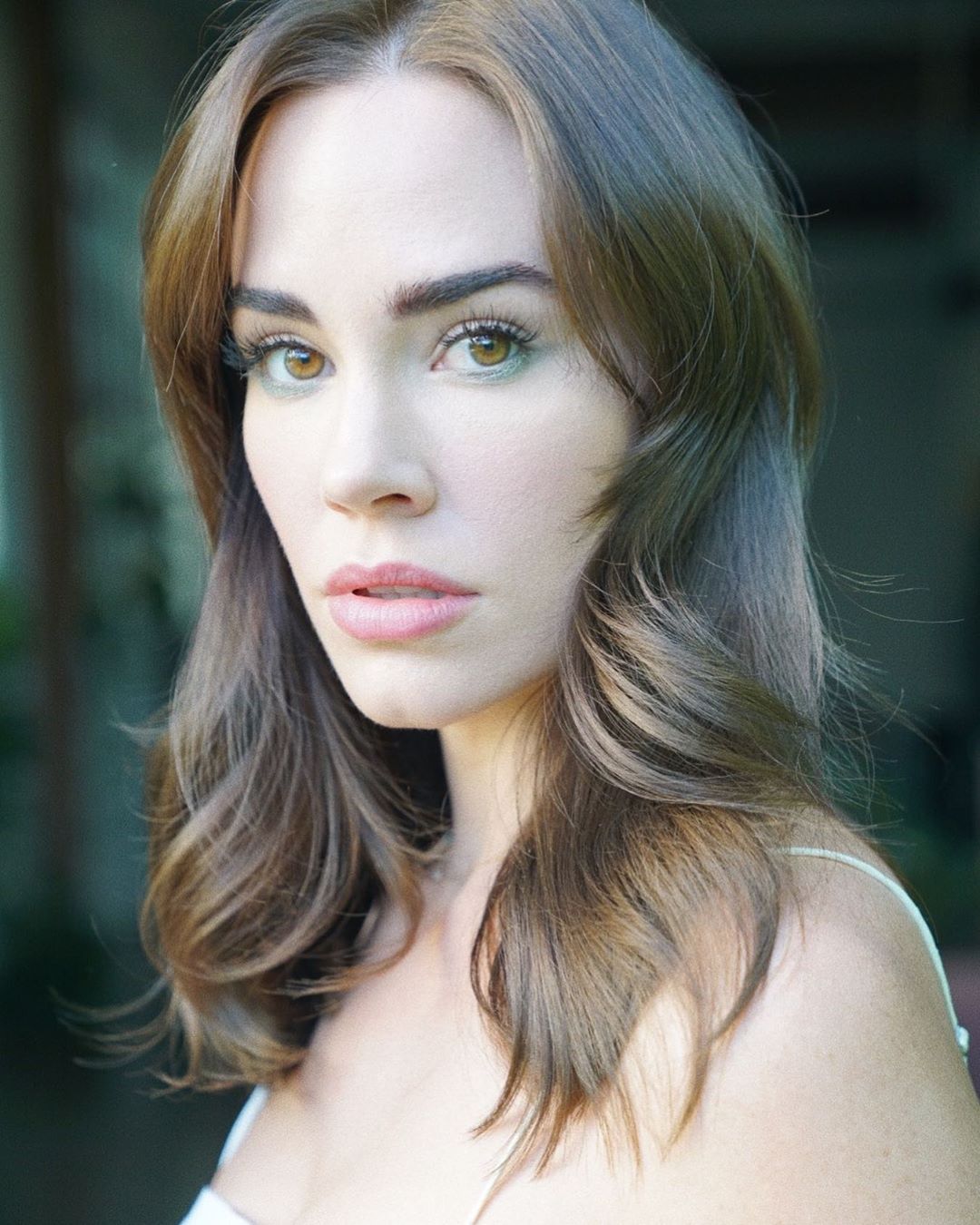 Instagram @christaallen
On her first role ever in 13 Going on 30:
I told my mother at age seven that I wanted to be an actress and she said, "Aw cute!" and I said, "No mom, I want to do this for the rest of my life." I owe it all to my beautiful mother and my dad, who took me seriously and made it happen for me. We lived in Riverside and they drove me back and forth to auditions an hour and a half each way for 10 years.
If you've ever read Malcom Gladwell's Outliers, it was a perfect storm of things. Living in proximity to LA, having beautiful, supportive parents who listened to what their seven year old daughter said. Honestly, I think in our 20s and 30s, it becomes way more confusing to know what you want out of life, so if you've got a seven or eight year old saying what they want, maybe listen to them because after a certain point society just squeezes it out of you.
For 13 Going On 30, I was eleven years old and I got a phone call. My agent at the time called and said "hello Jenna," and I just screamed! I was so young and my parents and I were so clueless as to how the industry works. I went in for like, six auditions or something. It was a really long process. I didn't know if it was going well or if that's just how it works. But now looking back on it, I know that if someone wants to see more of you, that's a good thing.
Jennifer Garner is an amazing role model, and I'm such a fan of the movie. Apart from just being a part of it, I'm genuinely a fan of it and I watch it as an audience member too and just love it. She's also just the most gorgeous person, like her energy glows. I can't say enough nice things about her. She's amazing.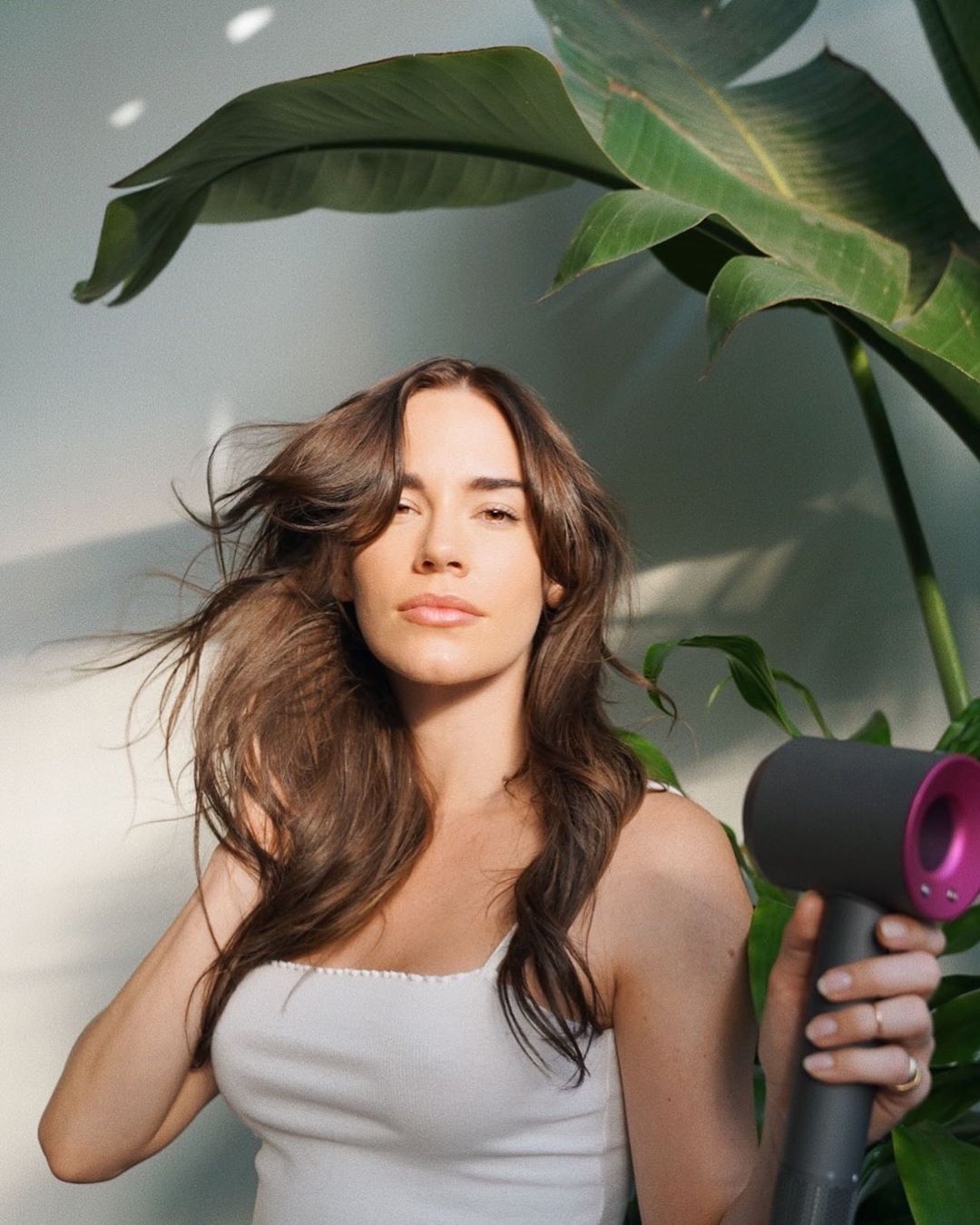 Instagram @christaallen
On the 80s hair and makeup in 13 Going on 30:
I remember some very specific things about that. Obviously, there was the big '80s curly hair with the curly bangs, the half up-do. Then when it came to the actual makeup, the lip was a hot pink and the eyeshadow was blue in true '80s style, and probably too much blush. The whole idea was that Jenna was trying to look so grown up and so sophisticated.
There was next to no foundation. I mean, I was 11, I didn't really need foundation. I think even at that point, I was combing my eyebrows and grooming my eyebrows, and what they would do is brush them back and up and take away the shape. They made them messier. I guess it's more modern now, but when I was filming the movie, that was not the style with brows. Brows were very clean, it wasn't about a fluffy brow. I had never had my eyebrows tweezed and I remember she tweezed my little unibrow and it hurt so bad. Now I can't even feel it but back then it hurt.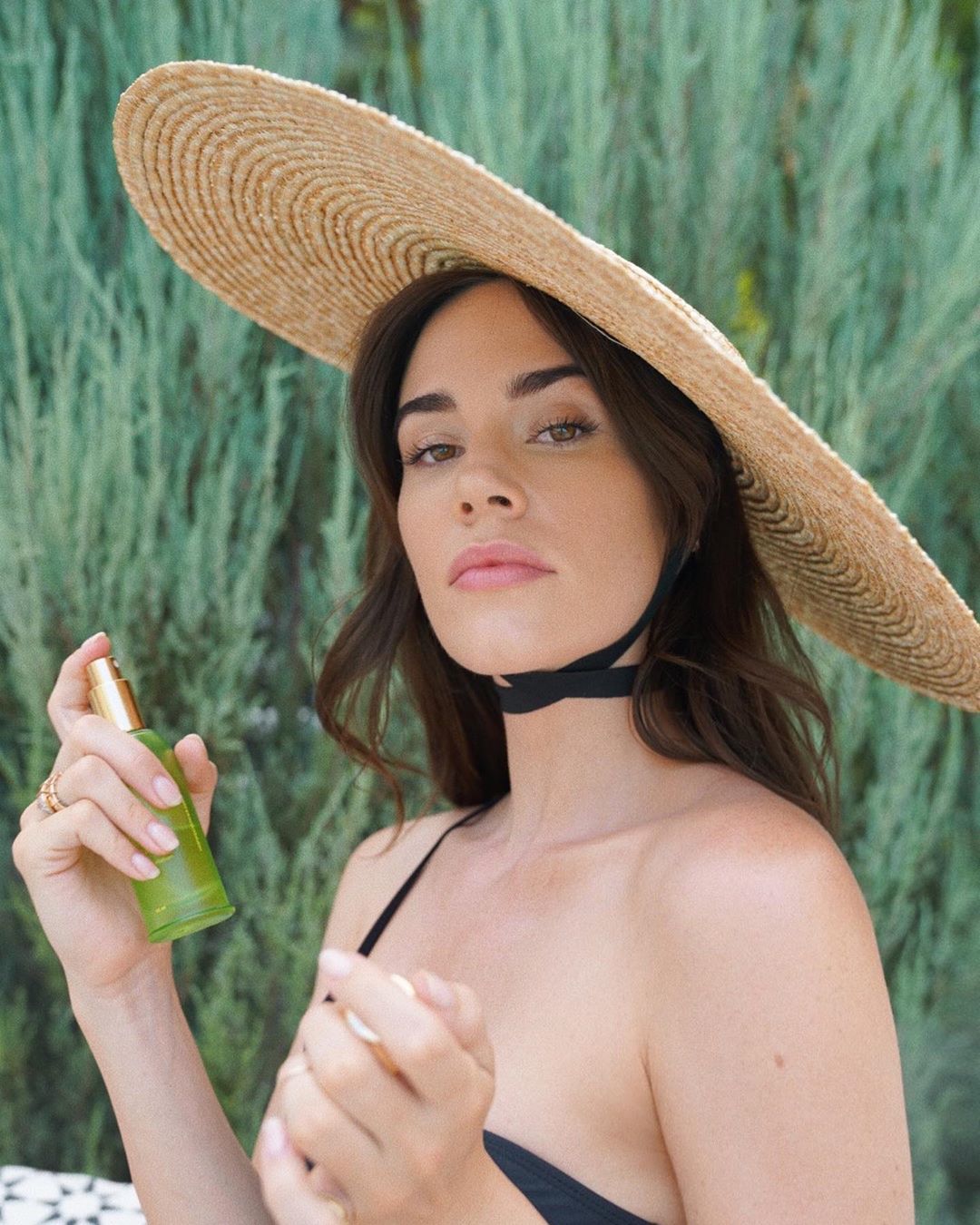 Instagram @christaallen
On her makeup on the show Revenge:
The look had to be so elevated and sophisticated. By the way, Madeleine Stowe (Victoria Grayson on Revenge) is just as big a beauty fiend and aficionado as I am. It was just literally all the actresses and makeup artist, constantly sharing new product recommendations and loves. The brands would send us big packages and it was like it was heaven because we had an ABC network show budget and so we got to really try the nice stuff.
I learned a lot about how each product works and that way you can create a nice look no matter what you have with you, the texture of each product, what it's good for, and how they work together.
There's so many tricks that everyone knows now. Like if a character is tired you can put red lip liner on their eyes. Just depending on what the character is going through, maybe don't cover the dark circles of their eyes. If it's like a really kind, big hearted character, a moral character, I'm going to create more baby doll eyes and a pink lip or something in a subtle way to just indicate that character's heart. There's so much you can do in the minutia of your makeup look that helps to build the character, which I think the coolest part about it.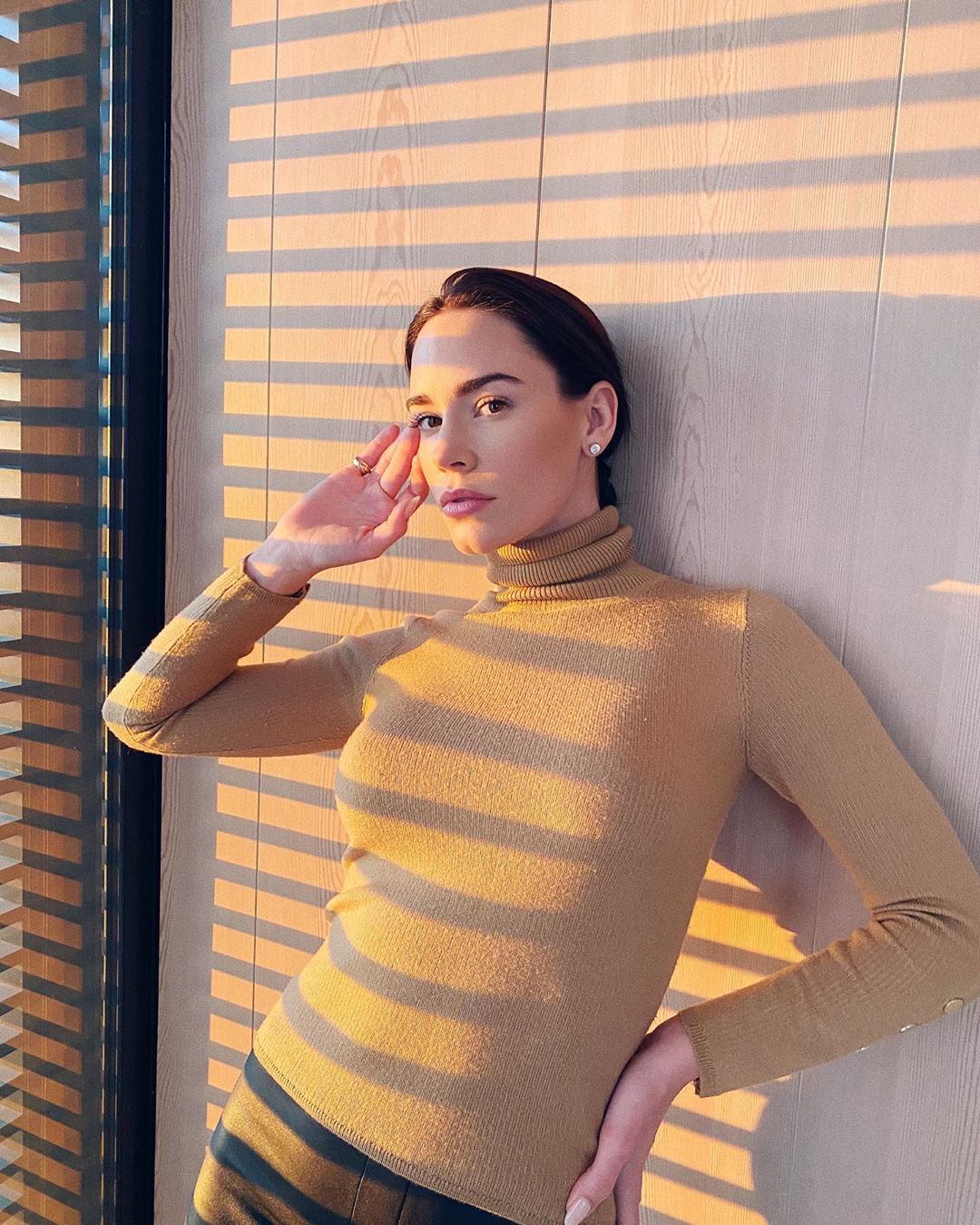 Instagram @christaallen
On her Holy Grails:
For some reason it took me forever to get around to trying Glossier, but now I'm obsessed. The Cloud Paint blush is amazing. I'm obsessed with Generation G, especially in the shade Like. I'm crazy about it. I've been using the Brow Flick every day to fill in the first part of my eyebrows. I love Kosas! I'm loving their new lip oil. It's so great. They have the exclusive silver 10 second eyeshadow that I really want to try.
For hair care, I'm loving dpHUE apple cider vinegar rinse, I think everyone should try it. It's an alternative to shampoo. So if you're trying to just shampoo once or twice a week, but you still want to do something on the other days, you can just use this.
Olaplex No. 3 is amazing. I'm really liking Raincry shampoo and conditioner. It's outrageous. They do brushes and stuff too but their shampoo and conditioner, if you have damaged hair or frizzy hair it, I swear to god, makes it smooth.
I use Tata Harper's Hydrating Floral Essence every single day. I have such trust for her products, I've never had an issue. Nothing has ever broken me out. It just it's really clean skincare that works in my opinion. You don't really expect a clean product is to be able to like chemical exfoliators that work, but it really does.
Three can't live without resurfacing and brightening products; True Botanicals Vitamin C booster, vitamin C is more shelf stable in powder form so I add this one to moisturizer, Sunday Riley A+ retinol, and The Ordinary AHA 30% + BHA 2% Peeling Solution—the most potent at home peel ever!
This one is a little obscure but Angela Caglia, she has a soufflé moisturizer that is unreal. Another thing she makes that is unreal is her mask. It's called Facial in a Mask and it's crazy good.
I use the NuFACE Microcurrent device. I love Joanna Czech's roller. She gave me a facial in LA, and I'm getting another one in January. I can't wait. She actually uses the device that I really really want, but it's so expensive. I can't even go there right now but it combines microcurrent and LED. I think a big part of any great facial that people can incorporate into their routines every single day is a really nice massage, because so much of skin health is just circulation. So massage when you do your first step of your cleanse, especially if you're doing like an oil cleanser, massage during that step and then massage when you apply your moisturizer.
If you want to go an extra step use compression techniques and lymphatic drainage techniques and use your knuckles and draw your hands towards your ears and then down your neck, behind your ear towards your clavicle and drain that way. But I do think people get too hung up on specificity of certain techniques, like you have to do this 15 times or the world will explode. Just massage your face.
This is not exciting, but the best thing I found is this little kit on Amazon. It's the dry body brush attachment and there's another massager attachment. Again, for me, the most important part is circulation, exfoliation, keeping it all moving.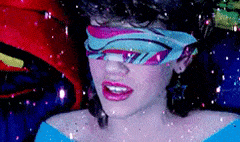 Watch Christa Allen share some of her Holy Grails below, and make sure to enter the 13 Going on 30 Challenge on our Instagram!