Bound2Glo came on my radar when I was desperately searching for a product that wouldn't let my brows down...literally. No matter which products I used to shape them, they always lost their hold and ended up completely disheveled within an hour of application. One day I came across her review of Soap Brows, I bought it instantly and I never looked back. I now trust this Supergreater with MY LIFE. I mean, just look at those perfect eyebrows.
"I'm from Buffalo, NY," she says. "My dream goal for my career is to work as a consultant within the skincare and beauty industry. I'm currently a social media strategist for a national magazine but went to school for engineering and business." Bound2Glo is also an amateur DJ and a plant mom, so forget triple threat—she's a ...quintuplet threat? I'll workshop that.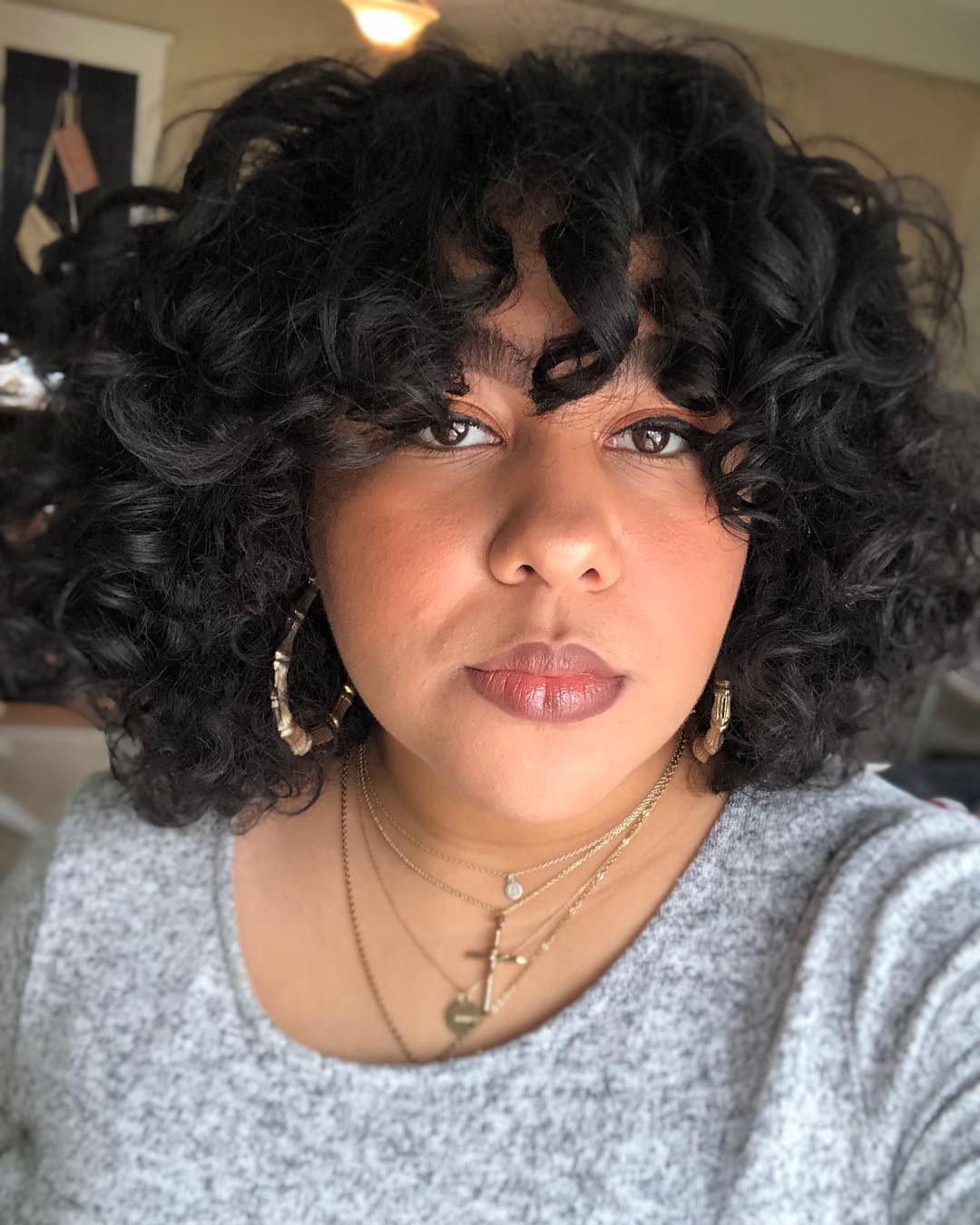 Instagram @bound2glo
"I have generalized anxiety and am a true hybrid when it comes to being extroverted or introverted," she says. "On days I'm feeling introverted and just need my alone time I love to just light a candle, do my skin care routine, and read a good book or watch The Office from the beginning." Been there.
Now let's get into the skincare part, because hers is about as juicy as it gets. "I am a STAN for Biologique Recherche Lotion P50 1970," she says. "I get the small bottle from a spa in NYC—sorry, can't reveal my sources, but it is truly a holy grail product and I wish I could afford to buy a full size because it truly makes my skin glow from within." I'm screaming right now, can you hear it? Bound2Glo is also big on masks. "I live for the Herbivore Botanicals blue tansy mask, The Ordinary AHA/BHA mask, Philosophy white clay mask, Complex Beauty's The Godmother for brightening and hyperpigmentation, and Glam Glow supermud for those really congested skin days."
Her other Holy Grails? "I love the Drunk Elephant C-Firma, it's so expensive but can fade my hyperpigmentation and dark marks like no other," she says. "Everything Glossier. I have everything, use everything, and rebuy. The milky jelly cleanser is non-negotiable and the deep moisturizer for the winter is my go to. I could go on for pages so I'll leave it there."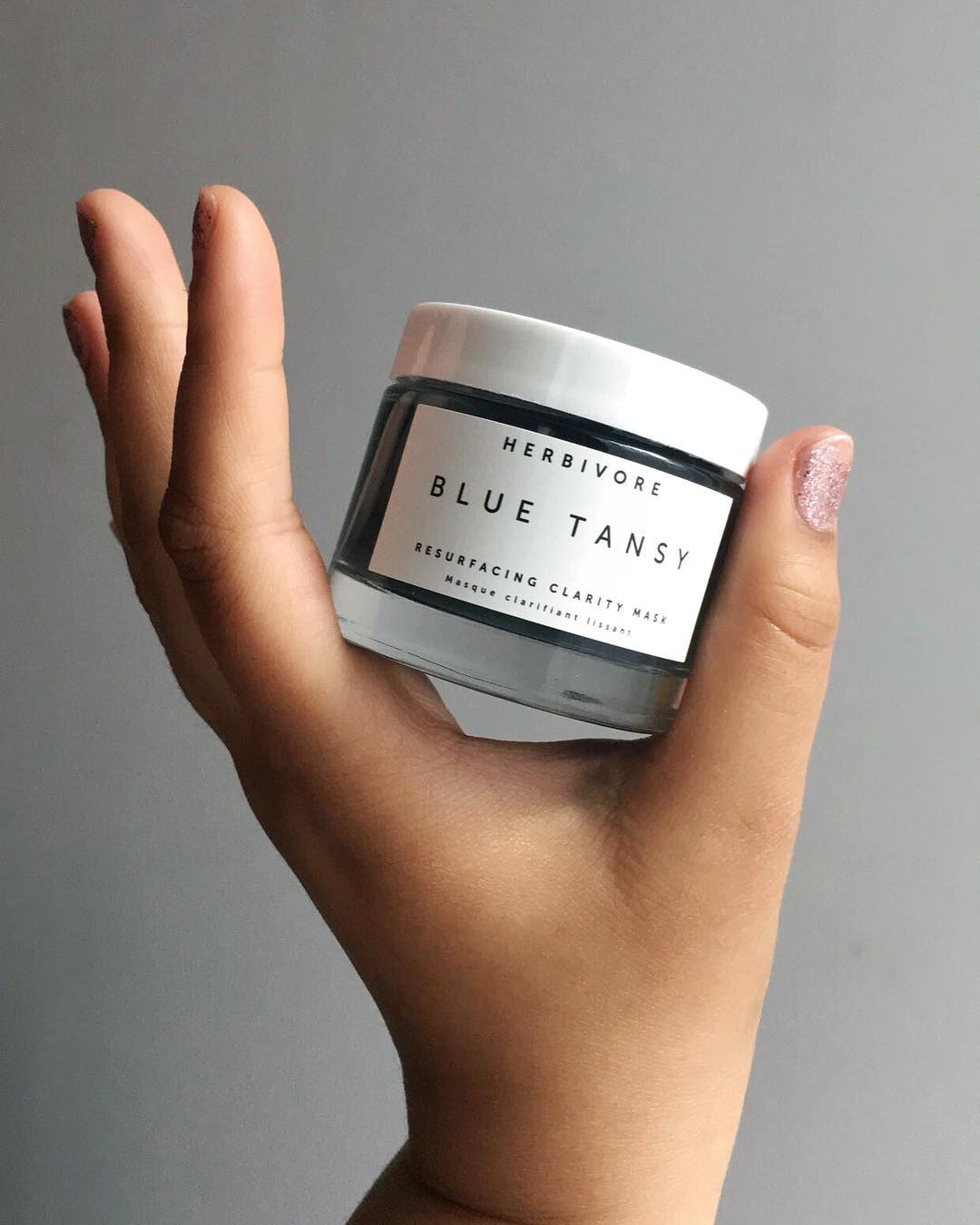 Instagram @bound2glo
Bound2Glo gets her beauty inspiration from lots of places. "I look to classic black women looks, the early 2000's, old school movies, with a mix of new school to really inspire my looks," she says. "Examples are Naomi Campbell, Aaliyah, Rihanna, Sade, Zoe Kravitz, Lisa Bonet, and then makeup artists to get creative ideas. I love Katie Jane Hughes, Priscilla Ono, and Nikki Makeup. They are so creative and make using color fun. They all have inspired me in one way or another, whether that be feathered brows, glossy eyelids, or block color eyeshadow."
Before we get to her glowy routine, let's talk grievances in the beauty industry, shall we? "I lost a ton of confidence with my account when I noticed I wasn't getting as much engagement or partnerships as other beauty influencers, but also realized I don't fit the model," she says. "I'm a fat black woman with imperfect skin. I'd love to see more women like me being celebrated and not just white or very light skinned girls with perfect skin who can use any product. Also, transparency when it comes to cost and access. Being apart of the beauty industry it can be expensive, and if you come from money, you already have a leg up because you can buy the new products, attend events, without worrying about the money needed to do that." 👏
Now that you know that this SGer doesn't say anything but the honest truth about what she loves, follow her skin prep and makeup routine below.