Have you ever dreamed of having long, curly eyelashes that flutter with every blink, just like a Disney princess? Me, too! Unfortunately, I have not been genetically blessed with long, voluminous eyelashes, and I'm pretty sure I'm not alone in this struggle, but there is hope for us! And I'm not only talking about mascara, eyelash lifts, or salon eyelash extensions.
By now, you must have heard of the famous false lash system popularized by the luxury brand Lashify. Instead of applying false eyelashes over your natural lash line, you apply Lashify's gossamers (their name for their lash clusters) under your lash line. This produces a natural look and feel that a lot of traditional false lashes simply cannot give.
Then again, these beautiful gossamers don't come without a price. A Lashify Control Kit is worth $145 to be exact. This steep price can dissuade even the most avid of eyelash fanatics, myself included. Fortunately, there are several Lashify competitors that can give you a similar effect without breaking the bank.
In this article, we'll talk about Lashify alternatives that are worth your time, and wallet.
Lashify Competitors You Should Look Into
Introduced in 2017, Lashify became even more popular in recent years because of the frequent lockdowns. Since salons were closed and most of us couldn't get appointments, alternatives to eyelash extensions sold like hotcakes. Lashify was marketed as a customizable, DIY eyelash extension system that could rival a professional treatment. According to many reviews, Lashify does live up to this promise.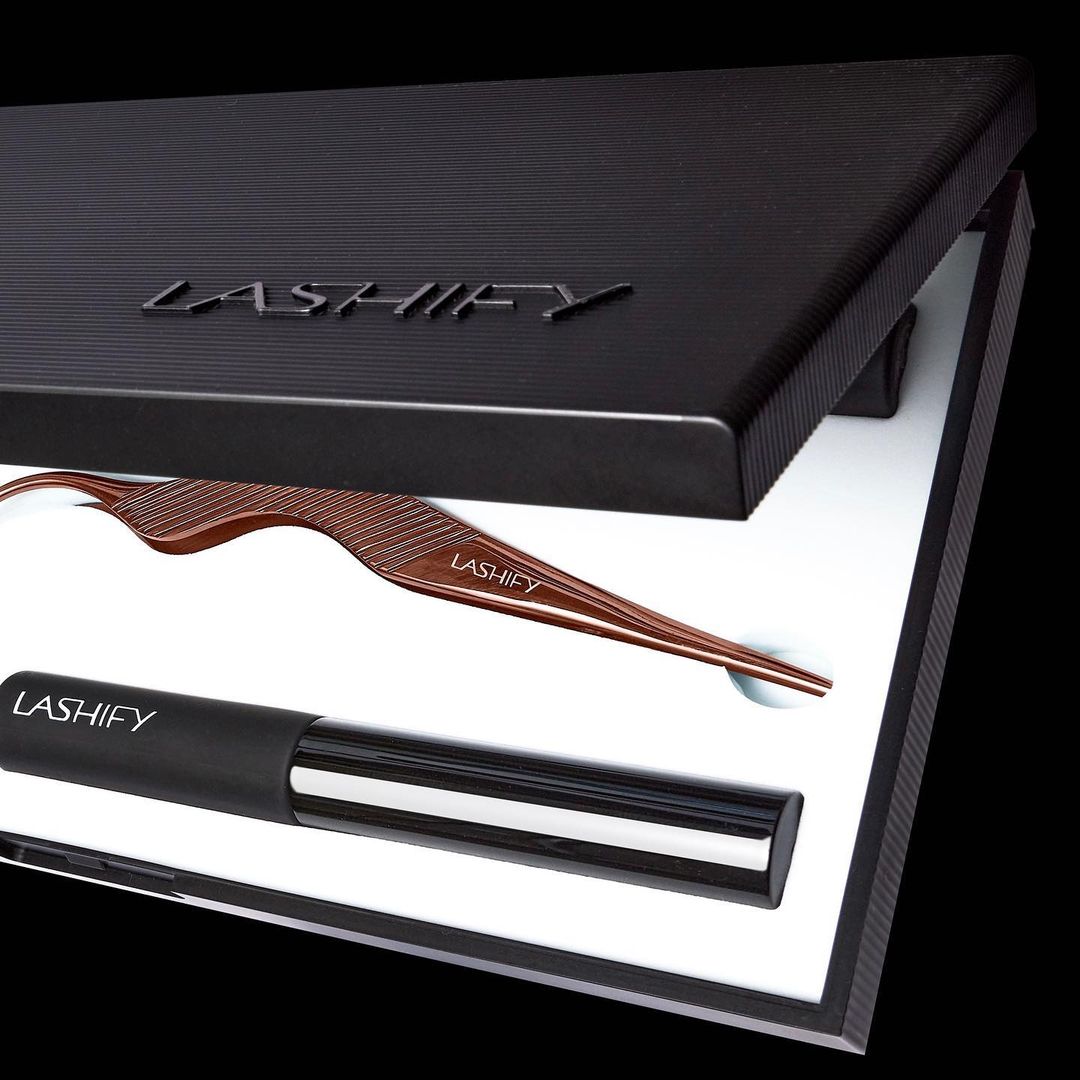 IG @ Lashify
However, even Lashify fans attest that it takes a while to get the hang of putting the gossamers on. More importantly, though the brand claims that the lashes can last up to a week, some Lashify users have lamented that the lashes can only last three days tops. Since longer usability is one of the claims used to justify Lashify's price tag, a lot of makeup lovers have questioned whether it is truly worthwhile to keep using Lashify. Personally, this led me to discover Lashify competitors that are equally effective, which I've compiled in the list below.
Often tagged as the best "Lashify dupe", Kiss Falscara is frequently lauded as a significantly more affordable yet similarly stunning false eyelash kit. I've read more than one Kiss Falscara review that compliments the adhesive and false eyelashes included in the kit. Just like Lashify gossamers, using Kiss Falscara involves five steps: pre-cleansing, applying bond, placing the lashes, clamping everything together with a tweezer-like tool, and optionally, applying eyelash seal.
But unlike Lashify, Falscara lashes are only meant to be used three separate times. A few users commented that the glue and lashes from Kiss Falscara do not appear to be as durable as Lashify's, but it's understandable with a $15 price tag as well as its promised number of uses. Overall, Falscara is still an upgrade from traditional, obviously fake lashes and when you put them on, they're barely distinguishable from Lashify.
If looking like a Hollywood celebrity on the red carpet is more of your style, or you're intent on finding a way to upgrade your look for a special occasion, then Lilly Lashes ($20) is the one for you. Jennifer Lopez's iconic feathery fur lashes are courtesy of Lilly Lashes. But a couple of Ulta reviews have also remarked that Lilly Lashes look natural and are ideal for everyday use so don't be afraid to wear them to work, too. Additionally, the brand uses completely vegan materials so you'll be glamorous and guilt-free at the same time.
Doe Lashes ($45) now carries a starter kit that's perfect for anyone who wants to hop on the Tiktok-famous magnetic eyelash trend. Once the liner is drawn onto the base of the lid, you only need to wait ten seconds for it to dry and then you can enjoy its 24-hour hold. Afterwards, snap on the handcrafted vegan silk strips that will align thanks to small magnets in the center and larger ones on the edges of your eye. It's as easy as, line, apply, and go!
Brown falsies are hard to find, but LoveSeen ($45) has a Starter Kit that is available in a natural brown shade that's just perfect for brunettes. But that's not all. LoveSeen's natural-looking false eyelashes are reusable up to ten times as long as they're taken care of. So, make sure to practice and master removing falsies at home. The brand is cruelty-free and the lashes are handmade with nylon. The irregular size and distribution of the lashes adds to its natural appearance.
Kiss Falscara may be the cheapest product on this list, but it provides almost the same look as its competitor Lashify. Lilly Lashes are perfect for glam-loving lash enthusiasts. Meanwhile, LoveSeen is perfect for those looking for responsibly made false lashes in more colors. Last but not least, Doe Lashes is ideal for accomplishing the magnetic eyelash look.
Whether it's the price or the limited usability that makes you reluctant to buy Lashify, worry not. There are Lashify competitors out there waiting to make your lashes long and pretty without stressing you out.