Brightly colored hair, drag queens, and collaboration, what could be gayer? Last month Good Dye Young released their collaboration with Trixie Mattel, the winner of Ru Paul's Drag Race All Stars Season 3.
The bundle is curated to match Blond & Pink, Trixie's upcoming album. It includes lightener and pink dye (obviously) along with a beanie, stickers, and more. The collection retails at $90, and you can get blond or pink hair on your own in under two hours.
Along with trying the bundle, we also talked to Good Dye Young Co-Founder Brian O'Connor about owning a queer run beauty brand and collaborating with queer icons for pride.
What made you want to partner with Trixie Mattel?
It just made sense! Trixie is hella talented and creative. We both live in the realm of our communities being very similar. It's all about just continuing to expand community and culture so everyone gets a seat at the table.
What was the process for coming up with this bundle (beginning to end)?
I have known some people on Trixie's team for quite some time. When they reached out to me, I immediately said yes and brought it to the team. Our creative director really took the reins of actually creating the bundle. She worked side by side with Trixie's team for months making sure it was exactly what Trixie wanted. We started with creating custom Trixie packaging for our dye and created the actual box, and then all the merch that came along with it. A lot more goes into it than you would think! I am so proud of our team for really giving this collab their all.
What do you look for in a dye/color?
Vibrancy, vibrancy, vibrancy. It's also huge to me for our dyes to be all over hair healthy. Shine, longevity, and of course vegan and cruelty-free.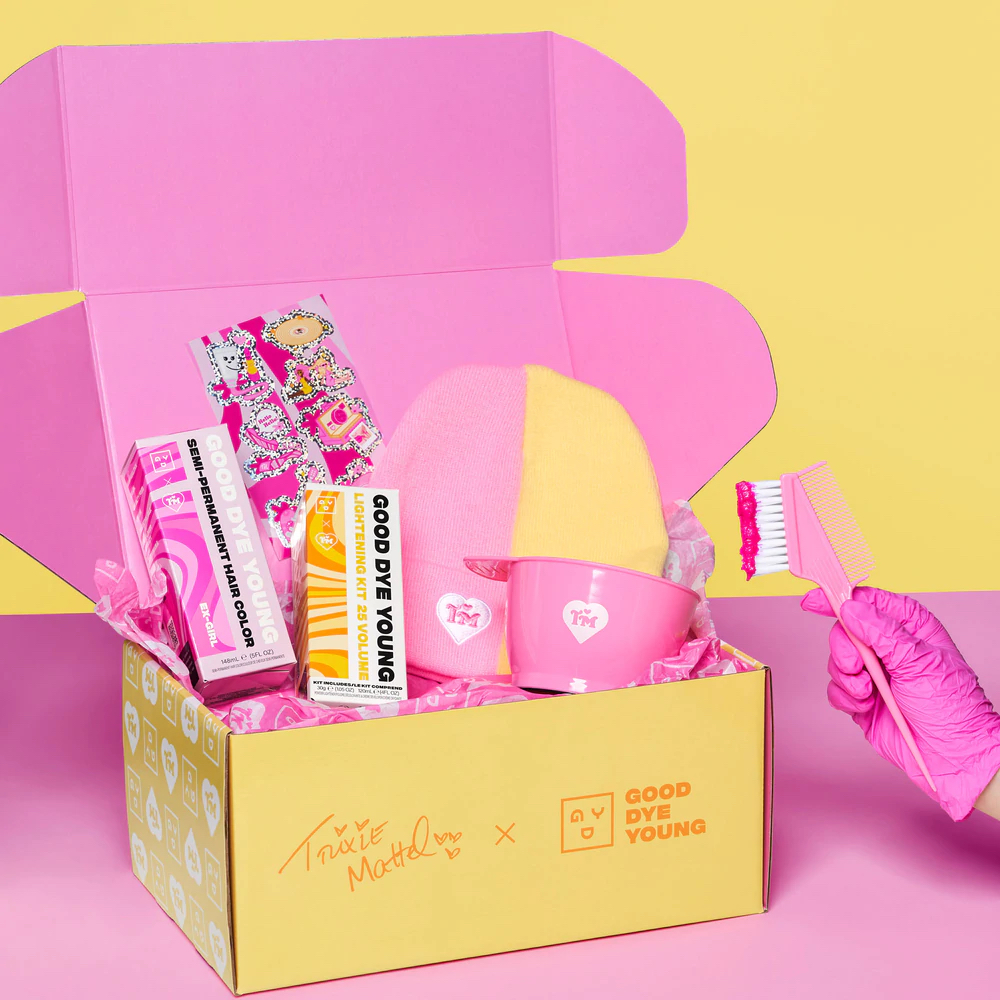 Image Courtesy of Good Dye Young
Bright hair is very big in the queer community. This box comes out right in time for pride month. Can you talk a little bit about the intersection of hair and queer expression?
I think the reason these two intersect is the outward portrayal of showing people how you feel internally. For so long, the queer community just wanted to blend in and just get by. This expression of vibrant hair is no longer saying that we are going to hide or conform. Being normal is no longer normal, it's boring and it lacks the creativity to outwardly express yourself to the world what you feel inside.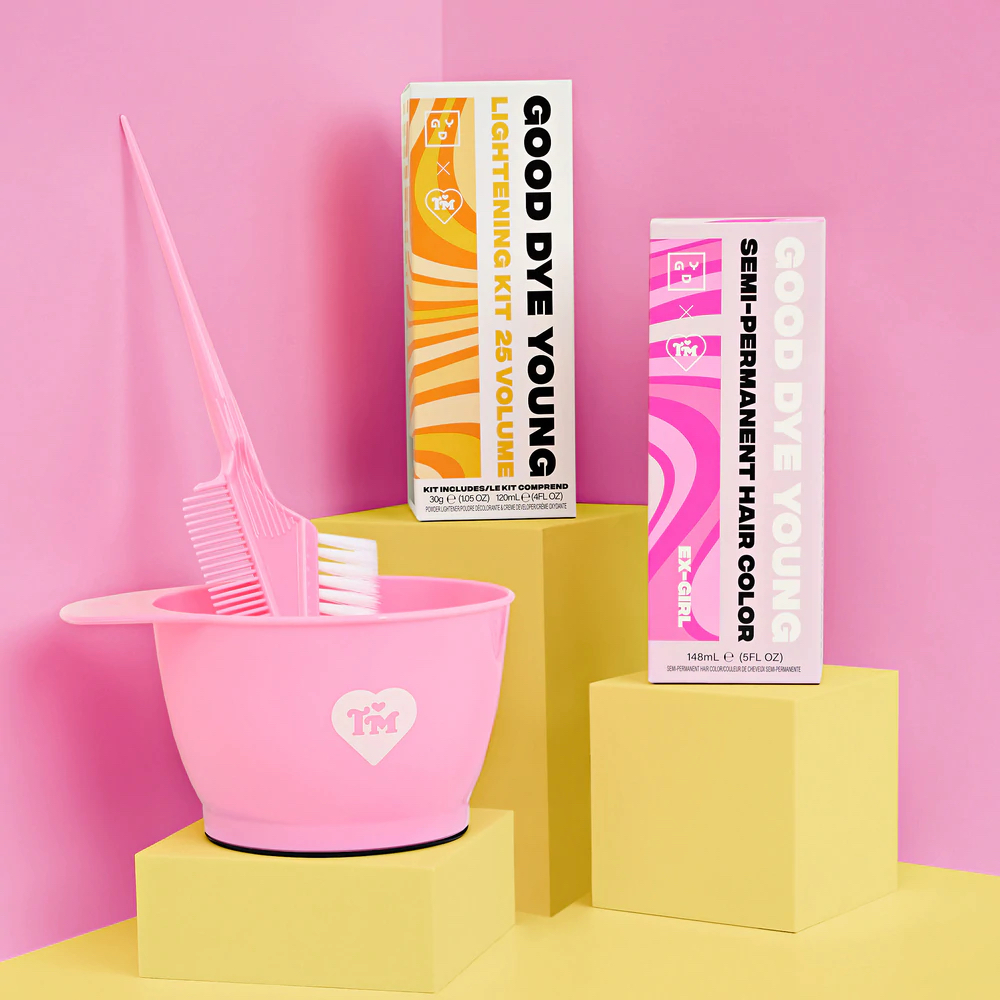 Image Courtesy of Good Dye Young
How do you find a balance between supporting queerness (like with this bundle) and contributing to rainbow capitalism?
First of all, I am a gay man, and Good Dye Young is a predominately queer-staffed company. I am gay all year long and have been for 36 years. We aren't contributing to a rainbow just because it's June and it's pride month. The last thing GDY wants to do is piggyback off of our community to make a dollar off their queerness. We always always always want to give back to a community that means so much to us.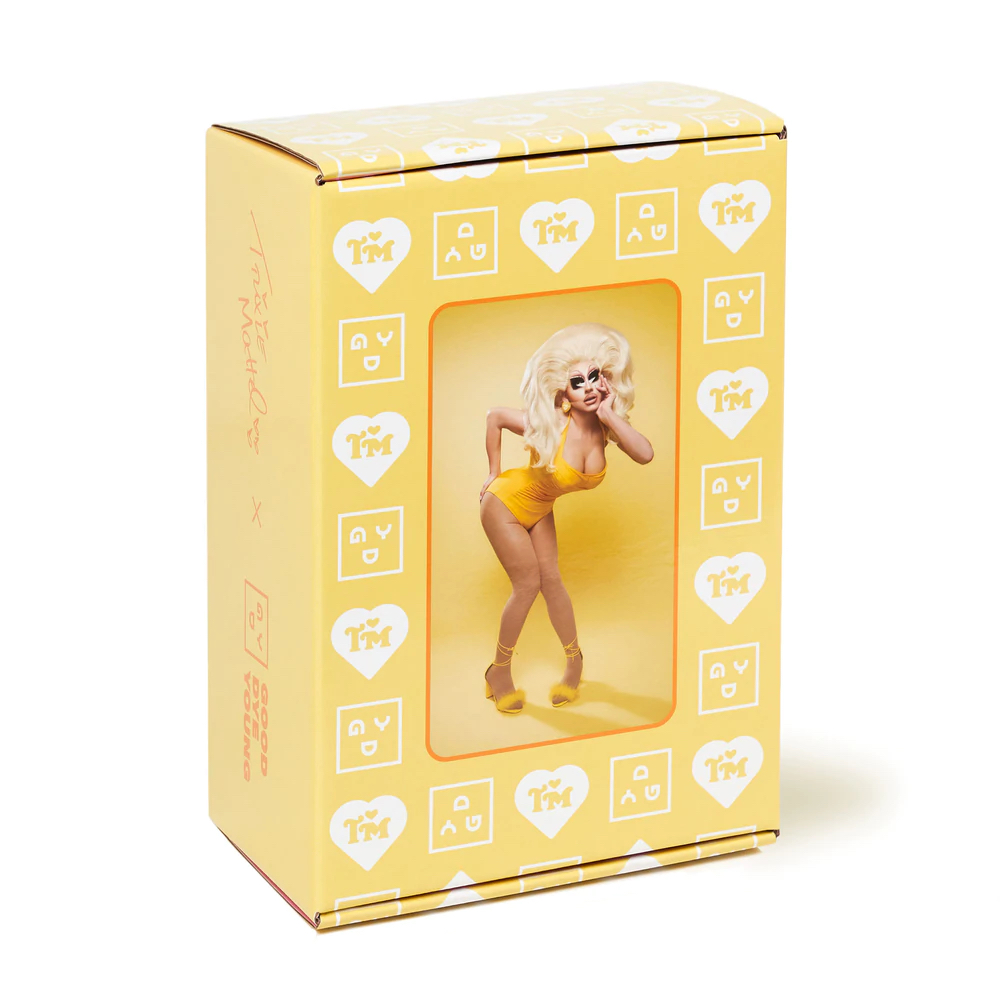 Image Courtesy of Good Dye Young
If you were to make another bundle, who is your dream person to work with next?
Nicki Minaj - it's been a dream of mine since Nicki started her career. Her mind, skill set, and level of intelligence behind her art is so inspiring. I think it would be so inspirational to be able to combine her brilliance with her style iconness which is her brand.
Have you tried the Trixie Mattel x GDY bundle? Do you have favorite products from those brands? Let us know your faves.