Header image: Campaign image for Danessa Myrick's new Lightwork Vol. IV: Transcendence Palette.
Fall is here, which means breaking out the pumpkin spice candles and preparing for spooky season! With temperatures lowering make sure to show your hair and skin some extra love to combat dry weather. While we can't order everyone a PSL from Starbucks, we can bring you fun and educational lives and drops that you won't want to miss. Oh, and don't forget to bedazzle your face and enter the blinged-out challenge—by 9/26—hosted by KimberlyIreneFowlkes.
Here's what to look out for this week.
Monday, Sept. 19th
The one and only, Susie Benitez will be hosting a Live Reward Drop AND Sale featuring the iconic Y2K brand Candie's Beauty. Tune in to get your hands on the brand's NEW Berrylucuous scent.
Tuesday, Sept. 20th
Supergreat + T3 + Living Proof = Ultimate Besties! It's no secret that the Supergreat community loves these brands, so we're always stoked to do a live sale and reward drop with them. Catch T3 spokesperson Sarah Williams and @CPurdyHair demo various hairstyles with the brand's beloved curling irons and host a live sale at 6 PM EST. You'll want to stick around for Living Proof's live reward drop at 7 PM EST hosted by Mona Marie. They'll be dropping the Triple Bond Complex & PhD Healthy Hair Protector
Wednesday, Sept. 21st
As a reminder, sunscreen is an everyday thing! Just because summer is over and beach trips are less frequent, doesn't mean you shouldn't reach for that SPF in the morning. Don't worry, Vacation is coming BACK to Supergreat for a live sale of their Whipped SPF at 5 PM EST hosted by Kariseward. If you miss Tuesday's T3 live, Sarah Williams is doing another sale with FlauntFace at 6 PM EST. We never get tired of Mona Marie who will be live at 10 AM EST for a SuperSupport chat and again at 7 PM EST with Kara Beauty hosting a live drop and sale. The drop will get you into the spooky spirit with the Kara Beauty Halloween Dazzlelashes 3D Faux Mink Sequin Lashes up for grabs.
Thursday, Sept 22nd
Thursday is busy, busy, busy, so plan your schedule now! Leahmichelleskin and Not Your Mother's chemist, Maddy Keenet will be going live at 5 PM EST, for a sale and giveaway of some Not Your Mother's goodies that your hair will thank you for. Show off your inner Disney Adult with Kiramoon during the Disney trivia and live sale at 7 PM EST, hosted by missmerli! Also at 7 PM EST, the Supergreat favorite Inala is launching a new product with Inala sales manager, Evelynn and Superhost FlauntFace hosting.
In other beauty news:
Danessa Myrcisk Beauty launched a new eyeshadow palette full of glittery, metallic, and chrome shades. The Lightwork IV Transcendence Palette consists of 14 shades featuring eight velvet chromes, two pressed chrome flakes, two glass metallics, and 2 water-activated chromes. The palette retails for $125 and can be bought at Danessa Myricks Beauty and Sephora. -JCPenny is revamping its beauty catalog with the JCPenny Beauty experience in partnerships with thirteen lune. The department store and BIPOC-centered beauty e-commerce space have created an in-store shopping experience that will replace the Sephora shops within the stores.
Truth or Glare with about-face's new drop (the 15th overall from the brand) featuring an eye gloss ($14) and mascara ($15).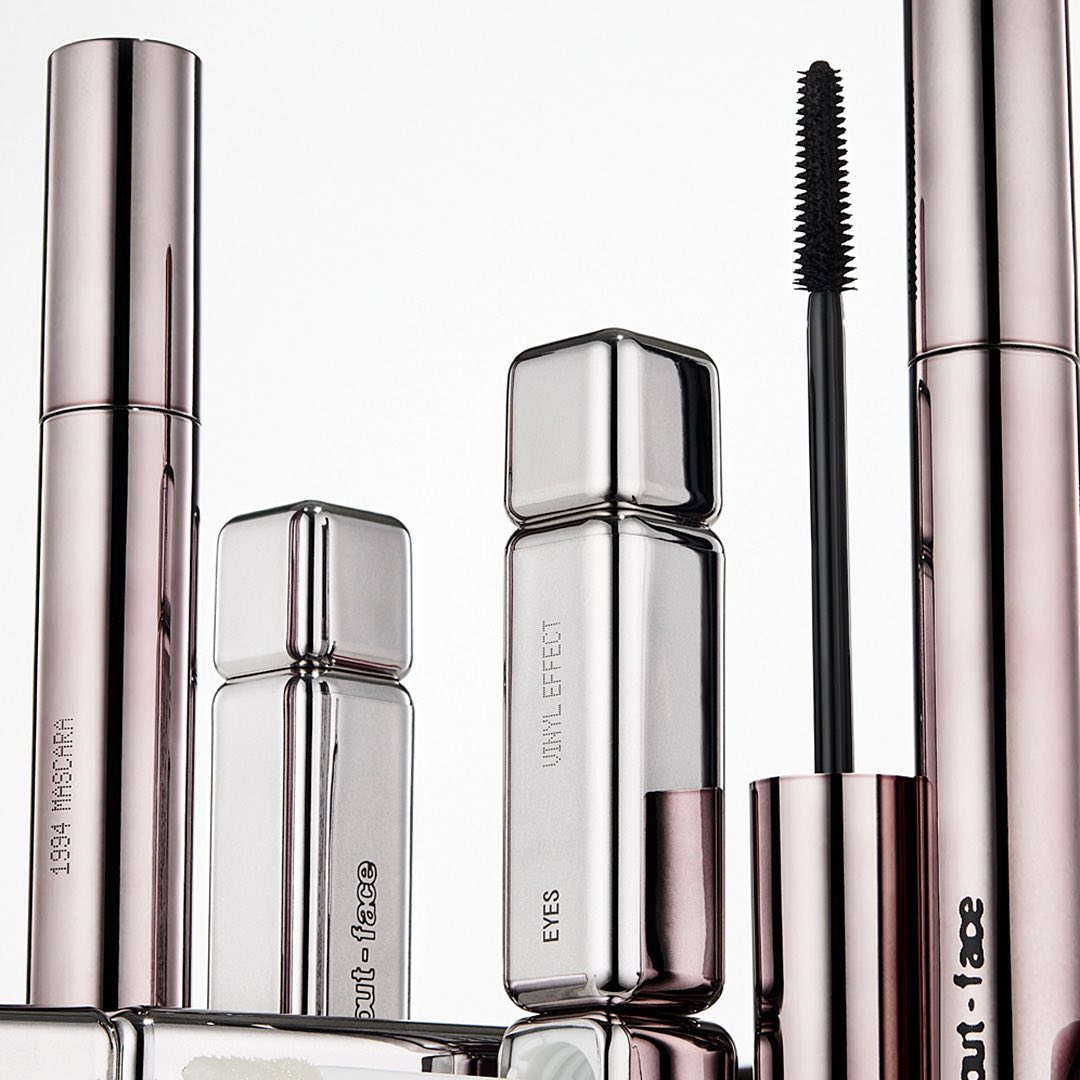 VInyl Effect Eye Gloss and 1994 Volumizing Mascara from about-face
That's it for this week! We'll see you in the next live.