photo of Ashley Diabo in header image by @richmondlam
I would describe makeup artist Ashley Diabo's work as "Marilyn Manson, but make it pretty." This versatile master of eyeliner can do anything; she can turn you into a witch (horns and all), like she did in an editorial for Dazed Beauty, she can paint your face like Hello Kitty, like she did for runway models at Montreal's Festival Mode et Design, and she even could transform you into a group of trouble-making street racers, like she did on the set of Grimes' music video for Kill V. Maim. Whether you want a dramatic tattoo liner look or a graphic mismatched eye, Diabo is the girl you call when you want something beautifully weird. She does a great job doing your average glam too, but here at SG we just love the unexpected—and in that category she takes the cake.
We spoke to Diabo about her holy grails, her ideal emergency product, and the moment she realized that makeup was her calling. Make sure you enter the Ashley Diabo Challenge on our Instagram for a chance to win 100 coins.
5 makeup products she can't live without:
Fenty Pro Filter foundation! This one is a must in my own personal makeup kit. After years of looking for a matte foundation that doesn't transfer....THIS IS THE ONE! It looks amazing on the skin.
Glossier Cloud Paint. This is a staple in my kit, I have all of the colors. They apply so well onto the skin and blend out like a dream. If I happened to forget all my eyeshadows, blushes, or lip colors for whatever reason, I'd totally be able to do a full face with these.
Glossier Boy Brow. I use this on myself and in my kit. When I brush this through the brows, that's when I can see the whole face come together. It's really great and haven't used another brow product quite like it.
Pat McGrath Sublime Perfection Powder. I just bought this recently but WOW! The shades are great and they really keep the face matte for long stretches of time.
Bite Beauty Agave Lip Mask. These are so good! One of the most long lasting hydrating lip masks I've ever used. I use this in my kit to prep the lips. The tinted ones are so beautiful, my favorite is "maple."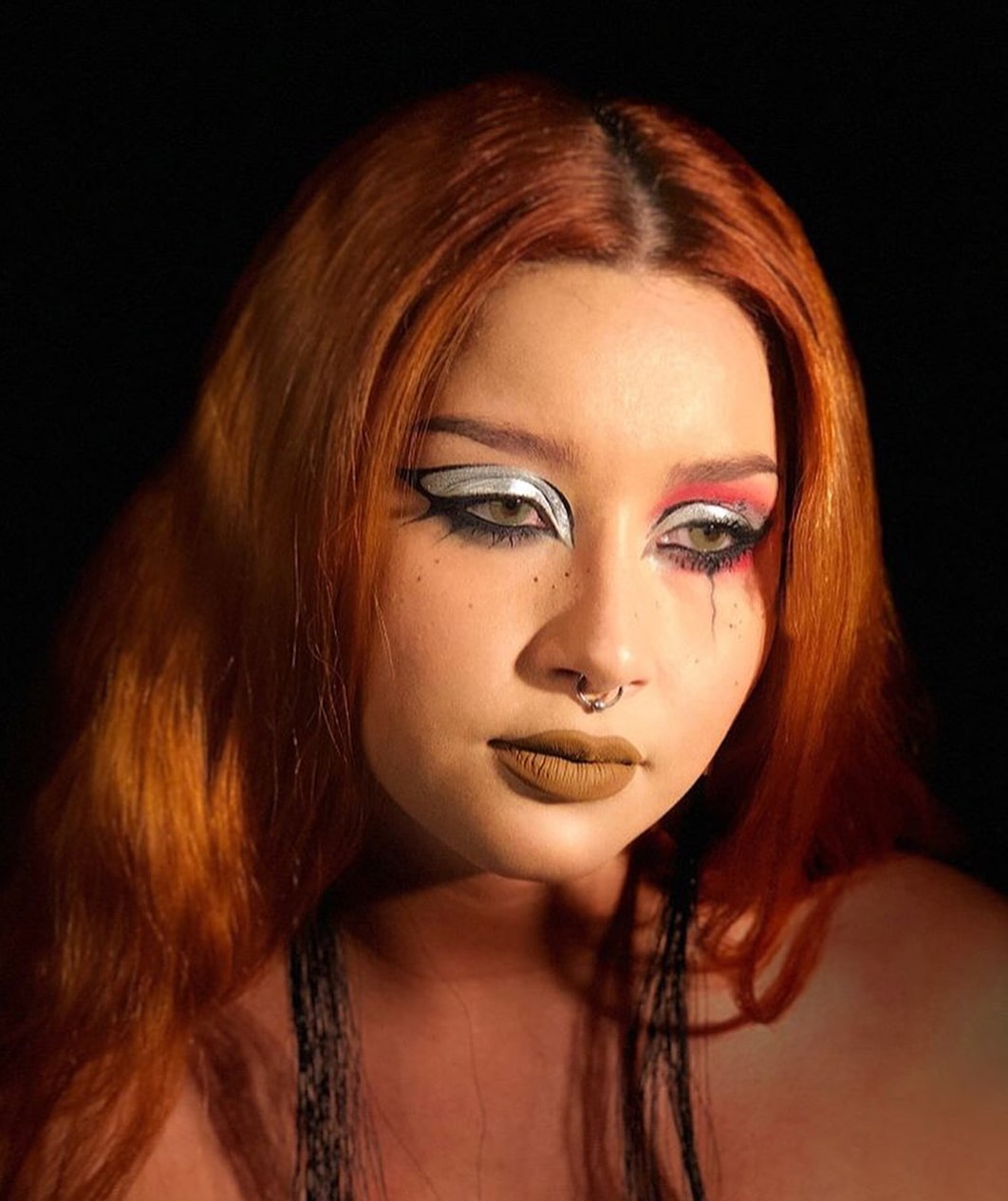 Instagram @ashleydiabo photo by @rebeccaastorm
What got you into makeup and at what point did you feel that it could be your career?
I've always played with makeup but when I was younger it was mostly just for myself. I honestly never considered being a makeup artist until I was in college. I was taking a fashion design course and I really wasn't enjoying it as much as I thought I would. Around that time my friend was taking a makeup course and invited me to come into the class...that's when I felt it, I was like "I need to be here doing this." So the next semester I enrolled and I finally felt like it was the perfect fit for me. The moment it really clicked for me was when I started following Mila Victoria's work, I just thought she was so cool and loved everything she had done. That's when I had the moment where I thought to myself "this is what I want to do".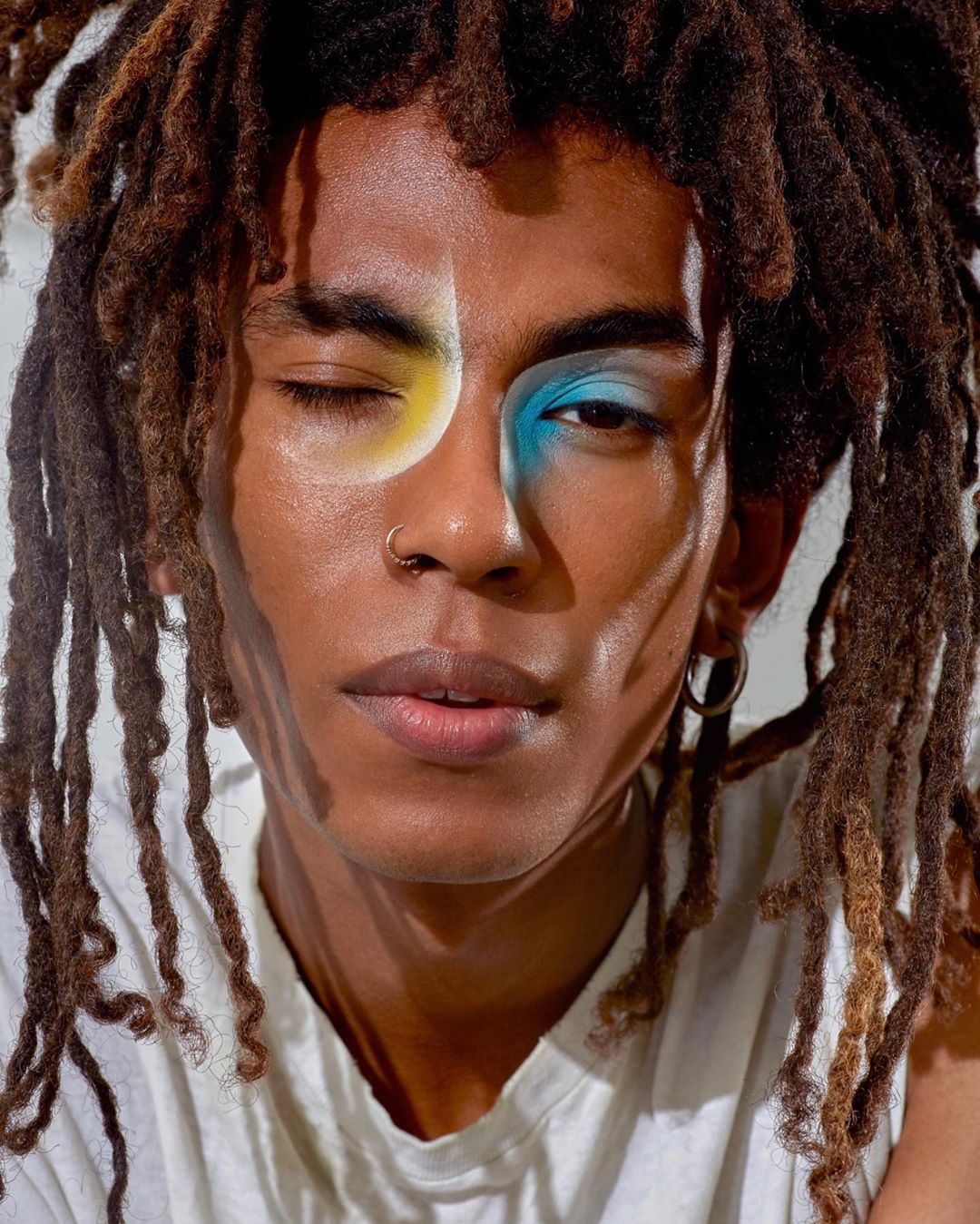 Instagram @ashleydiabo photo by @jodiheartz
What's the best product you've been introduced to through your work?
The best products I've been introduced through my work are airbrush paints. I just recently bought an airbrush kit and some colorful paints, I'm still learning but I'm so excited to play with it on some upcoming jobs.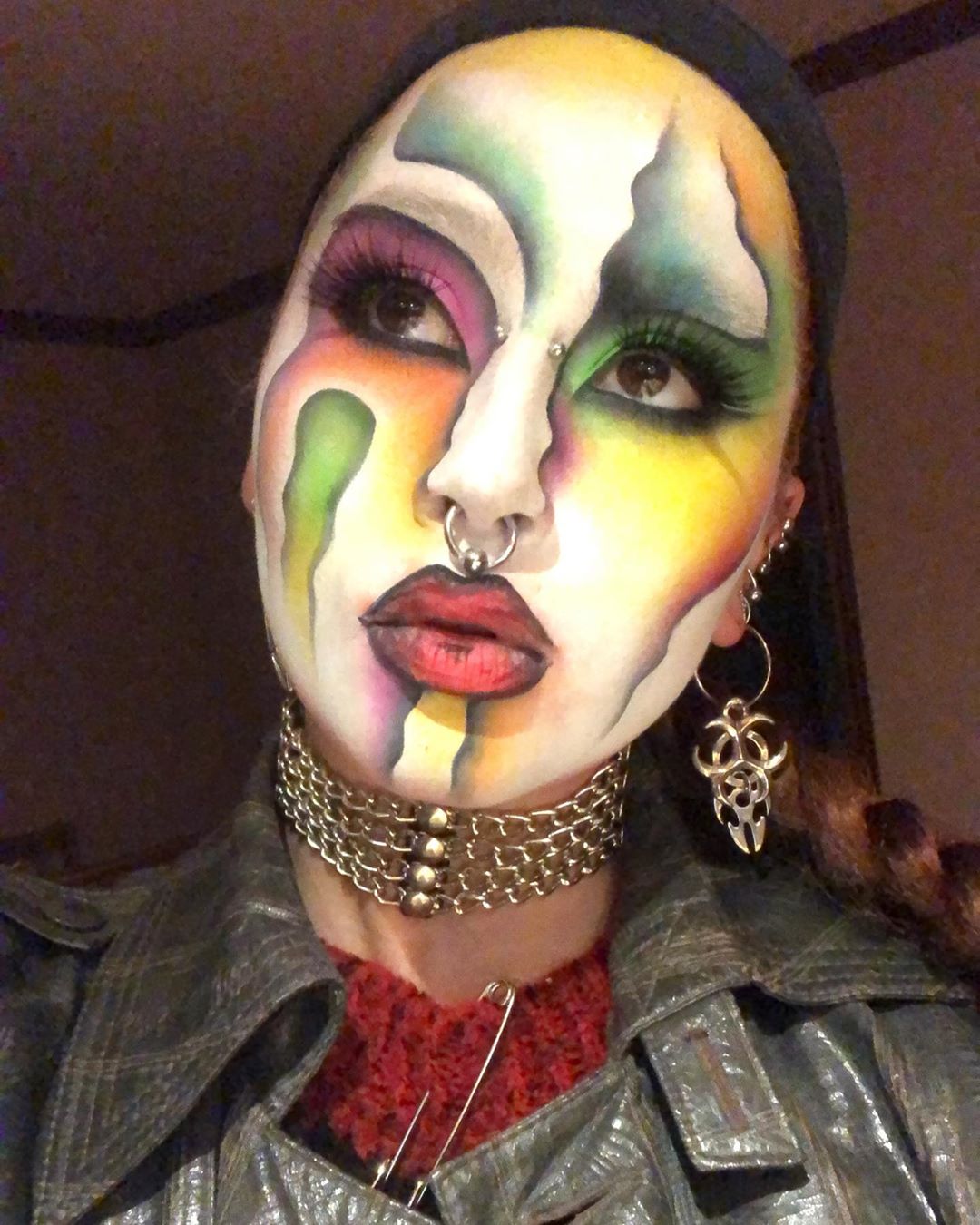 Instagram @ashleydiabo
What would you tell someone who wanted to do what you do?
I would tell someone who wants to get into this work to take every opportunity. Say yes to (almost) everything. All of the random jobs I've done have definitely taught me something. Also, don't be afraid to reach out to people and network as much as possible.
What's a great beauty emergency product to pick up anywhere in the world if TSA confiscates your bag?
If my bag got confiscated, a great beauty emergency product would probably be an all in one palette. So a few eye shadows, blush, bronzer, contour. I think that way you can cover as many bases as possible.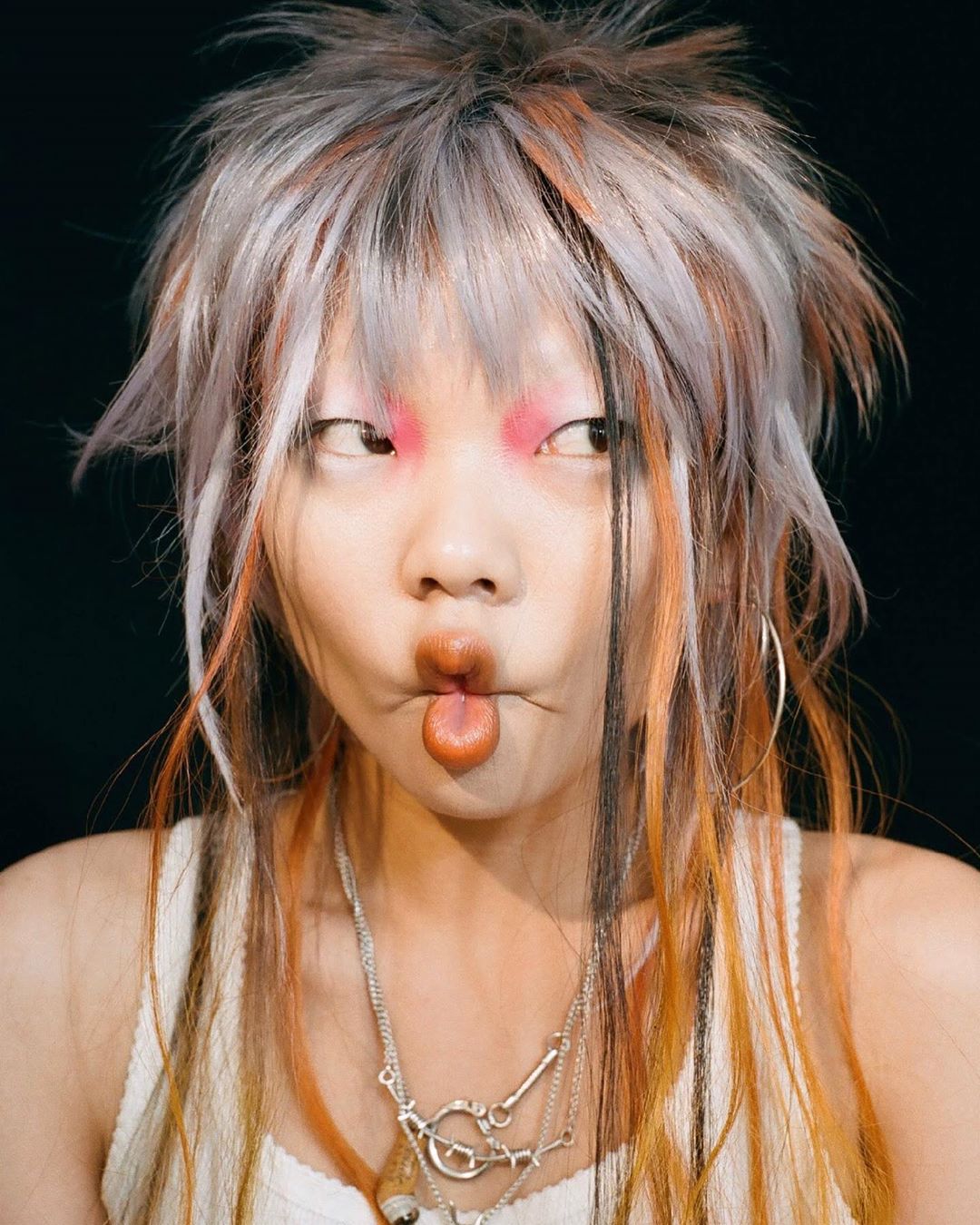 Instagram @ashleydiabo photo by @kaneocean
What was the most gratifying gig that you've done so far?
The most gratifying job I've done would have to be one that I did this past fall, it was for Dazed Beauty. It was a "witch" themed shoot for Halloween. It was so much fun, I got to play with prosthetics and special FX type things, which is always the best. Also, a few years back I actually got to work with Mila Victoria—it was so surreal to meet her. We were doing makeup for Grimes' music video in an abandoned subway station. One of the best jobs I've ever done to date.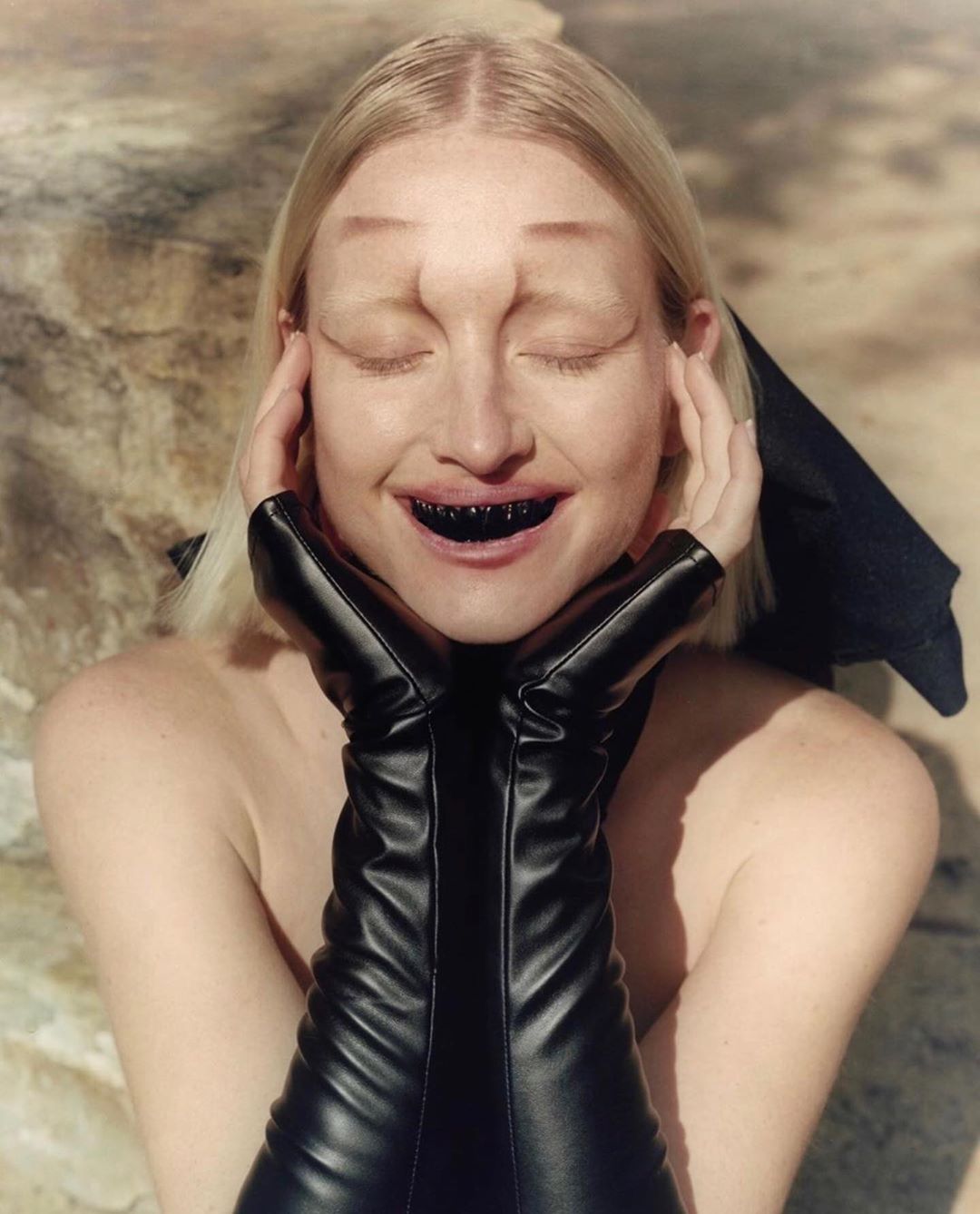 Image for @dazedbeauty shot by @etiennesaintdenis
What skincare products do you love?
I love the Alper Oils Midnight Boost hydrating facial oil! It's amazing. I use it before I apply my makeup and it makes any product apply so much smoother. I also use Tata Harper cleansers and masks. Expensive but worth it my opinion.
Watch Ashley demo her signature dramatic cat eye using one of her favorite products, the NYX Matte Liquid Liner, and be sure to enter the Ashley Diabo Challenge on our Instagram. Recreate any of her looks (or the one demoed below) for a chance to win 100 Supercoins! All you have to do is tag us and Ashley in a grid post on your Instagram showing us your look. Ashley will be picking the winner on 02/12. Good luck! 😼