"My husband and my son always say 'You're always working Saturdays – all hours working.' But I think I'm much happier now. Because even though the work is a lot, I just feel like I'm creating something," says M2U's founder, Amy Granger. Her burgeoning beauty brand aims to create luxury beauty products at drugstore prices, and she's succeeding.
Building her own brand has given Amy complete control. "We have 100% control of what we're producing, we have 100% control of our budget," says Melissa Vargas, M2U's PR manager. Unlike in larger brands where every minor change needs to go through several steps before approval, Amy and her team can get things done quickly.
Managing a Small Brand
Their ability to get things done is greatly hindered by managing the budget of a small brand, but both Amy and Melissa are hopeful. "We just keep it really tight in the sense that we're not trying to spend extra money on marketing or advertising. We're very intentional with our brand messaging," says Melissa. That intentionality is what Melissa attributes to helping create brand loyalty around M2U.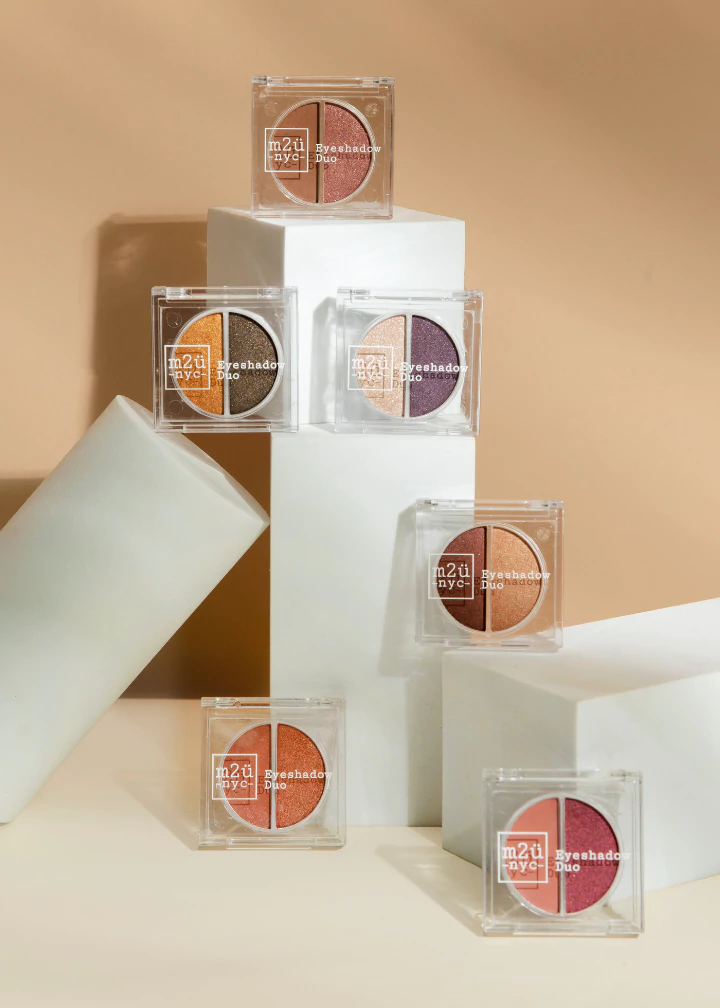 Image Courtesy of M2U
Amy's Intro to Beauty
One of Amy's first memorable experiences with makeup was going to the makeup counter at Macy's in her 20's. Before that she had been living in Taiwan, and hadn't experimented with makeup that much, but after moving to the United States a friend convinced her to try. "When she was done, I looked at the mirror," says Amy. "I was like, 'Who is this?' I was just so shocked. I didn't look like me at all." Before then she mostly wore lipstick if anything.
Despite her surprise in that moment, Amy unknowingly started down a long path in the beauty industry. After receiving her Bachelor's in Engineering from MIT, not the most typical first step into beauty, she went to work for L'Oreal. "My best friend, she's a makeup junkie, and she went to work for Pepsi, she was mad at me. She was like, 'You don't even wear makeup? Why did you go to L'Oreal?'" But despite her limited experience, Amy stayed in the makeup industry working primarily at L'Oreal and Estee Lauder for over a decade.
Image Courtesy of M2U
Beauties Biggest Problems
Her experience in the industry opened her eyes to one of its biggest problems - pricing. Amy recalls sitting in meetings where lipstick that cost $1 to make was being sold for $40. "I was sitting in the meeting, I was like 'Really! Am I the only one thinking this is crazy," she says. "I actually told all my friends to never buy makeup at the full price ever."
In 2018 she started planning M2U with the hopes of offering high quality makeup without the markup. At the time e.l.f., who had been leading the market for low priced beauty essentials, was going down. Amy strove to be their replacement. Though e.l.f. eventually pulled themselves out of their slump, Amy's dream still remained.
Probably the worst day in history to launch makeup.
Launching M2U
On March 1 2020 she officially launched M2U, which Amy says was "probably the worst day in history to launch makeup." Their first two weeks were successful, followed by a plummet. With everyone staying home long term, no one was buying makeup.
Along with COVID related issues, Amy learned that building a brand on her own was more difficult than expected. Finding a fulfillment center for an unknown indie brand felt impossible. "Most people don't even want to talk to me," says Amy. One person gave her some advice by saying "'Most people in your case, they use their garage.' And I was like 'I live in New York, I have a one bedroom apartment, no garage.'"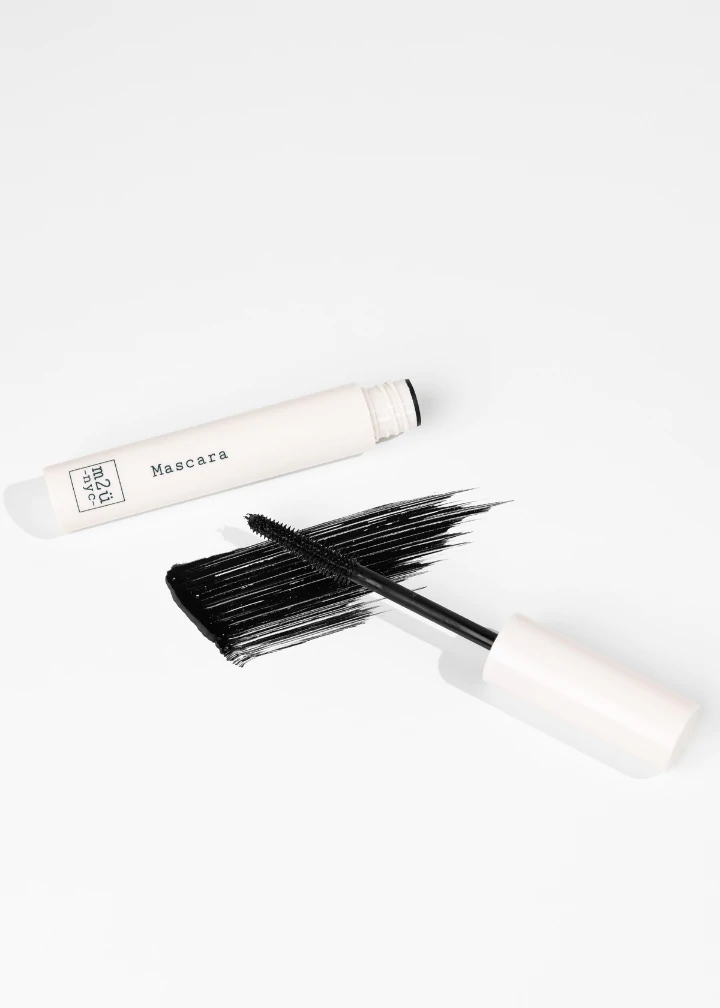 Image Courtesy of M2U
Connecting with Gen Z
Despite issues, M2U found a home with Gen Z. When Amy started the brand she interviewed 400 Gen Z to make sure she understood her core audience. "I really want to start with listening to our core customer base, to make sure I don't just create something only I think looks good," she says.
Their connection to Gen Z seems to be paying off. Amy describes going to an event at the University of Texas at Austin where more than 3,000 students stopped by M2U's booth, creating longer lines than at the booths of other participating brands.
Image Courtesy of M2U
What's Next?
Now that they've wrangled their followers, the next step for M2U is sustainability, but that is not without its own set of hurdles. "It's definitely a challenge for a small brand to be 100% sustainable," says Melissa. "But the fact that we don't have secondary packaging, I really appreciate that. There's no point in putting a lipstick in a box, if you can just wrap it in something else."
At the end of the day, the most important thing for Amy is creating a way for people to be creative and express themselves. "I want people to feel free to experiment but not forced to wear the same thing."