Born out of the need to find products that would work for her while abroad, Dr. Anne Beal started playing around with different formulas for a solution for her own skin. With decades of experience as a doctor and researcher, Dr. Beal adds business founder to her extensive resume with the creation of AbsoluteJoi—a skincare brand that focuses on melanated skin, clean formulas, and simple effective routines.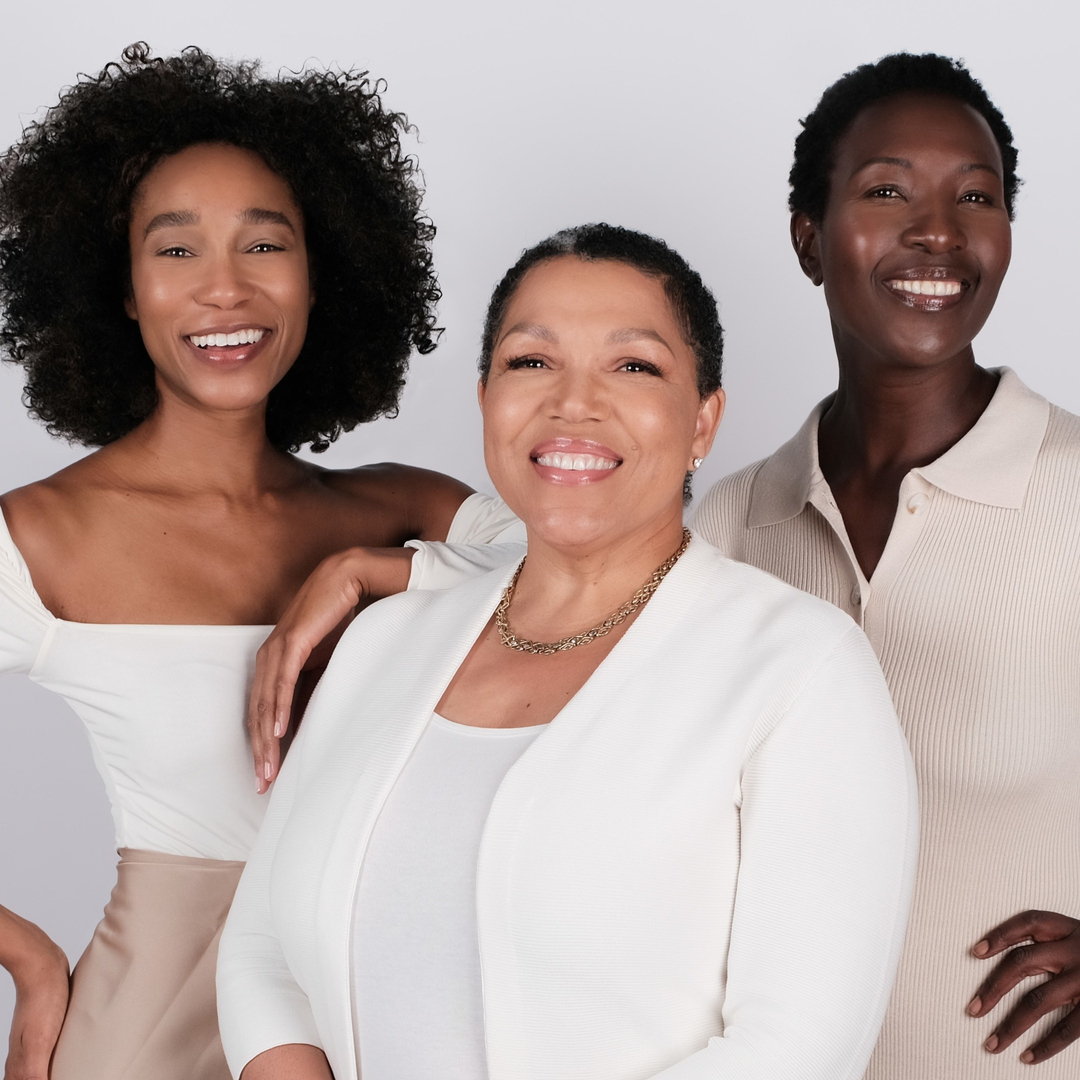 IG @absoluteJOI
On creating Absolute Joi
The origin story for this Black-owned brand started in France where Dr. Beal was working as a physician and researcher for a French pharmaceutical company. "In France, the water is horrible, very hard. I was starting to make products for myself at home because I was really breaking out, my skin was dry and was irritated. I knew that scientifically it was because of the calcium content of the water," says Dr. Beal.
She notes that a friend of hers recommended she visit a shop in Paris that sold skincare and haircare ingredients for people to make their own concoctions. "I had no thought of commercialization at that point, but I went to the store and I was struck that it was filled with Black and Brown women. And I was like, 'Okay, what's going on here,' I thought that it was just myself having issues with my skin but then I saw that there were a bunch of women of color who were also trying to make products for themselves. I said, 'maybe there's something more going on.'"
What Dr. Beal found was astounding research that showed that 70% of women of color don't consider products currently on the market to work for them. "I knew that for myself personally, particularly when it came to anti-aging. Everything on the market was talking about fine lines and wrinkles, but that's not how women of color age. We age with dark marks, we age with freckles, we age with changes in pigmentation," she says.
In a majority of skincare on the market, products don't target women of color, nor do they help with the usual problems that women with melanated skin deal with, like sensitive skin. "I found research that found that women of color are twice as likely to have sensitive skin—specifically 60% of us have sensitive skin. So that means that the products on the market really have to have a different approach from a formulation perspective in order to really meet my needs," she says.
Specifically, Black and Latine women are more prone to medical issues dealing with estrogen-sensitive tumors, breast cancer, and endometriosis, Dr. Beal states. "These are the health manifestations that we're seeing. I knew that I wanted this to be a clean beauty brand just because I wanted it to be high quality. I wanted this to be a product that I would give to my friends and my family. But then when I really started to see the data and the information around clean beauty that elevated that as a priority— especially in communities of color."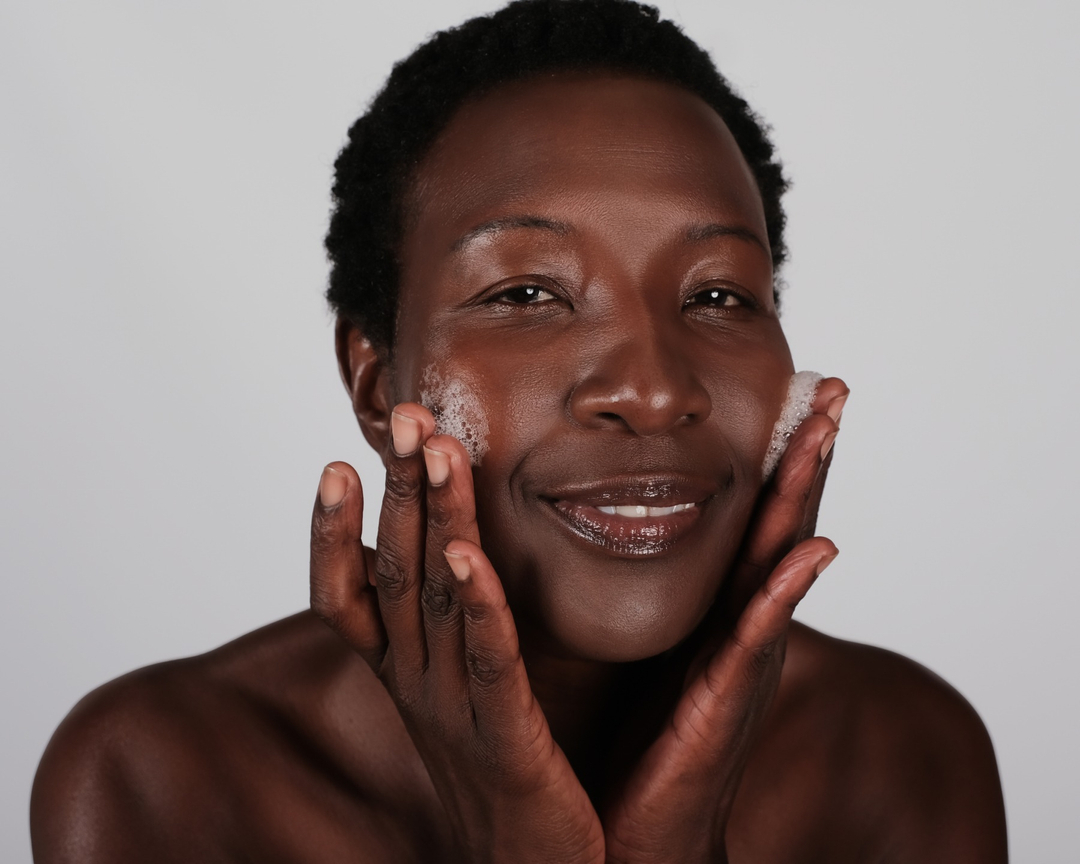 IG @absoluteJOI
On clean beauty standards and Greenwashing
AbsoluteJoi is different from many other beauty brands founded in the United States simply because Dr. Beal was developing the brand in Paris where the standards for clean beauty and cosmetics, in general, are much higher.
"I know from my pharmaceutical background and working in the industry, that the standards for what ingredients can be included in products are much higher in Europe than they are in the United States. I started to keep it as simple as that, and I said that I will manufacture to European standards, not to the U.S. standards. And to kind of get it into context, in the E.U. there are over 1300 ingredients that are banned for use in personal care products, in the United States there's 11.
More than just following the cosmetic standards found abroad, Dr. Beal also wanted to focus on clean ingredients because, in the long run, they are more helpful towards melanated skin. "I wanted to make sure that we have no perfumes and no dyes, because while—from a health perspective—they're not toxins per se, they do cause a lot of skin reactions for people who have sensitive skin, so I thought that was important."
Historically many skincare products that were marketed towards women of color contained skin bleaching ingredients. Something Dr. Beal and AbsoluteJoi are vehemently against.
On non-toxic messaging
AbsoluteJOI wants their clients to see themselves in their advertisements, that's why you'll find diversity and transparency in every aspect of Dr. Beals's brand—including her own Instagram. "Every time I post I will say if I'm wearing a filter or not, or if I'm wearing makeup or not, just because, I mean, we're real people and I want to be inclusive of that." She continues, "The way that I think about it, it's not just in terms of non-toxic products, but it's also non-toxic messaging and non-toxic standards of beauty."
The target audience for this clean beauty brand is women of color over the age of 35, and Dr. Beal wants the marketing and advertising to match that. "I try not to use terms like anti-aging because I don't want to talk about fighting against ourselves or fighting against our skin. What I want to talk about is a positive, healthy approach to taking care of ourselves. And taking care of our skin. So I define it very broadly in terms of not only the formulation but in terms of non-toxic messaging and non-toxic beauty standards."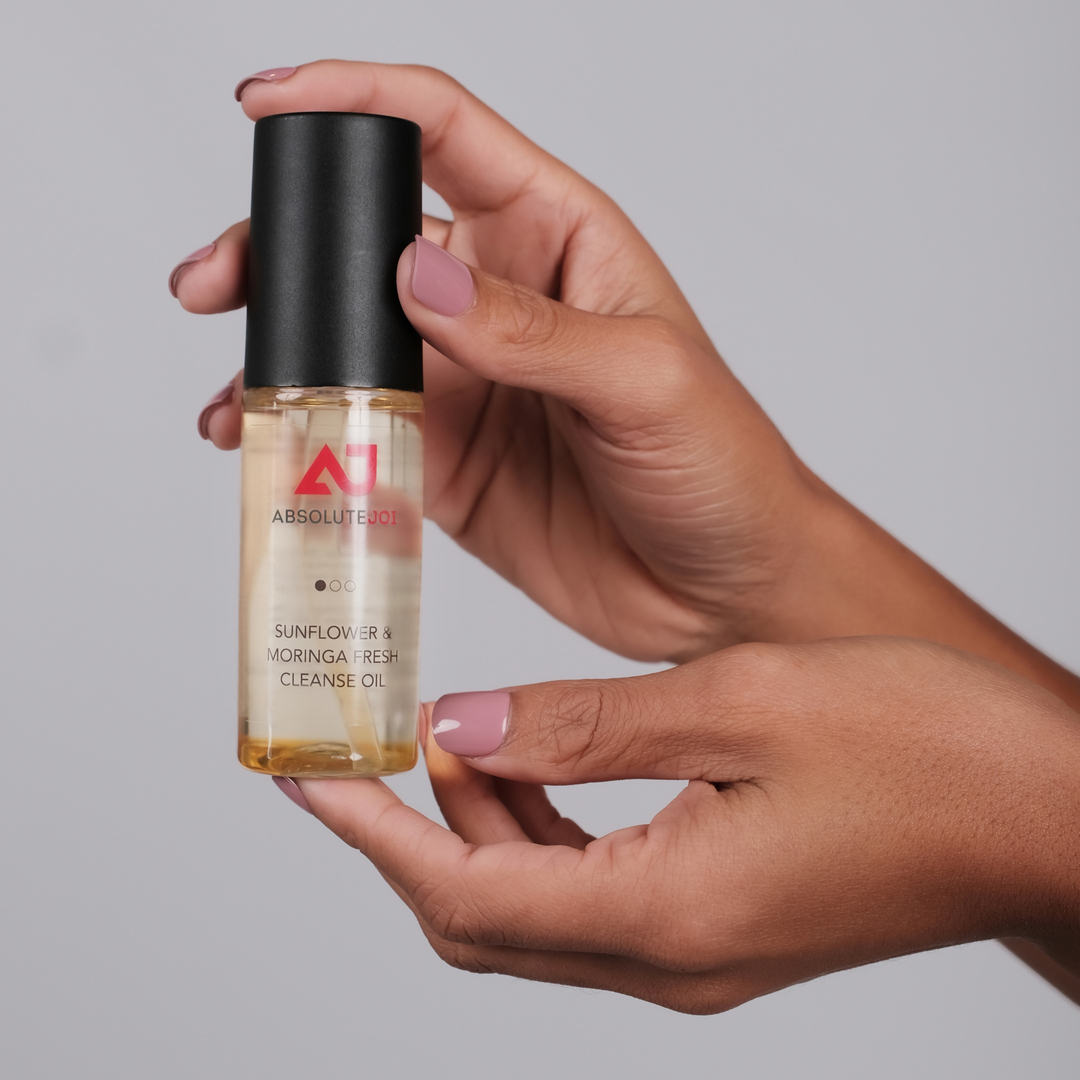 IG @absoluteJOI
On Women of Color's skin concerns
Dr. Beal has stated it before, AbsoluteJOI was created to combat the skin concerns that she was dealing with along with the common ones that Black women and women of color deal with. Common skin concerns include hyperpigmentation and inflammation caused by sensitive skin.
"The number one complaint is dark marks—dark marks are always a sign of inflammation, whether it's caused by sun damage or whether it's caused by acne, the underlying root cause is inflammation. So using products that are very rich in antioxidants really helps calm your skin and makes sure that it stays healthy."
The other major skin concern for melanated skin, finding an SPF that actually works and won't leave a white cast. AbsoluteJOI offers a sunscreen that is tinted to work for varying darker skin complexions. "It was important for me to have a sunscreen because it's great for skin health. It's also important for preventing wrinkles and dark marks. I wanted it to be a mineral sunscreen, but mineral sunscreens tend to leave a white cast so it's a real pain in the butt for many of us who have darker skin tones—even myself being very fair skin." She recalled a story of a time she went to the beach with her daughter, who mixed her foundation with sunscreen so it would match with her complexion. "That's the key. To actually add a tint that's not meant to hide your skin, but to hide the white cast."
On the same spectrum, where sunscreen is needed so is retinol. And for women of color finding a product that is sensitive enough for their skin was a constant problem Dr. Beal saw. "I was shocked to find that there are so few brands that target black women that actually have a retinol offering and that is really the gold standard for anti-aging." The AbsoluteJOI retinol is full of skin-loving ingredients like jojoba, argan, rosehip, and moringa oil to work with sensitive skin while nourishing and regenerating skin.
On finding JOI
"I struggled to find a name. I really wanted to embrace the fact that women of color are everywhere—that we're global. I was also trying to find something to capture that skincare should be fun—in the beginning, I was saying work with your skin, not against it." After feeling stuck in trying to find a name, Dr. Beal finally found it with her daughters' names.
"I took a letter from each of their names and was working with something and then I came up with JOI. We're like, 'Okay, that's what we'll call it, we'll call it joy—JOI.' And then my husband said, 'Why not Absolute JOI because that's really what they are.'
And with that wholesome family connection, Absolute JOI was given its name.
On the future of AbsoluteJOI
Dr. Beal is all about keeping it real, from the ingredients used in her brand's products to the vision she has for the future of AbsoluteJOI.
"I would like to grow AbsoluteJOI to a size where we have a community of employees, where people are able to come and work with us and really expand professionally and be respected. The challenge around, not just Black beauty but beauty, in general, is that it is a business. I would love to really see our businesses reflect the people who are consumers. Black consumers are uber consumers in hair, skin, and makeup, and it would be nice to see us reflected in the C-Suite as much as we're reflected at the cash register. I would love to see the industry just be more respectful of us as consumers, a lot of the focus in the language is preying on our insecurities rather than lifting us up. Every single woman has at least one feature that she loves. Every single one. And most ads start with, 'Oh, are you trying to fix this problem? Are you trying to fix that problem?' I would love to see us being instruments in lifting women up rather than preying on our insecurities."
Have you tried any products from AbsoluteJOI? Leave your review below!