To create your own beauty brand, you have to be creative, smart, and find the perfect balance between the big ideas and what's attainable—but most of all, the trait you need to have if you're going to take the big plunge into the world of entrepreneurship, is bravery. Brandi Leifso, the founder of Evio Beauty, has that in spades.
"When I was 21, I was living in a safe house women's shelter due to domestic violence," she says. "While I was there, I taught myself how to use photoshop to mock-up products and I escaped life while on my laptop creating a 'make-believe' beauty brand. I got the courage up to shop the catalogue around to local boutiques and make pre-sales and to my surprise, people bought it." In order to make her dream products, Leifso simply Googled how to get a manufacturer, and the rest is history. "Evio changed my life, built community and my outcome helps other people to dream, and dream big while always remembering where you came from, always giving back and leaving the world better than you found it, no matter your circumstances."
We asked Leifso to share some of the hardest lessons she's learned since launching her brand, exactly what "clean beauty" means for her, and the unique way in which Evio allows clients to make charitable donations when shopping (they've raised over $500K). Be sure to tune in at 7pm EST TONIGHT on the app for a live drop with Leifso, and read more below.
On Evio's hero products:
"Our Lip-spo collection for sure! Every shade is named after someone who inspires Evio. Just like the people who inspired them, each lip gloss has their own personality. You can find out which lip gloss matches your personality with our quiz - HERE. People always get excited when there's a color that matches their name too. There's Val (our #1 best selling color) Brooke, Susan, Maple and Lise.
They're non sticky, super hydrating and are made without water so a little bit goes a long way, and our little 3g fill equals that of a 6g fill of a lip gloss made with water."
On the product names:
"All of our products are named very intentionally. The Lip-spo collection is named after people who inspire Evio. Character concealers; Humble, Loyal, brave, Amazing, Kind are named after characteristics derived from members of our Evio community. We are most excited about new products that are launching this spring and summer, including Lip Serum in two shades; 'Did I Make Myself Clear?' and 'Be Blunt'. 4 shades of Velvet Color Sticks named; 'In a World', 'Where You Can', 'Be Anything', 'Be Kind'. All with stories of why we chose those names based on our experiences and the help of our community including a product advisory panel made up of industry experts and community members."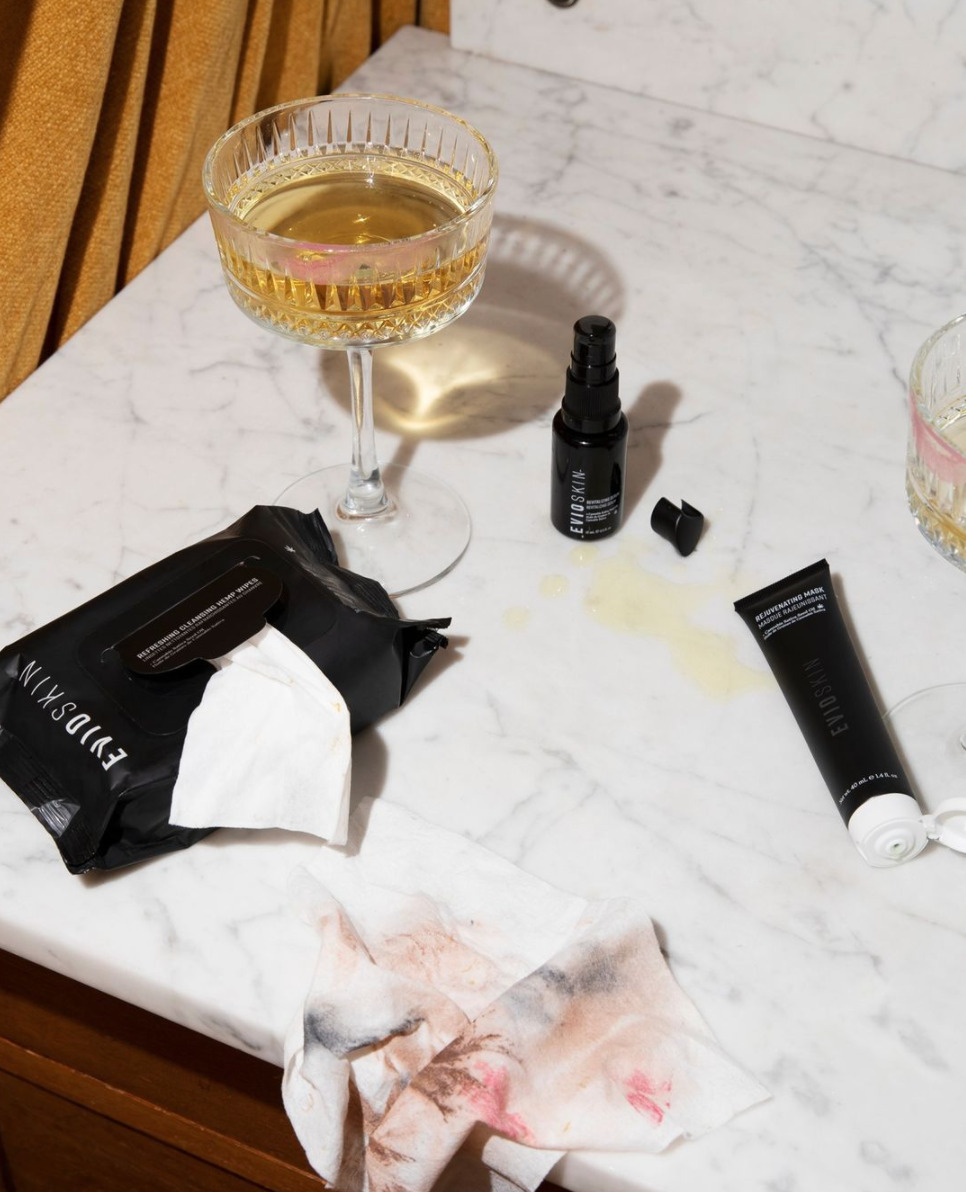 Instagram @eviobeauty
On the hardest parts of being a beauty entrepreneur:
"There are so many! From a tactical business side; Cash flow management & hiring the right people have been some of my hardest challenges and lessons to learn.
I strongly believe that the biggest hurdles in business are overcome when you challenge yourself to grow as an individual. Letting go of expectations and caring what other people think of me, or needing other peoples' reassurance and getting to really know myself, and getting to re-know myself at every one of life's milestones have been challenging and so rewarding.
Trying to create a space in conscious beauty that is just built differently comes with it's own challenges too; often people won't understand the vision until they see it. Striving for my vision is an ongoing journey which means that I often feel misunderstood. The lesson in that has been to keep going, one day everyone will see what I saw."
On what "green beauty" means for Evio:
"We strive to always be growing our knowledge for ingredients and as we know better, we do better. Evio uses natural ingredients when possible but also understands that natural doesn't always mean better. Breaking Stigmas is what drives us as a company, so it's no surprise that we LOVE to break the stigma that clean products don't perform as well as their synthetic peers. We ensure that the performance of our product comes first. Our ingredients are sourced globally and manufactured in Canada, Italy, and Korea.
Just as important as what goes in our Evio bottles is how it got in there. It is at the top of our priority list that they were creating in a safe and happy work environment. We pride ourselves on our close relationships with our manufacturers.
Our hero ingredient in a lot of our products is hemp which is Canadian grown in a heavy regulated industry. We like this level of transparency which isn't always easy to find in cosmetics ingredients.
Another example is that some of our products have palm oil. We go through great lengths to ensure that the only palm oil used in our products are RSPO Certified and that the production of the oil did not contribute to any deforestation or eco-system disruption. Evio is Cruelty-Free, Vegan, Gluten Free, Toxic-Free, Paraben-Free, Ethically and Consciously Produced."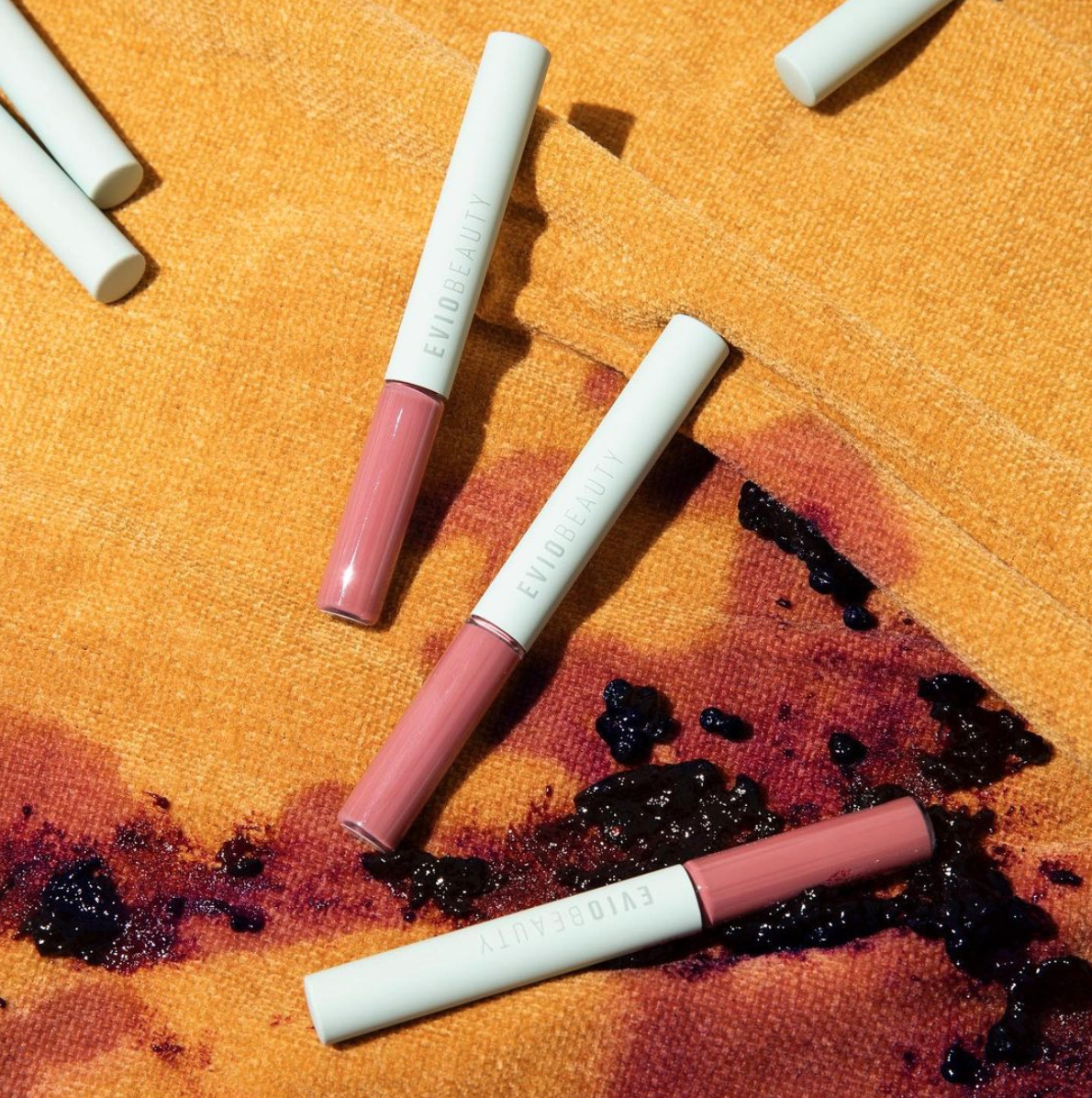 Instagram @eviobeauty
On their charitable initiatives—with every Evio purchase you can choose from a variety of charities and receive a discount:
"We are often changing up the options of charities to support depending on what campaign we have in that moment and ensuring that the support is flowing to a place organically and that everything has intention behind it. For example, when have a skin campaign with our Cannabis Sativa Seed collection, the charity we choose to support is The Last Prisoners Project which is a nonprofit organization dedicated to cannabis criminal justice reform. Or for mothers day, we are supporting Mamas for Mamas an organization that is a charitable organization that supports mothers and caregivers in crisis by providing ongoing support to individuals and families facing various poverty-related struggles. Throughout the year otherwise, you can choose from these charities that are near and dear.
Some of the charities are even ones similar to the ones that helped me in my darkest hours and sincerely changed my life. It's a small way for us to support in the big impact these organizations have in our communities and help make more happy outcomes like mine."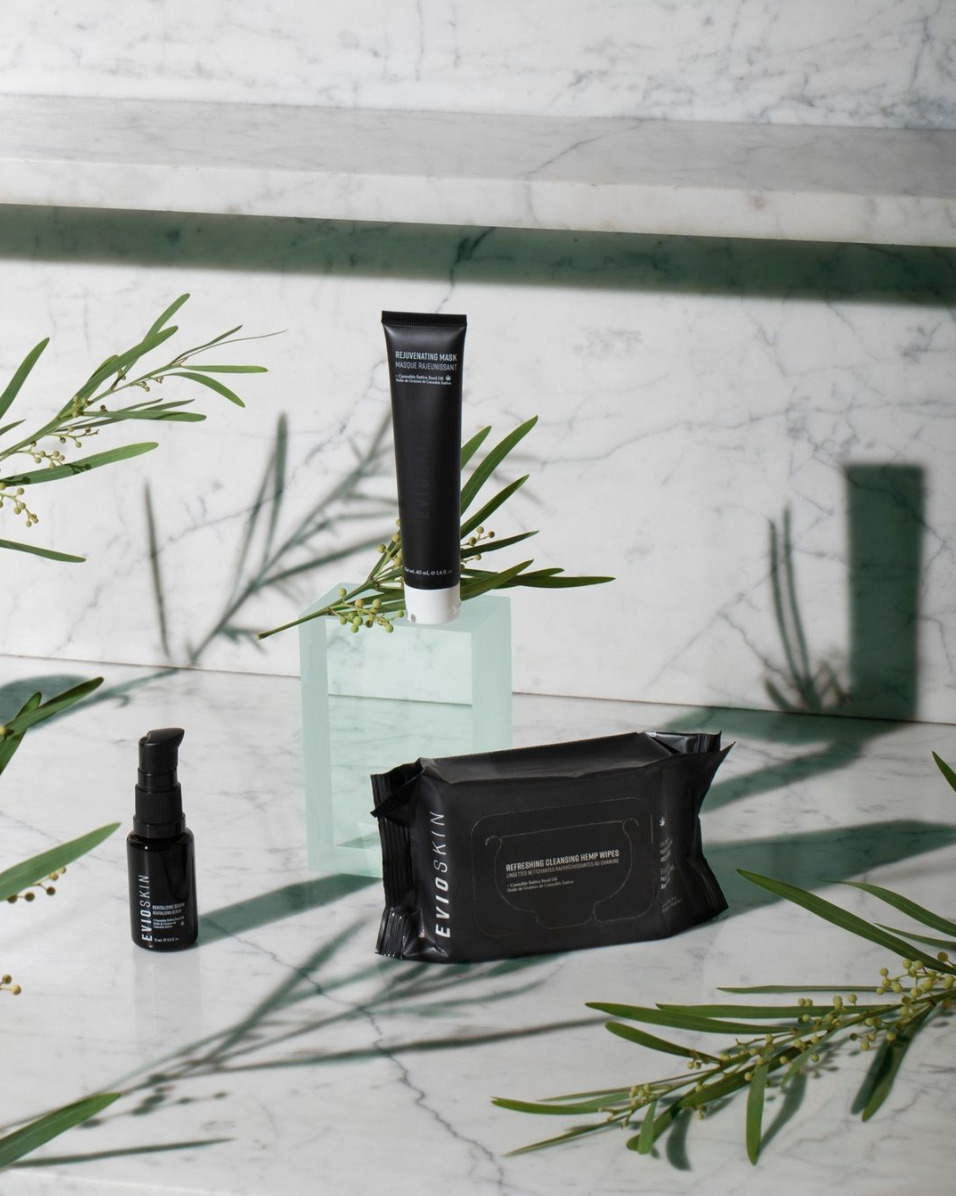 Instagram @eviobeauty
On upcoming drops:
I dropped a couple hints above of two spring/summer drops—I was so excited I couldn't help myself haha. Let me share with you how incredible our new Lip Serum's dropping this June are. My favourite is the tinted Lip Serum in the color 'Be Blunt'. The texture is incredible and it is packed with the healing power of hemp which is high in Omega 3,6 & 9 all in which helps repair the skin barrier and lock in moisture. Perfectly paired with peppermint which cools irritated lips along with vitamin A & C. This lip treatment is next level!
Join Brandi Leifso LIVE tonight on the app at 7pm EST to get your hands on some Evio Beauty. Already have some? Drop your review below!