Springtime is usually the kickoff of "festival season," an unofficial season that many beauty brands are more than happy to accommodate with colorful, glittery makeup and hair products for your most stand-out party looks. Perhaps they too are trying just as hard to get onto those Best Festival Beauty Looks round-ups.
Well, festivals may be rain-checked indefinitely at the moment, but these launches are still on, and one that caught our eye at SGHQ was the Anastasia Beverly Hills Norvina Electric Cake Liners — two compacts of three colors each. Anything neon catches my eye, really. And neon makeup is tricky — getting the formula right at the highest amount of fluorescent wattage is not an easy feat, while keeping it FDA-approved. I'm not a scientist but I will say that neon is hard.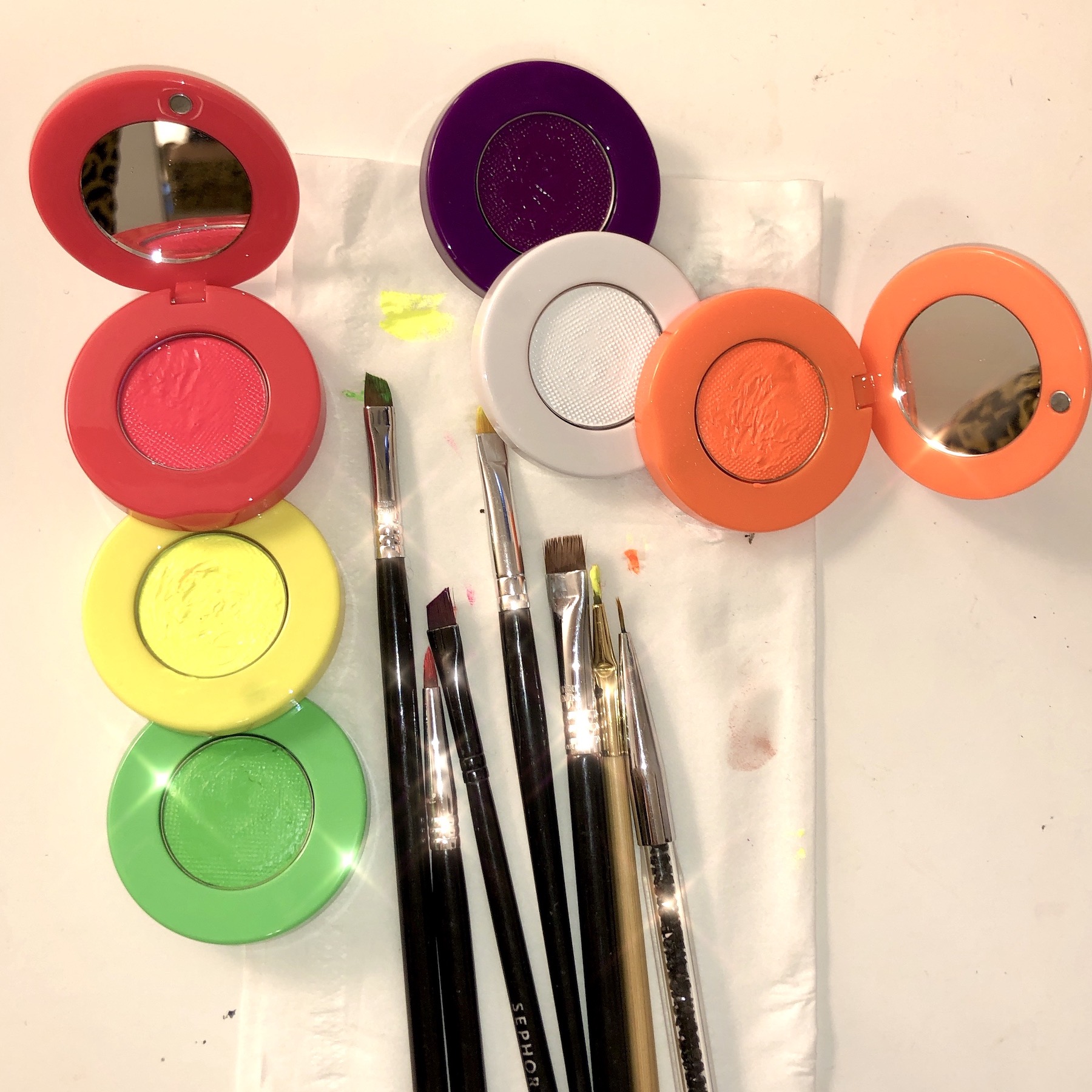 Please respect my process.
About the liners
The swivel trios are an interesting packaging choice for a semi-wet product. The "cakes" have a dense mousse-like texture and when you add a mixing medium or water (I used a couple drops of Anastasia Beverly Hills's Dewy Setting Mist) and dip a liner brush into it, it becomes a pigmented liquid liner. The amount of liquid affects how opaque it is, and that's a learning curve, as I experienced upon first trial. (If you try to use them sans mixing medium, they are trash. I tried.)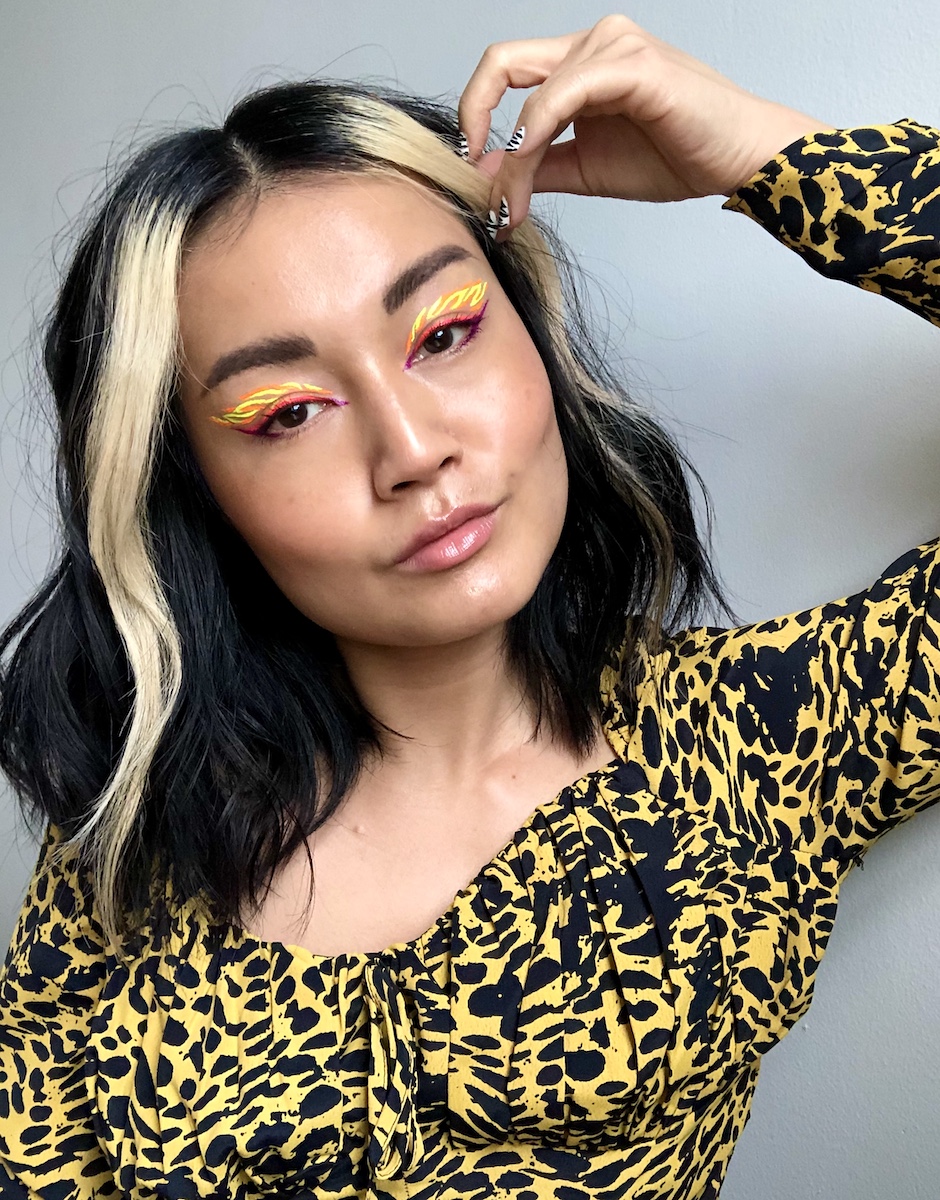 The result
I used both compacts—every color but white—to create this firefox eye. It was difficult. it required an eyeliner brush for every color and for the yellow and orange flames I used a really thin nail art brush. Also, a TON of thin cotton swabs to clean up lines. R.I.P. to those cotton swabs.
The liner formula is best when you use the least amount of mixing medium to just wet the brush and pick up pigment. I found that after adding a tad bit too much mixing medium, the more I dipped my brush into it and mixed it around, it tended to clump up on the brush and give me streakier lines.
My tips
The good news, is that once it was applied and dried down, it was pretty smudge-proof (unless you really pressed down and smudged). However, a bit of soap and water pretty much decimates it all, so this is definitely not a waterproof formula. For an intricate look like this, you definitely want to use a heavy-duty makeup-setting spray.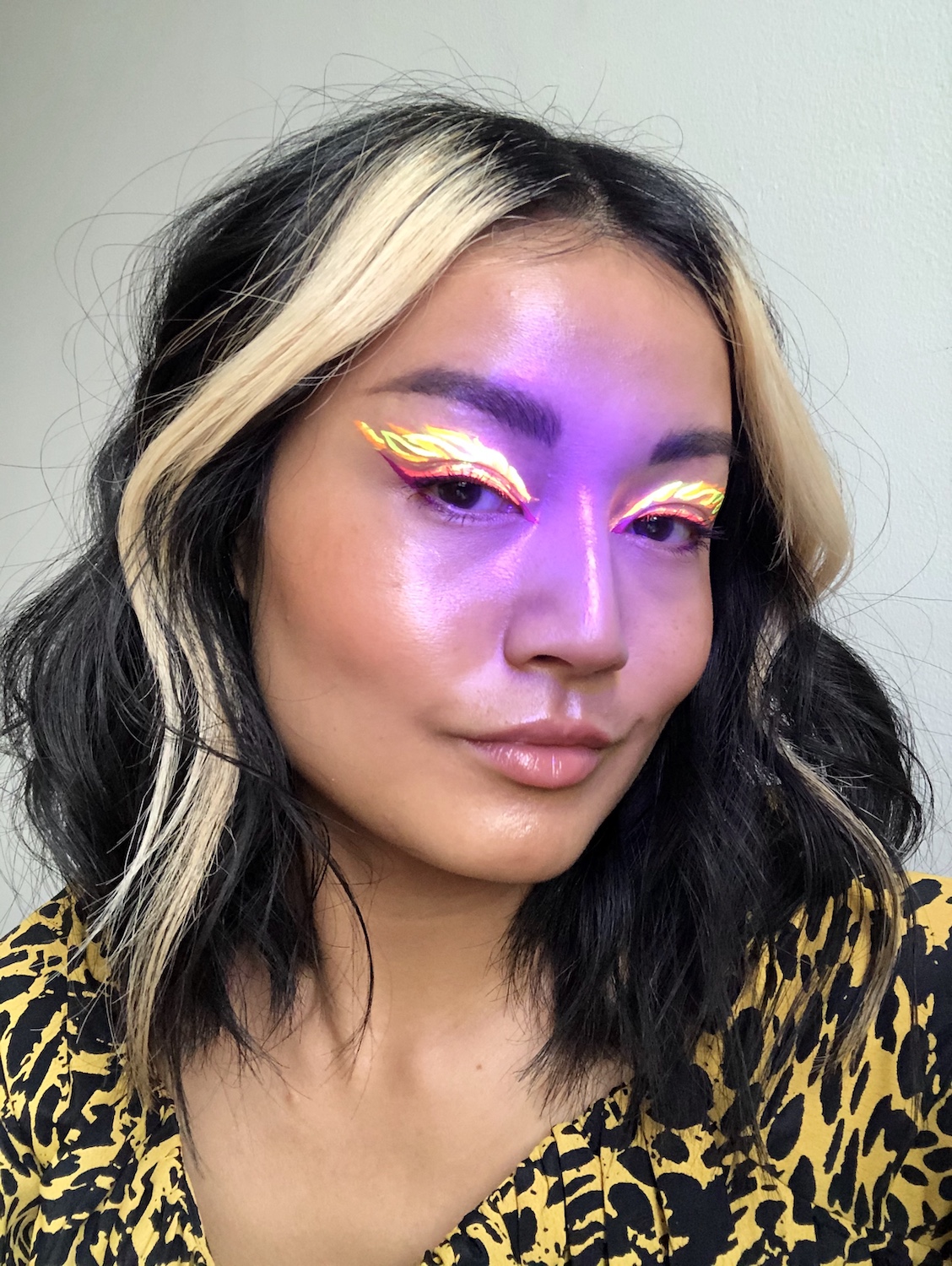 These have a neat party trick, though: it's blacklight responsive! So when you go to the rave, your eyeliner will be standing OUT. I had a tiny blacklight flashlight (thus, the purple halo in the middle of my face) to demonstrate the "electric" in these Electric Cake Liners.
These will be available on May 11 on their website, for $30 each compact. That's not a bad deal for three eyeliners, but you can't choose which three they are since they come in the trio they're set in. If I had my way, they'd be sold individually in packaging that was able to stack together.
What are you favorite neon liners? I missed the boat on those limited-edition Fenty Beauty Vivid Neon Liners but I've heard good things about Suva's neon pigments. Someone do a side-by-side comparison please?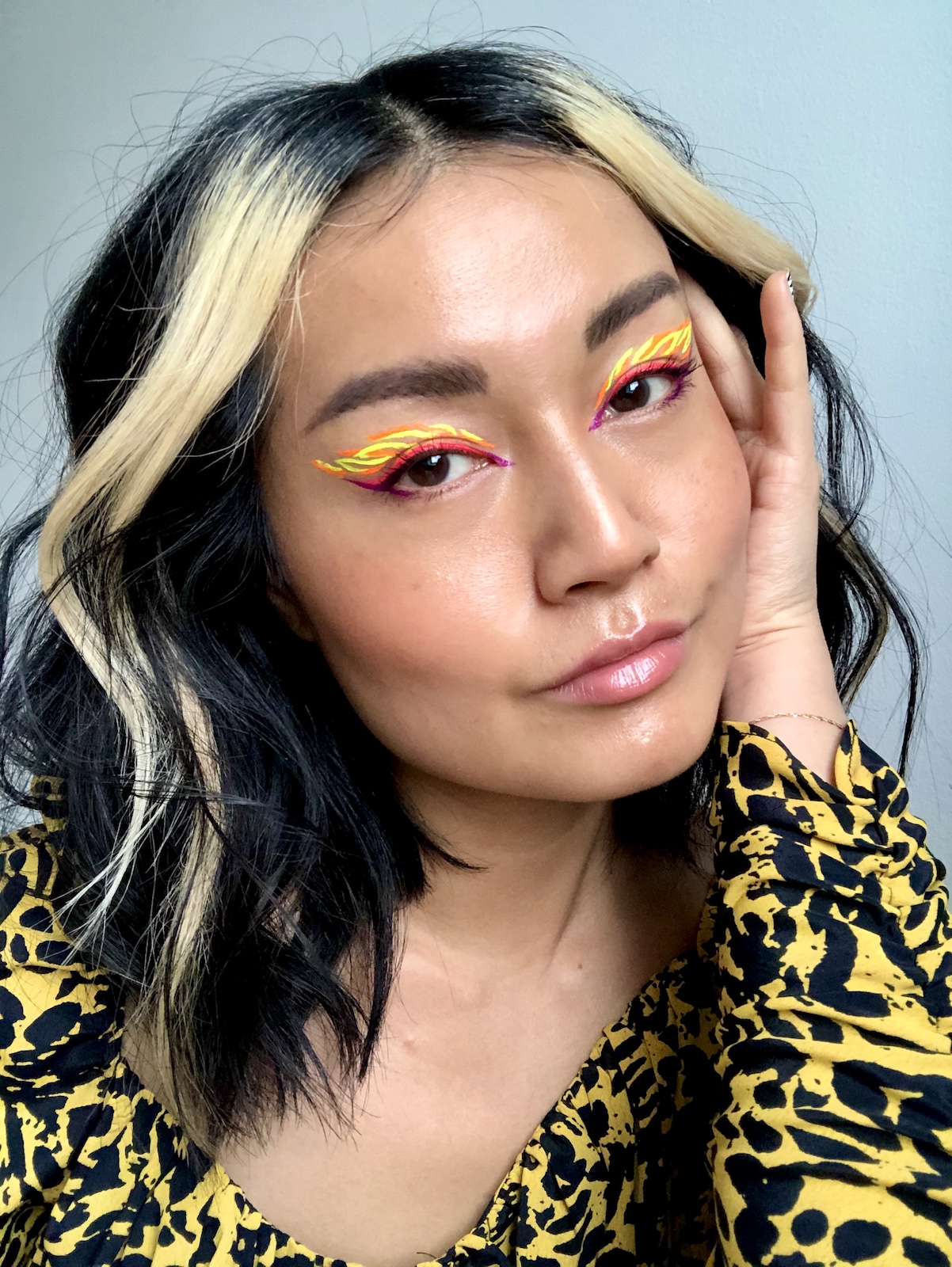 I leave you with this selfie because this firefox-eye took SO DAMN LONG TO DO.