Facials are a bit like healthcare in America — necessary for your skin's most optimal health and beauty but generally more expensive than you can reasonably afford, so you put them off for as long as necessary until there's some big issue you need to take care of. At-home facials however (the homeopathy of facials, if you will) are available any time and generally can benefit you as much as your products are effective. Face masks and peels are the basics, but facial devices are a step up. Yeah, there's jade rollers and gua sha stones, dermarollers and dermaplaners, but when it comes to the creme de la creme, a microcurrent facial device is le device. Of all of them, the Ziip Device is one of those celeb-favorite, gimme-gimme products. It's chicly designed, easy-to-use, well-lauded...and $500.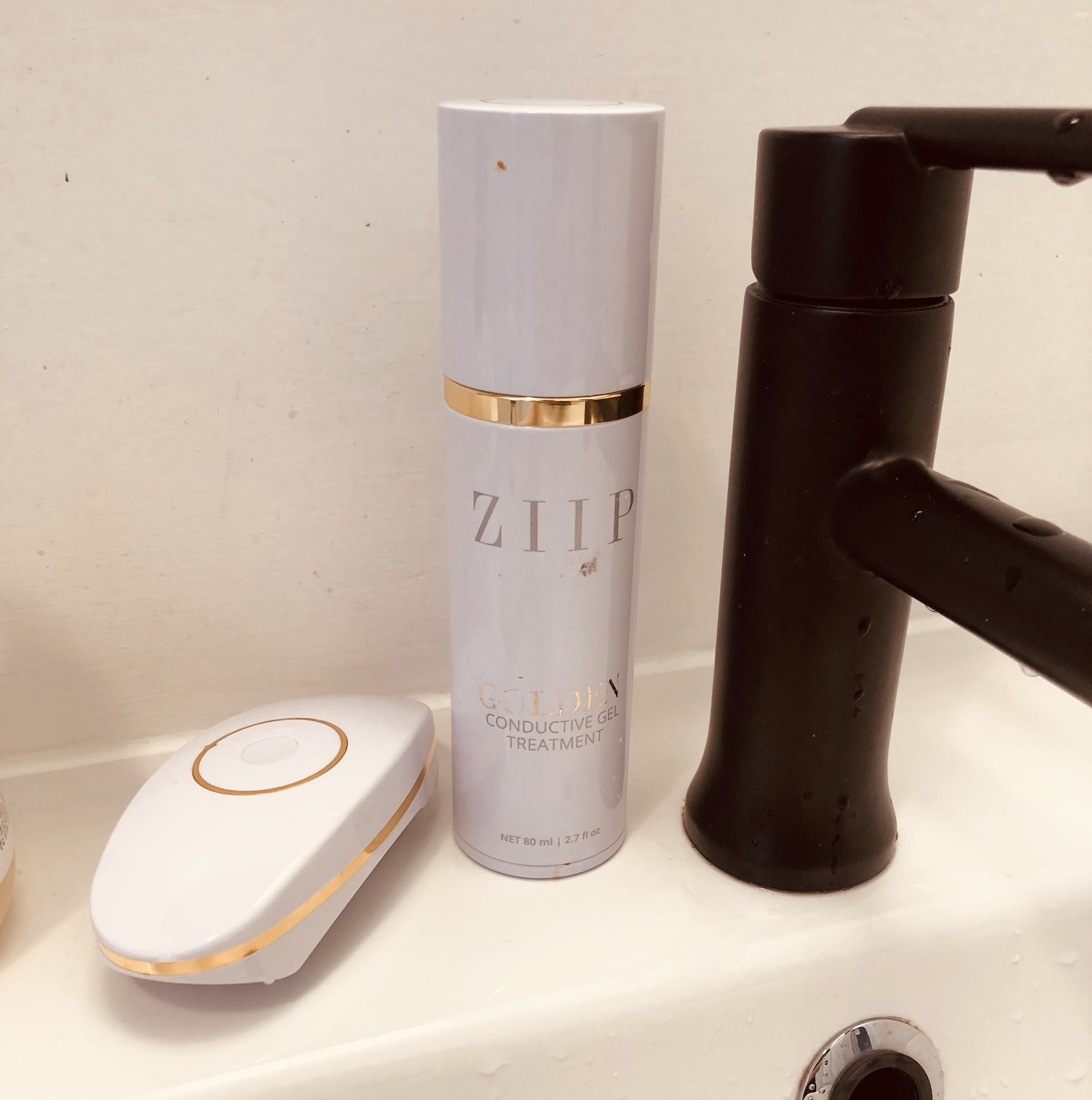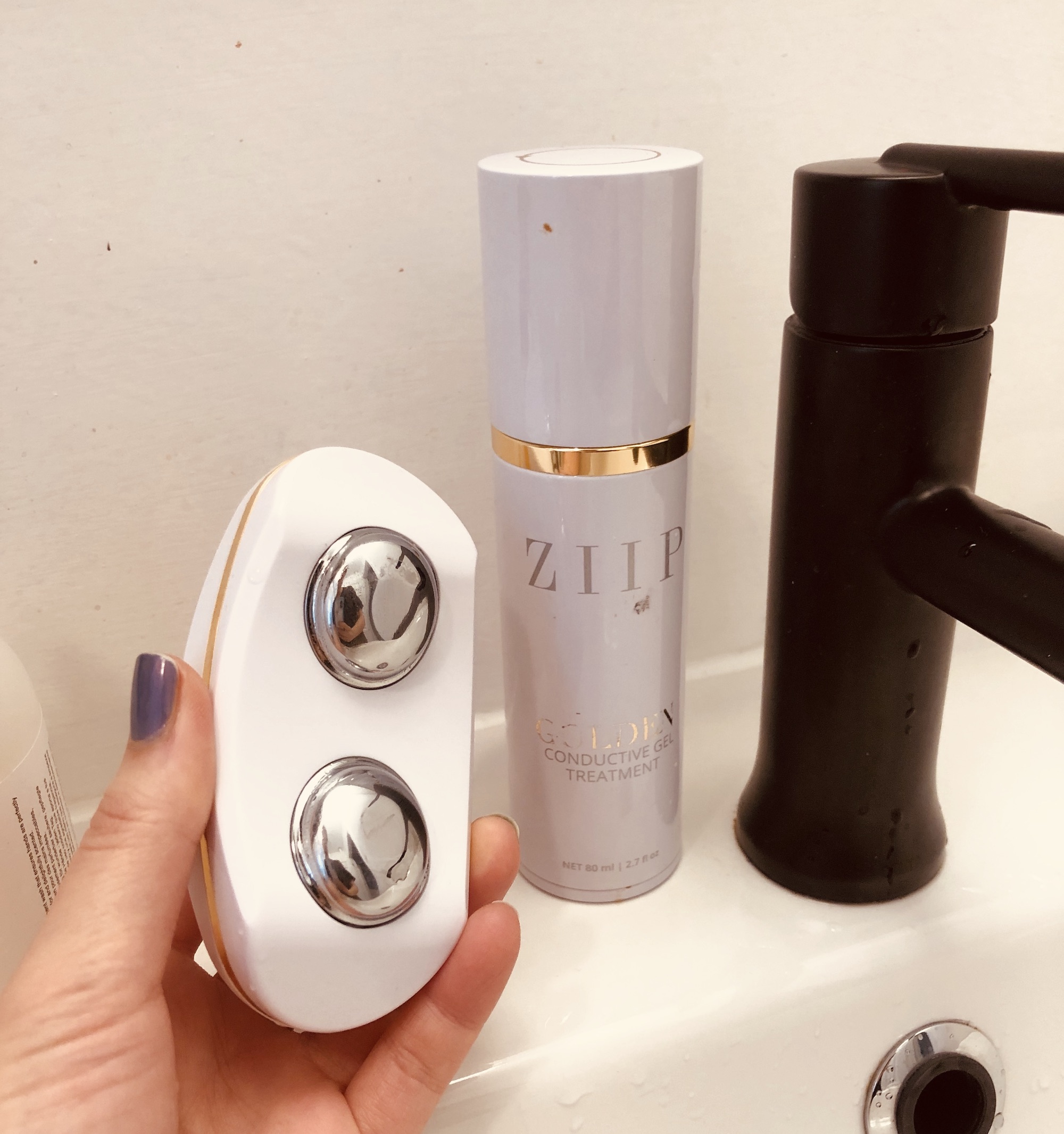 How it works:
The way microcurrent works is that the two metal prongs (or in the Ziip's case, nubs) on the device send mild electrical currents into your skin that stimulate your skin cells to "create more collagen and elastin, decrease onset acne, increase circulation, accelerate wound healing, and repair tissue," according to Ziip's website.
As an at-home device, this uses nanocurrents so it's really mild (doesn't feel like a shock at all, just a vibration). I've gotten a proper microcurrent facial from a pro with pro tools and WOW does that one really zap your face (again, not painful, but a bit tinglier). Other than the above purported benefits, the immediate effect of these treatments is the firmed and lifted look it gives your face. Puffiness is deflated and your whole cheekbone situation looks instantly snatched. Makes sense why it's such a popular red carpet treatment.
When to use it:
I like using my Ziip device before events where I know photos will be taken and when I wanna throw a (cheek)bone to the 'Gram. And sometimes when I wake up so unbelievably puffy, I'm glad I have this little zapper on hand to...handle that.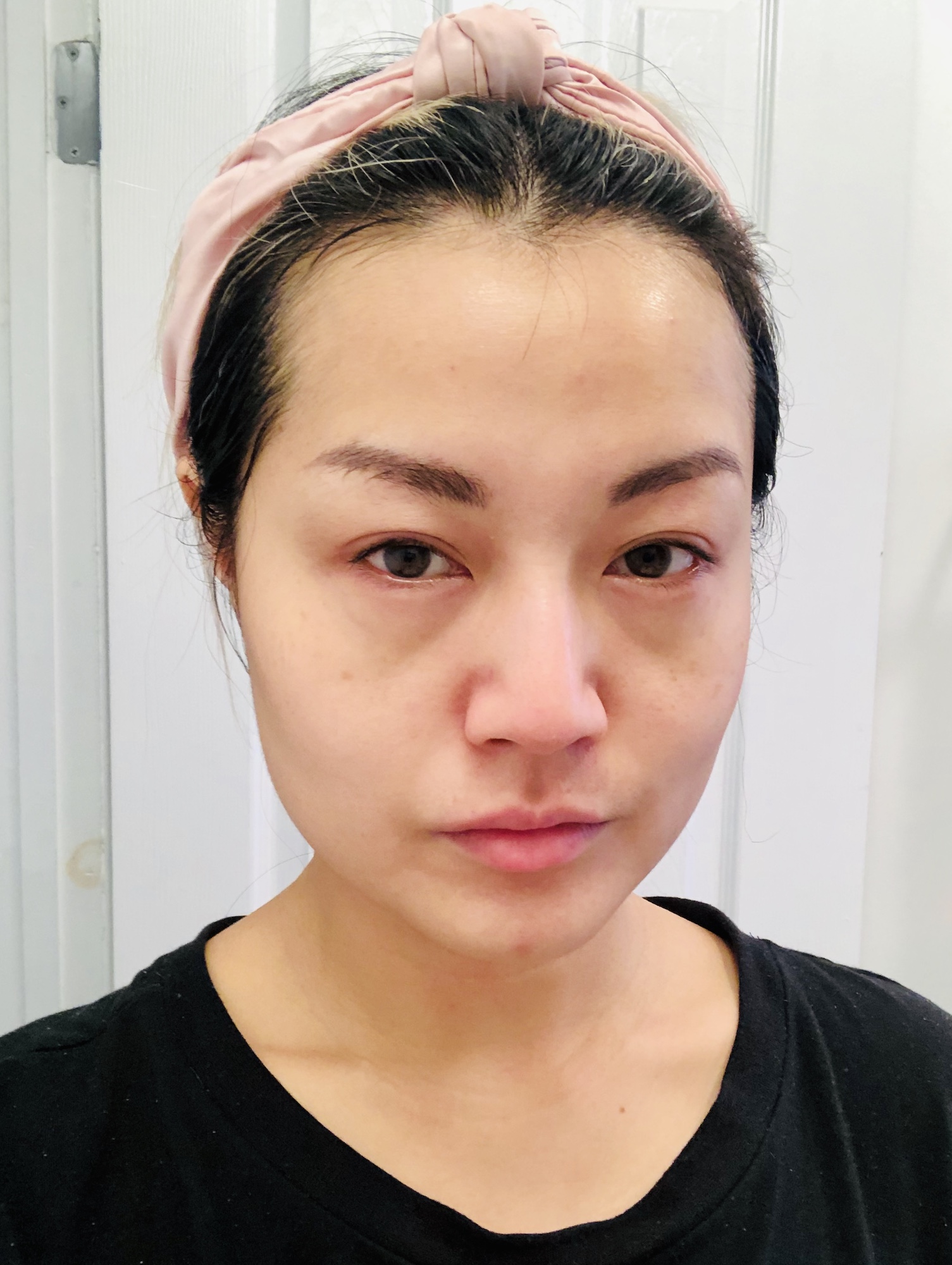 Mornings like this one.
You have to glob on the conductive gel so the prongs can send nanocurrents through it to your skin. Ziip offers three kinds of conductor gels with different actives, peptides, and in the case of the one I have, 24-carat gold. It's meant to be like a skincare face mask on its own along with the electric boogie-ing it assists. It's not... cheap however, the cheapest one being $80 and going up to $130. Some bloggers have said that you can use almost any gel — even aloe vera gel — just to give the electrical currents the necessary medium to travel through, so that's an option.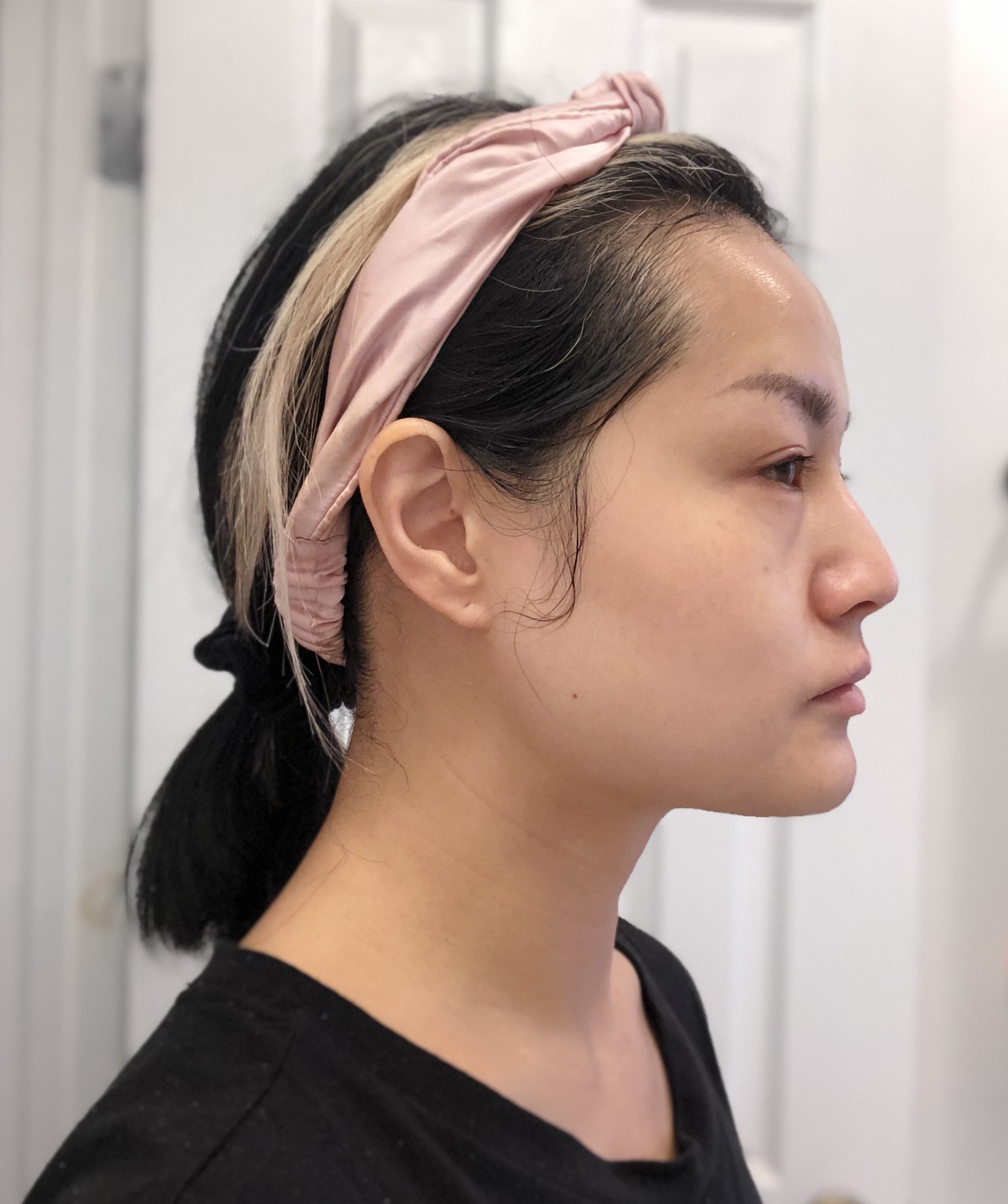 My pre-Ziip profile
Once you're all gelled up, click on the device and drag it down your neck, outwards along your jawline, upwards from chin, cheek, to temple, and up your forehead. There's a little pamphlet that shows you how to do it, or you can sync your Ziip device with an accompanying Ziip app and follow a few different video tutorials that sync with the device — pretty cool.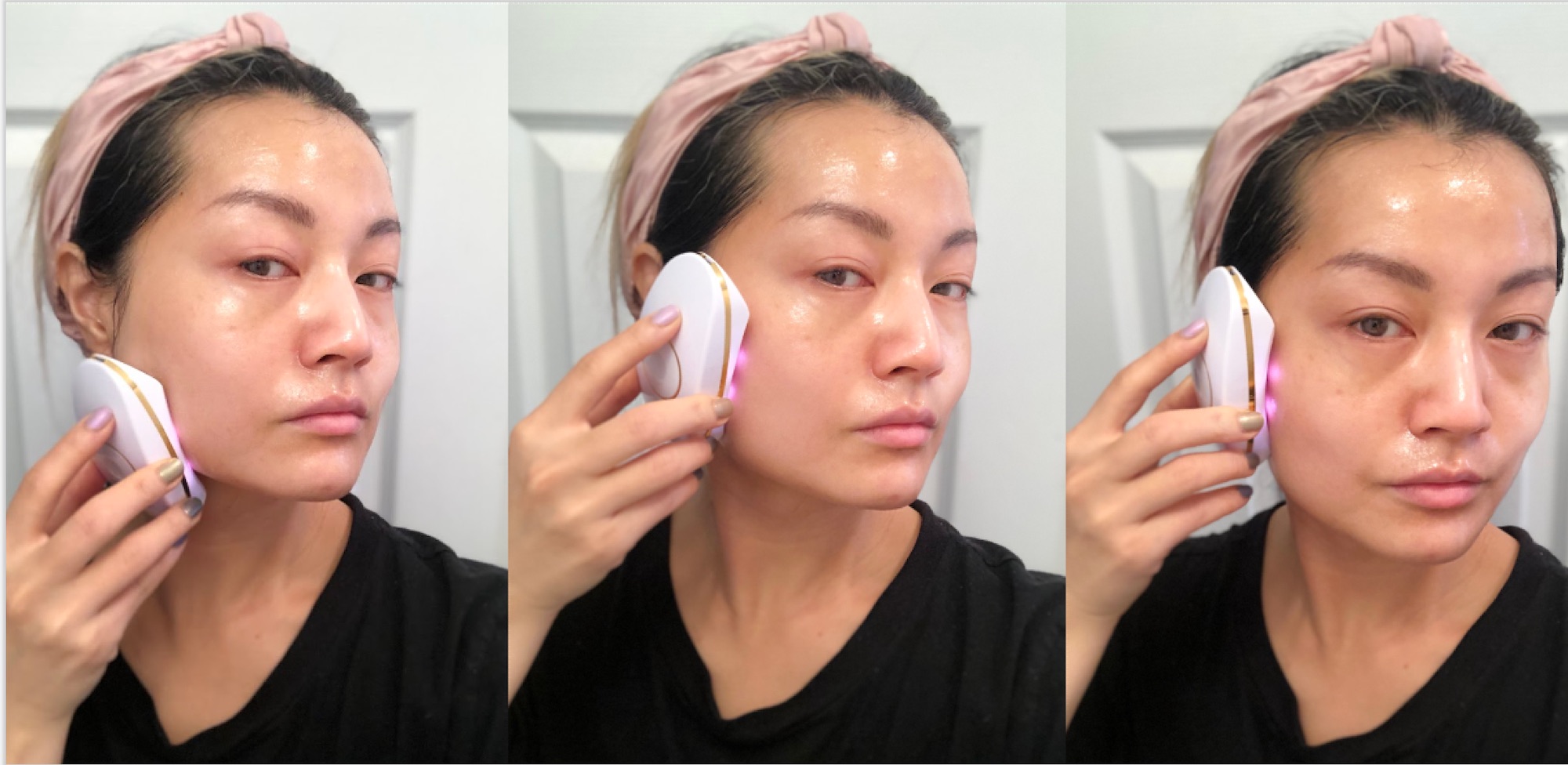 Ziiping the morning away
How it feels:
The treatment sessions are from 5-10 minutes and the device will do a gentle buzz when you're done with each pass, so you can get an idea of how slowly to glide it across your face (depending on how big your face is, I guess?). It will feel tingly in certain areas, usually around my eyes and around the perimeters of my hairline — a similar nerve sensation to when your eye twitches. Oh, and when you do your forehead it absolutely tingles on the top of your head, which feels like your scalp is being tickled. Am I zapping my brain? Probably. But maybe it means it will work better, after those brain cells are being stimulated. Who knows!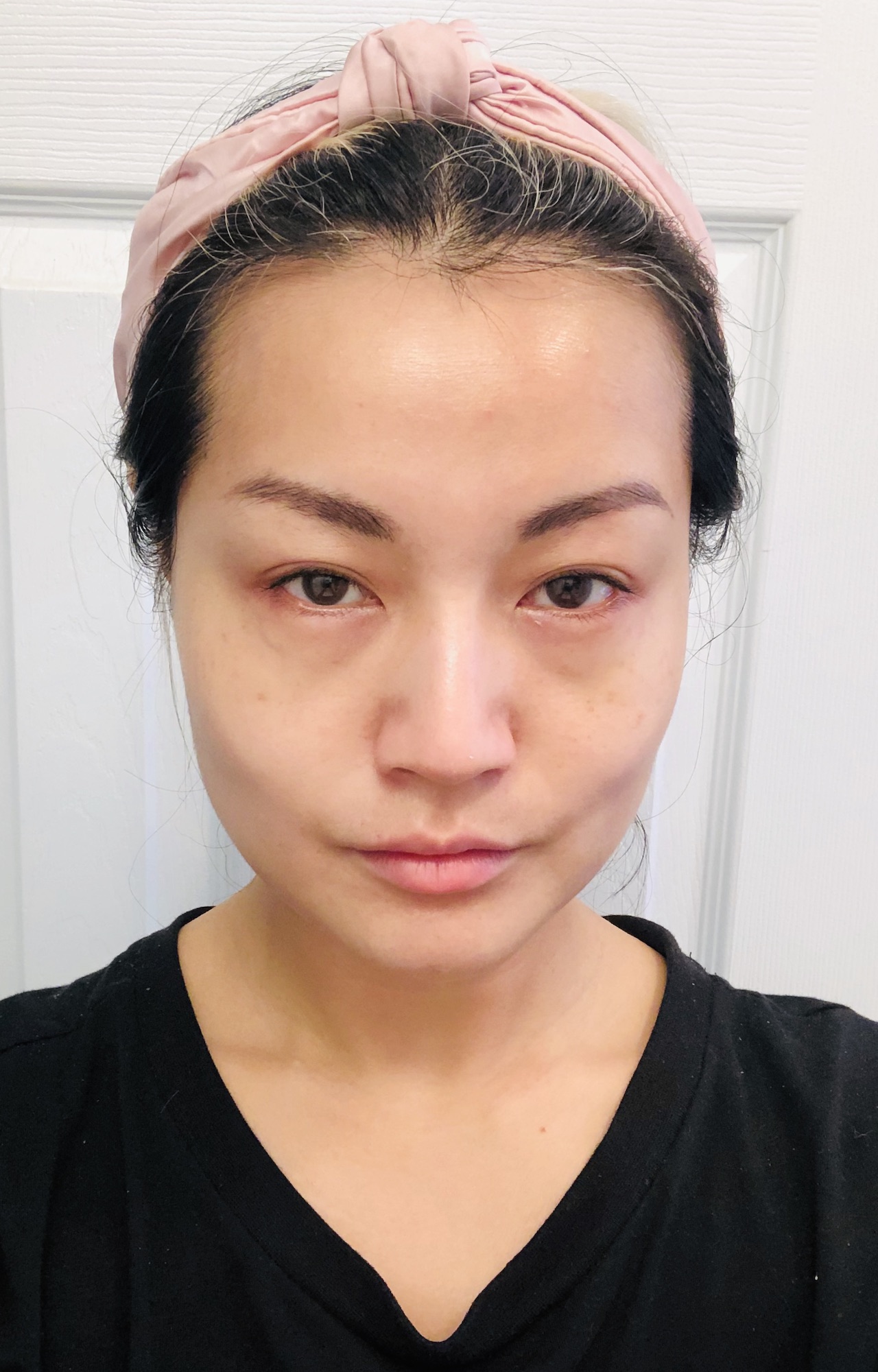 After
My final thoughts
The results are pretty true to form. I can't speak to the inner collagen production and whatnot, but this does a noticeable yet subtle sculpt to my face that's great prep for either a chill enhanced no-makeup day or a full makeup showstopper. I mean, for $500, you can use it...forever, compared to going to a spa for a microcurrent facial, which, depending on where you live, will run you into the hundreds anyway (but for a one-time intense treatment).
If you live the kind of life where your face is your meal ticket, this is a really handy investment. I do think that with regular use it could stimulate all the things it says it stimulates, but I'm not that disciplined with using it, to be honest, and generally only break it out for "special events" or when I wanna stunt. (That Golden Gel is expensive and I only have so much of it!)
I mean, it works. The visible effects are instant but temporary, so you can count on it for that at least. It just depends on how much a subtly sculpted face means to you. If anything, keep this in mind for any wish lists you have. As far as luxury beauty goes, the Ziip is certainly up there but not unattainable (hey, I believe in you). Plus, for the savvy beauty budgeter, you can find it with lots of stockists who have beauty sales, so it's just a matter of plotting.