I've been hooked on gel since my first pair of chrome nails, so when social isolation started and I couldn't get them replaced, I watched them pitifully grow out until I was forced to pick them off. By now you know that my nails were not looking so hot.
My stick on gel set from ManiMe couldn't have come at a better time (and since it's going to be a reward, I hope it does for you too). This isn't your drugstore stick ons with shapes you have to cut and reshape—these are made using the exact size, shape, and curve of your nails, and it's really easy to do.
How ManiMe works:
Go on their website and pick a style you love. I picked a butterfly print called Spread Your Wings by MP Nails, and I was brought to the scanning process. It's pretty straightforward; get a card from your wallet, place your fingers on the card and upload the images to their website. The card is only used for scale, and it's a quick and painless process meant to get the size and shape of your nails (I used a Metrocard). If you wait until tonight at 7pm EST you'll be able to redeem a $30 gift card in our drops section and get a pair for free.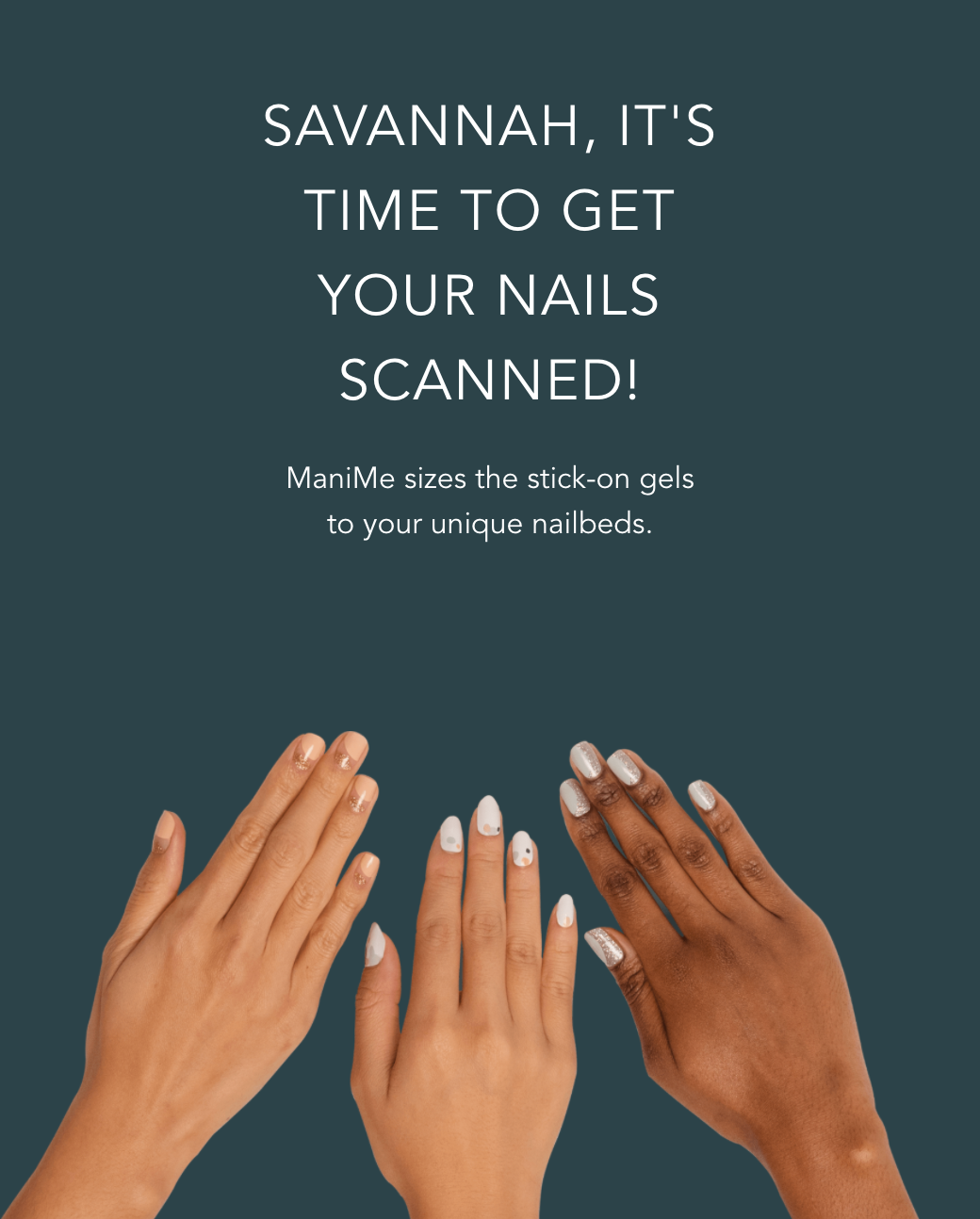 Tips when applying:
Don't be like me and miss the tiny nail file in the envelope. Make sure you empty it out COMPLETELY. I hate myself. Be sure to first clean your nails with the wipes, also provided in the envelope.
I had a really dull nail file that they give to people on airplanes and I used that fml (this isn't a tip I just wanted you to know).
Leave a tiny space between the sticker and your cuticles, don't have it overlap.
Don't wet them until at least 45 minutes after application to allow them to adhere properly.
Please watch this review of me struggling while a better nail file literally created for this purpose was a foot away.
My thoughts:
Overall I'm most impressed by the quality of these, the jelly-like stickers feel really solid on the nails. They're shiny so you don't even need a top coat and the technology is awesome; they fit my nails perfectly, every little dent and curve was accurate. Stick on nails have a bad name and this brand is coming through to save the genre's reputation!!
So, I repeat; tonight at 7pm EST we'll be dropping $30 gift cards (that's enough for most sets) as a reward. All you have to do is redeem it through the app like you normally would, and we'll send you an email with a unique promo code that you can use at checkout on ManiMe.co. Make sure you check the email that you used when signing up for Supergreat, and give your spam folder a glance, just in case. You will receive the gift card code within 24 hours of redeeming it. Thank you for being patient with us; we just need a little extra time these days. 🥺❤️
Before & after: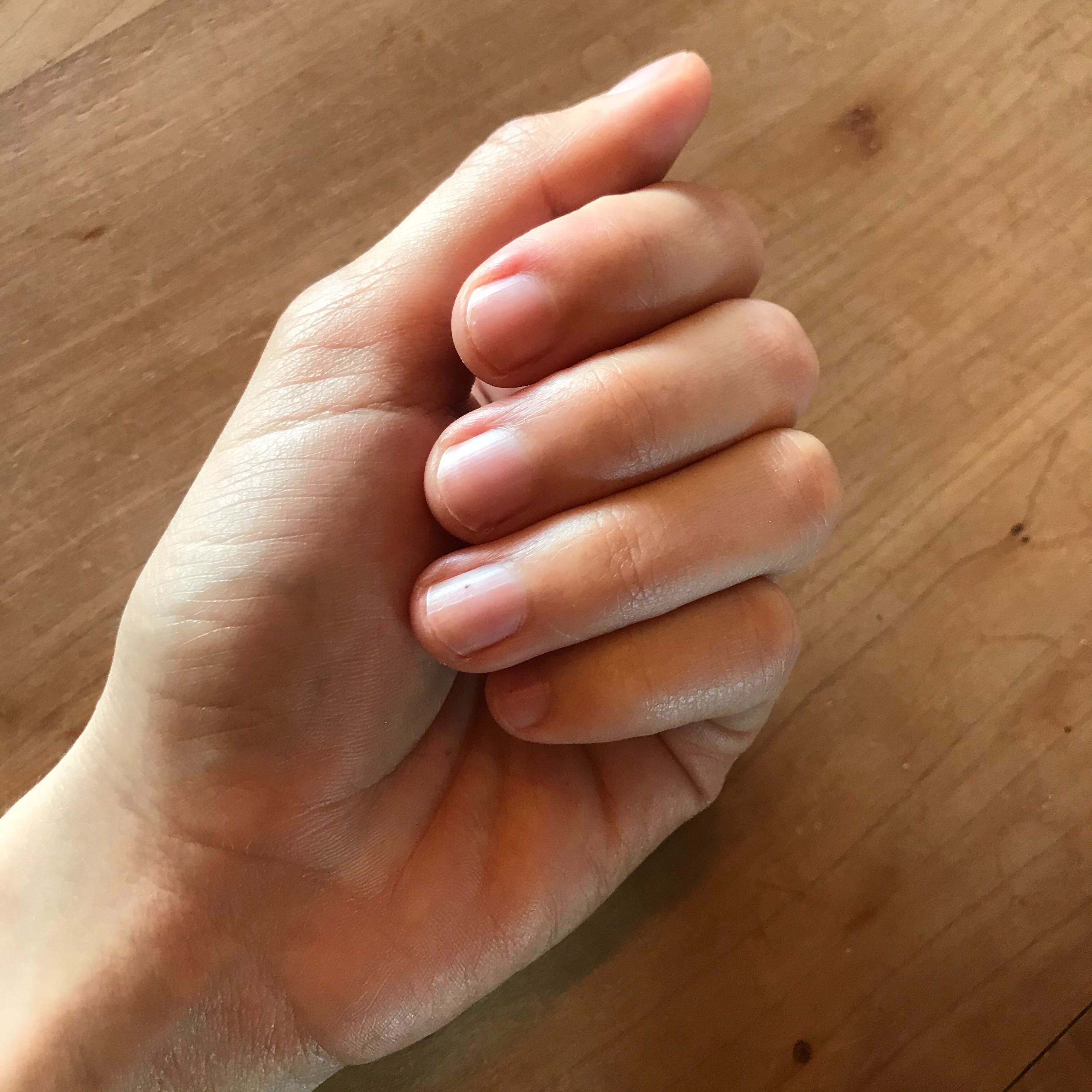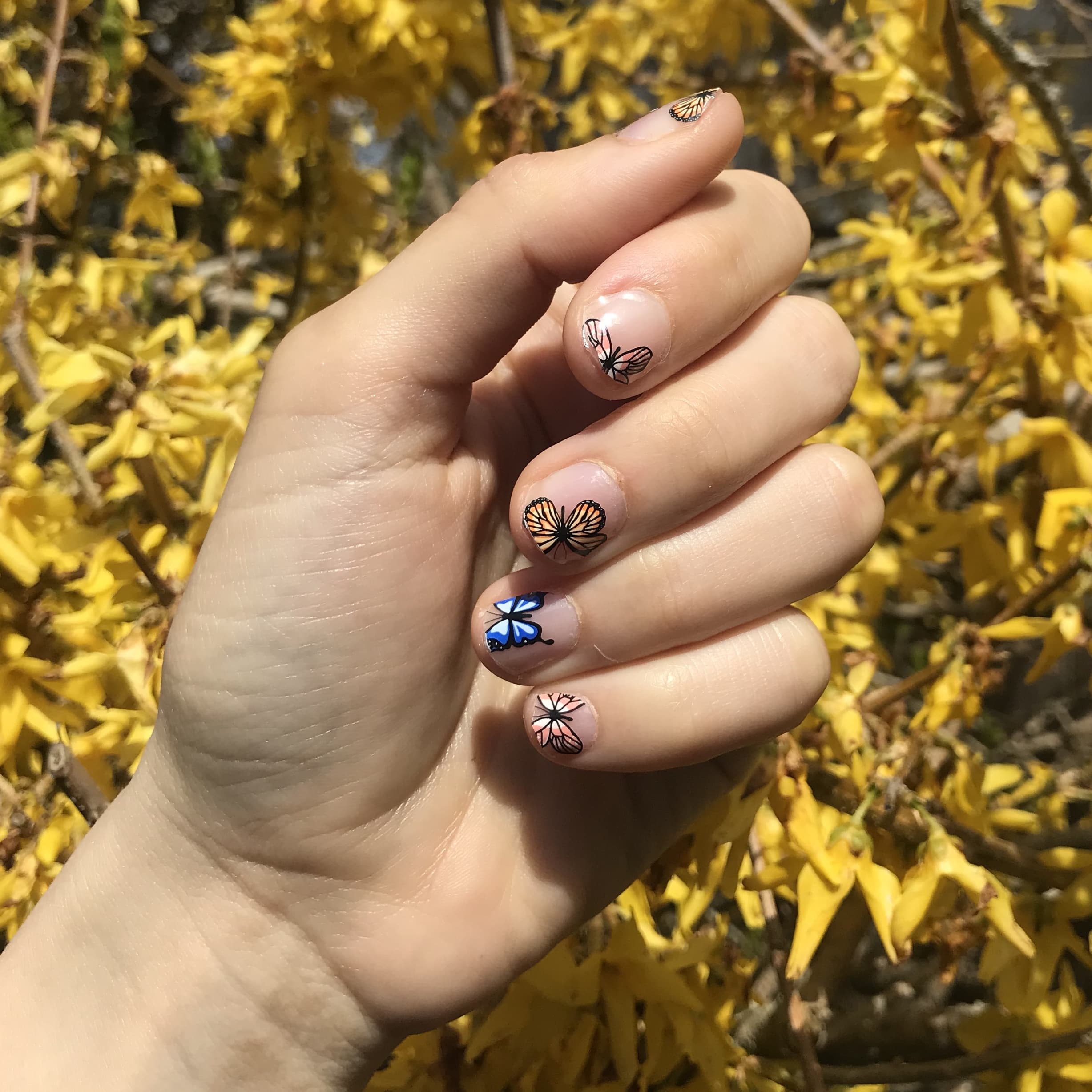 I can't wait to see which ones you pick. Add your review once you get them!