Everyone—it's the night we've all been waiting for. Season 10 of The Real Housewives of Beverly Hills airs tonight, and I have been waiting for this day...well, since the end of Season 9.
Lisa Vanderpump will not be joining the cast for the first time since the show began in 2010 (due to her complete and total annihilation last season), and newcomers have arrived, like Garcelle Beauvais (the first black woman on the show, which, yikes) and Sutton Stracke, who has allegedly been downgraded from full time cast member to friend (ouch). L-E-G-E-N-D-S will be returning, including Brandi Glanville, Camille Grammer, Adrienne Maloof (!!), Kim Richards (!!!!!!!), Eileen Davidson, and Faye Resnick. Aside from that, everyone else is back, including my fave Lisa Rinna—who has never looked better and may I add is thriving on social media during quarantine.
Their taglines, as a treat:
* Kyle Richards: "Around here, there's more than just dresses in everyone's closet."
* Lisa Rinna: "The secret to life? Dance like everyone is watching."
* Dorit Kemsley: "I won't settle for anything less than everything."
* Garcelle Beauvais: "Life is an audition and, honey, I am getting that part."
* Teddi Mellencamp: "You never know what to expect when I'm expecting."
* Erika Girardi: "Break a leg? Not in these heels, honey."
* Denise Richards: "My life may not be a fairytale, but I'll always get a happy ending."
I wanted to celebrate with you guys, and there's only one way we do that here at SG—it's challenge time, baby!! I want to see you guys turn yourselves into housewives from your favorite scenes from RHOBH history—whether that's Kim Richards in "you stole my goddam house," Kyle Richards in "you're such a fucking liar, Camille," or even Dana Wilkey not being able to shut up her $25k sunglasses, I don't care. I want to see it!
I'm recreating this iconic scene from the Amsterdamn trip in season 5, specifically the dinner from hell. The main beef in this scene is between Lisa Rinna and Kim Richards. When Richards insinuates that Rinna's husband Harry Hamlin has done something (we never find out what), Rinna uncharacteristically loses her shit and smashes a wine glass on the table at an upscale restaurant. She's screaming the entire time and needs to be held back by her friends, and by the end of it a lot of people are crying for different reasons. She looks fantastic. Watch it here.
Here is my Rinna tutorial, featuring Hourglass bronzer, a Tom Ford eyeshadow quad, Queendom cream highlighter and a shit load of Bite lipstick to create that Lisa Lip™️.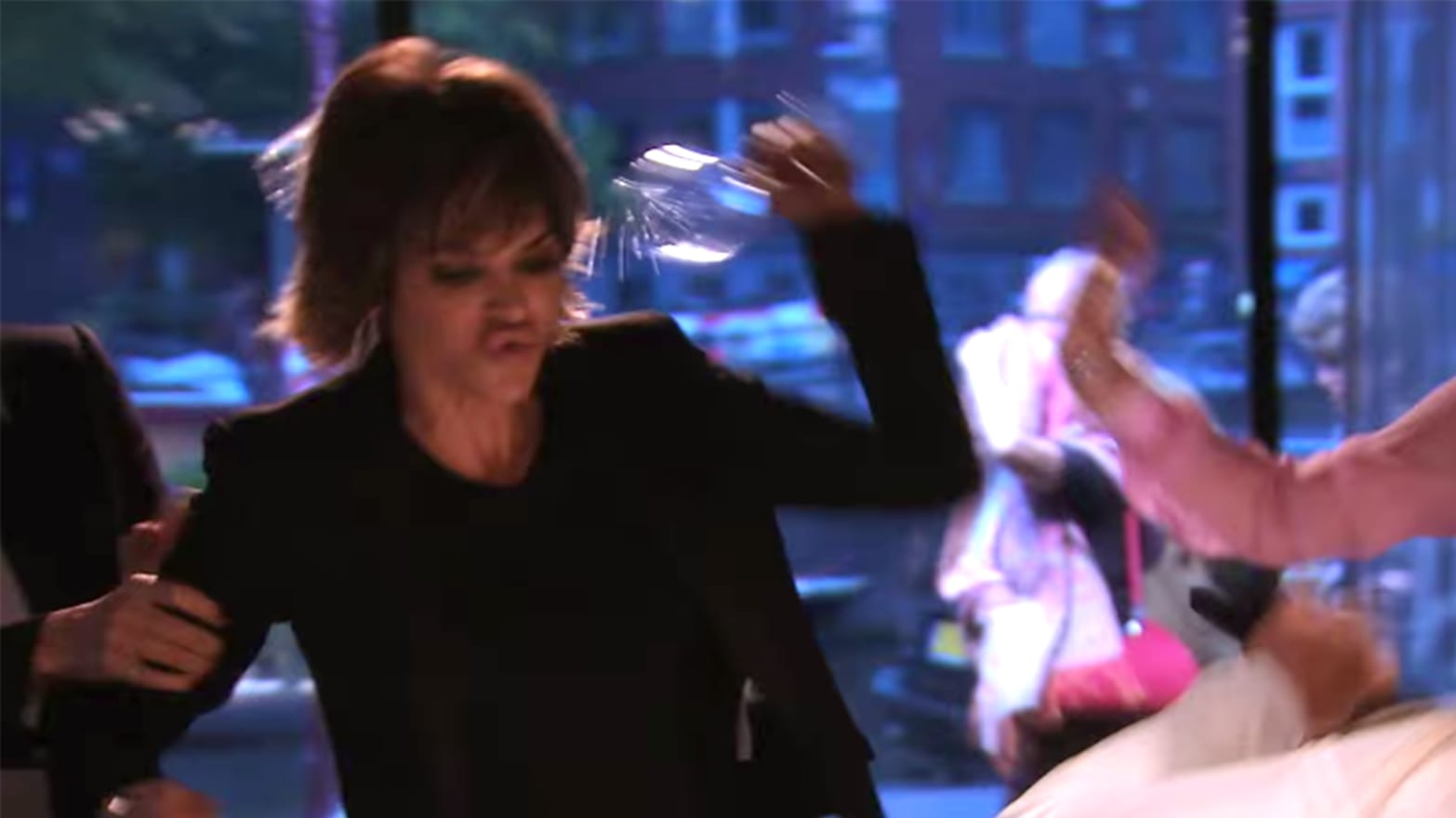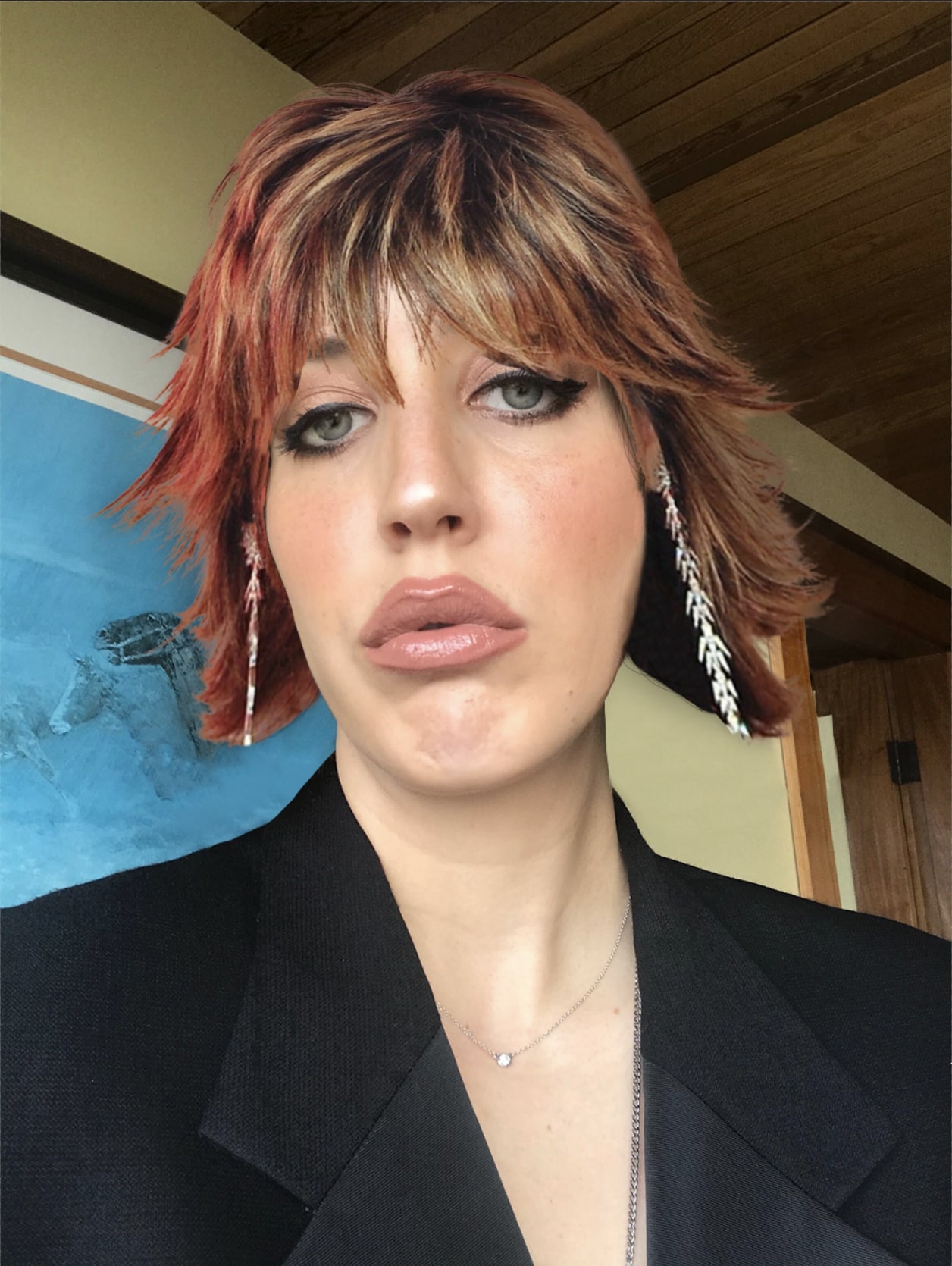 I didn't have enough tools to do Rinna's iconic signature hairstyle, but luckily I have a friend who's good at photoshop.
CHALLENGE RULES:
* Enter a review of your look below, every review counts as one submission, as add as many as you want!
* Share to IG (grid), tag @Supergreatapp and include hashtag #RHOBHSGChallenge for 5 additional entries. Be sure to include your SG username in the post or it will not be counted! You have until Sunday, April 19th to enter.
* Everyone who enters their review below gets 15 coins for participating and one randomly selected person will get 200 Supercoins. Winner will be announced on 04/20.