Body hair is a tricky topic, women's body hair, specifically. The more women have been embracing it in the past few years, the more... things around it seemed to crop up: how to care for it, what to put on it, how much to remove or trim or to not trim at all. It's a lot. As someone who gave up razors years ago, I let my armpit hair grow out as part experiment, part being sick of razor burn, and once it had reached the equivalent of a stubbly mustache decided that I actually kind of like it. Honestly, I feel like it makes me less sweaty because the hair acts like a wick or something — you know, its intended purpose: body temperature regulation.
Anyway, Billie was one of the first brands to marry body hair care with modern millennial branding to much success. Its cute products, friendly round typefaces, and body positive campaign imagery seemed to hit a sweet spot that resonated with young women who mind their body hair. One thing that always irked me, though, was the self-evident contradictory messaging of embracing body hair but also buying razors. It just... didn't make sense to me. The body positivity and body acceptance is great, but then also selling razors was confusing. I mean, I get that we still living in a society with patriarchal beauty conventions so lots of women still do shave their legs, pits, and visible body hair to fit in, but if we're trying to get past that culture, it seems very odd to me to invest your whole brand into razors when you're pushing the culture away from their dependence.
Maybe Billie and I were thinking the same thing, but they recently launched beauty products — a couple everyday staples that can fit into anyone's lifestyle, whether they shave their stuff or not.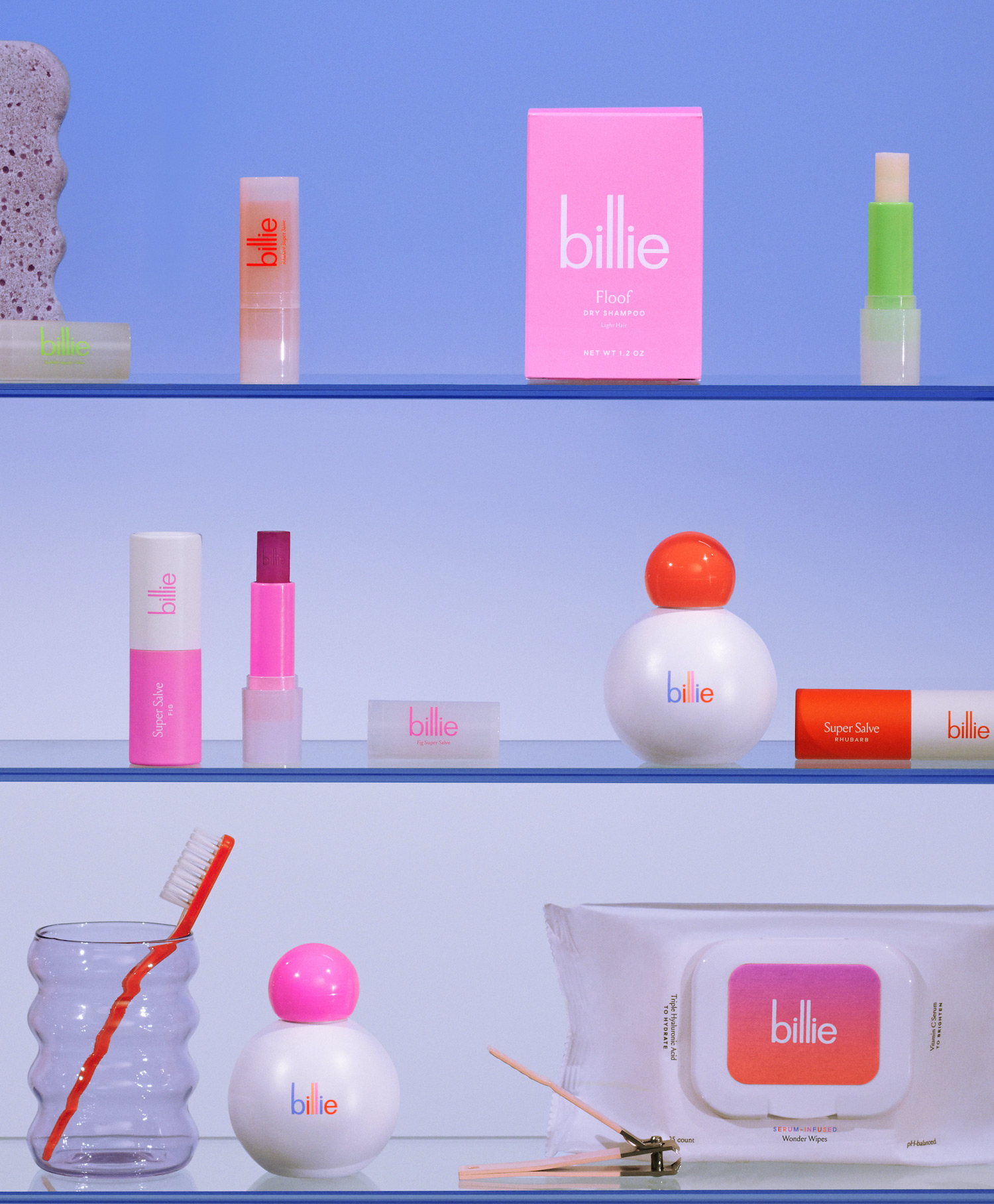 The three inaugural beauty products that Billie's recently launched are tinted lip balms, face wipes with skincare ingredients in it, and dry shampoo. It made perfect sense to me for a body care line to launch a couple facial and top-of-head basics. I imagine all of Billie's products would be in the perfect gym dopp kit, you know?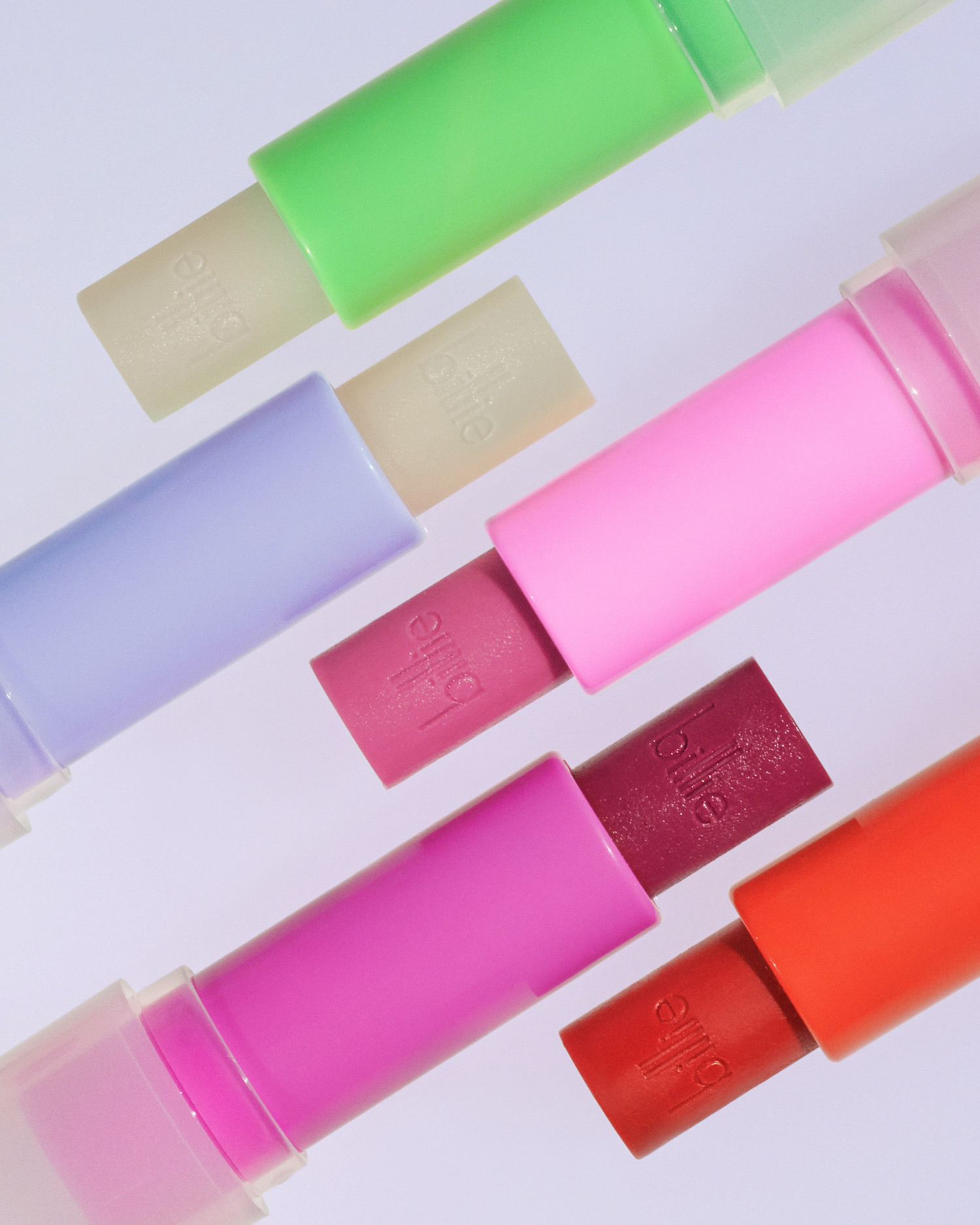 Super Salve Lip Balm ($9)
There are five "flavors" of Billie's tinted lip balm, Parsley, Classic, Sorbet, Fig, and Rhubarb (from top to bottom, in that image above). They're not all flavored according to their name (especially not the green and blue ones, Parsley and Classic), but the three tinted ones give you a decent amount of tint (my one gripe with tinted lip balms is a wimpy tint). My favorites are Rhubarb (a classic cherry red color) and Fig (a deeper berry shade). The formula has some botanical plant oils, vitamin E, and candellila wax (to keep it cruelty-free, "clean," and vegan) for lip-conditioning. The texture is mostly buttery but also a bit waxy to me. Looks cute, though.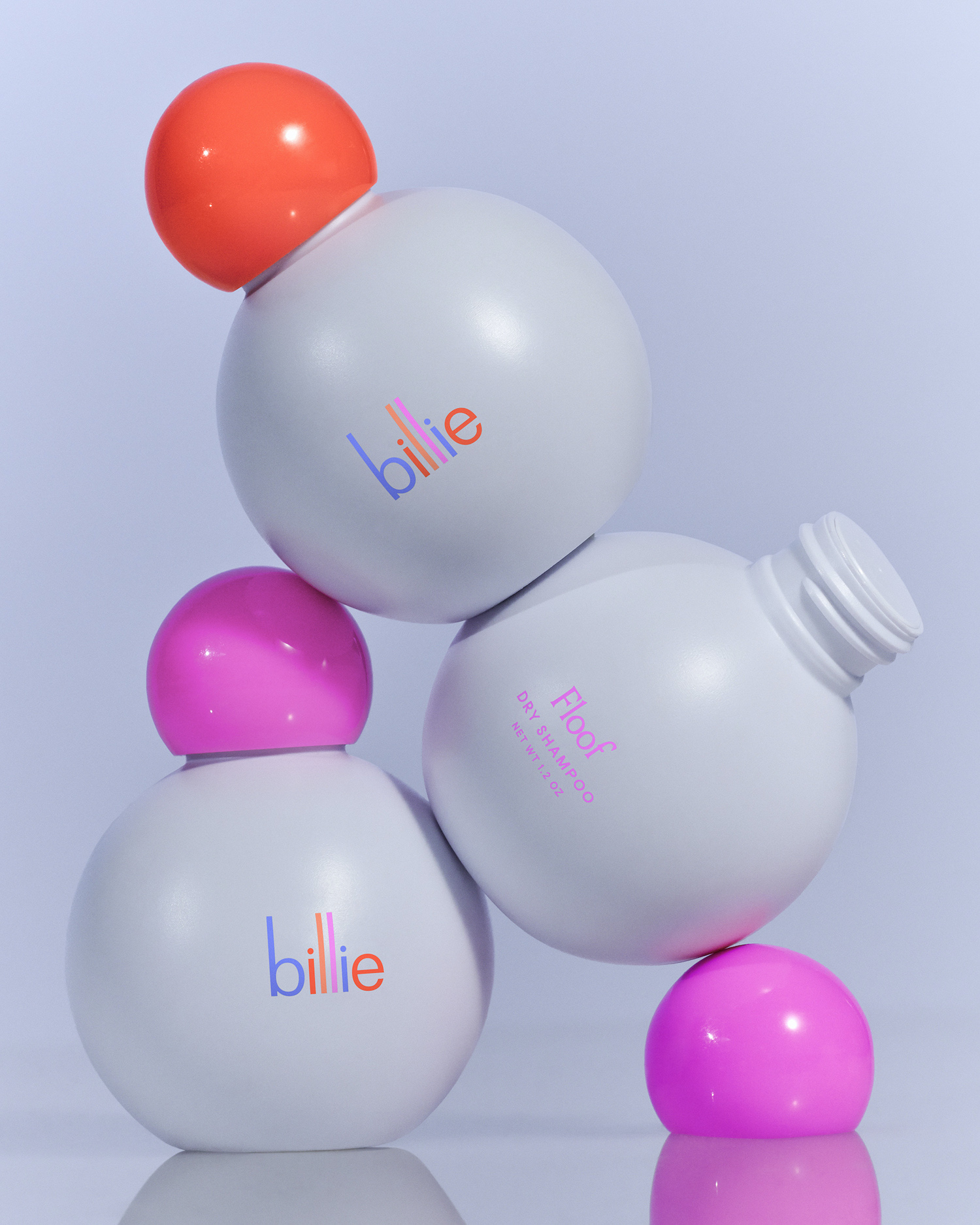 Floof ($14)
How brilliant is the name of this dry shampoo?? I love it. I don't even like dry shampoo that much, but will love a FLOOF. The bottle is even cute to behold — whatever the equivalent to cute aggression is to visual aesthetic is what I have for this product. There are two shades: one for light hair and one for dark hair. You just shake the powder onto your roots and muss it about or brush it out — typical dry shampoo business. The dark shade is invisible on me and it doesn't make my hair feel gummy, which I appreciate. It also has Biotin in it to give your hair a bit more slip and boost volume a tad, so it doubles as a styling product (as opposed to just a savior product when you haven't washed your hair in days).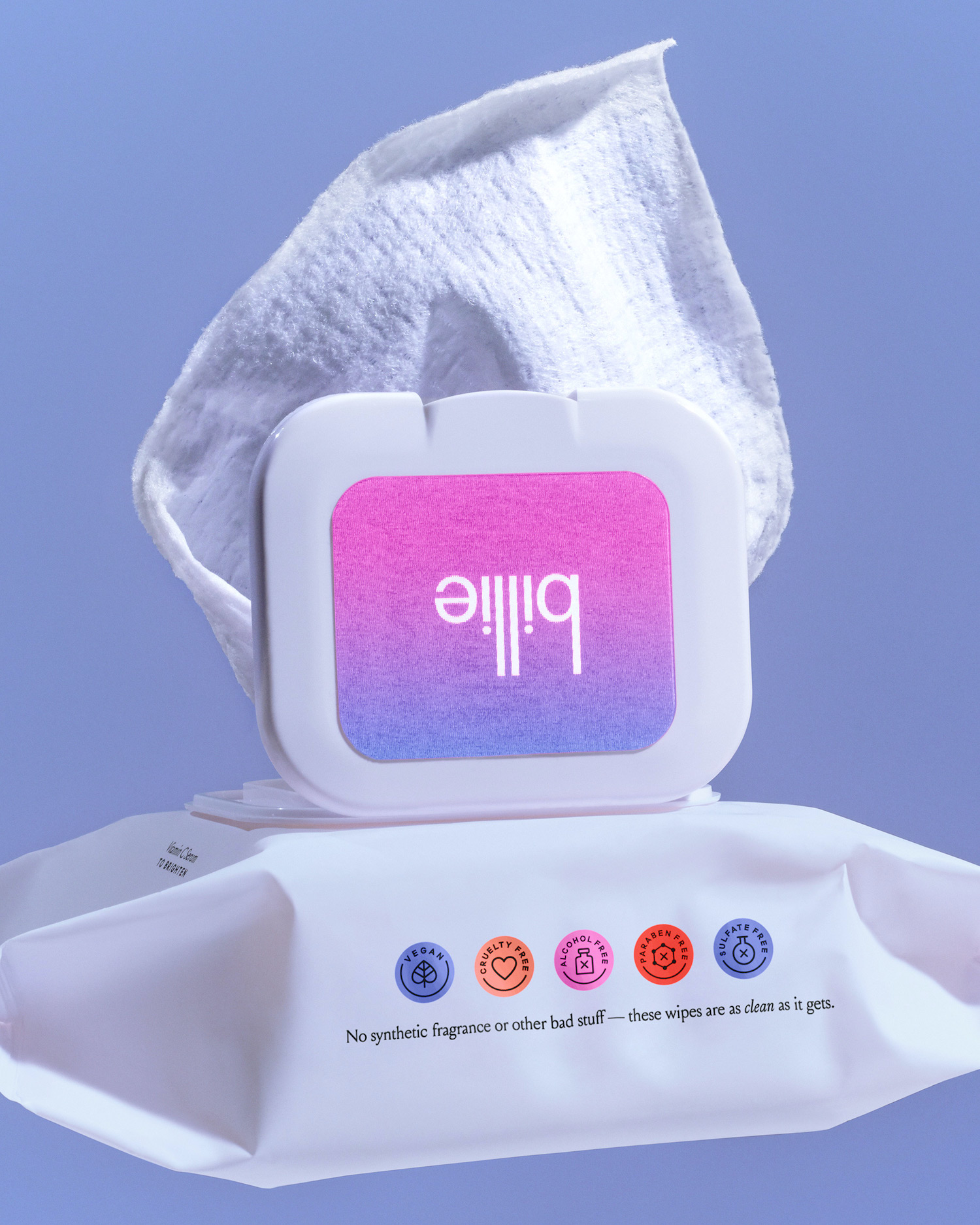 Wonder Wipes ($9)
The way Billie made their face wipes is as though they dumped a bunch of skincare serums and a cleanser into a dry pack of wipes, squished it around, and here are Wonder Wipes. It's great for that post-gym sweat/makeup wipe, I think, but as far as a sole makeup remover, I wouldn't count on these to get the job completely done (or any wipes, but I'm a face-washing fiend). It has hyaluronic acid and vitamin C as well as a blend of cleansers. They smell vaguely of roses, which is pleasant, and I love that the wipes themselves are biodegradable because, let's be honest, the planet doesn't need more wipes contributing to those fatbergs in the sewers, you know? I could see these being a staple in your gym bag or perhaps available in every bathroom in The Wing, you know?
Have you tried any of Billie's beauty launches? Would you? Are you also confused about the relevancy of razors in the age of body hair acceptance and positivity? Please tell me I'm not the only one...