I have always felt a kind of kinship with people who have eczema. We the rashy kind love talking shop; which cortisone cream is the most effective? What's the worst flare up you've ever had? Where are your hot spots? For me, it's my inner elbows, my neck, a sweet little spot right under my bottom lip, and two symmetrical patches on my butt cheeks (which you've already read about in my beauty routine). FYI, resisting scratching your butt in public is a very hard thing to do!
Amy Liu, the founder of Tower 28, also has eczema, and like everyone else who suffers from it, she knows that skincare and makeup can be very tricky. Any product could cause a flare up, and when this happens one must go back to basics to reset their skin. I can't tell you all how many times a dermatologist has told me to just use Cetaphil for a while and stop wearing makeup entirely. (I never listened and always paid the price.)
Liu is a beauty industry veteran who realized that while many brands existed for sensitive skin, there weren't any makeup brands focused on sensitive skin or eczema. "I've had eczema my entire adult life and the thing that's been really hard about it for me is that when you work in the beauty industry, there's an implicit feeling that your skin and your beauty is at the forefront," she says. "You're meeting with people, you're selling skincare and makeup products, and you're selling aspiration. So as somebody who's had really unreliable skin, it was something that made me self conscious and I felt like I didn't have any really good options that met my needs."
Sensitive skin family, I would like to introduce you to your new best friend: a makeup brand that merges cosmetics with eczema-soothing skincare. It's facial rash-approved!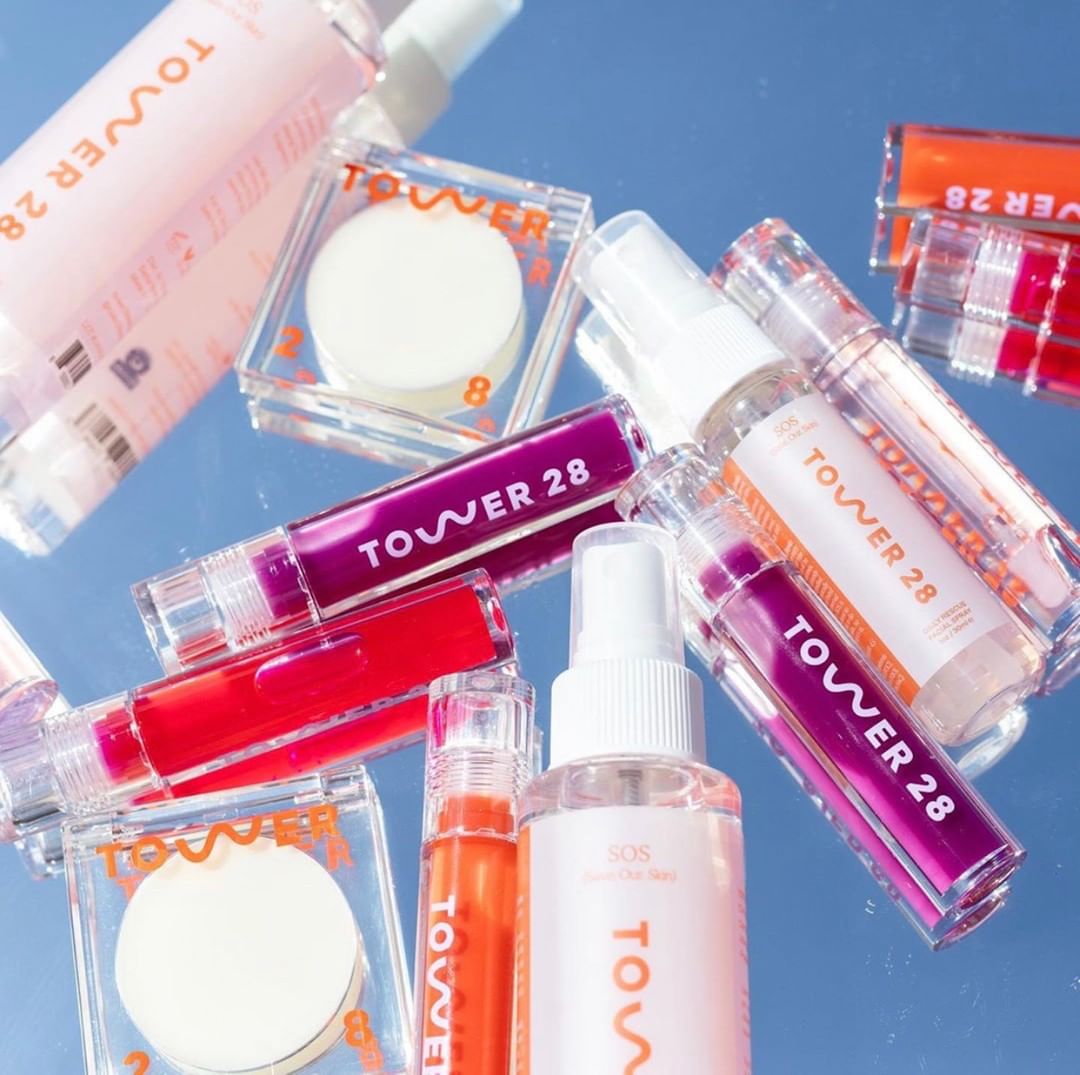 On her career background:
I've worked in the beauty industry for about 16 years now. My first year in business school I sat next to this woman, Michelle Taylor, who was an industry veteran. She's been around the block and I basically offered to be her free intern. At the time she was consulting and she was helping different people try to start their own brands. I didn't really know anything, I would kind of just scribe and organize what she was saying and help her create the plan and organize her thoughts, and it was such a great learning experience. Then I interned at Maybelline New York one summer while I was going to business school at USC, and then I worked for L'Oréal. I went from bigger company to smaller company with my role continually getting bigger. I went to Smashbox Cosmetics, where I started as the director of international marketing, then I went to Kate Somerville as the head of marketing, and that was my first time being the head of marketing. I kind of fell into that, in a sense.
When I got hired at Kate Somerville, there was a VP above me who went away right in the middle of the 2008 recession. I said to Kate and the general manager, "Just give me a shot." That was my first head of marketing role. Then I went to Josie Maran and I was head of marketing there, and after that I spent a few years consulting for digitally native brands here in Los Angeles.
Flash forward, I had my third child and I really wanted to get back to work, but I wanted to do it on my own terms so I decided to start my own business. I always wanted to start my own business, that's been a dream of mine since I was young. My dad growing up was an entrepreneur and I think watching him, I really got the bug for what it's like to have the highs and the lows and ultimately own what you are doing and really be in control.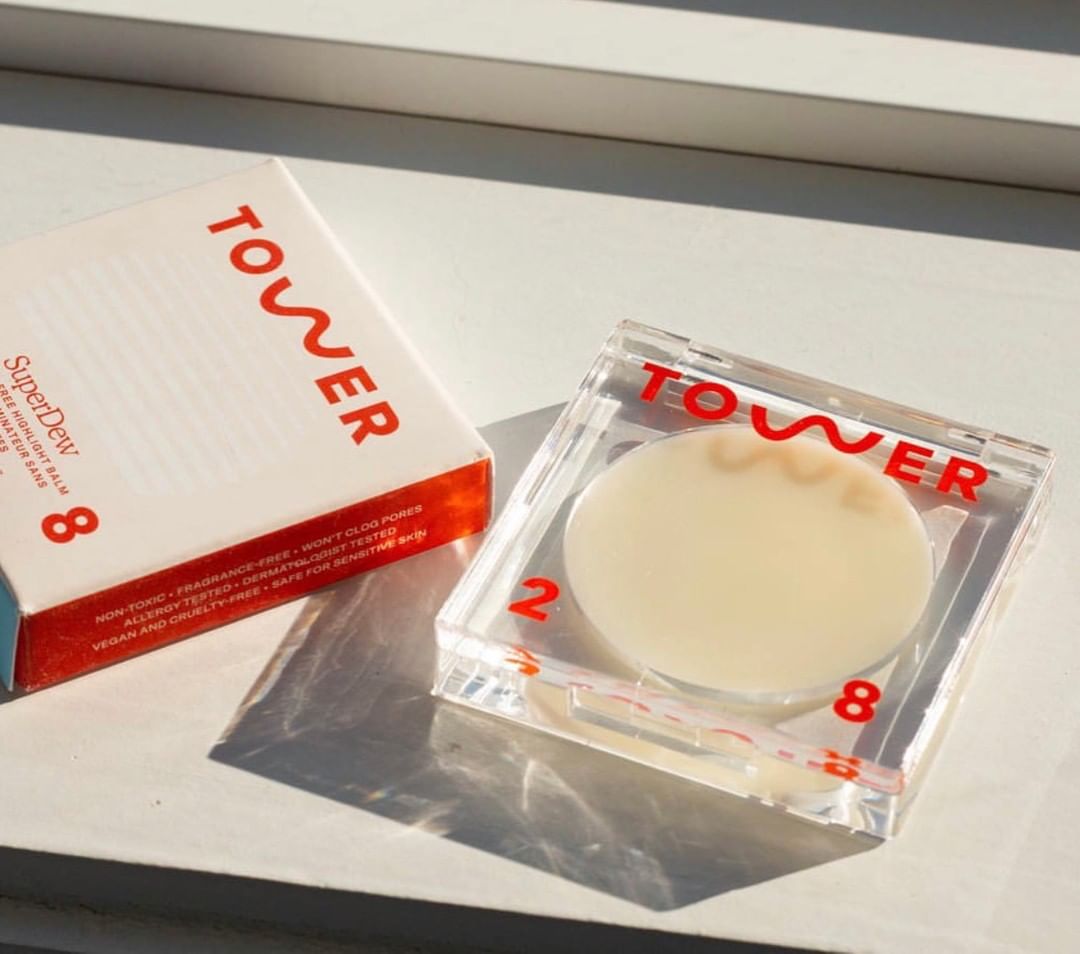 On her struggles with sensitive skin:
I've had eczema my entire adult life and the thing that's been really hard about it for me is that when you work in the beauty industry, there's an implicit feeling that your skin and your beauty is at the forefront. You're meeting with people, you're selling skincare and makeup products, and you're selling aspiration. As somebody who's had really unreliable skin, it was something that made me self conscious and I felt like I didn't have any really good options that met my needs. And my own two daughters have some of the same skin issues I do and it honestly made me start thinking, what happens as they get older? They're so little but they're already interested in makeup because of my job. So many people that I talked to would love to use clean beauty, but at the end of the day they don't make that choice because either they think it's too expensive or it just doesn't work. I felt like there was a space for products that met everybody's needs, that were good for you, meaning nontoxic and non-irritating.
The ironic thing is that when you're having a flare up, when there's something wrong with your skin, you want nothing more than to put more products on your skin because you want to cover it. You're embarrassed or you're self conscious.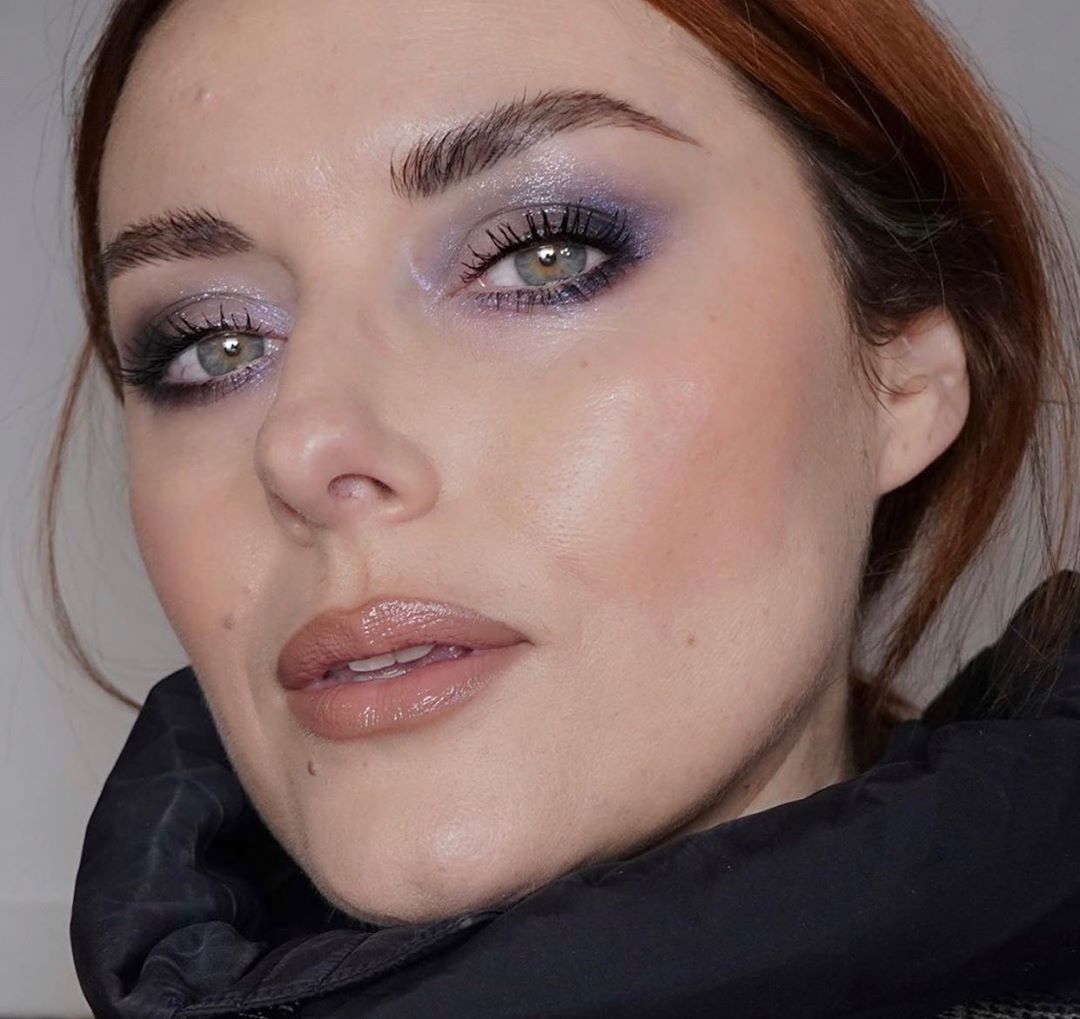 @katiejanehughes wearing Magic Hour cream blush
On their ingredients and focus on sensitive and eczema-prone skin:
I'm relying on third party experts like Credo and the National Eczema Association. They're the people who are really thinking about these things all the time. I think it would be untrue and unfair for me to say I know a lot from being in the beauty industry, but I don't. There are so many ingredients. To sit there and think that I'm studying the toxicity levels? It makes me suspicious when I hear other people say those things.
The way we make our products is we make sure everything is non toxic and we follow Credo Beauty's black list, which is one of our retailers. Then I started looking at the National Eczema Association because there's a lot of products out there that have their seal of approval. Even when I go buy detergent, I try to buy the one that's free and clear, that is good for eczema-prone skin. I thought, why can't I shop that same way in beauty? So I took a look at their no-no list and they're maniacal about irritation. I thought, that is the way to go because this really isn't about me. I'd rather cover a larger swath of issues for other people and make them feel more safe. I really take it seriously.
All of our products meet the seal of approval guidelines from the National Eczema Association. However, only two of our products actually carry the seal of approval because if you look at other products that they've given it to, they've never given it to a color product. They've given it to everything that has no color in it, and we're in talks with them but they haven't philosophically made a decision about whether or not they want to give it to a color product yet. They just haven't done enough research on it, but they're working on it and we're working with them.
In addition to that, we put in ingredients that are soothing, nourishing, and calming. So we put in things like evening primrose oil, camomille, aloe vera, things that are known to both be antioxidants in a soothing way and also are good for your skin. We also make sure that we're making our products with a cosmetic chemist, someone who has a lot of experience working with prestige makeup. It was important to me after all these years working in the industry that the products are really good, because at the end of the day, even if women want to shop to their values and they want to use something that is vegan and cruelty free, if it doesn't work, they're not going to use it.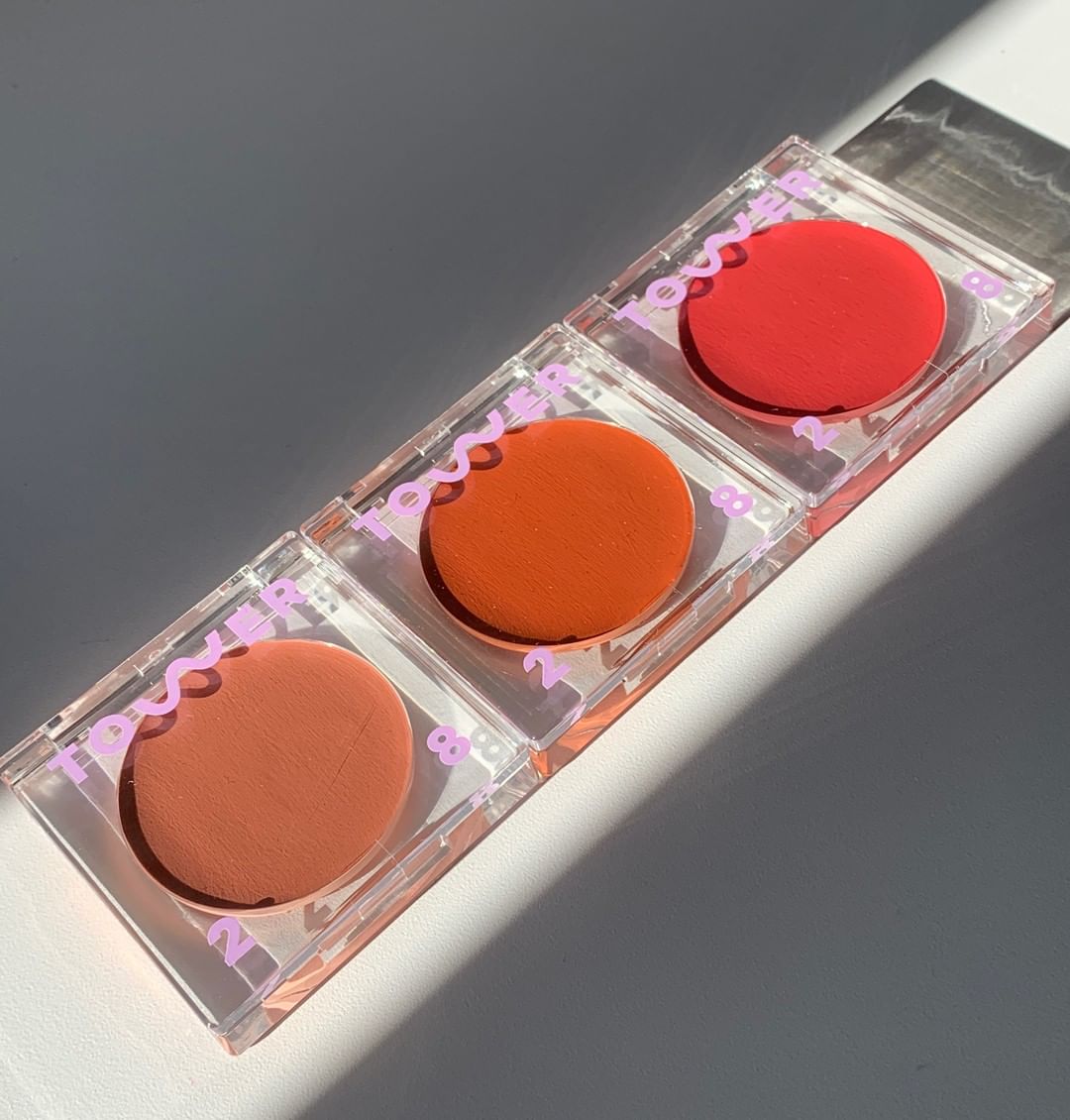 On the brand name and their sudden success:
The name of our brand was inspired by a lifeguard tower in Venice Beach. From Malibu down to Santa Monica, all of the lifeguard towers are numbered one through 30. And the lifeguard tower that I've always gone to is 28. And it's the idea that a lifeguard is one of the ultimate signs of safety in such a literal way. Also, as somebody who grew up in Southern California, the beach is a place where everyone gets to enjoy a healthy lifestyle. It doesn't matter your socioeconomic status, your ethnicity—everyone gets to go to the beach and enjoy it. It democratizes things and that was something I was really trying to do with our products in terms of clean beauty, because it's normally really expensive but all of our products are $28 and under.
We launched April 2019 with just three products; our SuperDew highlighter, our SOS spray, and our ShineOn lip jelly in the clear shade Chill. We launched only on our website and we basically launched our Instagram at the same time. There really was not much fanfare around it. It was like we pressed a button and waited for something to happen. I had an intern go and find influencers and we sent some products out with a note. We didn't know them, we were just like, "I hope you like this." We tried sending it to people that we thought care a lot about skin, even some who specifically have skin issues like eczema and then other people just love makeup or a celebrity makeup artist friend here and there.
In June we started selling through Credo beauty and they brought us in store and online. At the time, they had eight stores, and they now have ten. We sold out at Credo within the first week. Then in September we launched at Sephora.com and we sold out six of the eight SKU's within the first three or five days, and then we sold out completely after the first week. We've just been chasing our tail on that because if you looked last night, we're sold out of every shade of lip jelly and literally every shade of the BeachPlease. We're now going into all 500 Sephora stores around the US and Canada starting January 17th.
Salem Mitchell wears Golden Hour and Magic Hour blush
On their products (that you'll have the chance to redeem!):
I think the hardest one to describe, but the one I'm most passionate about, is our SOS spray. The SOS spray is the epitome of everything I want our products to be. It only has three ingredients and it's 100% natural. And by the way, all our products are not 100% natural and 100% non toxic—I don't have an issue with synthetics, I just want to make sure that they're safe ones. This product happens to be 100% natural and it has the seal of approval from the National Eczema Association. There is no fragrance, no essential oils, nothing like that. It's literally purified water, a pharmaceutical grade salt, and an ingredient called hypochlorous acid. Hypochlorous acid is actually made in our own bodies, it's found in our white blood cells. Essentially our bodies produce hypochlorous acid when our skin needs to heal. It's formulated to be consistent and compatible with facial skin, so it has a pH of 4.5. Our SOS spray is actually carried by a plastic surgeon in Beverly Hills, Dr. Kelly Killeen. She does breast surgery and she's included the spray in every post-op kit. Every time somebody gets a surgery with her she includes it for healing and scarring and she also uses it every time she does Botox and fillers and lasers—when your skin is vulnerable.
SuperDew is a clear, shimmer-free highlight balm. The goal there was how do I get that post-workout glow where you look dewy, but not shiny? And also wanting something for somebody who gets flaky skin, even to just pat down the flakes. That product also has the National Eczema Association seal of approval and it's made with a lot of really great oils that are non-comedogenic and good for you as well, like aloe vera. You just sort of tap it on your cheekbones and your nose. People laugh at me, but if I'm really feeling dry during the winter months I will put it on my entire face. It's healing, but also it gives you that kind of makeup effect. I never liked traditional highlighter because I felt like they were so shimmery they would heighten or magnify my skin issues. This was more like let me bring attention to the area in a dewy way rather than a dry way.
Our BeachPlease tinted balm comes in three shades, and all of our products are multipurpose. You can use SOS on your face or your body, you can use SuperDew on your lips or as a face balm, some people even use it to groom their eyebrows. BeachPlease can be used on the lips and on the cheeks, and while I feel like a lot of products that claim to be lip and cheek multitaskers don't really work well that way, ours really does. It has a lot of pigment, but it also has good staying power, and it's super blendable.
Then our ShineOn lip jellies are only $14 and the inspiration behind them was (Lancôme) Juicy Tubes from the '90s. I wanted a collectible, juicy, bright-colored, fun product for your lips. Something you could throw on and it feels good. It's really nourishing and it's a treatment, but it's also pretty. It makes your lips shiny and it has a little bit of pigment in it. I could literally pick any color and put it on my lips because none of them have white in them, so they bring out the natural color of your lips.
Watch Tower 28 reviews by the Supergreat team below! you can redeem the BeachPlease Tinted Balm in the shade Magic Hour in the drops section of the app tonight at 7PM EST.