In early December, my boyfriend and I went on a 10-day trip to Thailand. He works on a podcast and their first season was ending, which meant they were about to have a month long break. Pretty much all of his coworkers were planning on traveling internationally, so who was I to keep him from doing the same? Neither of us had been to Thailand before, and we knew we wanted to go to Asia. We planned our trip around eating a lot, being warm during the dawn of winter in New York, and also visiting rescued elephants.
We had two legs in our trip—one in Chiang Mai in Northern Thailand and one in Phuket which is a Southern island. In Chiang Mai we went on a monk's trail to Wat Phra That Doi Suthep Temple which is a hike that's been used by Buddhist monks for many years to go up the mountain. We also visited Elephant Nature Park, an elephant sanctuary. The park rescues and rehabilitates elephants that have been abused in the logging or travel industry. You've probably seen photos of people riding on top of elephants with ornamental blankets or bamboo seats, but those animals are always victims of abuse. It was important for me to support a sanctuary that respected the animals, and not only did Elephant Nature Park have over 80 happy and rehabilited elephants, but they also rescue water buffalos from slaughter houses, and hundreds of adoptable cats and dogs that were displaced from floods. We also took a Thai cooking class, and ate one of the best dinner experiences I've ever had at a restaurant called Blackitch Artisan Kitchen. In Phuket we did some island hopping, canoed through a sea cave tour, and snorkeled a lot. And during the entire trip, I made a lot of cat and dog friends.
Thailand is well known for it's massages and spa treatments. Thai massages use the whole body, so the person giving you treatment will target acupuncture points and will force your body into positions to stretch and loosen your muscles. There are massage services everywhere, and at night markets where they close down roads, you can find elderly Thai people offering Thai massages on mats on the ground for 90 baht for 30 minutes, which is barely $3 USD. These treatments are accessible to all levels of income because it's ingrained in the culture. There isn't so much of an economic gatekeeper to treatments like in the US where it's definitely a luxury. We both did this 3 hour long treatment which was a body scrub, a facial, and a massage, and I came out feeling like a different person.
For cosmetics, I came in not knowing much so I just hopped into the first makeup store I saw. Imagine a CVS that was mostly an Ulta. There were sales reps in every aisle and cosmetics were definitely the main selling point, but you could also pop in and get paper towels or liquid detergent. I wasn't too aware of many Thai beauty brands, but there was a ton of K-beauty which made a lot of sense since Korea is such a hub for beauty and skincare in Asia. The products I picked up are actually Korean brands, but I picked them up because I thought they were interesting or looked fun to use. I wish I could go back and look for more with actual research so that I knew what I could have been looking at.
I went for brands that I just didn't know. One product is the Moods Skincare Snail Gold Starry Facial Treatment Mask which is a snail extract and gold sheet mask that improves dullness and dark spots. Another product I picked up was the Peripera Sugar Jelly Tint which is a lip tint that also has a slight gloss. I usually find lip tints a little too matte and drying for my own lips, so I thought that would be fun to try. The last product is a 4U2 Cream Blush that has SPF 35, and I don't usually see blush with SPF, so why not try it?
GIVEAWAY: I'll be giving away the 3 beauty products above to a random winner. Head over to our Instagram to read the rules and enter, and if you want 5 additional entries, all you have to do is publish a review below of any product that contains snail mucin. So scour that shelfie, find that snail product and get reviewing! The winner will be announced on 2/6/2020. Good luck!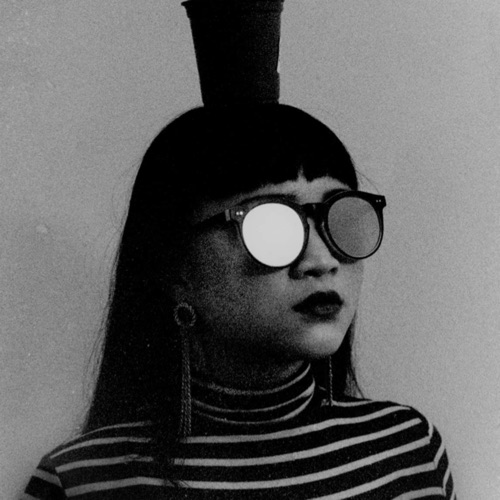 HelloYna
Designer @ Supergreat 👋 I made your stickers!!