As you know, packaging is everything! Here at Supergreat, we are obviously looking for products that deliver on their promises, but that doesn't mean we will settle for bottles or boxes with no personality. After all, we do have to look at them on our vanities Queendom is a brand with personality. When they sent us a box of their products to review, the first things we noticed were the creative illustrations and the pun-derful names on each item's package. Product names like High Light Her and Self Matte Woman had us smiling as we admired the accompanying illustrations of lamps, lips, and hands holding up protest posters.
The package design is meant to generate conversation around women, specifically, those who have been forgotten throughout history. Queendom based their entire fragrance line on six influential women like Annette Kellerman, a competitive swimmer who pushed for a more aerodynamic swimsuit for women, and Mary Wells, a Motown singer who demanded fair pay at the height of her career. Though there are only six women currently featured, Queendom plans to highlight more with the release of new products. "We have a long list still on the table that is going to come little by little with the following launches," said Queendom's International Group Manager, Estefan Loren.
Drawings of these six women decorate the bottles of their fragrances, but Queendom also gives each of them a spotlight on the website through illustrated biographical videos. Who is the talent behind these creative sketches? Her name is Angelica Hicks and she is seriously funny. No, really. Her Instagram is filled with hilarious content.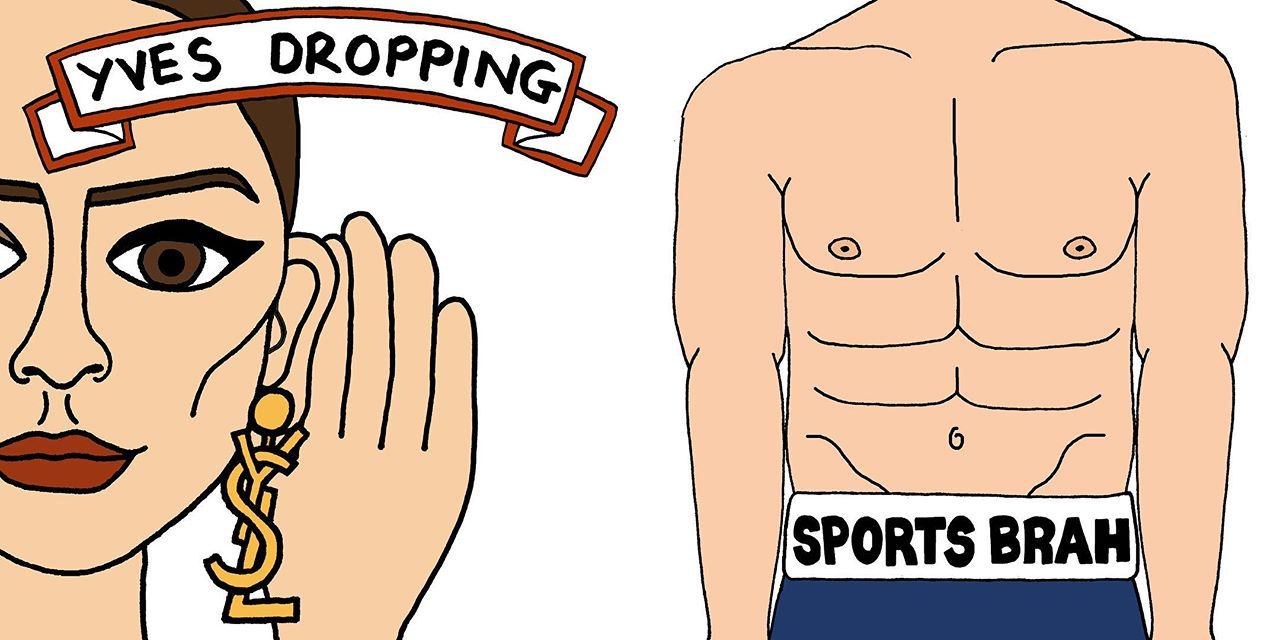 Instagram @angelicahicks
After the illustrations and puns drew us in, the products themselves blew us away! We knew you'd want to try this brand so we narrowed down Queendom's 28 products to the top five for our reward drop because you deserve the best of the best!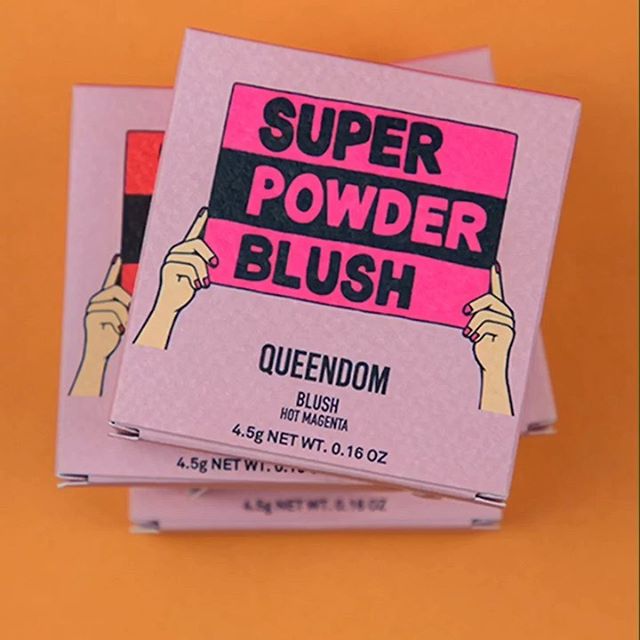 Instagram @queendomofficial
1. Super Powder Blush in Hot Magenta
A little goes a long way with this blush and that's a good thing! You barely have to dip your brush into this product to make a big impact. It also makes a great eyeshadow. Wear it as a blush and an eyeshadow at the same time for a monochromatic look.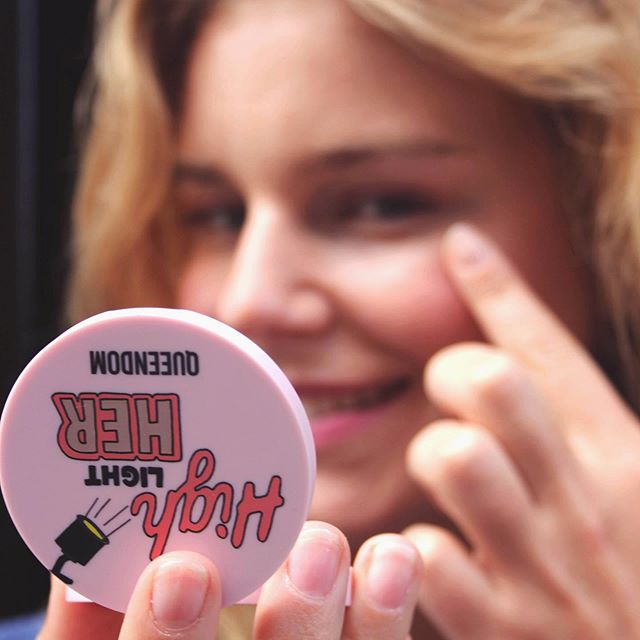 Instagram @queendomofficial
2. High Light Her Highlighter in Crystal Nude
This highlighter spreads smooth like butter. It blends right in with the skin for an almost natural glow. It's great on it's own, but if you want to really kick it up a notch, apply this first and then press on a powder highlighter to blind everyone around you.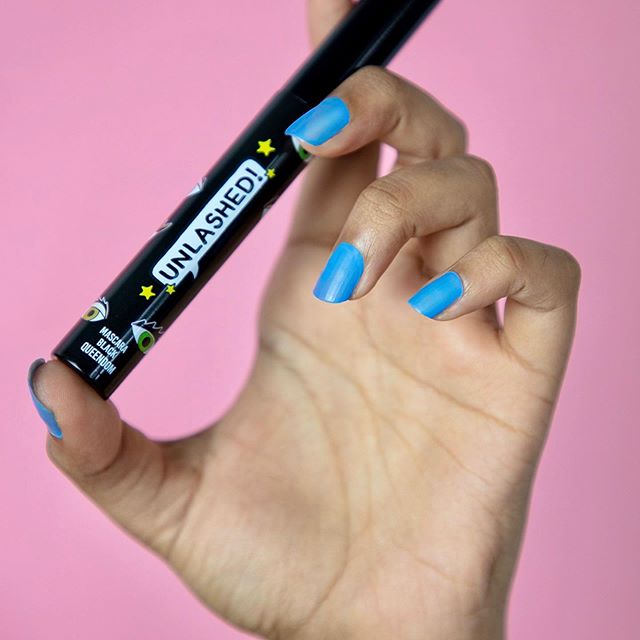 Instagram @queendomofficial
3. Unlashed Mascara in Black
Finally, a mascara that holds curl! Not all mascara formulas and wands are the same. Some have thick formulas with sparse wands for dramatic, clumpy (in a good way) lashes. This mascara's formula is thinner with a concentrated bristle wand for natural length that won't weigh your lashes down.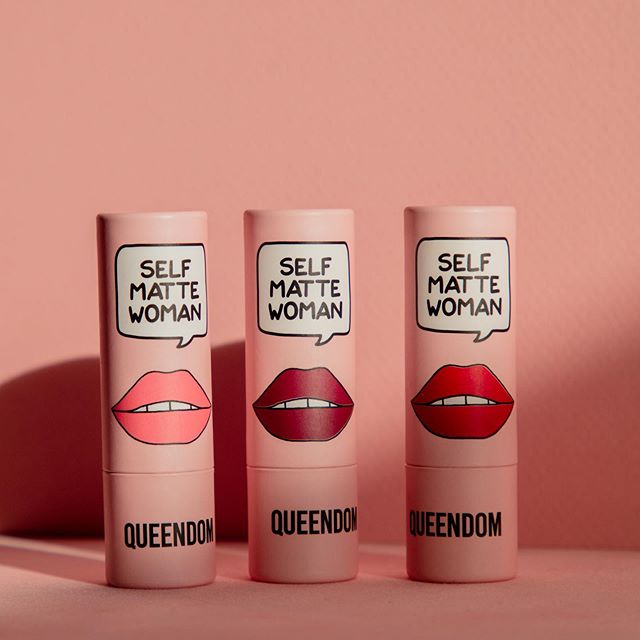 Instagram @queendomofficial
4. Self Matte Woman Lipstick in Deep Plum
We all know matte lipsticks can quickly turn your silky lips into a dry, crusty desert, but not this lipstick. It's moisturizing despite it's mattifying properties. Better yet, it's super pigmented! One swipe and you're ready for a vampy night out.
5. Self Matte Woman Lipstick in Ruby Red
Same lipstick, different shade. This product is just as matte and pigmented as Deep Plum, but the Ruby Red shade is brighter for your bolder days.
Are you excited to try these products yet? Watch the Supergreat team's reviews and make sure to check back for the first Queendom reward drop at 7PM EST. Already own products from Queendom? Add them below!