Supergreat, finally we're featuring our Queen of the nail game, Monarch of bold eyeshadow, Ruler of the glossy lip, Empress of empowerment, and Sovereign of social justice. Is our crush on Bbygurlvane too obvious? Too bad!
This Supergreater lives in LA, and she's dedicated her life to social justice advocacy and looking fly as hell. "I was an immigrant and workers rights community organizer and activist for about 5 years in both LA and the Bay Area, but for the last year I have been doing freelance work," she says. "Makeup tutorials for apps, being a video vixen, modeling here and there, helping my friends who are artists and DJ's to organize events. Ultimately I hope to have a career in a field that is more creative or that can provide me a bigger platform to do the social justice advocacy that is fulfilling to me."
Instagram @bbygurlvane photo by @woooptywuuu
She also has a YouTube channel, where she combines makeup tutorials with subjects like ethical consumption under capitalism, astrology, progressive voter guides, U.S. intervention in Central America, and the privatization of public education. Whoever said that beauty and intellect were mutually exclusive was seriously disturbed.
If you follow Bbygurlvane on Instagram (and if you don't, WYD?!) you've definitely wished you could join her on a wild night out. "I love to connect to people, it's the most fulfilling thing to me," she says, "and I'm always, always dancing. It's the way I start my day and I always open up the dance floor when I'm out. I feel very me when I'm dancing." Her catchphrase is "DO IT FOR THE STORY"—meaning "basically YOLO," she says. "I'm a big storyteller and I see life as an opportunity to collect as many experiences as possible. I always hype myself up to do things by thinking, do it for the story."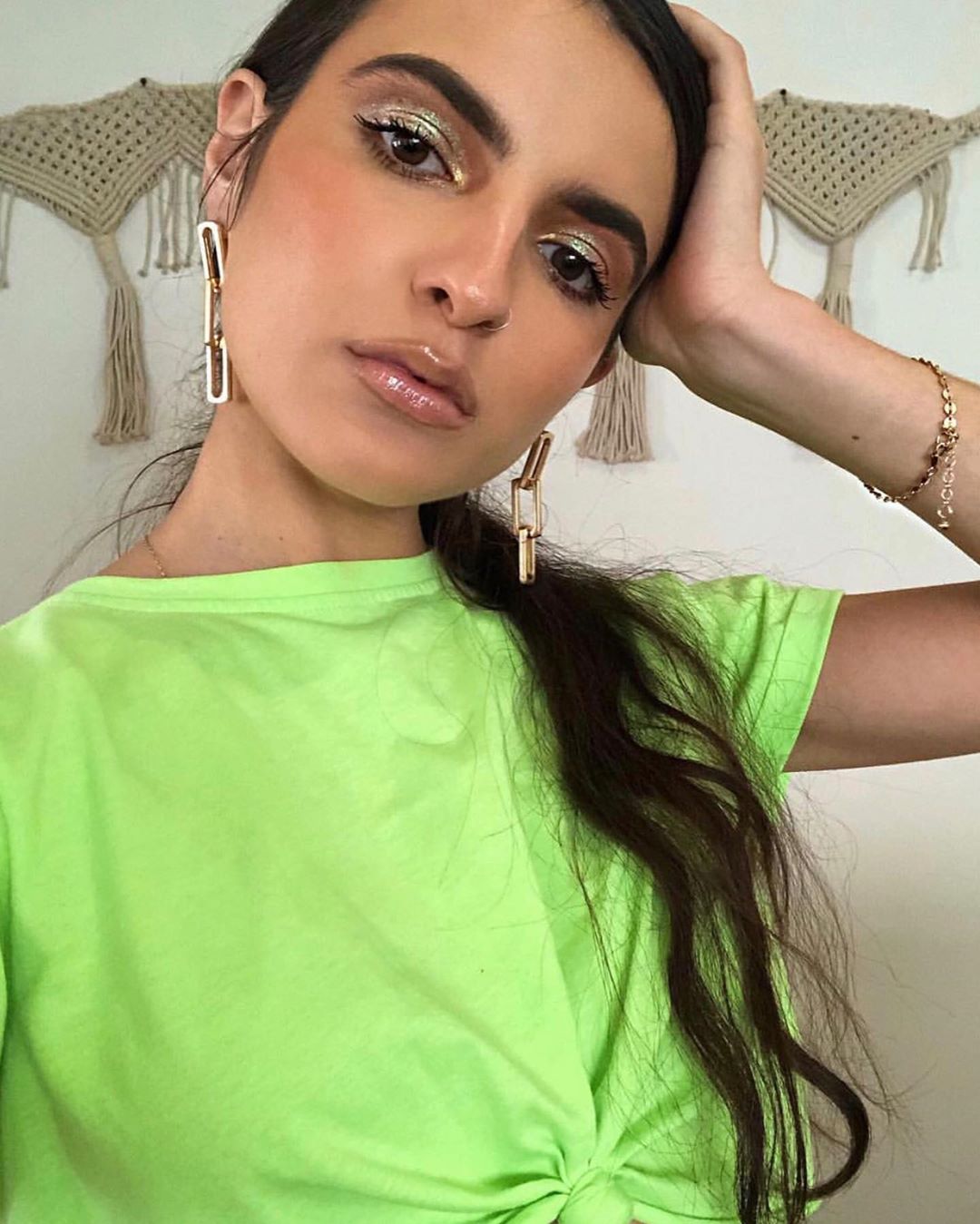 Instagram @bbygurlvane
Now, let's get to the moment we've all been waiting for: let's talk about her nails. "I'm not 100% loyal to one salon but I mostly go to Gloss Nail Spa in Silverlake Los Angeles," she says. "I get inspired by color moods I am having, maybe new shoes or makeup I have, things that I feel resemble me, and I save nail photos on Instagram and kinda combine ideas so that when I go to the salon I tell them exactly what I want." Watch any of her reviews and you'll barely be able to concentrate on the product, because you'll be starring at a perfect pair of green flame or neon pink nails.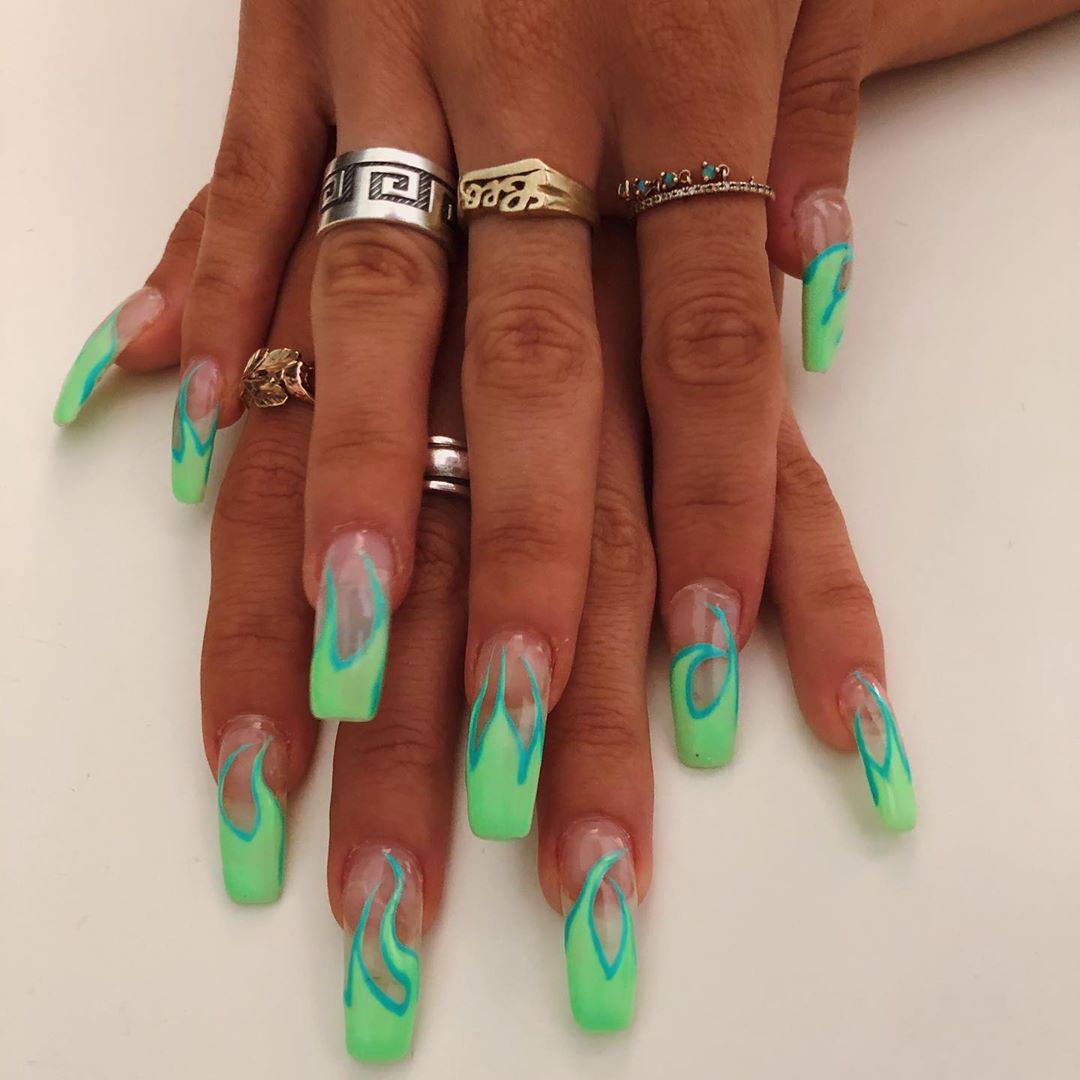 Instagram @bbygurlvane
Like many of us, she got great beauty advice and inspiration from her grandmother. "My grandma has always done super bold eye looks and I definitely take after her," she says. "She is also a Leo, so I think that is one reason, but also just from watching her get ready and always being so put together. She always would say in Spanish that a woman who doesn't get ready is like a sky without stars. So dramatic." She also received a priceless tip from another family member; "When I was 10 years old my aunt told me about doing an inner corner highlight and I've never looked back," she says.
This Supergreaters' HGs include Fenty Foundation, Glossier Boy Brow, Shea Moisture Conditioner, and Pat McGrath lip liners. If she could mask with anyone, it would be with fellow Queen, Rihanna. "I would definitely want us to record a video of us dancing together, talk about fashion and beauty and just being bad bitches," she says. One beauty trend she will never try is using coconut oil on her face. "I don't get how it works for people," she says. "It's comedogenic! I'm terrified of trying it."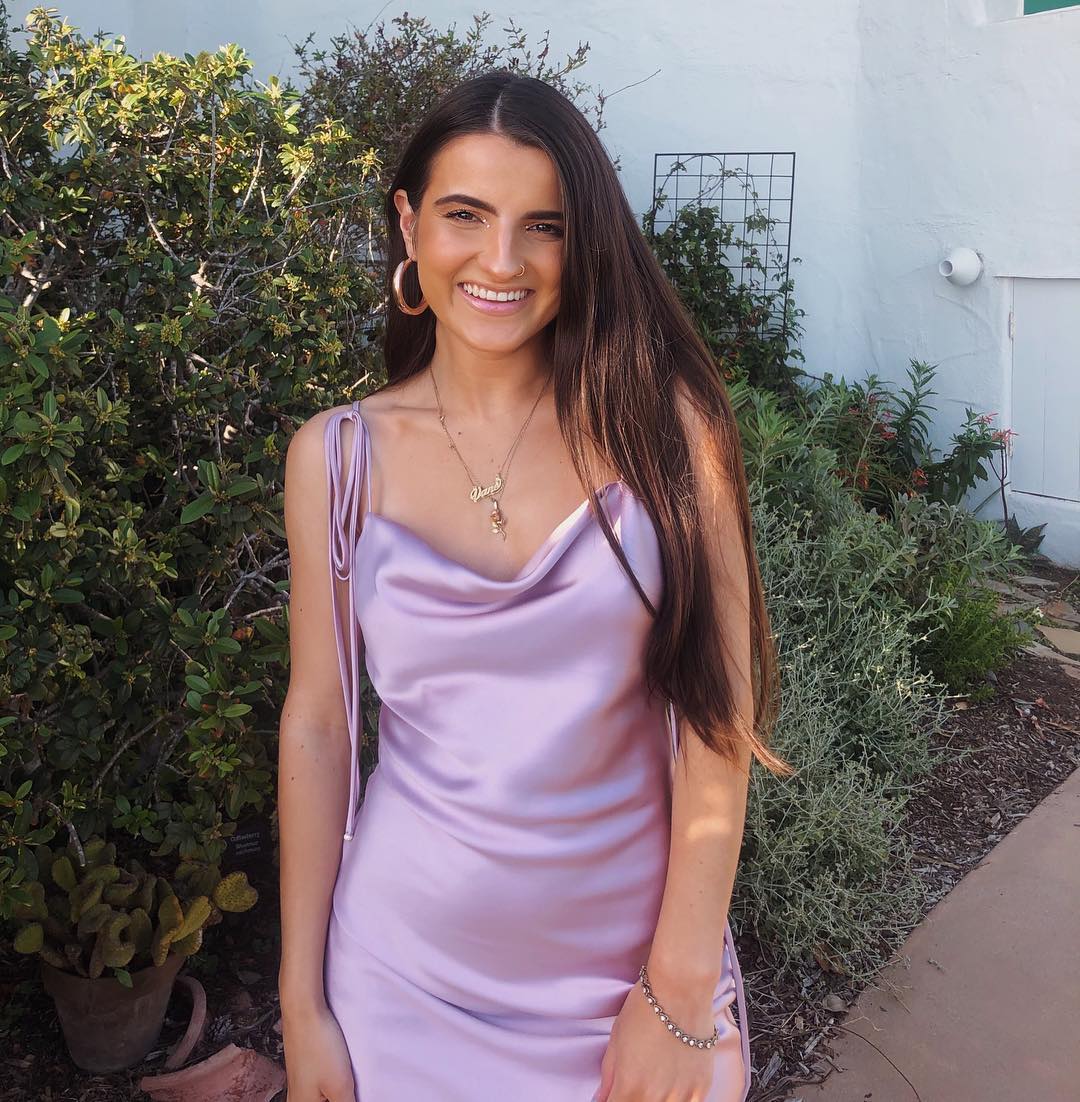 Instagram @bbygurlvane
Being that beauty and social justice are both equally her thing, we asked her what she would like to see change in the beauty industry. "I would like to see brands involve more people of color in all stages of production and sale," she says. "Right now it seems like they will only use people of color as models and in marketing, but where are they in developing products, leadership, etc? Brands like Fenty have obviously raised the bar in terms of shade range and that's long overdue, but I think it's important that people of color have a role other than consumers in the beauty industry."
Now that you've got the background history of this amazing Supergreater (and you're just as obsessed with her as we are) we give you the tutorial you'll need for your next wild night out.