Featured Reviewer
Get Unready With Jylocklear
If you've read any of our Friday Featured Reviewer profiles, you know that we always ask our Supergreaters what television or movie character best represents their skin. Jylocklear's answer was so good that we decided to lead with it. "Judge Judy," she says, "because she's feisty but wonderful, and feared but respected!" Who doesn't want a complexion that is feared but respected?
Jylocklear is from Provo, Utah, and her goal is to make money doing what she loves; beauty product reviews, photography, and blogging. She has a degree in sociology, but right now she's concentrating on "cooking a human." Yes, Jylocklear is 9 months pregnant—and might we add, glowing. Her catchphrase is "That's showbiz, baby." What can we say? Know your meme!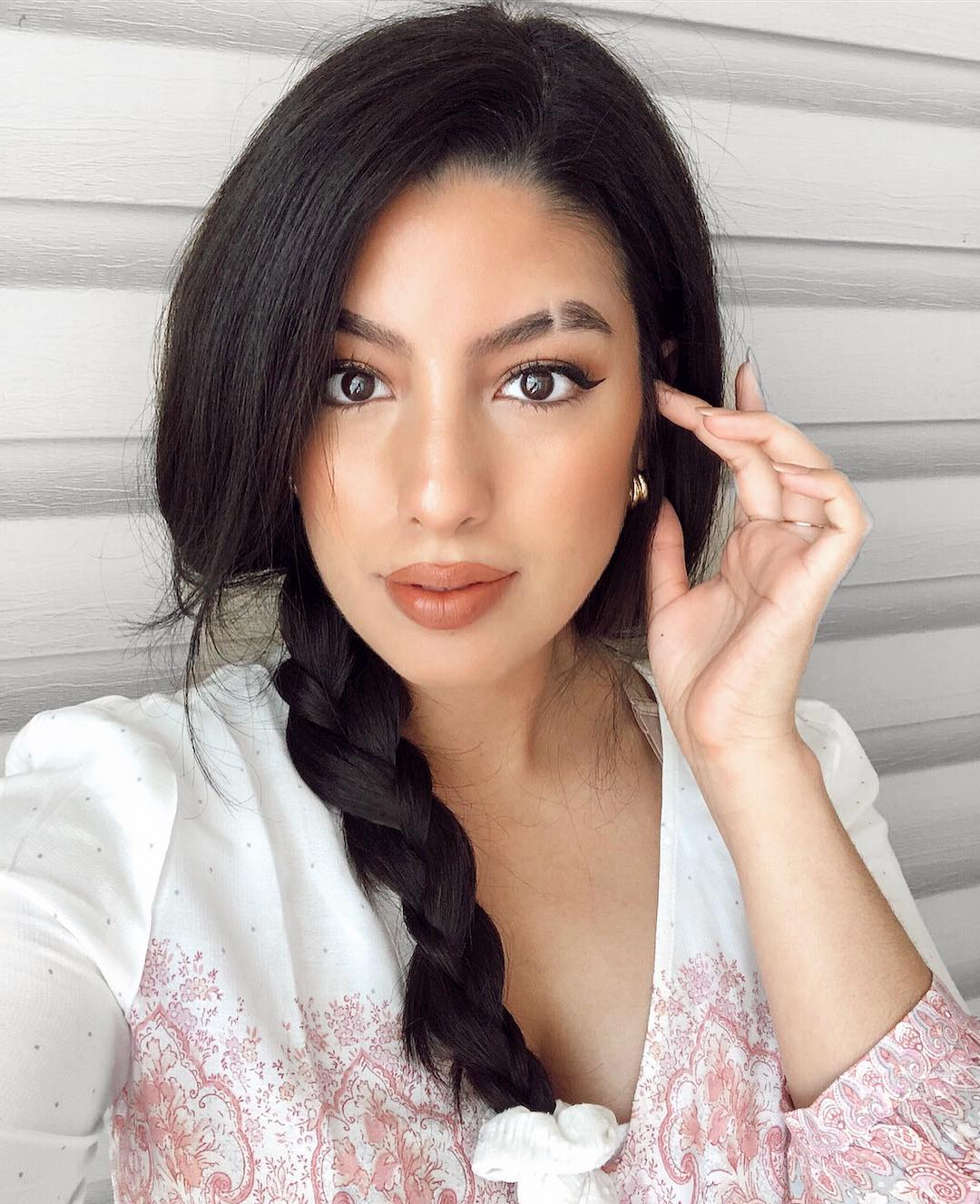 Instagram @jylocklear
Now let's get into the juicy stuff, i.e. beauty. "I'm obsessed with Caudalie Grape Water, I think I've repurchased it about 4 times," she says. "I have one in my purse, in my bathroom, and my husband loves it too. I've also been recently loving Lancôme's Monsieur Big Mascara, as well as my Shiseido eyelash curler that I don't think I'll ever stop buying." Oh and that signature eyebrow slit? It's all natural, baby. "My eyebrow cut is a scar from childhood," she says.
Take one look at her Instagram and you'll realize that we're dealing with a serious skincare connaisseur with an even more serious collection of products. And with this expertise comes hot takes; "I'm going to get in trouble for this, but Drunk Elephant Baby Facial did nothing for me," she says. "Everyone constantly raves about it, and when I finally got it I had such high hopes, but it didn't do a thing." We can hear you all gasping across the world right now. The strangest product she's ever tried is the Ole Henriksen Cold Plunge Mask. "It's unique because you're actually supposed to use cold water to wash it off and it's such a different but nice masking experience," she says.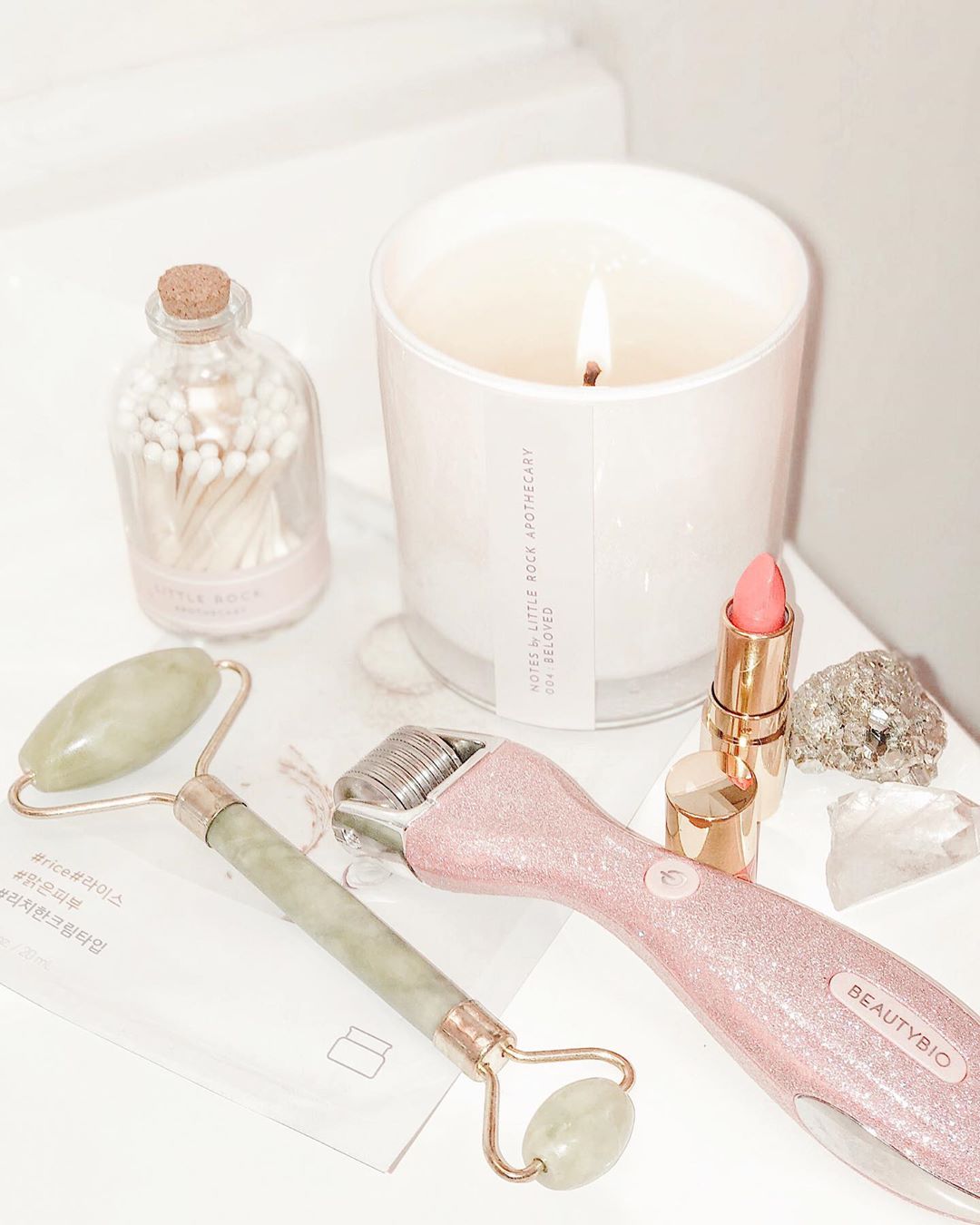 Instagram @jylocklear
Now, a few words of advice. Sleeping with makeup on? You already know because we've told you too many times to count, but never, ever, do this. "My skin is so spoiled now that I'll breakout if I even think about not cleansing my face nightly," she says. "I'm always cautious about over-exfoliating and damaging my skin barrier. I did it once and it was awful, so I'm always making sure I don't go over board with physical exfoliants and acids!"
Another important rule Jylocklear wants you to know? "The best advice I've heard is YMMV, or your mileage may vary," she says. "I think this is so important to understand, because not everyone has the same skin or concerns, reactions, or even perceptions. So it's important when recommending products, and when taking advice about products, that people learn to do their own research and make their own decisions. Beauty is not one-size-fits-all and someone liking something you don't like is okay! To each their own."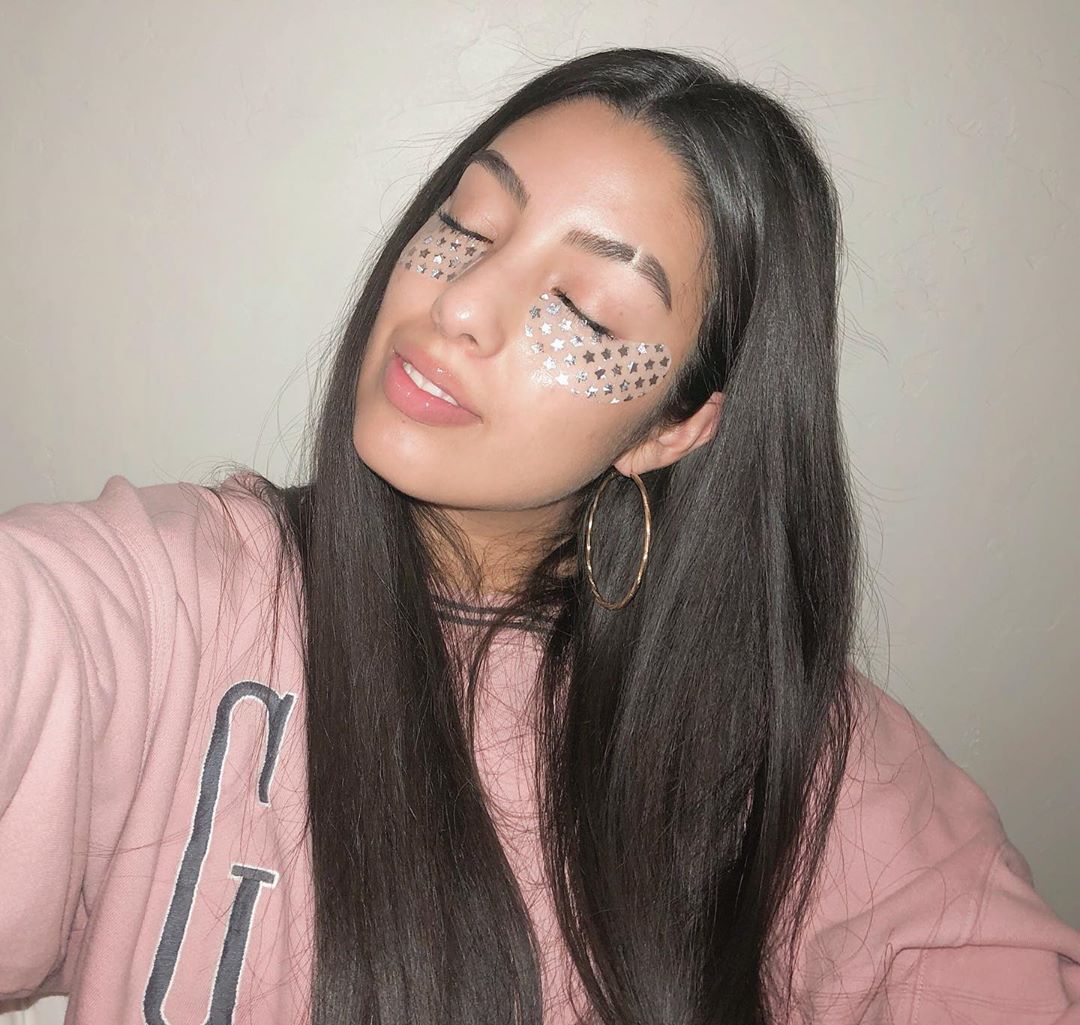 Instagram @jylocklear
Watch Jylocklear get unready with a little help from her favorite products including Amorepacific Enzyme Peel Cleansing Powder, Ole Henricksen Dark Spot Toner, and of course, a little bit of SG favorite Caudalie.