Featured Reviewer
Devinkielle's Oily Skin Approved Skincare Routine
Lots of people in the SG community are not only makeup and skincare obsessed reviewers, but also beauty entrepreneurs. We count amongst our fam the founders of Wander Beauty, Twice Toothpaste, Leo Oil, Plant People, and Eunoia—and today you can add yet another name to that list: Devinkielle.
She says she'll be launching DEON LIBRA by the end of the year (follow the brand here to keep up), so here's what you need to know for now. "DEON LIBRA is a plant-powered, body-focused skincare brand, founded on humor and authenticity," she says. "It initially began as a passion project, fueled by my love for skincare and the sudden passing of my father, Joseph Deon McGhee. Deon was his middle name and Libra was his zodiac sign. "Big Me" was genuinely the life of every party and absolutely hilarious! He simply loved people as is."
The words to remember here are body-focused; "I've discovered that people simply do not care for the skin on the rest of their body as much as they do the skin on their face," she says. "I want to change that. The goal is better skin, not perfect skin." Devinkielle has struggled with body acne, and she adds; "my skin is oily AF, and I have cellulite, saggy boobs, and stretch marks. I used to hate those things about my body, but they are a part of what make me physically me." Right now, the brand will feature 4 products that are similar to products traditionally used for the skin on your face—and that's all we can say for now! 🤐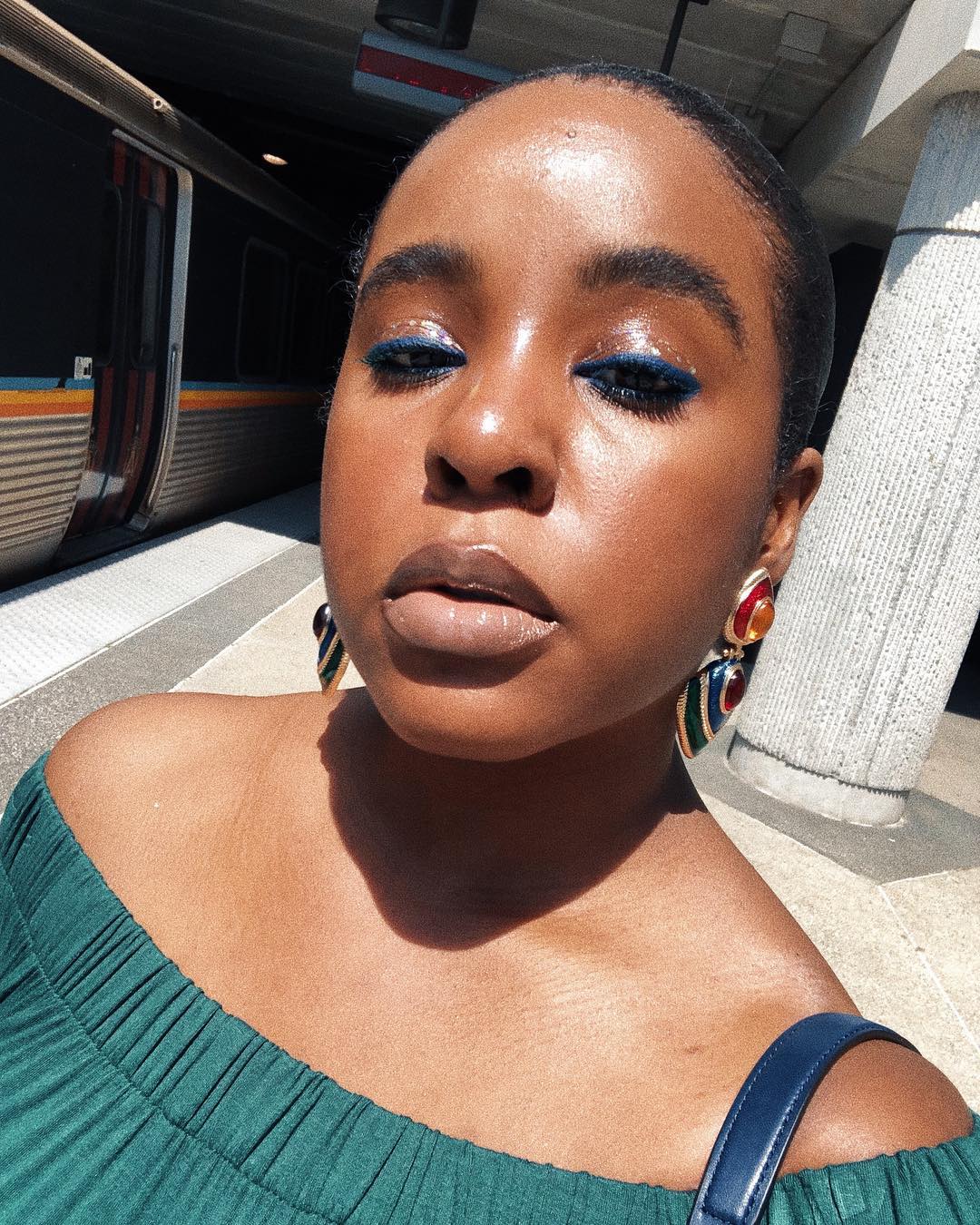 Instagram @devinkielle
This Supergreater lives in Atlanta and her beauty collection is the perfect balance of high and low brow products. She's reviewed Tom Ford perfume, La Mer serum, Joanna Vargas face wash, and Kristin Ess, as well as bunch of Lush Cosmetics, The Ordinary, and Glossier. Her favorite products? "My Clarisonic, Dr. Bronner's Tea Tree Soap, Caudalie Vinoperfect Serum, Ole Henriksen Banana Bright Eye Creme, SK-II R.N.A. POWER Anti-Aging Eye Cream, and a LUSH Cosmetics Fresh Face Mask," she says. "I'd literally die without the Caudalie serum, though."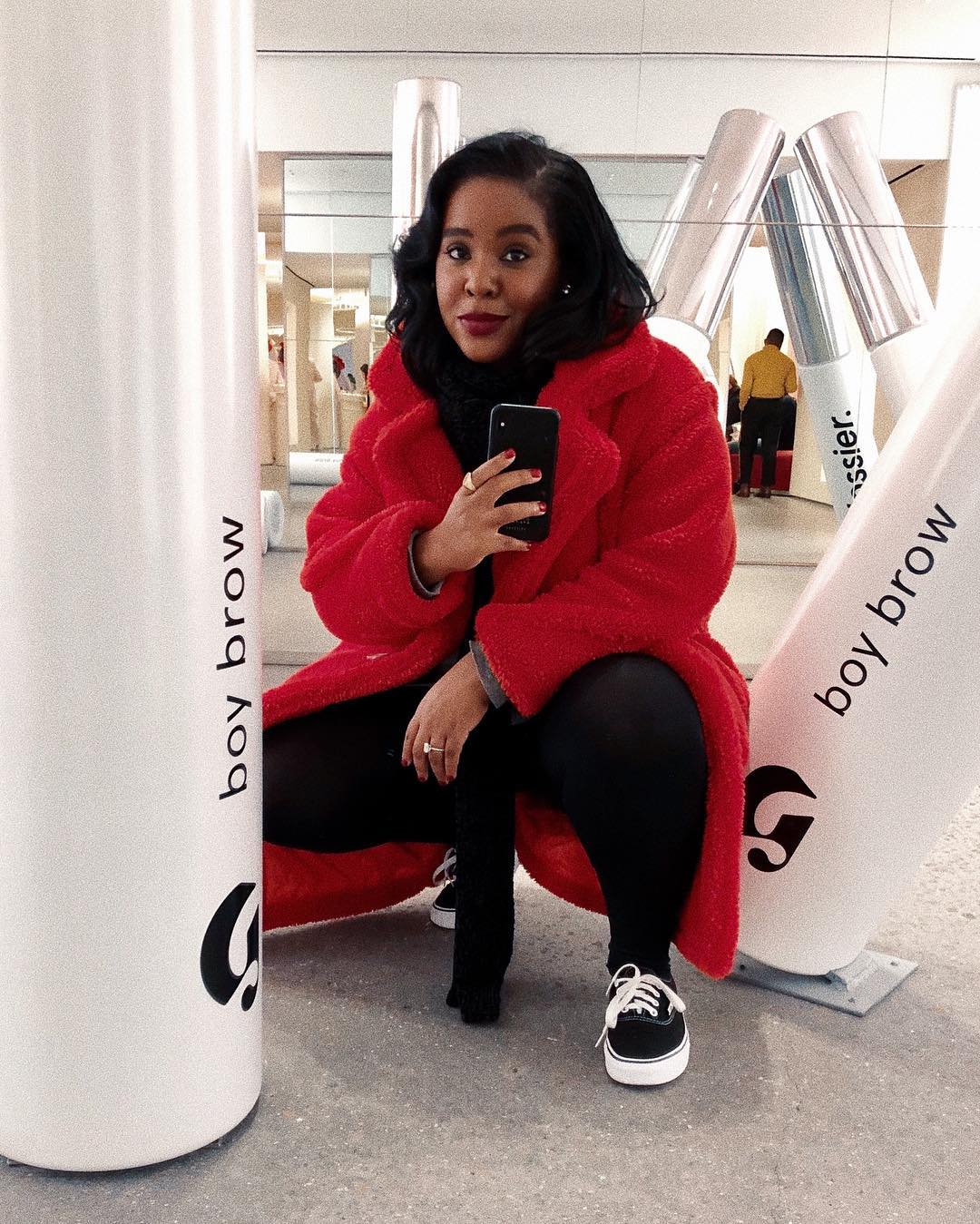 Instagram @devinkielle
Aside from her entrepreneurial dreams, Devinkielle is a comedy writer currently in grad school studying film and television ("AKA I literally get no sleep," she says). Her favorite way to spend time is by the pool with a mimosa in hand or on a SoulCycle bike.
"My favorite thing about the SG community is that the reviews are honest and short," she says. "I hate when I am watching a 20 minute YouTube review and have to scroll through to find the 60 seconds of information I was looking for. No one has that type of time, sis!" Agreed—like the time I had to watch 40 minutes of Tati Westbrook's ramblings before she got to the point of why she was mad at James Charles. Ok, so that wasn't a makeup review, but you get the point.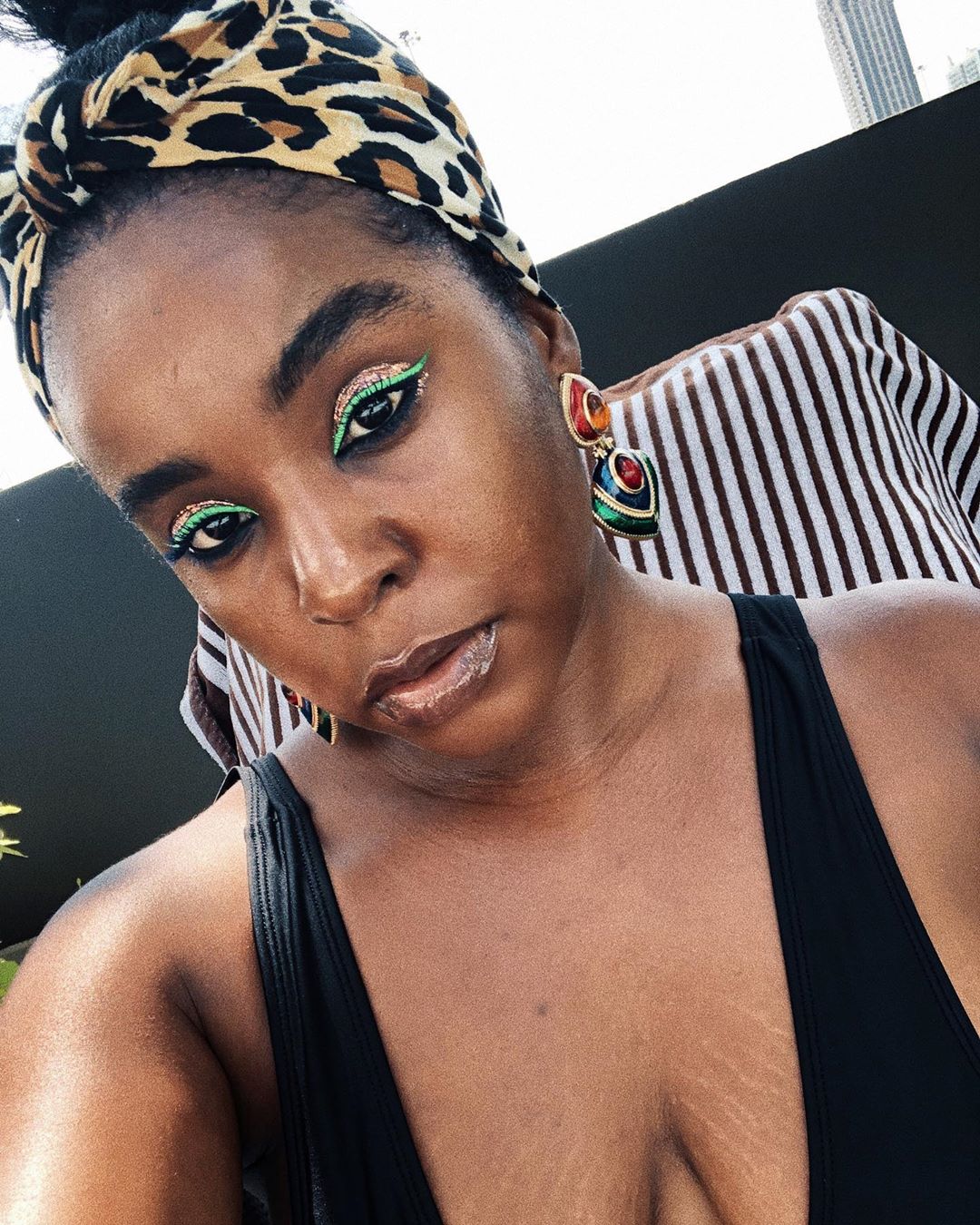 Instagram @devinkielle
If her skin was a character in a TV show (because here at SG we ask the tough and important questions) it would be Nola Darling from She's Gotta Have It. "No matter how well she tries to do the right thing, shit just always seems to fall apart for her," she says. "My skin does me like that, unfortunately. Doesn't matter how much I pamper it, drink my water, and mind my own business—it always betrays me in the end! Just disrespectful!"
You see, Devinkielle has oily skin (AKA unruly and breakout-prone) but thankfully for us she's now become an expert at managing it. Watch her skincare routine below!