Last week the SG team went to Los Angeles (you couldn't miss it, what with our incessant posting on socials) so we had to make one very important beauty pit stop: Violet Grey, the only store of it's kind on West Hollywood's Melrose Place.
The scene at Violet Grey was as you'd expect. The team was running around, there was a lot of yelling and testing of everything in the store, which looks like a giant walk-in closet filled with every beauty product you've ever wanted. We got to ask their staff everything we've been wanting to know about brands like Joanna Vargas, Augustus Bader, Tata Harper, Olaplex, and Playa. The makeup section looked like your dream vanity; Chanel, Kevin Aucoin, RMS Beauty, Westman Atelier, and pots of Lemonhead LA glitter. There was an entire wall dedicated to hair care products and tools, coffee table books covered almost every surface in the store and there was even a lush backyard where you could hang out while shopping. We could go on, but our memory of the event is fogged by amazing smells, shiny things, and pretty colors. It was like that scene in Parent Trap when Hallie is reunited with her mom and she explores her bedroom full of luxurious perfumes and crystal chandeliers. No wonder everyone is so obsessed with Cassandra Grey's boutique.
The store was perfect. So perfect, that we decided we had to take a little piece of it back to you guys. Here's a glimpse into the store and keep reading to find out how you can enter the giveaway.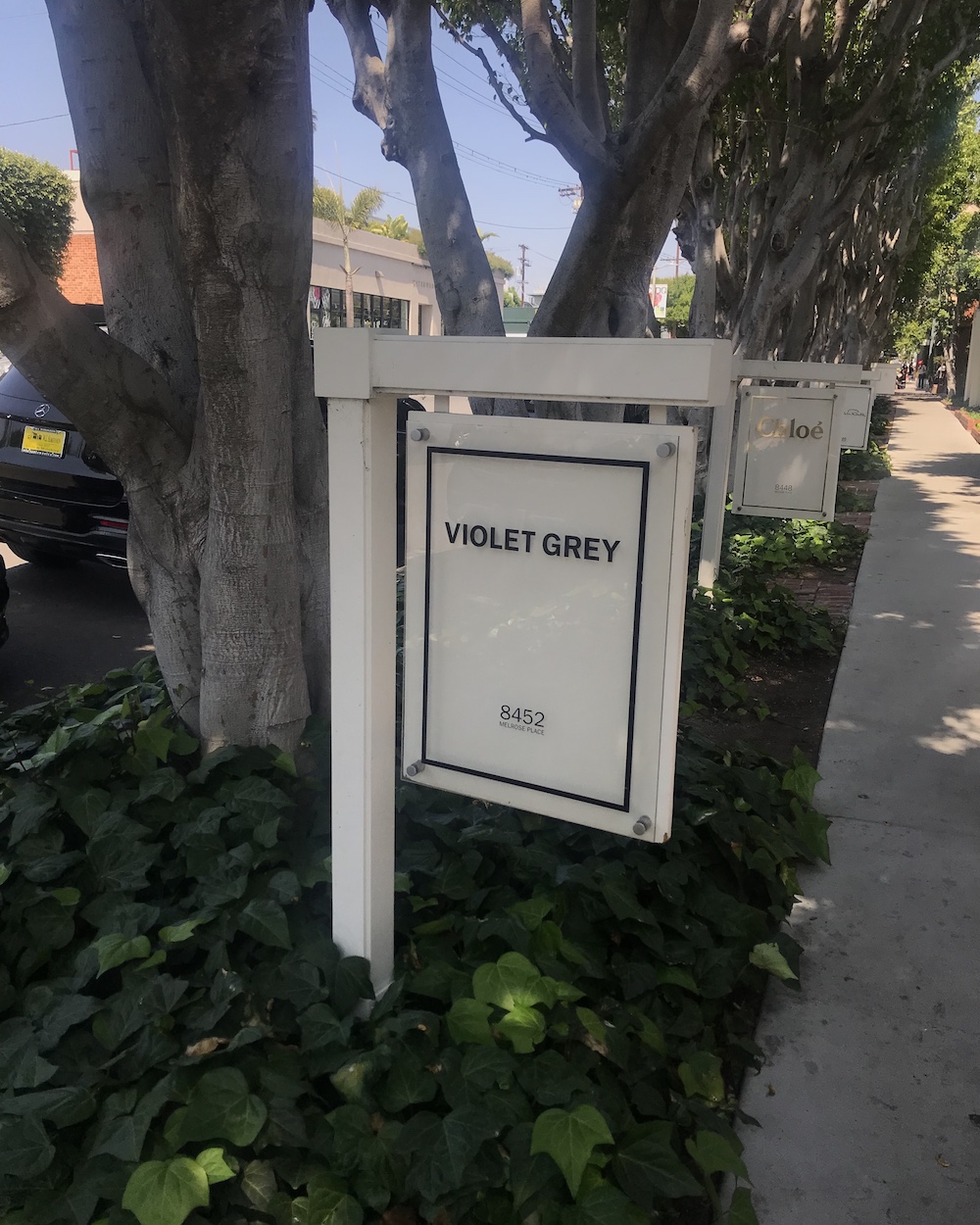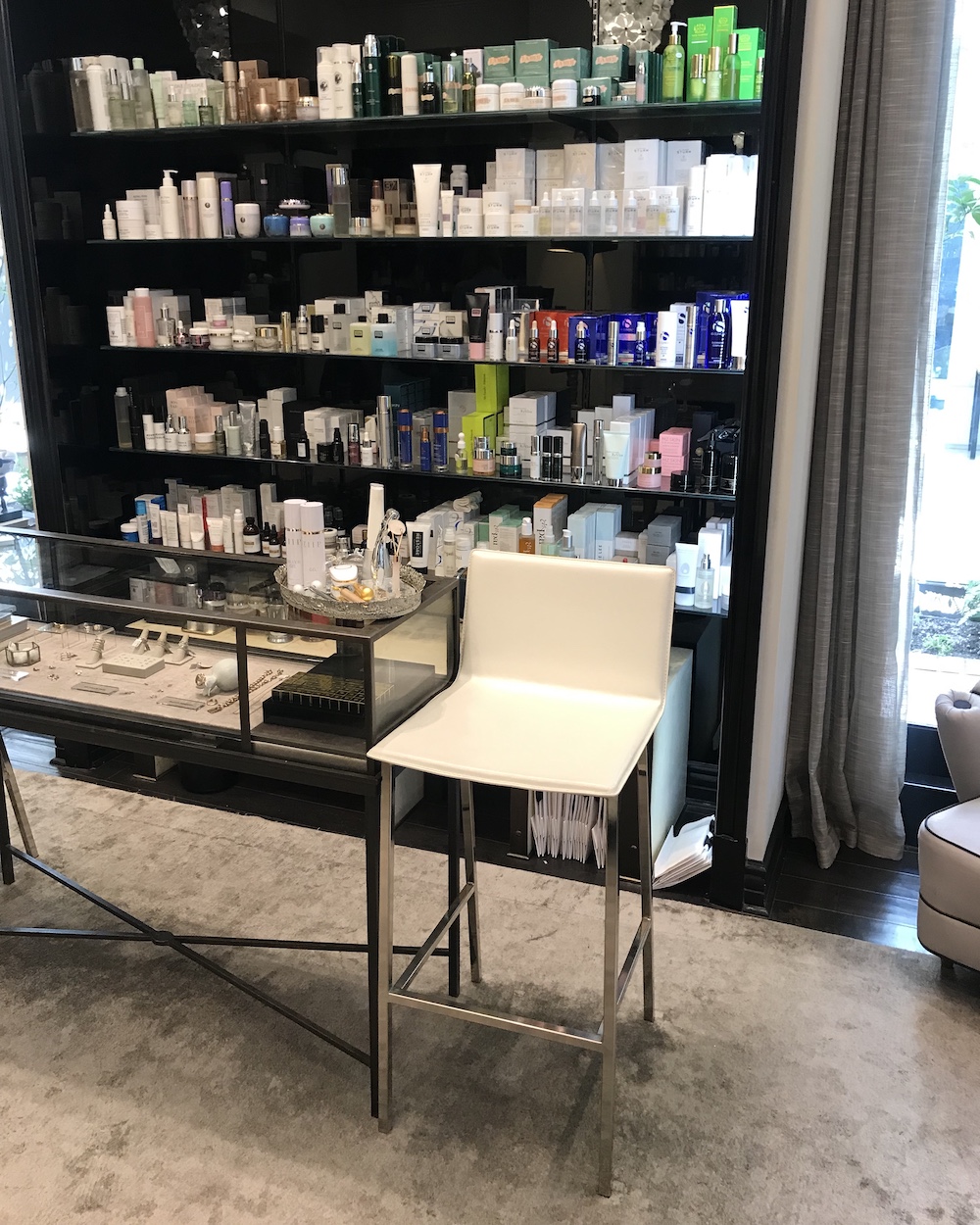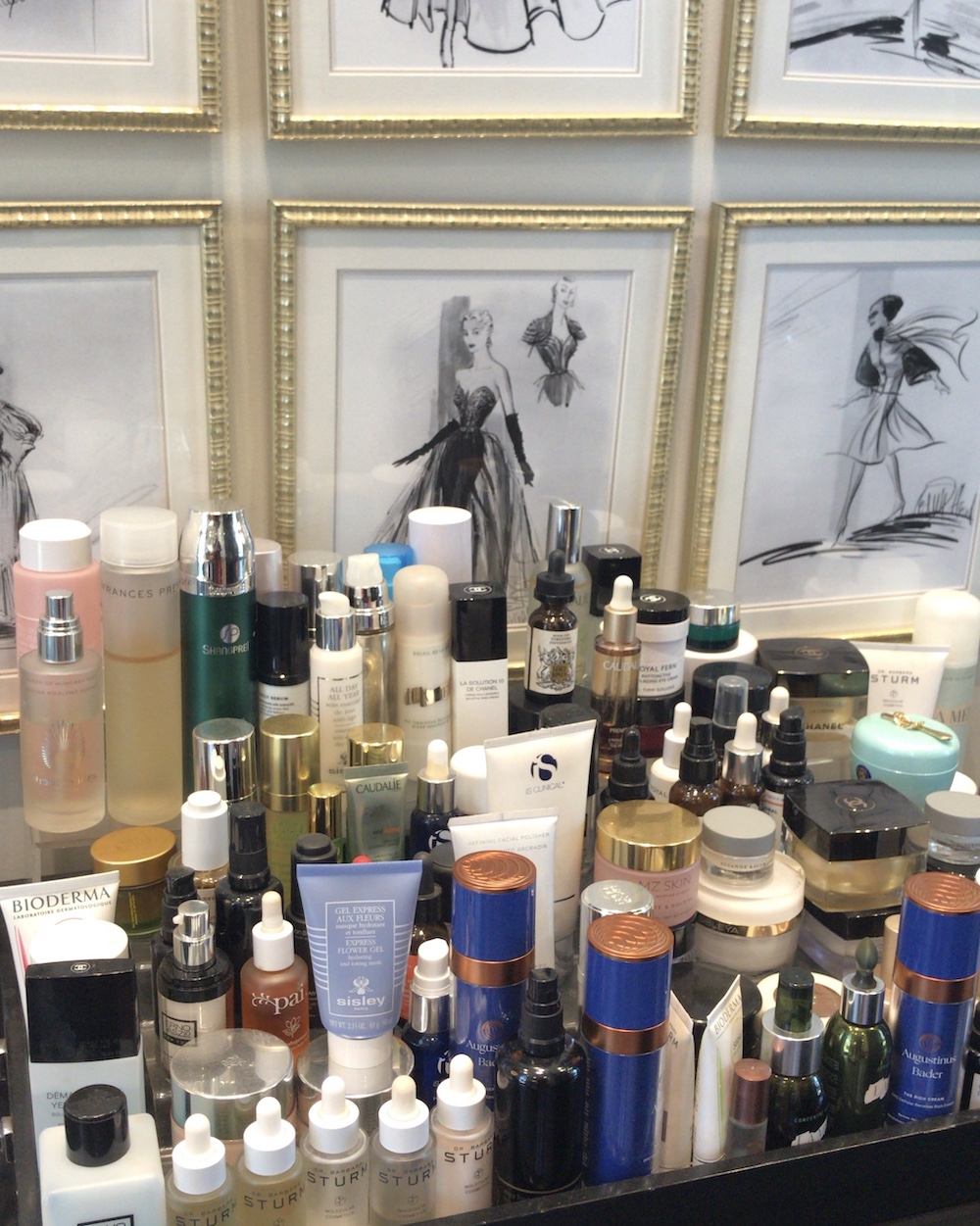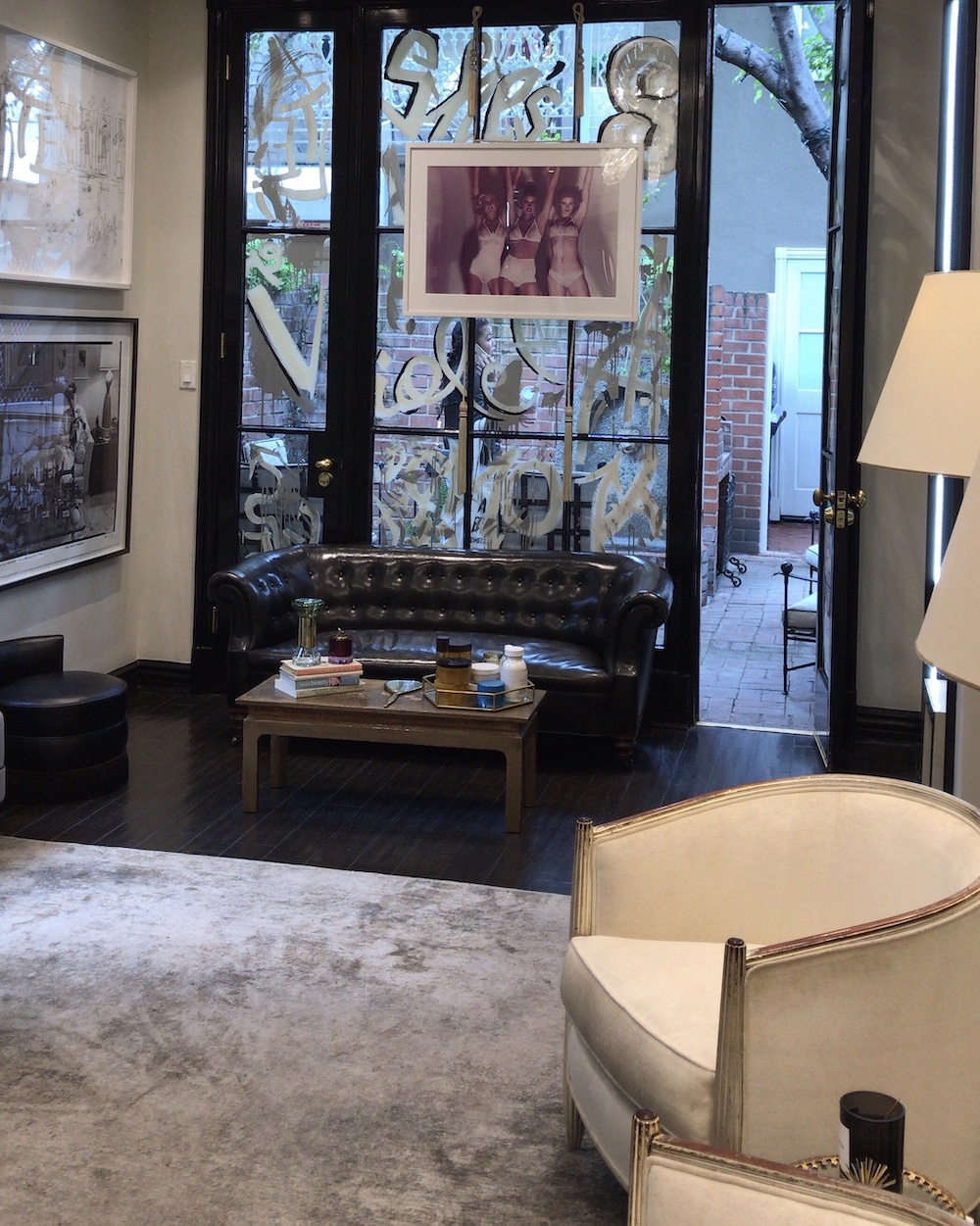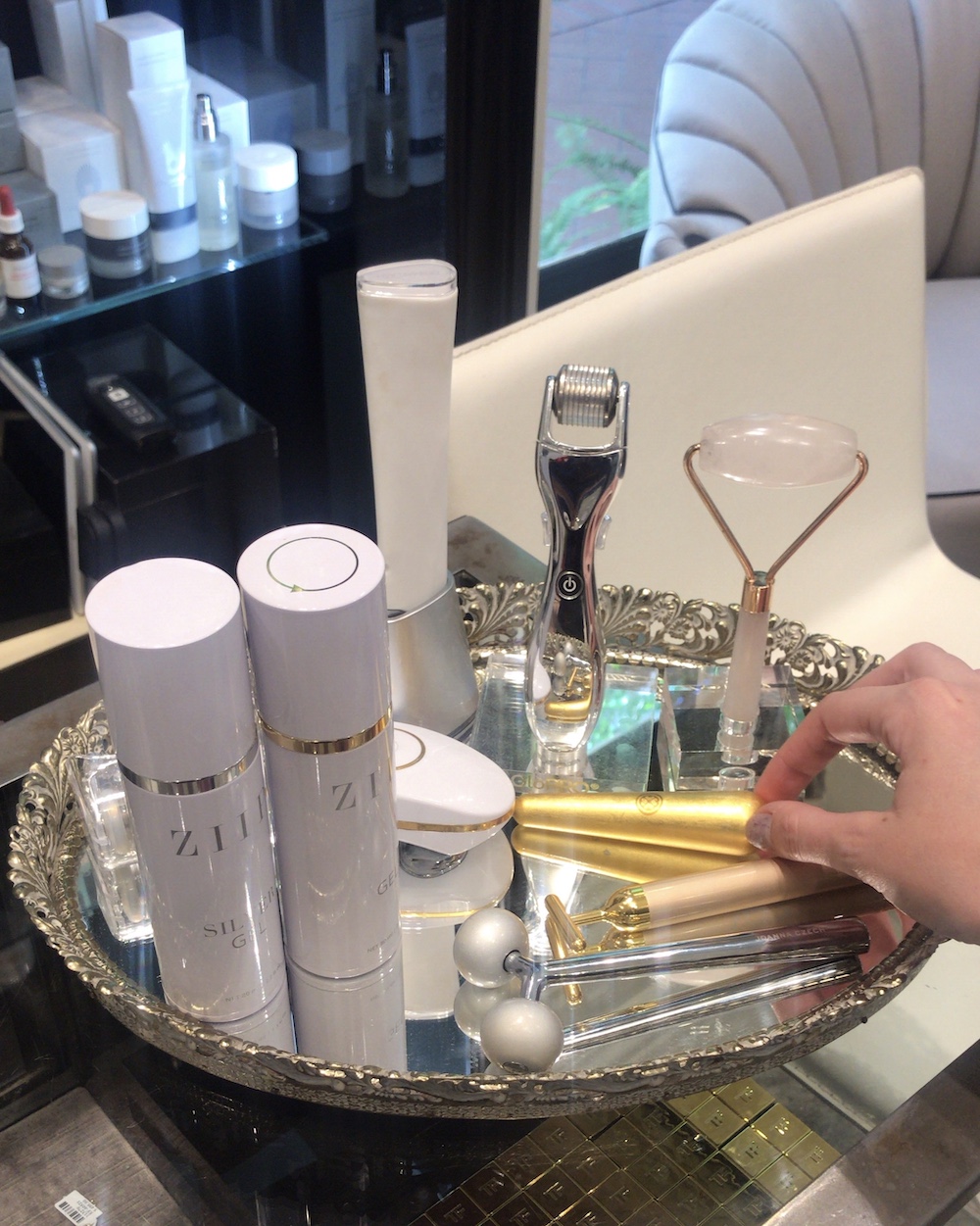 Our team members picked one product that they love from Violet Grey and we created one mega beauty haul that we're going to be giving away to one lucky Supergreater.
Our Violet Grey haul includes:
Eliza's pick: Chanel Rouge Allure Liquid Powder in shade 956 Invincible, $30 "If you read my bank statements it would sound like you're trying to summon a red lipstick demon. It's just red lipstick, red lipstick, red lipstick. It's like I'm possessed because I can't stop myself from purchasing every variation and finish. This lifelong struggle has finally concluded because I have found her. THE Red Lipstick, and yes, it's Chanel. It creates an almost blotted look, but you can layer it. It's weightless and stays on your lips--even the weird parts. I'm completely enchanted and you will be too."
Nataliya's pick: RMS Beauty Luminizer X Quad Highlighter Palette, $48 "I've wanted a subtle highlighter for a while and after trying this on at Violet Grey, I decided to buy it. I have very dry and sensitive skin and I love that this doesn't have any harsh chemicals and is a creamy texture, so it doesn't dry me out or settle into my pores and lines. It give a nice, natural glow and is more subtle than sparkly highlighters. It's nice for a carefree, quick everyday highlight."
Savannah's pick: Caudalie Beauty Elixir (100mL), $49 "I've been obsessed with Caudalie Beauty Elixir since the first time I drenched my face in it. It smells like mint, rose, and rosemary, and I swear when you spray yourself you're instantly transported to a place far, far away from all your troubles and responsibilities- and it gives you a great dewy glow. Apparently the formula is inspired by the Queen of Hungary's elixir of youth, and it's 100% plant-based."
Tyler's pick: Byredo Bal D'Afrique Perfumed Oil (7.5mL), $78 "Byredo makes some of my favorite candles (they're practically the only lighting in my apartment), and with this rollerball you can carry their delightful Bal D'Afrique scent wherever you go, no fire required."
Alex's pick: Lauren's All Purpose Salve (100mL), $48 "I never heard of this brand before walking into Violet Grey, but a friendly staff member (with perfect skin might I add) told me she was addicted to the feel and smell of this balm. I put some of my hands and it melted into my skin and left me smelling like a spa. This stuff can go anywhere on your body and it's organic."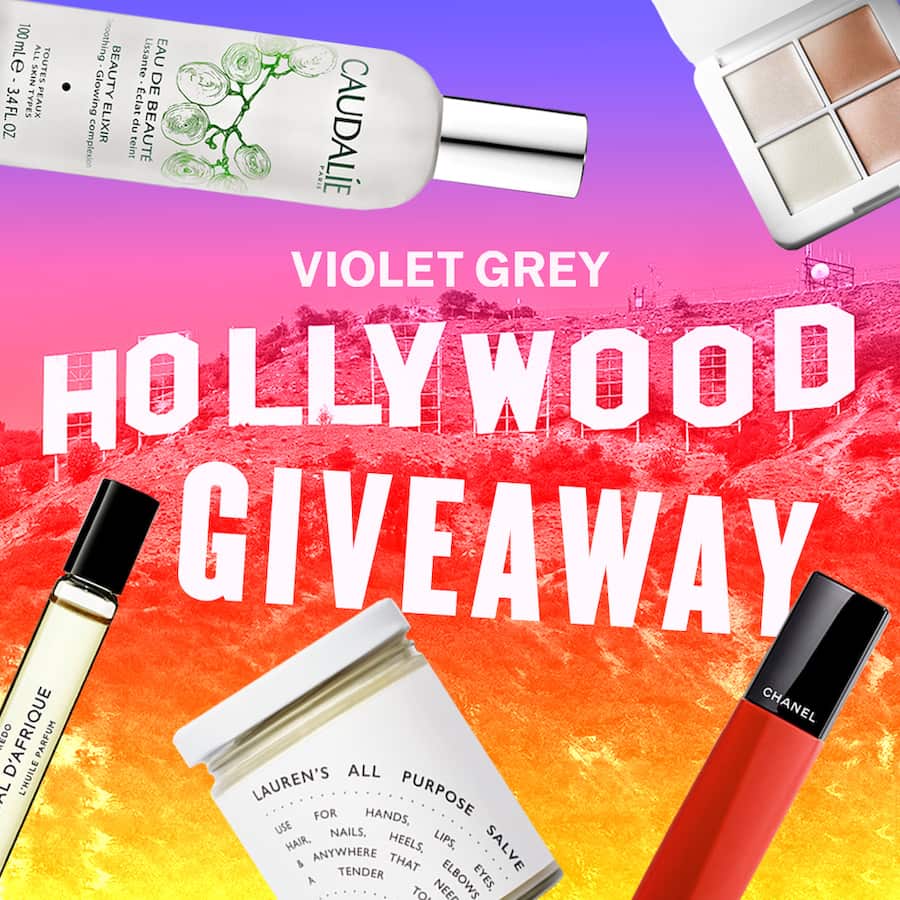 Post this image on Instagram for 5 extra entries!
To win this entire haul worth almost $300, here's what you have to do:
1. Make a NEW review of any product you already own from one of the hundreds of brands sold at Violet Grey. View the list of brands here and add your review below!
2. Bonus: For 5 extra entries share the image above on your Instagram grid!
The winner will be announced 7/1, only applicable in the United States. Good luck!