When Rihanna launched Fenty Beauty in 2017, no other makeup brand came close to her shade range. At first it was 40, and when other brands finally came to their senses and followed her lead, she upped her range to 50. From the fairest to the darkest of skin tones, everyone gets to enjoy that perfect pore-diffused and matte finish that has become Rih's signature look. We even dedicated an entire article to the reasons why we should be giving her all our money (and we stand by it).
Pro Filt'r is the best of both worlds when it comes to coverage and texture. It builds from medium to full coverage depending on the look you want, and according to your reviews it's so light that it's basically undetectable on the skin. Also, if NikkieTutorials, the official arbiter of quality foundation, has given it her blessing ("Hello, poreless life!") then you know that this stuff is good.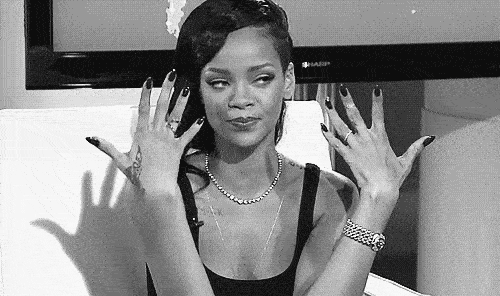 As you know, SG is always after the best. We just finished our quest for the best mascara (Congratulations, Glossier Lash Slick), we asked you to tell us about the dopest dupes, the best all-natural deodorants, and the greatest drugstore products you can find—so now let's talk foundation. Does anything beat out Fenty Beauty Pro Filt'r? We're looking at you Bobbi Brown Skin Longwear Weightless Foundation, and you Maybelline Fit Me Matte + Poreless Liquid Foundation Makeup.
We're asking for any worthy challenger to step up and make their case. May the best, long lasting coverage win!