Featured Reviewer
Tru_beauty's Guide to Looking like an IG Baddie (on a Budget)
SG is all about real people being honest about the things they love (and hate), and amongst some of the most outspoken and funny Supergreaters is Tru_Beauty. When Glossier came out with Mango Balm Dot Com, she was the first to say that Mango Sunrise Chapstick was essentially the same product, but sold at a fraction of the price (you can get 4 Chapsticks for the price of one Balm Dot Com).
This "lover of cosmetics and skincare" who "can't commit to managing a Youtube channel" grew up in Baltimore but is now attending college in Boston, where she works as a part-time research assistant for Harvard Business School. She has two ultimate career goals, and they...definitely diverge; "The ultimate goal is to be an ambulatory care pharmacist specializing in psychiatric medicine," she says. "I'm about to finish up my last year of school at the Massachusetts College of Pharmacy and Health Sciences in Boston." Her other goal is to become the first Asian American cast member of Saturday Night Live. "Bit of a reach, I am aware," she says, "but Leslie Jones joined the cast in her late 40s. It's never too late!" Tru!
If you've seen any of her reviews, you know about this Supergreater's sense of humor. She told us that if her skin was a character from any TV show it would be "Angela from The Office" specifically "when she startles the shit out of Dwight from behind, because one moment I will be minding my business keeping up a usual skincare routine until all of a sudden a big fat painful zit or three will pop up out of nowhere and my reaction is the exact same as Dwight's."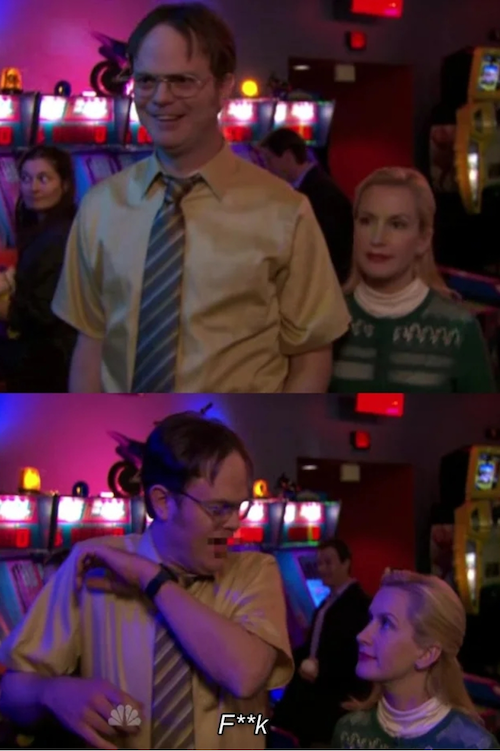 Tru_beauty's relationship with makeup, particularly how she learned how to use it, is complicated. "I had major self esteem issues my entire life growing up as a minority surrounded by pretty, light skinned girls who didn't look like me," she says. "I thought that because I didn't look like them, with large, pretty colored eyes, long lashes, and a well-defined facial structure, that no amount of makeup could ever make me as beautiful as them. I had no idea how to properly draw my eyeliner because of my complicated monolids, and didn't know how to apply shadow because every tutorial I've seen on the back of an eyeshadow palette or on YouTube didn't work for my eye shape. I felt hopeless and abnormal looking, and like I didn't deserve to rock makeup simply because I looked different."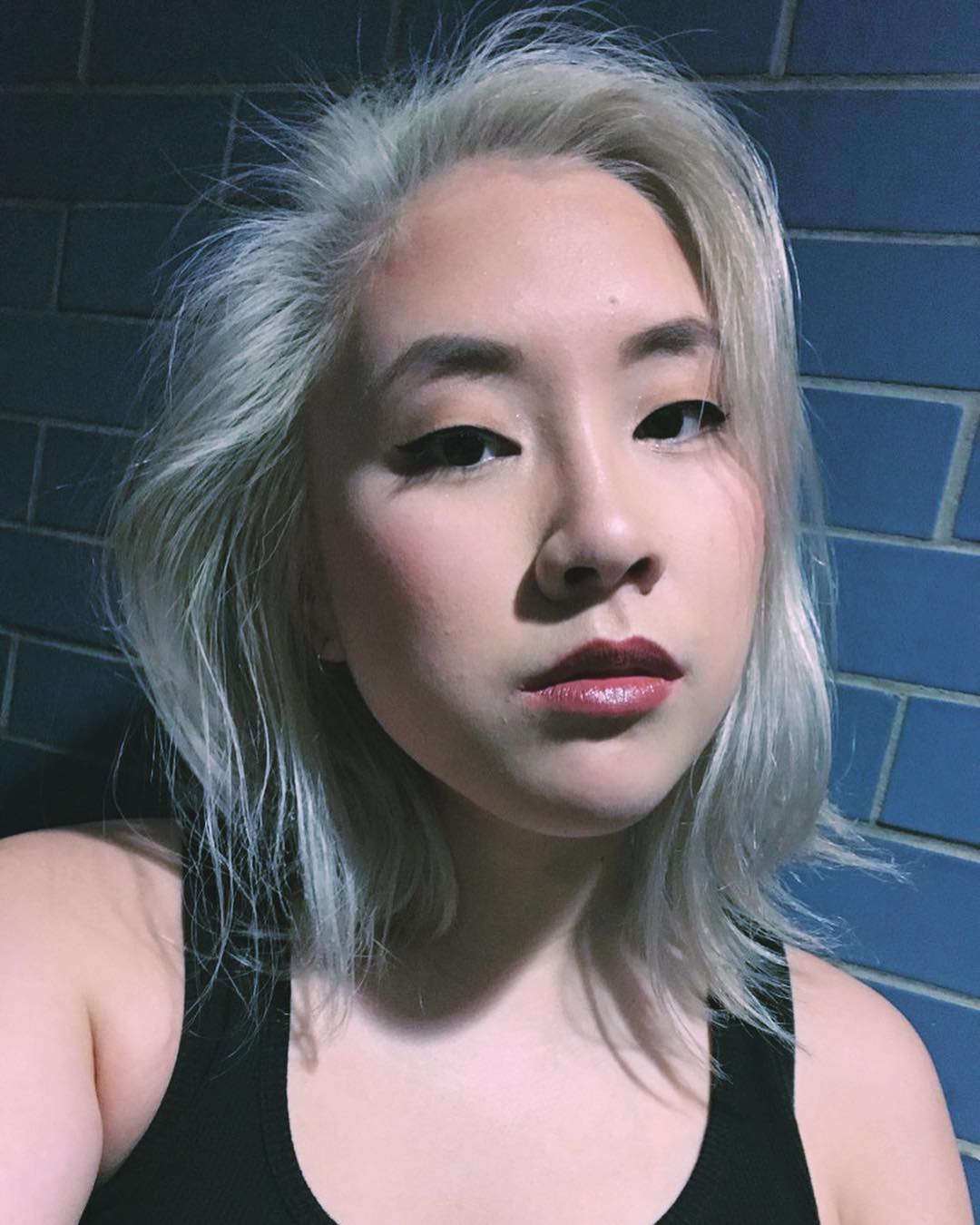 Instagram @t___tru
It was during her freshman year of college when she landed a front of the house job at a restaurant that she finally started playing around with makeup, and her outlook changed. "Makeup taught me how to embrace my natural appearance and enhance it with amazing products," she says. "I learned I don't have to have a specific type of face to look beautiful and I continue to learn more makeup techniques fitting for my face everyday."
No matter who you are (and your budget), Tru_beauty thinks you can look like an "IG Baddie", and she wants to show you how. "The idea is that we always see all these IG famous influencers, artists, or models with flawless faces flexing their makeup looks that look nearly impossible to recreate using incredibly pricey luxury products," she says. "I want to be able to show people that you can look like those hot IG Baddies flexing their expensive faces but using affordable products that won't break the bank. We're not all millionaires like Huda (Kattan) or Rihanna but we sure all do deserve to feel like them."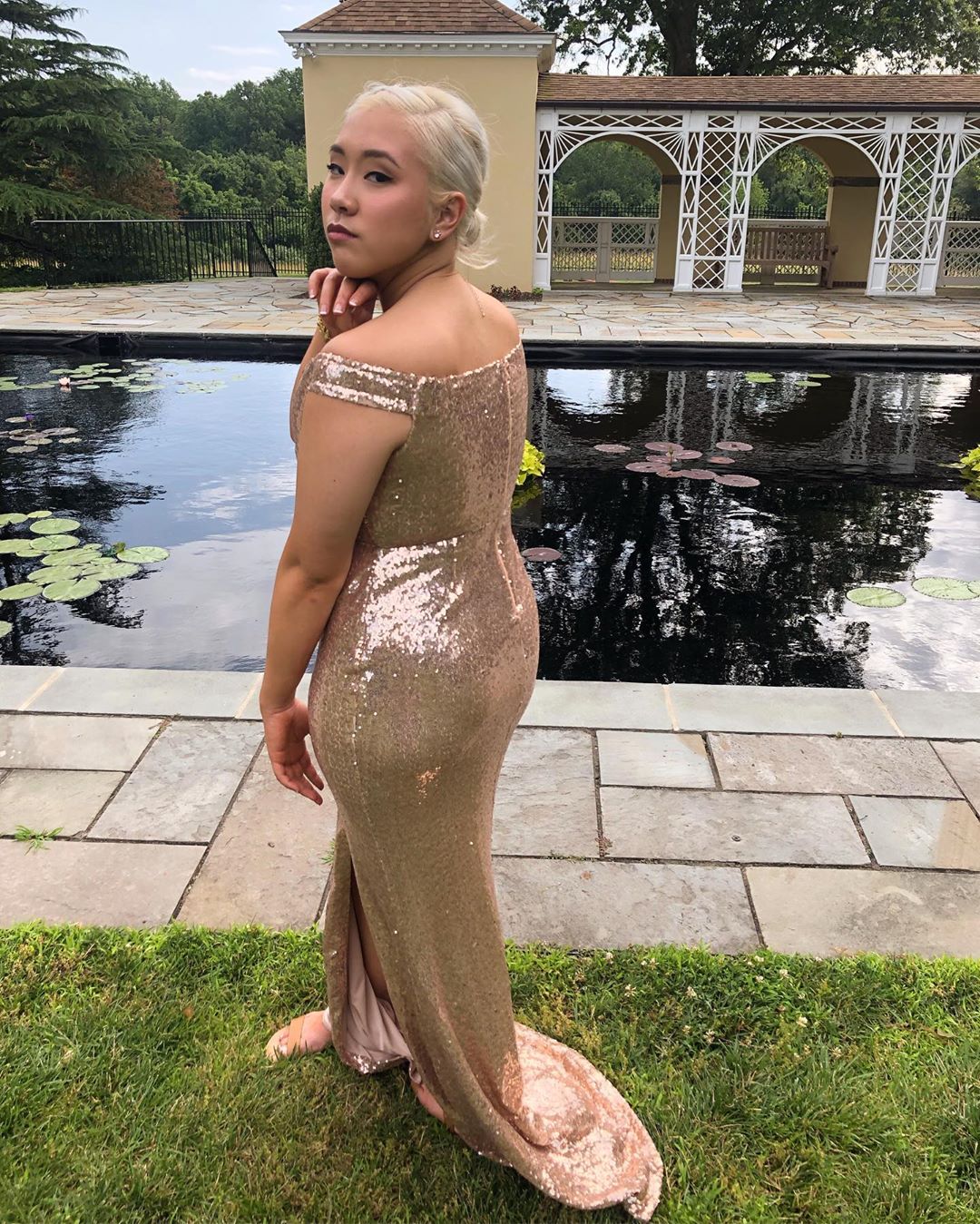 Instagram @t___tru
Ok, but in this gold sequin number....Huda who?!
Watch Tru_beauty demo her step by step routine to achieving that IG baddie look without breaking the bank.