Featured Reviewer
Sona's Seven Days of Masking
If you aren't already familiar with the SG community, we have a ton of talented people among us. We have brilliant mathematicians, journalists, teachers and of course, makeup artists. We also have a few engineers in our midst, including Sona, a software engineer studying at Stanford University who specializes in vitual reality. She also happens to be an insanely gifted digital illustrator and reviewer. "I love digital illustration and comics," she says. "I run an Instagram account where I post a lot of skincare art. That's actually how I get a lot of my products, through brands sending me some to review and illustrate."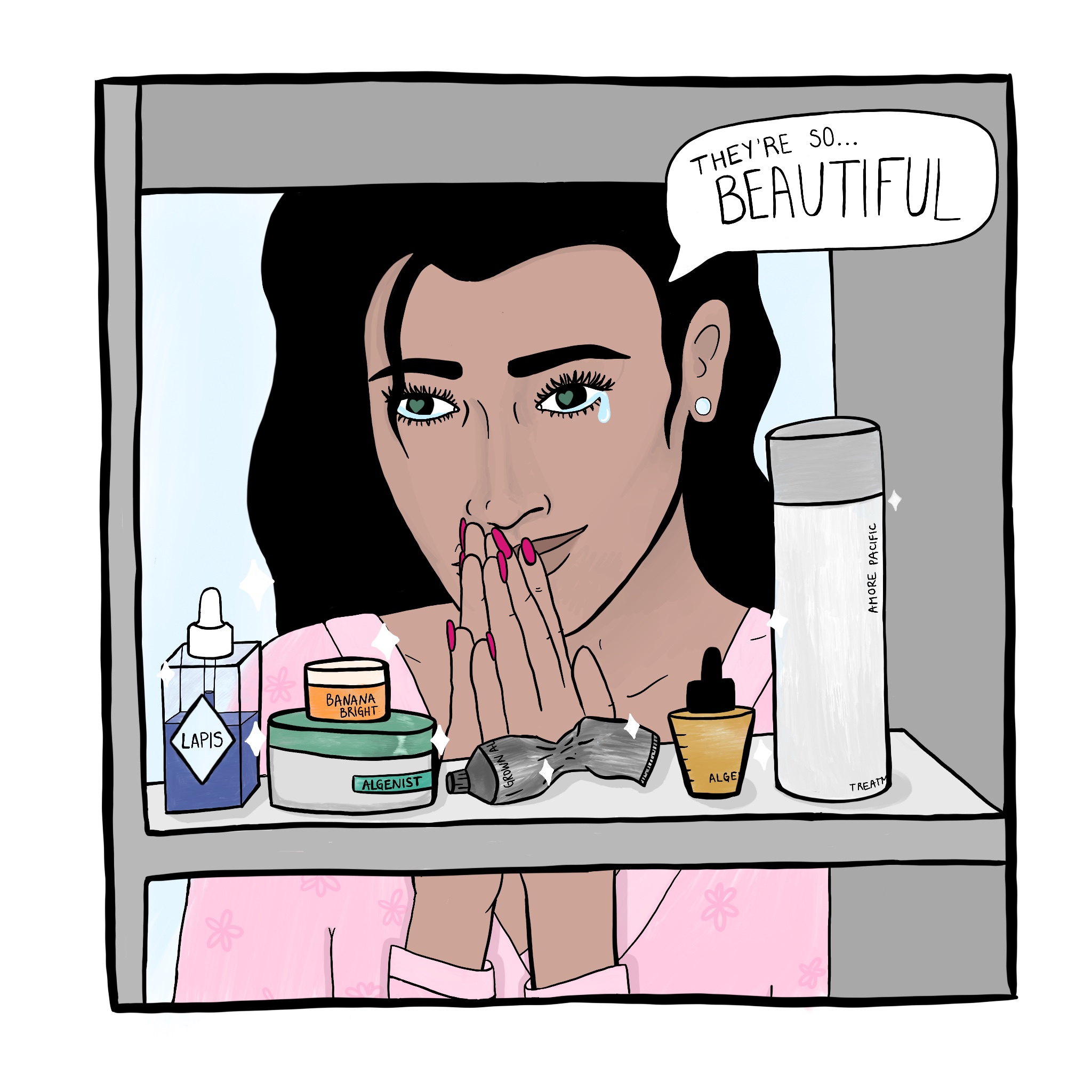 Illustration by Sona @serumsearch
In case you thought she couldn't get any cooler, here's what she answered when we asked her who would be her ideal person to mask with, dead or alive; "Ada Lovelace," she says, "one of the first programmers in human history, who wrote code for a computer that had not even been created." Is it too soon to call this love?
The weirdest mask she's ever tried was a bee venom plumping mask, she can't live without Herbivore Lapis Oil (she's not the only one) and AMOREPACIFIC Treatment Enzyme Peel. By the way, this Supergreater's recommendations can be trusted because she's reviewed over 100 (!!!) products on the app. "My favorite part of Supergreat is how it breaks down the idea of beauty blogging being glamorous and reserved for the 'untouchables'," she says. "Since discovering Supergreat, my favorite skincare gurus aren't Youtubers with fancy cameras and edited videos, they're Supergreaters, who like me just want to share honest thoughts on products they use."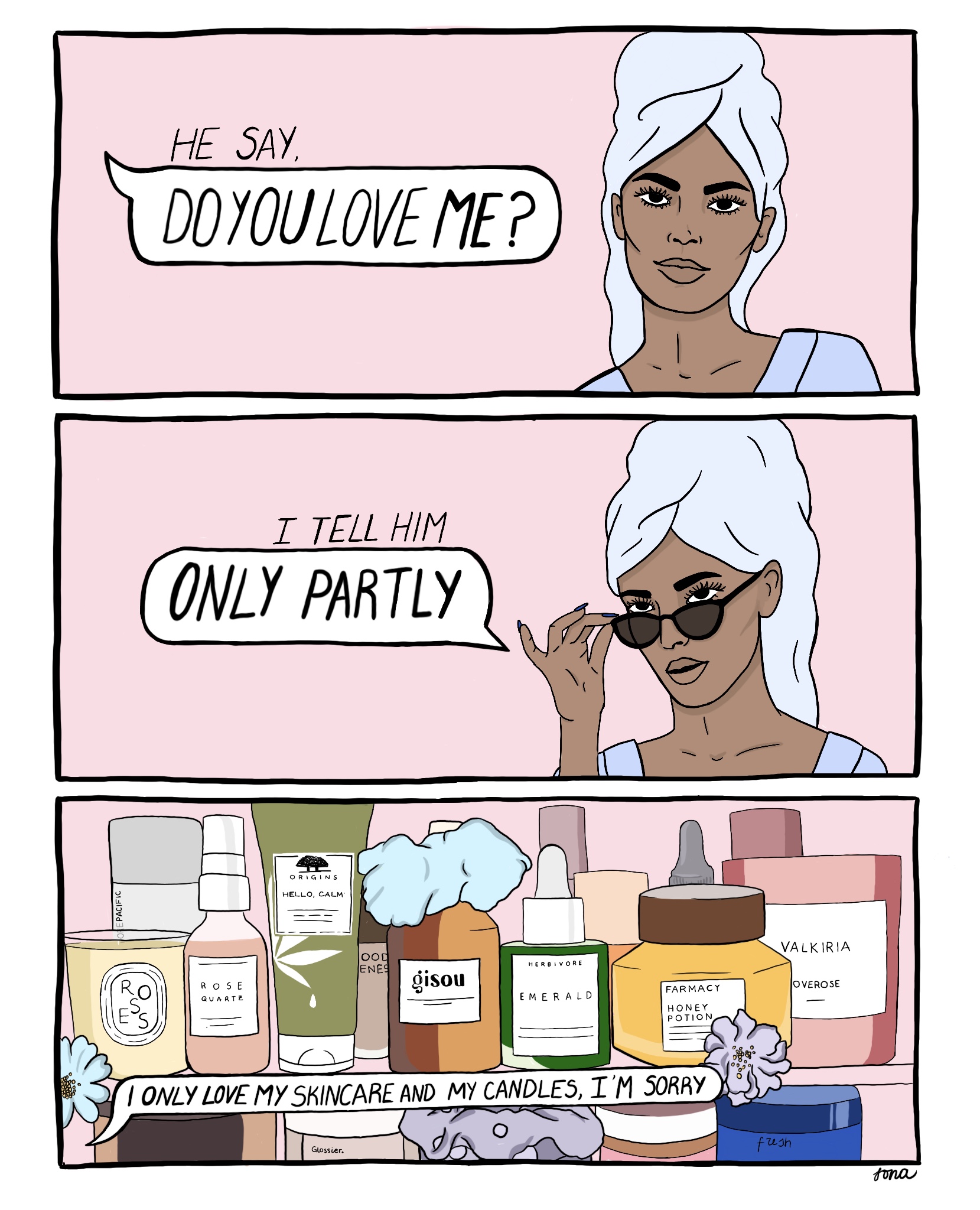 Illustration by Sona @serumsearch
Like all the best Supergreaters, Sona is generous with her knowledge. "The best skincare advice I have ever received was 'Dude, you just need to chill'," she says. "It was given to be by my sister, after I recounted the 11 steps of my carefully crafted skincare routine to her as I tried to get advice on why I was breaking out." Sometimes, less is more when it comes to addressing issues with your skin. "Layering, as I discovered, does not work for my skin," she says. "My skin thrives with a minimalistic routine, and that was a hard pill to swallow. Now, I rely on a tried-and-tested set of products for AM and PM, and save my creativity for the masks!"
Which brings us to the subject of this feature; the following are the seven masks that Sona can't live without (and we aren't just talking masks for your face, either).
Stay tuned for weekly profiles on our favorite Supergreaters, and keep making reviews for your chance to get featured!